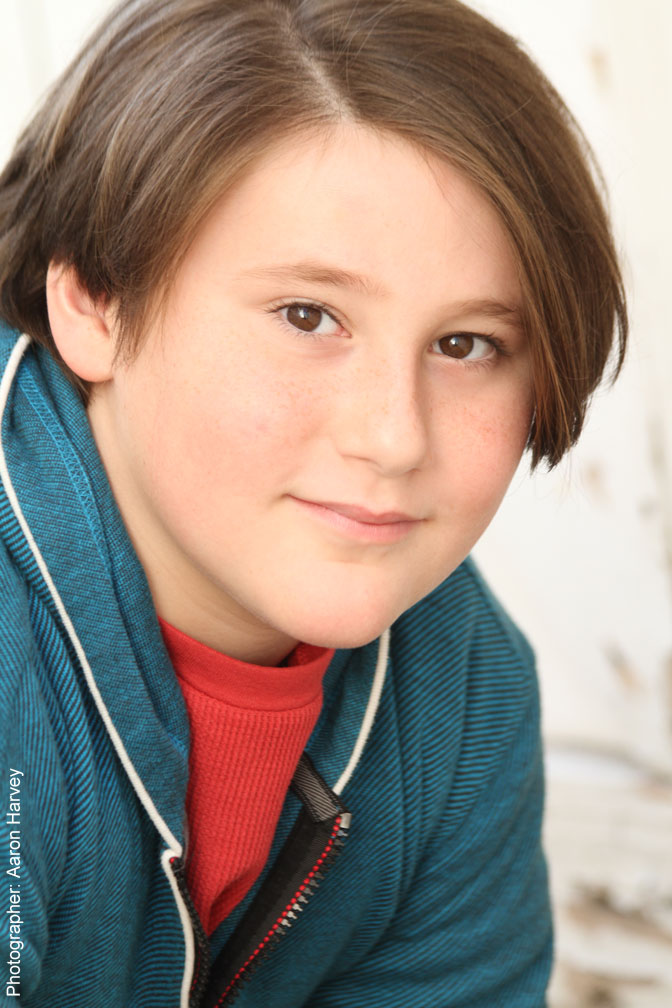 George Dalton, 10, wasn't even born yet when the feature film Wet Hot American Summer, starring Paul Rudd, Bradley Cooper, Elizabeth Banks and Amy Poehler, was released in 2001. But that hasn't stopped him from snagging a plum role in Netflix's series based on the movie, called Wet Hot American Summer: First Day of Camp.
The movie took place on the last day of camp in the summer of 1981. The series takes place on the first day of camp in 1981, with many of the actors reprising their roles as teens, which makes for a really oddball comedy, considering they're now actually in their forties in real life.
But hey, they weren't even teens when they filmed the first movie so the same tongue-in-cheek vibe is still present.
George, who was born and raised in Tennessee, began his career in school plays and when he was eight, he wrote and directed a full length musical called I, Confess.
He made his film debut just two years ago in a 50-minute short film called Second Chances.
We had the pleasure of chatting with this up-and-coming young actor, who described his first film for us: "It was a mockumentary. I played a kid with a sister and we want our teacher to be our father. So, it's kind of weird," he told us with a laugh.
In Wet Hot American Summer: First Day of Camp, George plays a camper called Artie. He says when he went for the audition, he knew from reading the script that he really liked the character and so he was really excited when he found out he landed the job. "Artie is a ham radio DJ reporter kid," he explained. "He's funny and really cool. He spends all of his time in the radio cabin."
The TV show began filming last February on a ranch in Malibu and George says it was great to work with the big stars who returned for the series, saying they gave him some tips and were "all really nice."
He described what he liked best about being on the set: "The most fun was definitely getting to be in the radio cabin the entire day. It was such a cool set and that was what I really liked about it, it was so much fun."
George also sings and has a new single called Trap Queen. The music video release party for the single takes place this Sunday, July 19 at 7:00 p.m. at Dave & Busters in Los Angeles, where George will be performing with special guest, YouTube star Jordyn Jones. George also does a beautiful acoustic cover of Sia's Elastic Heart that is not to be believed, make sure to check it out by clicking here.
This multi-talented charmer has a lot of hobbies – he  enjoys writing scripts and making movies with his cell phone. He also loves swimming and when asked what super power he'd like to have, he replied, "Probably water powers. Is there such a thing? I like to swim so I would probably flood the entire house and make it my own marine house."
George, who told us that he'd like to continue as an actor for "a very long time," has a twitter page at @georgebdalton. You can also see his self-made videos on YouTube on his self-titled channel and don't forget to tune in to Netflix to see watch him in Wet Hot American Summer: First Day of Camp, when it debuts on Friday, July 31.