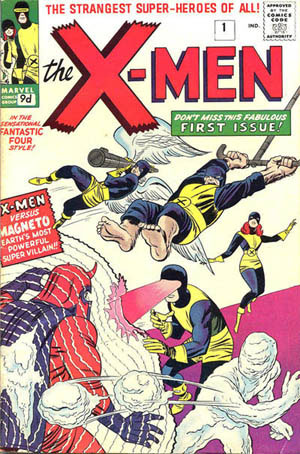 Most movie fans know about the X-Men. They're those mutants that fight the bad guys. But it was always the intention for Marvel to make the X-Men different.
In the 1960s the United States were divided over the issue of racial integration. Marvel comics responded to this with the X-Men.
In the X-Men comics the nation is divided over whether or not mutants should be trusted. Likewise, there are mutants who don't feel they can trust humans.
Some mutants have good reason to distrust humans. In both the movies and comics we meet a mutant who was a prisoner of concentration camps in Nazi Germany. It was there that this mutant learned to fear humans.
The X-Men films have been allegorical in the 21st century as well. The LGBTQ movement is hinted at in the movies and in the comics.
Click here to learn more about what makes the X-Men unique and how Marvel has cleverly kept them relevant. X-Men: Apocalypse opens today across North America. ~ Yanis Khamsi