What to watch at home – August 30 to September 5
By Tribute on August 30, 2021 | Leave a Comment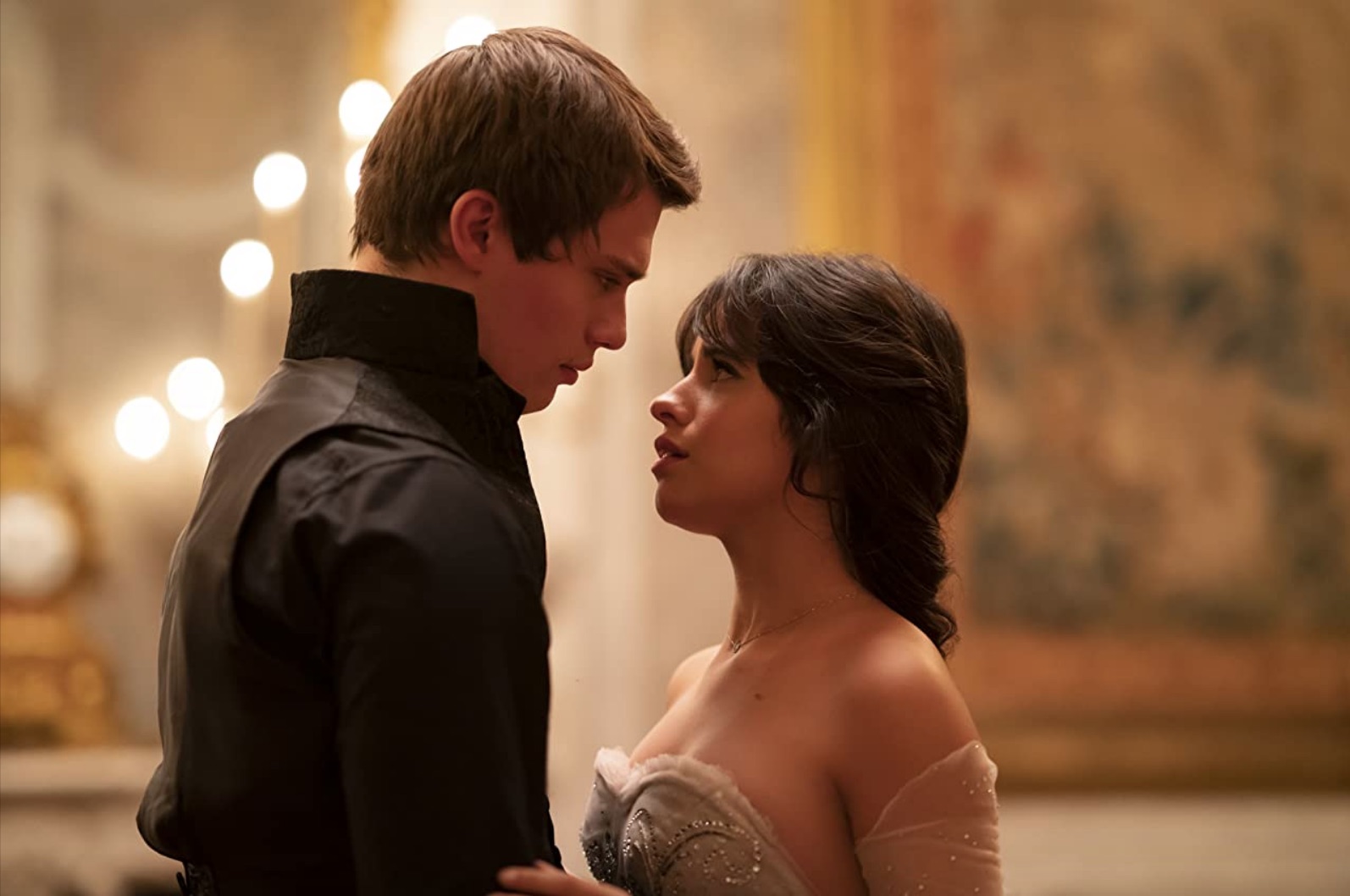 Light-hearted and full of grit, this week we have a solid selection of films and series coming to the small screen, including a live-action remake of Cinderella on Amazon Prime Video, crime-comedy series Only Murders in the Building on Disney+, and much, much more. You won't want to miss them this week as August transforms into September! ~Cassandra Coleman
Cinderella – Ella (Camila Cabello) lives as a servant to her stepmother (Idina Menzel) and stepsisters. All she wants is to become a dress designer and start her own business. When she hears of a grand ball that's being thrown for Prince Robert (Nicholas Galitzine) at the palace, she's not interested. That is, until she realizes she could meet people there who might be interested in her dress designs. When her stepmother ruins the dress she'd made to attend the ball, Ella is rescued by her Fairy Godmother (Billy Porter). Coming to Amazon Prime Video September 3.
Only Murders in the Building – True crime-obsessed strangers Mabel (Selena Gomez), Charles (Steve Martin), and Oliver (Martin Short) are brought together when a murder occurs in their exclusive Upper West Side apartment building. Becoming involved in the case, the trio commences their own investigation to find the killer. Documenting their findings in a podcast, pressure mounts to get to the bottom of the crime when truths about the building's history and lies told by each person are exposed. Premiering on Disney+ Star August 31 with new episodes releasing weekly.
Afterlife of the Party – Social butterfly Cassie (Victoria Justice) tragically dies during her birthday week. To her surprise, she is given a second chance when her temporary guardian angel Val (Robyn Scott) tells her she has an opportunity to make things right in her afterlife by reconnecting with loved ones. Cassie is given five days to right her wrongs with people from her past, and success or failure will determine where she spends the rest of her days. Watch it on Netflix starting September 2.
In the Heights – Set in a shrinking Washington Heights, magnetic bodega owner Usnavi (Anthony Ramos), who saves every penny from his daily grind, hopes, imagines and sings about a better life, meanwhile his friends Benny (Corey Hawkins), Vanessa (Melissa Barrera), and Nina (Leslie Grace) all vie for success inside and outside a vibrant New York City block. A film adaptation of the stage musical by Lin-Manuel Miranda. Catch it on DVD/Blu-ray starting August 31.
August 31
12 Mighty Orphans (DVD/Blu-ray)
Beasts of No Nation (DVD/Blu-ray)
The Boss Baby: Family Business (Digital/VOD)
Blue Bloods: S11 (DVD)
Bugsy Malone (Blu-ray)
The Good Doctor: S4 (DVD)
Good Girls: S4 (Netflix)
In the Heights (DVD/Blu-ray)
Manifest: S3 (Netflix)
The Missing: S2 (Amazon Prime Video)
NCIS: New Orleans: The Final Season (DVD)
NCIS: New Orleans: The Complete Series (DVD)
Only Murders In The Building: S1, Premiere (Disney+)
Sparking Joy (Netflix)
Spirit Untamed (DVD/Blu-ray)
UNTOLD: Crime and Penalties (Netflix)
September 1
Les 3 P'tits Cochons 2 (Netflix)
American Horror Stories: S1, New Episode (Disney+)
And Now for Something Completely Different (Netflix)
Behind The Scenes of Growing Up Animal (Disney+)
The Blue Lagoon (Netflix)
The Bone Collector (Netflix)
Celebrity Watch Party (Tubi)
Cemetery Junction (Netflix)
Chicago Fire: S1-4 (Netflix)
Chip 'N' Dale: Park Life: S1, New Episode (Disney+)
The Darkest Hour (Netflix)
The Dead Don't Die (Netflix)
Driven (Netflix)
Edge of Tomorrow (Netflix)
Elizabethtown (Netflix)
First Responders Live (Tubi)
Galaxy Quest (Netflix)
Genius: S3 (Disney+)
GoodFellas (Netflix)
Grease (Netflix)
The Hardy Boys: S1 (Netflix)
How to Be a Cowboy (Netflix)
The Hustler: S1 (Disney+)
Into the Wild (Netflix)
Jack and Jill (Netflix)
Jurassic Park (Netflix)
Jurassic Park III (Netflix)
Jurassic World (Netflix)
Labor of Love (Tubi)
The Lego Movie (Netflix)
Let's Be Real (Tubi)
Lost in Translation (Netflix)
The Lost World: Jurassic Park (Netflix)
Maid in Manhattan (Netflix)
Marvel Studios' Legends: S1, New Episode (Disney+)
The Masked Dancer (Tubi)
The Masked Singer (Tubi)
Mental Samurai (Tubi)
Mom: S1-8 (Netflix)
Monsters At Work: S1, New Episode (Disney+)
Mother! (Netflix)
Name That Tune (Tubi)
Ouija (Netflix)
PAW Patrol: S8 (Netflix)
Project X (Netflix)
Public Enemies (Netflix)
The Queen (Netflix)
Rango (Netflix)
Reservation Dogs: S1, Premiere (Disney+)
The Shawshank Redemption (Netflix)
The Simpsons: S31-32 (Disney+)
Sisters (Netflix)
Sixteen Candles (Netflix)
The Spiderwick Chronicles (Netflix)
Spin the Wheel (Tubi)
Step Brothers (Netflix)
Straight Outta Compton (Netflix)
Stretch (Netflix)
S.W.A.T.: S1-4 (Netflix)
Turbo (Netflix)
Turner & Hooch: S1, New Episode (Disney+)
Turning Point: 9/11 and the War on Terror (Netflix)
Ultimate Tag (Tubi)
Vera: S10 & 11 (BritBox)
Villains (Netflix)
What If…?: S1, New Episode (Disney+)
Yesterday (Netflix)
September 2
Afterlife of the Party (Netflix)
Double Jeopardy (Netflix)
Dumb and Dumber To (Netflix)
Q-Force (Netflix)
Where'd You Go, Bernadette? (Netflix)
September 3
Ad Astra (Disney+)
Cinderella (Amazon Prime Video Original)
The D'Amelio Show: S1, Premiere (Disney+)
Dive Club (Netflix)
Happier Than Ever: A Love Letter to Los Angeles (Disney+)
Lucy in the Sky (Disney+)
Luna (Disney+)
Kid 90 (Amazon Prime Video)
Money Heist Part 5: Volume 1 (Netflix)
Sharkdog (Netflix)
Ted Bundy: American Boogeyman (DVD/VOD)
Ted Lasso: New episode (Apple TV+)
Worth (Netflix)
---
---
---
Similar Articles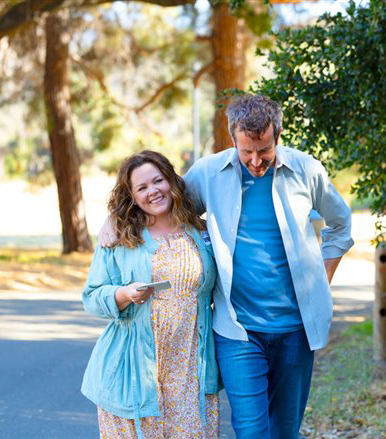 September 20, 2021 | Leave a Comment
Check out the new movies and shows to watch this week, including the heartwarming drama The Starling starring Melissa McCarthy and Chris O'Dowd and more.
---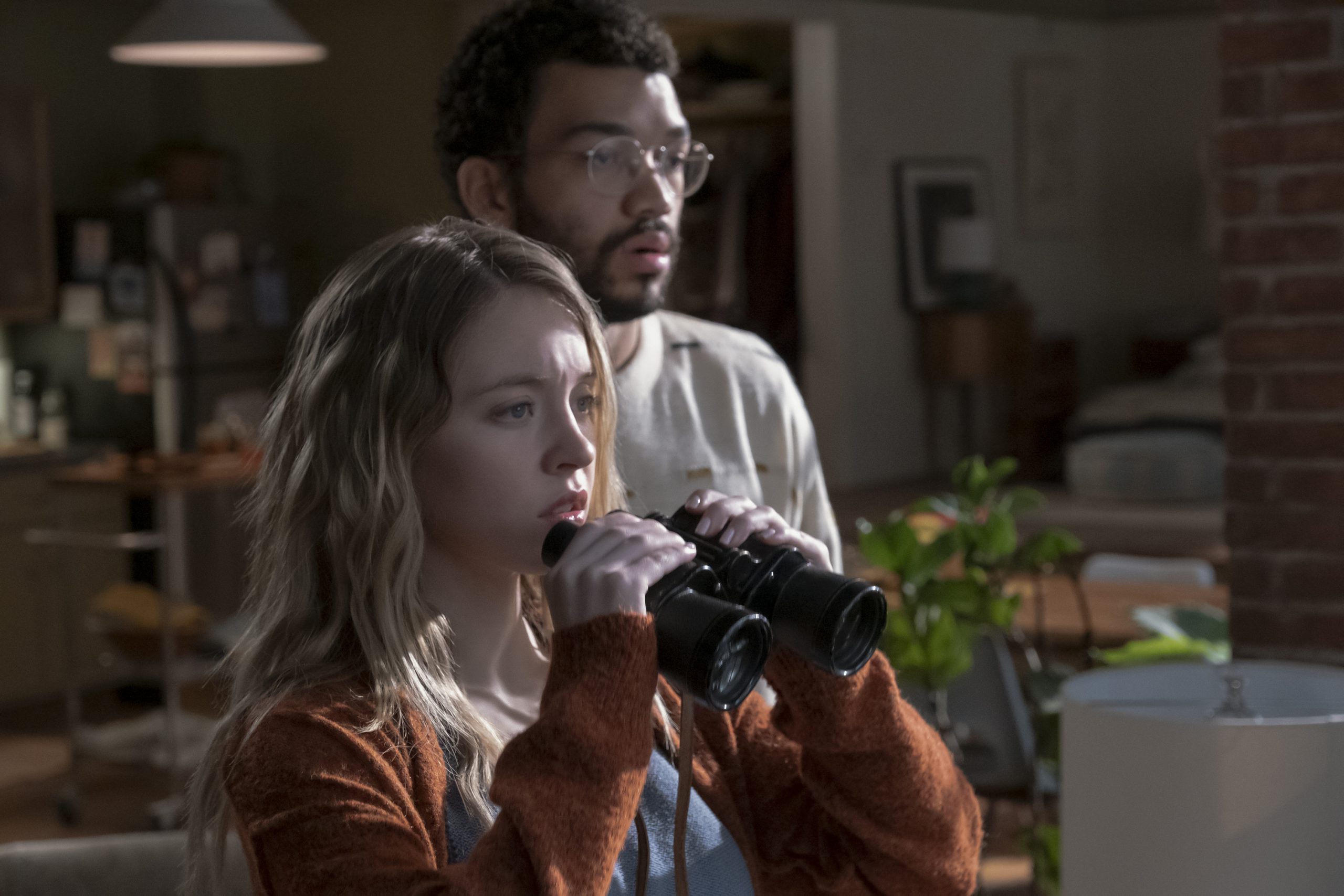 September 6, 2021 | Leave a Comment
Home streamers continue to perform this month as new releases Kate, The Voyeurs, and more streaming and DVD/Blu-ray options come to a screen near you this week.
---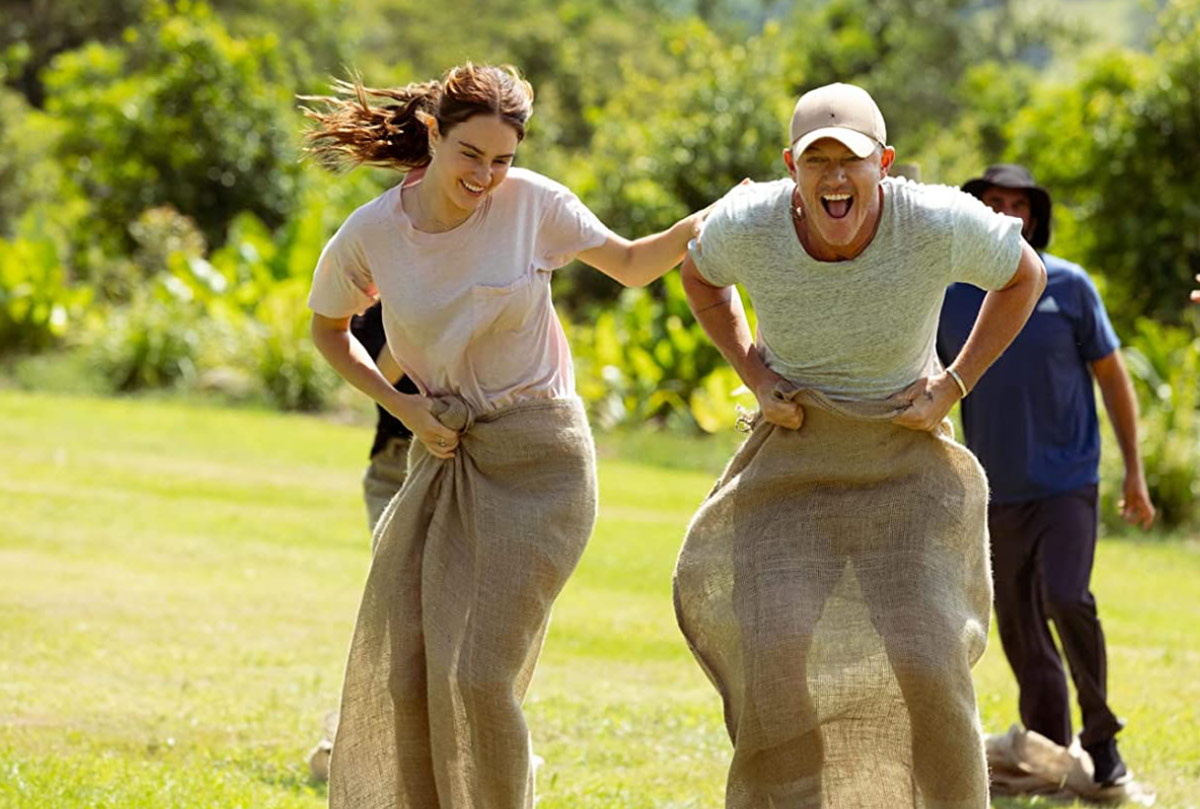 August 16, 2021 | Leave a Comment
Check out what to watch at home this week, including brand new releases from Netflix, Amazon Prime Video, Disney+ and more. You won't want to miss it!
---