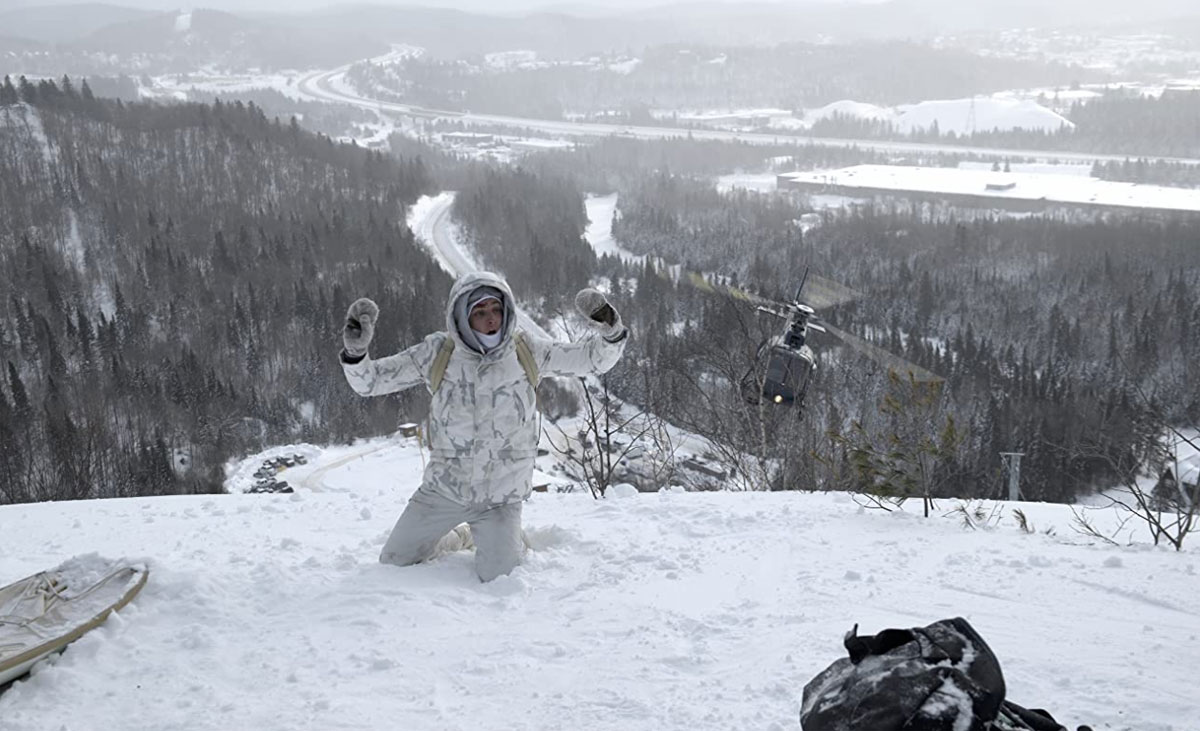 Check out the new DVDs, Blu-rays and streaming shows (Netflix, Amazon Prime Video, BritBox, Disney+, Acorn TV and more) coming out this week, including Crisis starring Evangeline Lilly and Gary Oldman. ~Alexandra Heilbron
Crisis – Searching for her missing son, Claire (Evangeline Lilly), who is recovering from an oxycodone addiction, discovers that a boy caught smuggling drugs at the border was her son. Meanwhile, Dr. Tyrone Brower (Gary Oldman), who works for a drug company at the forefront of a new "non-addictive" painkiller medication, discovers that their new drug is causing lab rats to die 10 days after taking it, and now faces the decision whether or not to blow the whistle on them. As their storylines begin to intertwine, the truth behind the opioid crisis begins to surface. Available April 20 on DVD/Blu-ray/VOD/Digital.
Memories of Murder – This 2003 murder mystery from Oscar-winning director Bong Joon Ho is set in a small Korean province. When multiple young women are found raped and murdered, Inspector Park and Inspector Cho struggle to find the unknown culprit. Inspector Tae-Yoon Seo, recently transferred from Seoul, joins them, and the three of them stumble their way through the murder investigations. Based on the true story of the Hwaseong serial killings that took place between 1986 and 1991. Available April 20 on DVD/Blu-ray/VOD/Digital.
Izzy's Koala World: Season 2 – If you saw the first season of this series, you'll want to follow the further adventures of Izzy, her veterinarian mother and her eco-friendly father, who are saving koalas at their home sanctuary on Australia's Magnetic Island. They have made it their mission to rescue and rehabilitate each and every koala who needs help before releasing them back into the wild. This season, they have a lot of baby koalas to rescue. Debuts on Netflix April 20.
Stowaway – Millions of miles from home after a successful launch, the talented three person crew of MTS42, consisting of Dr. Zoe Levenson (Anna Kendrick), David Kim (Daniel Dae Kim), and Marina Barnett (Toni Collette), the commander of the ship, begin their two year mission to bring life to Mars. However, when they find launch support engineer Michael Adams on board by accident, it jeopardizes the lives of everyone on board. Debuts on Amazon Prime Video April 22.
April 19
Angry Inuk (2016) (Sundance Now)
The Brokenwood Mysteries: Series 7 (Acorn TV Original)
Keeping Faith: Series 3 (Acorn TV)
Off The Beaten Track: Series 2 (Acorn TV)
April 20
86 Melrose Avenue (VOD/Digital)
Antiques Roadshow: Season 40 (BritBox)
Brothers By Blood (DVD/Blu-ray/VOD/Digital)
Crisis (DVD/Blu-ray/VOD/Digital)
Death Ranch (DVD/VOD/Digital)
The Gift (Netflix)
Izzy's Koala World: Season 2 (Netflix Original)
The Marijuana Conspiracy (VOD/Digital)
The Marksman (VOD/Digital)
The Mortuary Collection (DVD/Blu-ray/VOD/Digital)
Memories of Murder (DVD/Blu-ray/VOD/Digital)
Ocean's Eleven (Netflix)
The Violent Heart (DVD/Blu-ray/VOD/Digital)
April 21
Nos4a2: Season 2 (Amazon Prime Video)
Younger: Season 7 (Amazon Prime Video)
Zero (Netflix Original)
April 22
Life in Color with David Attenborough (Netflix Original)
Saina (Amazon Prime Video)
Secrets of the Whales (Disney+)
Stowaway (Amazon Prime Video)
Thin Ice (Sundance Now)
April 23
Baby's Day Out (Disney+)
Castle: Season 1-8 (Disney+)
Chaos Walking (VOD)
The Falcon and The Winter Soldier: Season 1 Finale (Disney+)
Grown-ish: Season 3, New Episode (Disney+)
Happy Endings: Season 1-3 (Disney+)
Light It Up (Disney+)
Lost: Season 1-6 (Disney+)
The Prodigy (Netflix)
The Mighty Ducks: Game Changers Season 1, New Episode (Disney+)
Shadow and Bone (Netflix Original)
Solar Opposites: Season 2, New Episode (Disney+)
Tell Me When (Netflix)
April 24
Jathi Ratnalu (Amazon Prime Video)
Roberrt (Amazon Prime Video)
April 25
RuPaul's Secret Celebrity Drag Race: Season 1 (Netflix)