What to watch at home – new releases August 9 to 15
By Tribute on August 9, 2021 | 1 Comment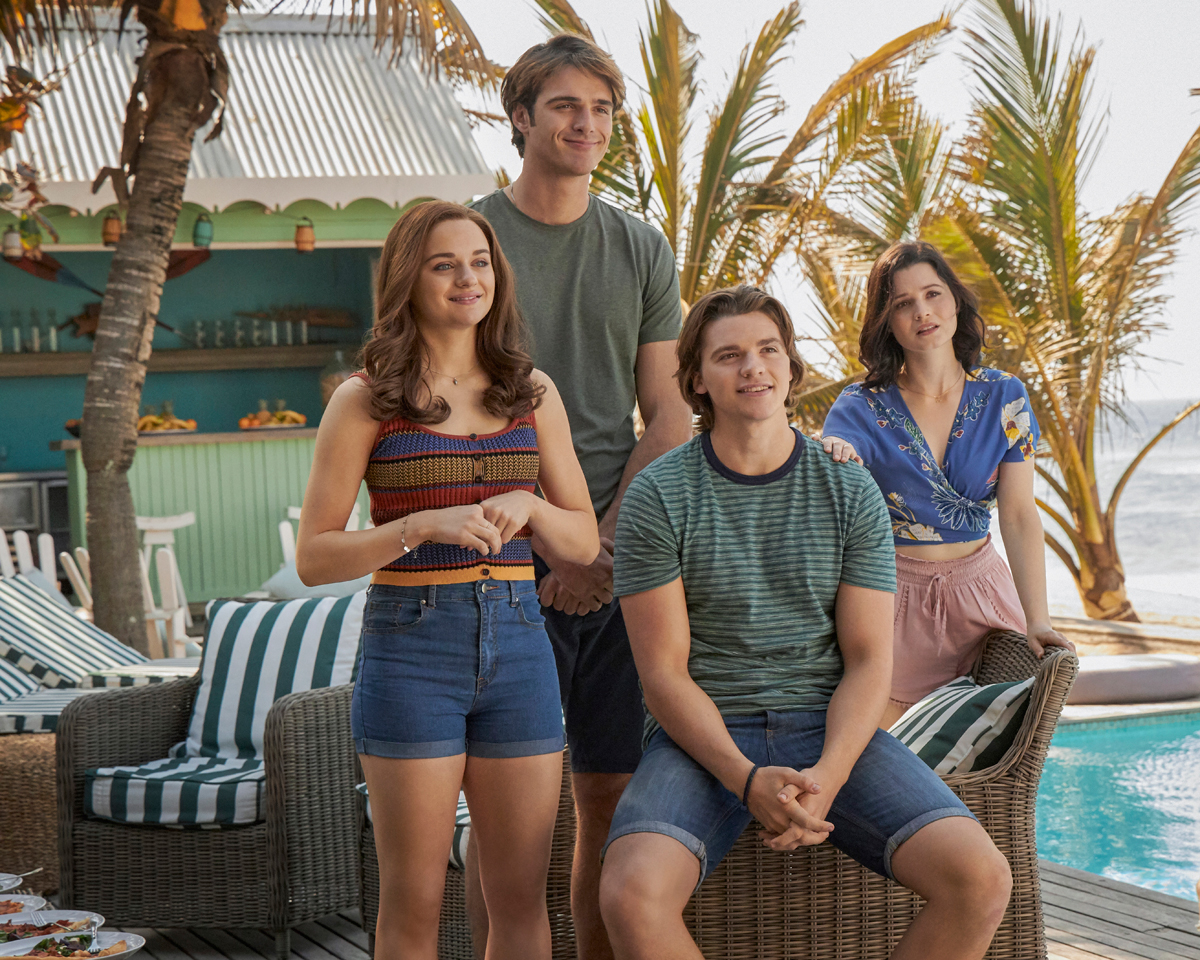 Another week, another collection of new movies and series coming to you for at-home viewing. Check out what to watch at home this week on streamers and DVD/Blu-ray, including the premiere of Disney animated series What If…?, Netflix's trilogy-ending The Kissing Booth 3, and more seasons of your favorite shows on Amazon Prime Video, BritBox and more. ~Cassandra Coleman
The Kissing Booth 3: It's the summer before college, and Elle (Joey King), her best friend Lee (Joel Courtney), and her boyfriend Noah (Jacob Elordi) get to spend a fun-filled summer together at their beach house. But Elle has a lot on her mind because she still hasn't decided where she wants to go to college. With pressure mounting from Lee and Noah, Elle must choose between pursuing her dream of moving to New York City, going to Berkeley with Lee, or attending Harvard with Noah. The Kissing Booth 3 arrives on Netflix August 11.
Modern Love: Season two of the acclaimed anthology series comes to Amazon Prime Video August 13. It follows the unique love stories of people around the world, including a soldier (Garrett Hedlund) whose wife betrays him, and Minnie Driver as a woman whose late husband's car contains many happy memories. The series also captures the connections, betrayals, and revelations associated with love in all of its complicated and beautiful forms.
Minnie Driver discusses how she approaches doing an accent and reveals which one is the most difficult. She tells interviewer Alexandra Heilbron about the vintage Stag car that plays a big role in the episode and reveals that she has a podcast called Minnie Questions.
What If…?: Departing from the original story of the Marvel Cinematic Universe, this animated series embarks on an ambitious time escapade to show the different relationships, conflicts, and endings for some of Marvel's most beloved characters. Under the observation of the Watcher (Jeffrey Wright), who guides but does not interfere, each character vies for success in a series that poses the ultimate question of what if something had gone differently? Watch the premiere of What If…? on Disney+ starting August 11.
Finding You: Finley (Rose Reid), a young violinist who can't catch a break, flies to Ireland for a change of scenery. While on the transatlantic flight, she meets a charming young man named Beckett (Jedidiah Goodacre) who turns out to be a famous actor. After disembarking the plane, Finley is surprised to run into Beckett at her accommodation. The pair soon develops a connection, and Finley rediscovers her passion for music as they navigate their new relationship. Watch it on DVD/Blu-ray August 10.
August 9
Shaman King (Netflix)
August 10
American Traitor: The Trial of Axis Sally (DVD/Blu-ray)
A Place in the Sun (Blu-ray)
Are You Afraid of the Dark? Curse of the Shadows (DVD)
Black Widow (Digital)
Dark Stories (DVD/VOD/Digital)
Dreambuilders (Digital)
Eye Without a Face (DVD/Digital)
Finding You (DVD/Blu-ray)
Friday the 13th (Blu-ray/Digital)
Friday the 13th: 8-Movie Collection (Blu-ray/Digital)
Gabby's Dollhouse: S2 (Netflix)
The House Next Door: Meet the Blacks 2 (DVD/Blu-ray)
Moone Boy (BritBox)
Nashville (Blu-ray)
Occupation: Rainfall (DVD/Blu-ray)
Phil Wang: Philly Philly Wang Wang (Netflix)
Queen Bees (DVD)
UNTOLD (Netflix)
UNTOLD: Malice at the Palace (Netflix)
When Hitler Stole Pink Rabbit (VOD/Digital)
August 11
An Introduction to Us Again (Disney+)
Bake Squad (Netflix)
Chip 'N' Dale: Park Life: S1, New Episode (Disney+)
Family Guy: S19 (Disney+)
The Kissing Booth 3 (Netflix)
Misha and the Wolves (Netflix)
Monsters at Work: S1, New Episode (Disney+)
The Resident: S4 (Disney+)
Stargirl (Amazon Prime Video Exclusive)
Turner & Hooch: S1, New Episode (Disney+)
What If…?: S1, Premiere (Disney+)
The Wonderful World of Mickey Mouse: S1, New Episode (Disney+)
August 12
AlRawabi School for Girls (Netflix)
Lokillo: Nothing's the Same (Netflix)
The Marksman (Amazon Prime Video)
Monster Hunter: Legends of the Guild (Netflix)
Riverdale: S5 (Netflix)
August 13
Beckett (Netflix)
Blake's 7 (BritBox)
Brand New Cherry Flavor (Netflix)
CODA (Apple TV+)
EVANGELION:1.11 YOU ARE (NOT) ALONE (Amazon Prime Video)
EVANGELION:2.22 YOU CAN (NOT) ADVANCE (Amazon Prime Video)
EVANGELION:3.33 YOU CAN (NOT) REDO (Amazon Prime Video)
EVANGELION:3.0+1.01 THRICE UPON A TIME (Amazon Prime Video)
Fast & Furious: Spy Racers: Season 5: South Pacific (Netflix)
Gone for Good (Netflix)
Home Before Dark: S2 finale (Apple TV+)
The Kingdom (Netflix)
Love, Victor: S2, New Episode (Disney+)
Materna (VOD/Digital)
Modern Love: S2 (Amazon Prime Video Original)
Mr. Corman: New episode (Apple TV+)
Naked Singularity (VOD/Digital)
Portrait of a Lady on Fire (VOD/Digital)
Shark Beach with Chris Hemsworth (Disney+)
Schmigadoon! Season finale (Apple TV+)
Swan Song (VOD)
Ted Lasso: New episode (Apple TV+)
Valeria: S2 (Netflix)
August 15
Starbuck (Netflix)
Queen of the Beach (VOD/Digital)
---
---
---
---
Similar Articles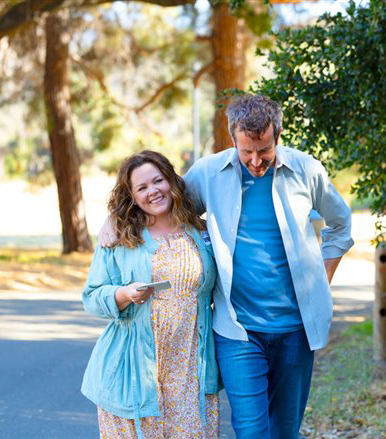 September 20, 2021 | Leave a Comment
Check out the new movies and shows to watch this week, including the heartwarming drama The Starling starring Melissa McCarthy and Chris O'Dowd and more.
---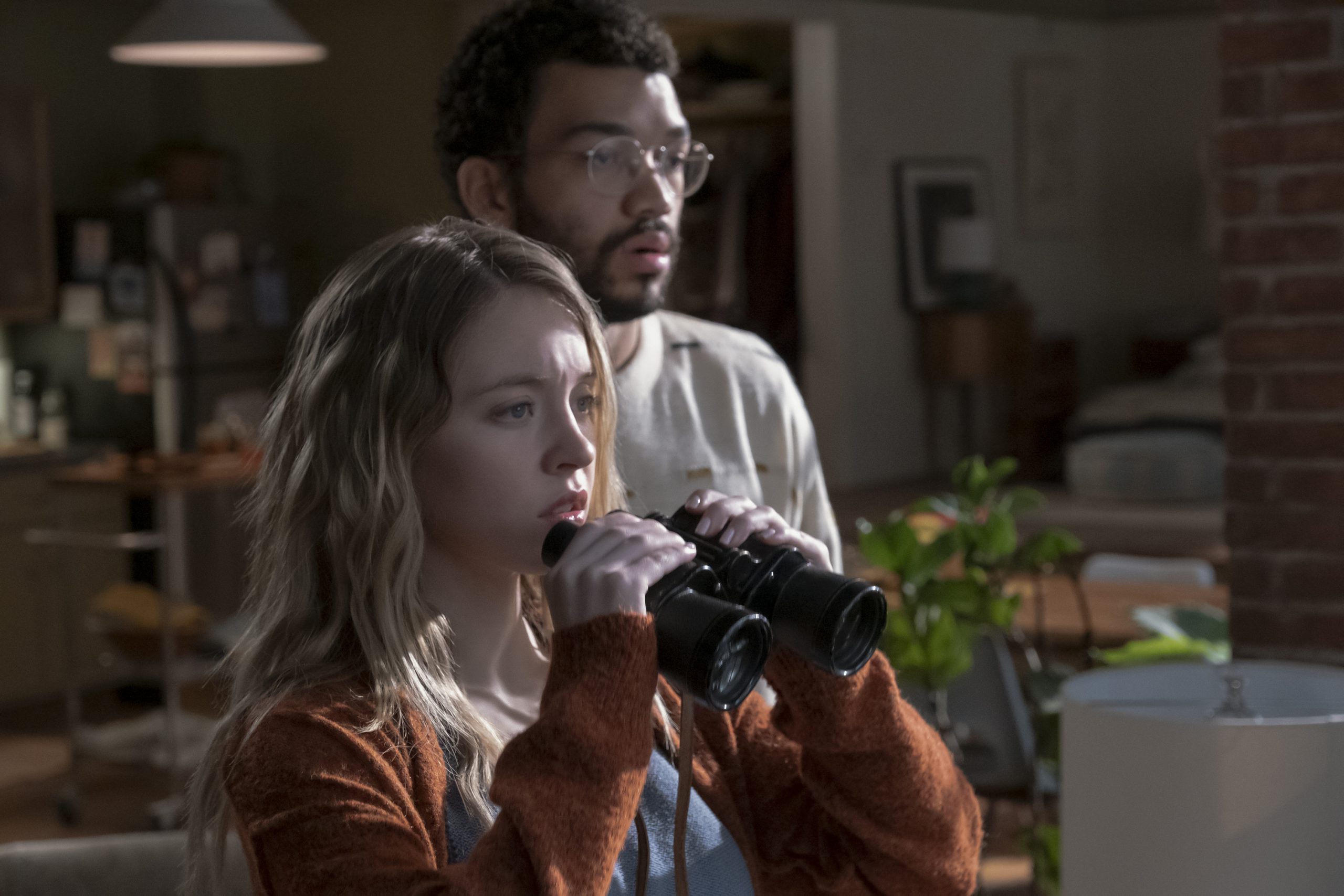 September 6, 2021 | Leave a Comment
Home streamers continue to perform this month as new releases Kate, The Voyeurs, and more streaming and DVD/Blu-ray options come to a screen near you this week.
---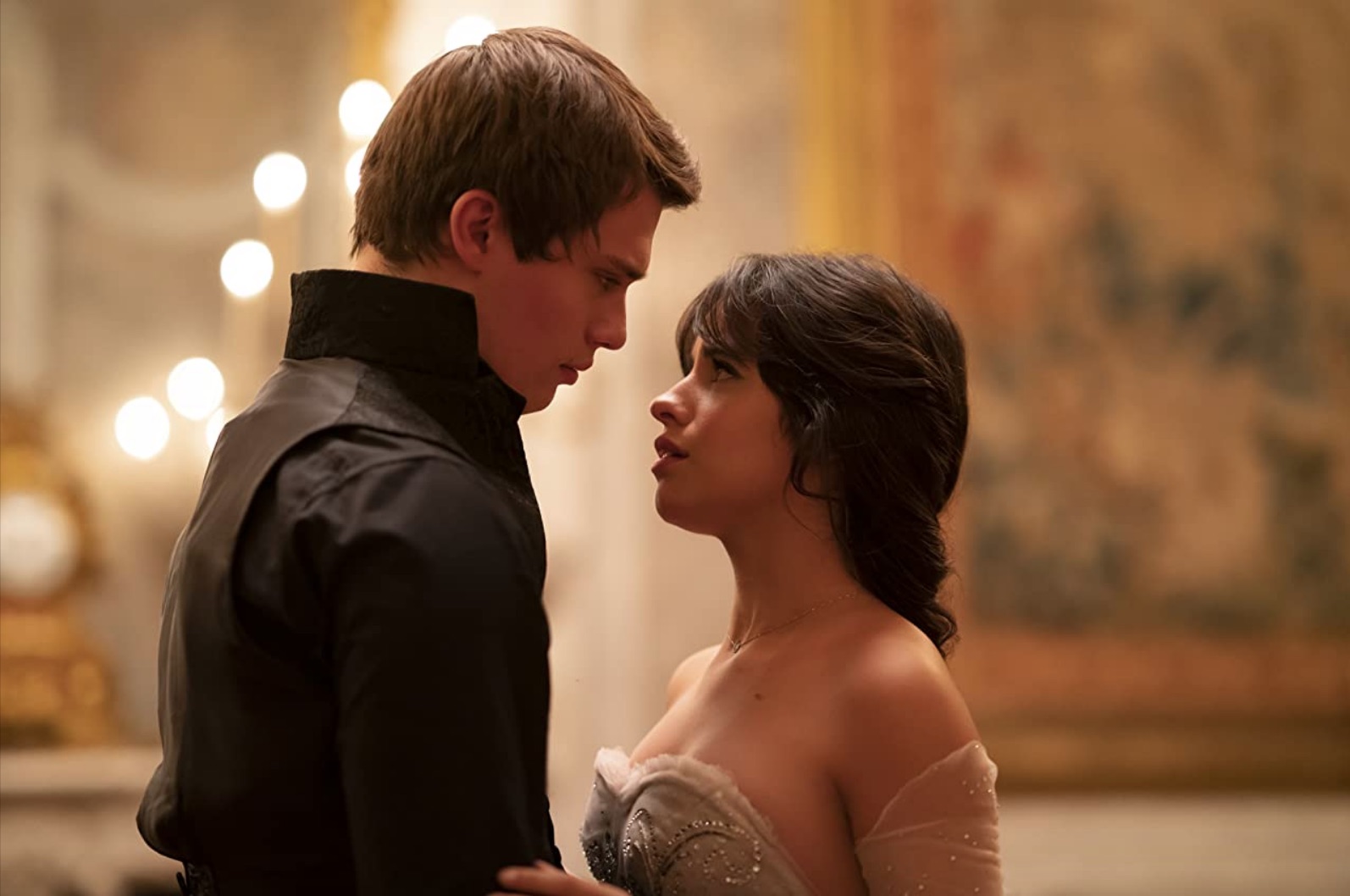 August 30, 2021 | Leave a Comment
This week we have several new releases you won't want to miss, including a remake of the classic Cinderella on Amazon Prime Video starring Camila Cabello.
---