What to watch at home this week – September 6 to 12
By Tribute on September 6, 2021 | Leave a Comment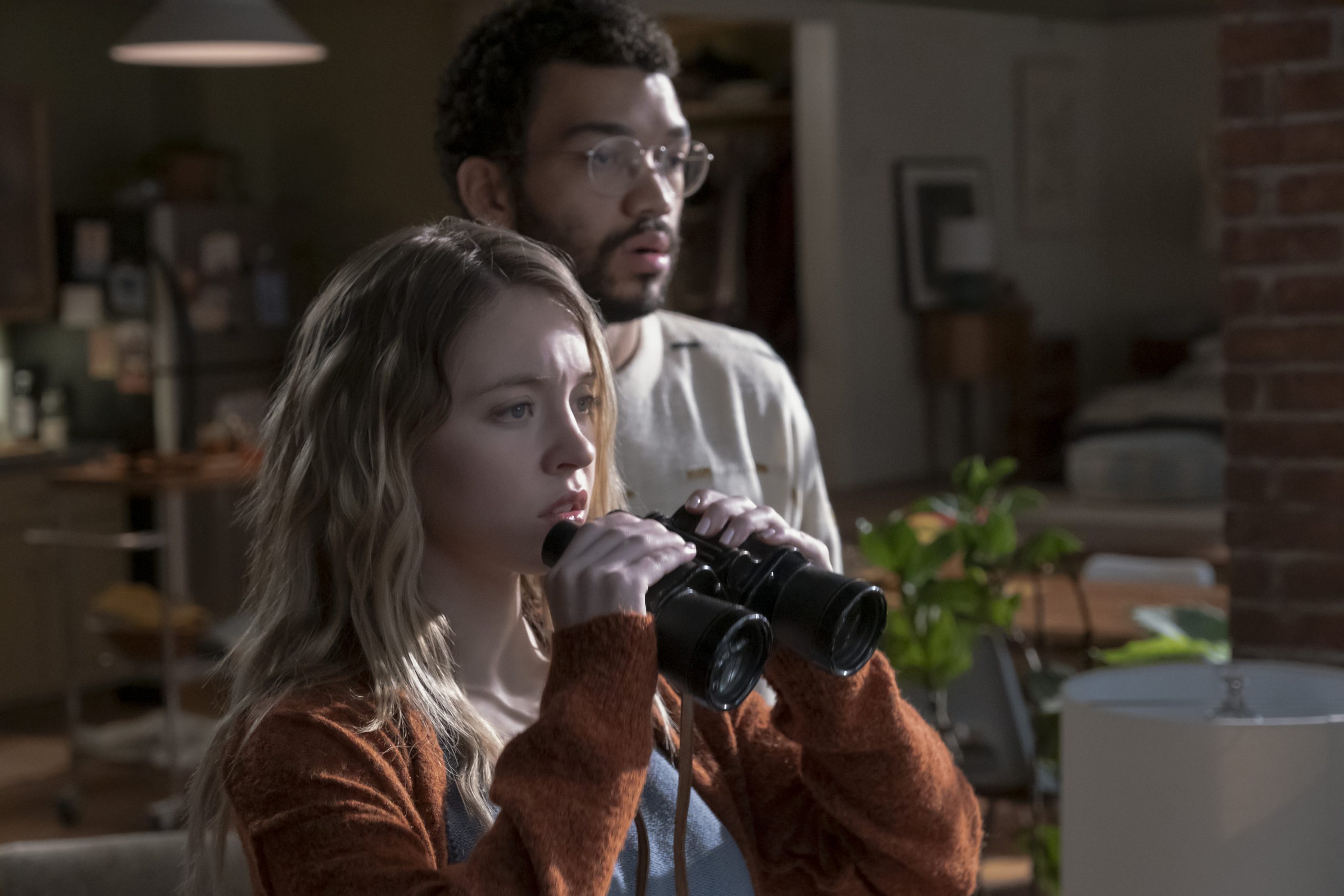 Check out all of this week's new releases, including originals The Voyeurs on Amazon Prime Video and Kate on Netflix, as well as much more across all platforms and DVD/Blu-ray. ~Cassandra Coleman
The Voyeurs – After moving into their new apartment, Pippa (Sydney Sweeney) and Thomas (Justice Smith) notice a camera flash from the apartment across the way. Inside lives a photographer (Ben Hardy) and his wife (Natasha Liu Bordizzo), who, without any curtains, put their entire life on display. Pippa and Thomas find it hard not to watch, but after a while things get peculiar when the wife shows up at Pippa's eye clinic and the two hit it off. But as Pippa's obsession with watching the strange couple intensifies, it drives a wedge between her and Thomas. This Amazon original comes to Prime Video September 10.
Kate – A meticulous and skilled assassin at the height of her career slips up in Tokyo while hunting a member of the yakuza, a powerful Japanese crime syndicate. Kate (Mary Elizabeth Winstead) soon discovers she's been poisoned with only 24 hours left to live. As her body swiftly deteriorates from the chemical, Kate goes to extreme lengths to draw out her own assassin. On the way, she forms an unlikely bond with the teenage daughter of one of her past victims. Coming to Netflix September 10.
Zack Snyder's Justice League – In a divided world without the protection of Lanterns and Kryptonians, ancient enemies from far away look to destroy Earth and turn it into dust. Remembering the promise he made to Superman (Henry Cavill), Bruce Wayne (Ben Affleck) takes it upon himself to form a team with Wonder Woman (Gal Gadot), The Flash (Ezra Miller), Aquaman (Jason Momoa), and Cyborg (Ray Fisher). Now united, our heroes look to protect the world from destruction at the hands of Darkseid. Available on DVD/Blu-ray September 7.
Together Together – When 26-year-old Anna (Patti Harrison) becomes a surrogate for a single, middle-aged app designer (Ed Helms), she expects only good karma and a paycheck to help her finish her college degree. But what she gets is so much more, as Matt's unbridled excitement for parenthood eclipses the boundaries in their relationship. Both self-described loners, Anna and Matt develop an unlikely but needed friendship as they go through a special experience. Watch it on DVD September 7.
September 6
Countdown: Inspiration4 Mission to Space (Netflix)
September 7
Dreams Come True #3: S1 (Amazon Prime Video)
Finding You (DVD/Blu-ray/VOD/Digital)
Flashback (VOD)
F9 (Digital)
The Gateway (Blu-ray/DVD)
Great White (DVD/Blu-ray)
Kid Cosmic: S2 (Netflix)
Octonauts: Above and Beyond (Netflix)
On the Verge (Netflix)
Powder Keg (Digital/VOD)
Seal Team: S4 (DVD)
Shetland: S5 (BritBox)
Slaxx (DVD)
Star Trek: The Motion Picture (Blu-ray/Digital)
Star Trek: The Original 4-Movie Collection (4K/Digital)
Star Trek II: The Wrath of Khan (Blu-ray/Digital)
Star Trek III: The Search for Spock (Blu-ray/Digital)
Star Trek IV: The Voyage Home (Blu-ray/Digital)
Together Together (DVD)
Untold: Breaking Point (Netflix)
Zack Snyder's Justice League (DVD/Blu-ray)
September 8
Chip 'N' Dale: Park Life: S1, New Episode (Disney+)
The Circle: S3 (Netflix)
Disney Junior Mira, Royal Detective: S1 (Disney+)
Disney's Pepper Ann: S1-3 (Disney+)
Doogie Kamealoha, M.D.: S1, Premiere (Disney+)
Into the Night: S2 (Netflix)
JJ+E (Netflix)
Mumbai Diaries 26/11: S1 (Amazon Prime Video Original)
Turner & Hooch: S1, New Episode (Disney+)
What If…? (Disney+)
September 9
Blood Brothers: Malcolm X & Muhammad Ali (Netflix)
The Women and the Murderer (Netflix)
September 10
Disney's Far Away From Raven's Home (Disney+)
Drop Dead Gorgeous (VOD)
Dug Days: S1, Premiere (Disney+)
Firedrake the Silver Dragon (Netflix)
Ici C'est Paris, 50 Years Of Passion: S1 (Amazon Prime Video)
Kate (Netflix)
Lucifer: The Final Season (Netflix)
LuLaRich: S1 (Amazon Prime Video Original)
Making Twenty Something (Disney+)
The Mauritanian (Amazon Prime Video)
Metal Shop Masters (Netflix)
Mixte: S1 (Amazon Prime Video Original)
Pokémon Master Journeys: The Series (Netflix)
Prey (Netflix)
Profile (DVD/Blu-ray)
Psg, Ô Ville Lumière, 50 Years Of Legend: S2 (Amazon Prime Video)
Twenty Something (Disney+)
The Voyeurs (Amazon Prime Video Original)
Yowamushi Pedal (Netflix)
Yowamushi Pedal Grande Road (Netflix)
September 11
Child's Play (Netflix)
Last Night of the Proms 2021 (BritBox)
September 12
The Wolf of Wall Street (Netflix)
---
---
---
Similar Articles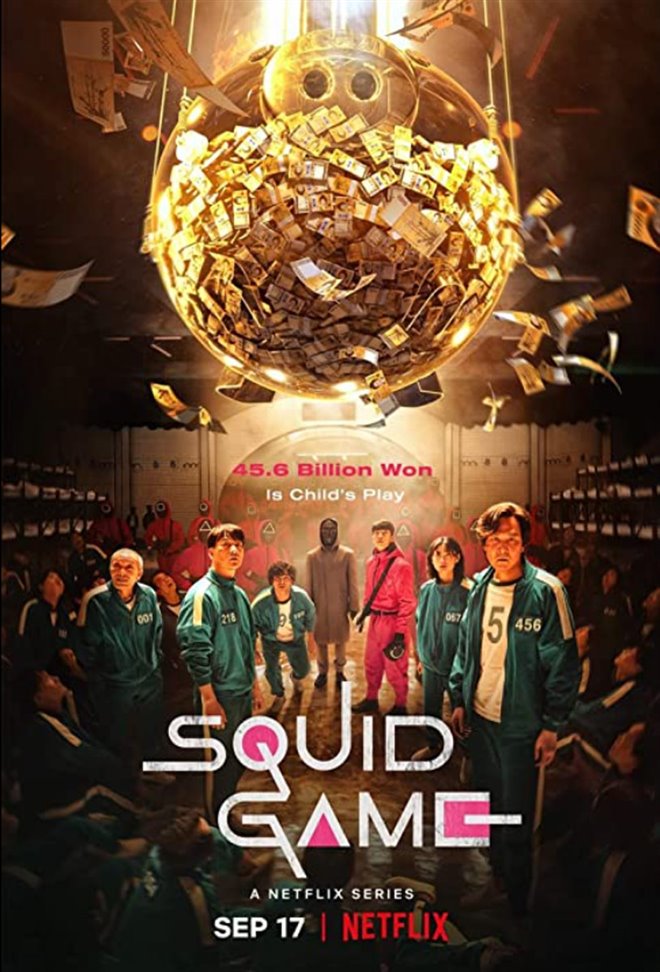 October 20, 2021 | Leave a Comment
Reports of violence among children copying games from Squid Games urges an English council to advise parents to not allow their children to watch the show.
---
---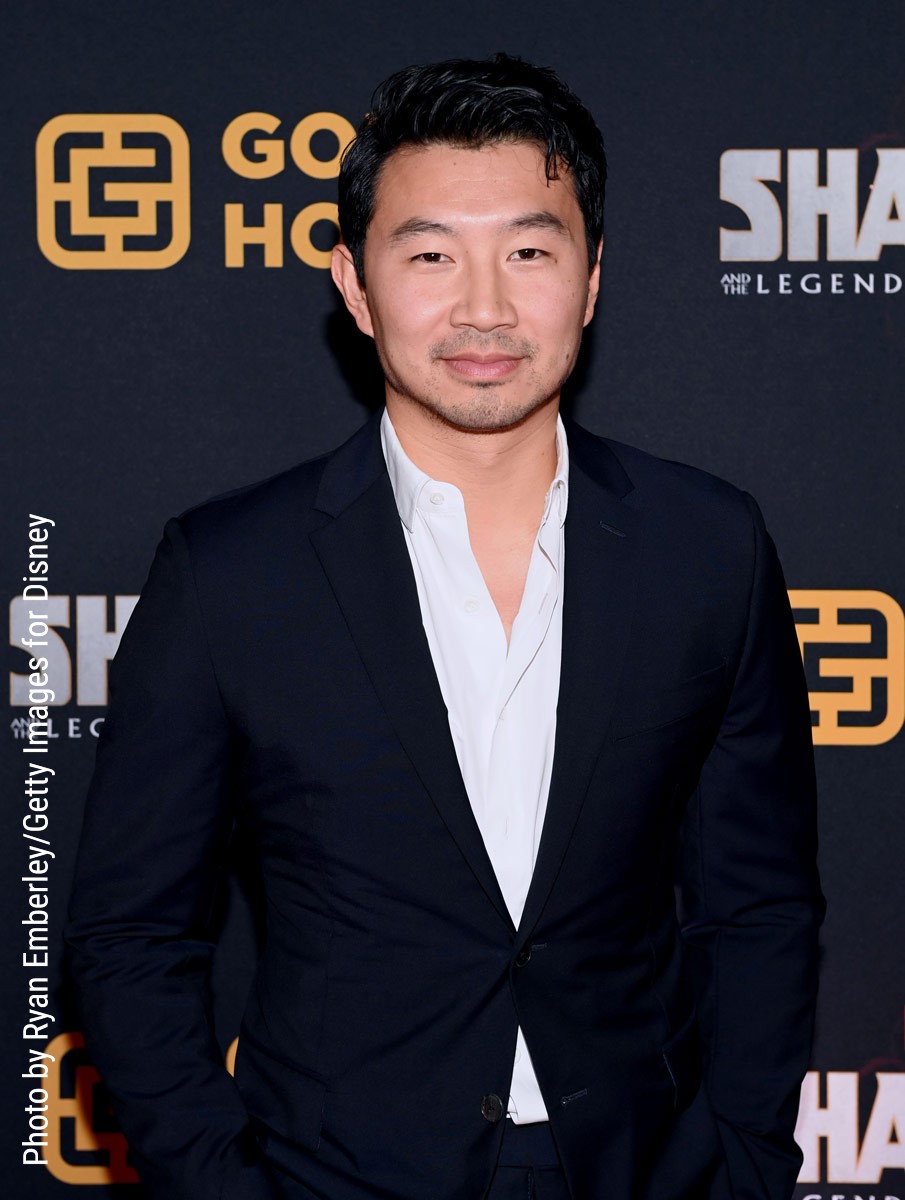 October 14, 2021 | 3 Comments
Shang-Chi and the Legend of the Ten Rings star Simu Liu tweeted that he was "traumatized" after watching episode 6 of the hit Netflix series Squid Game.
---