What to watch at home this week – February 21 to 26
By Alexandra Heilbron on February 21, 2022 | Leave a Comment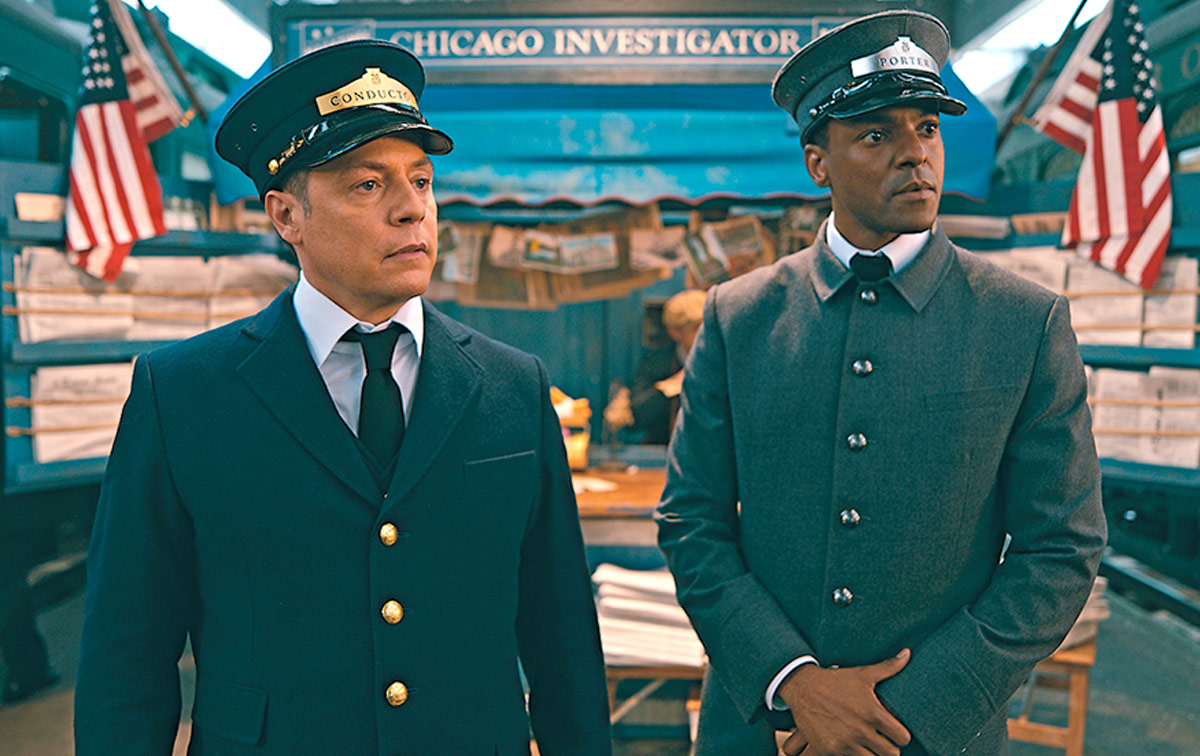 Find out what's new on DVD and Blu-ray, as well as what's streaming this week on Netflix, Prime Video, Disney+, BritBox, CBC Gem, Apple TV+, Paramount+ and more, including The Porter on CBC Gem and Bombshell on Netflix. Check out the full list below and watch the trailers! ~Alexandra Heilbron
The Porter – In the early 1920s in Montreal, a tragedy sets train porters Junior Massey (Aml Ameen) and Zeke Garrett (Ronnie Rowe), as well as Junior's wife Marlene (Mouna Traoré) and upstart performer Lucy (Loren Lott), on starkly different paths in the hopes of attaining better lives. Debuts Feb. 21 on CBC Gem.
No Exit – A young woman en route to a family emergency is stranded by a blizzard and forced to find shelter at a highway rest area with a group of strangers. When she stumbles across an abducted girl in a van in the parking lot, it sets her on a terrifying life-or-death struggle to discover who among them is the kidnapper. Debuts Feb. 25 on Disney+.
The Card Counter – Tell (Oscar Isaac) just wants to play cards. His spartan existence on the casino trail is shattered when he is approached by Cirk (Tye Sheridan), a vulnerable and angry young man seeking help to execute his plan for revenge on a military colonel (Willem Dafoe). Debuts Feb. 24 on Prime Video.
Bombshell – Fox anchor Gretchen Carlson (Nicole Kidman) suffers indignity at the hands of her misogynistic boss (John Lithgow) after she appears on TV without makeup in an effort to show young women and girls that they are beautiful with or without painting their faces. Also experiencing the misogynistic atmosphere are Fox anchor Megyn Kelly (Charlize Theron) and a new hire named Kayla (Margot Robbie). Will the women team up to take action against the constant abuse and harrassment? Debuts Feb. 26 on Netflix.
The King's Man – As a collection of history's worst tyrants and criminal masterminds gather to plot a war to wipe out millions, one man must race against time to stop them. Discover the origins of the very first independent intelligence agency – Kingsman. Debuts Feb. 22 on DVD/Blu-ray.
American Underdog – After being let go by the Green Bay Packers, Kurt Warner (Zachary Levi) finds a job stocking shelves in a grocery store, where he comes to the realization that he may not have been ready to take his game to the next level back then, but he is now. Defying all odds, Kurt is given the opportunity to prove himself on the biggest stage possible with the St. Louis Rams. Debuts Feb. 22 on DVD/Blu-ray.
House of Gucci – Maurizio Gucci's (Adam Driver) wife Patrizia has her own vision for her future with the family as she urges Maurizio to bring in new blood for the fashion titan, but he's reluctant. Reaching a breaking point, Patrizia begins to enact a plot to position herself in power of the Gucci empire through scandals, betrayal, and ultimately murder. Debuts Feb. 22 on DVD/Blu-ray.
February 21
All The Streets are Silent: The Convergence of Hip Hop & Skateboarding (CBC Gem)
February 22
The 355 (DVD/Blu-ray)
A Journal for Jordan (Digital)
American Underdog (DVD/Blu-ray)
An Unsuitable Job for a Woman (Blu-ray)
Bartleby (Blu-ray)
Black Friday (DVD/Blu-ray)
Cat Burglar (Netflix)
The Devil's Men (Blu-ray)
The Dog House: Season 3 (CBC Gem)
Dunk or Die (Digital/VOD)
House of Gucci (DVD/Blu-ray)
The King's Man (DVD/Blu-ray)
The Legend of the Five (DVD)
The Misfits (Netflix)
Race: Bubba Wallace (Netflix)
Shattered (DVD/Blu-ray)
Sister Boniface Mysteries, 2 new episodes (BritBox)
Traces 2 (BritBox)
The Triple Echo (Blu-ray)
Voices (Blu-ray)
February 23
Breeders: Season 2 (Disney+)
Pam & Tommy: Season 1 (Disney+)
The Proud Family: Louder and Prouder: Season 1 Premiere (Disney+)
Mayans M.C.: Season 1-3 (Disney+)
UFO (Netflix)
February 24
The Card Counter (Prime Video)
Karma's World Music Videos (Netflix)
LOL: Last One Laughing Italy: Season 2 (Prime Video)
Love, Tom (Paramount+)
February 25
The Afterparty, Episode 7 (Apple TV+)
Back to 15 (Netflix)
Cargo (CBC Gem)
Charli XCX: Alone Together (Prime Video)
Marvel Super Hero Adventures: Frost Fight! (Disney+)
Merlí. Sapere Aude (Netflix)
No Exit (Disney+)
LOL: Last One Laughing Canada, 2 new episodes (Prime Video)
Restless (Netflix)
Servant, Episode 6 (Apple TV+)
Severance, Episode 3 (Apple TV+)
Scoob (Netflix)
Strawberry Mansion (Digital)
Suspicion, Episode 5 (Apple TV+)
Tyler Perry's A Madea Homecoming (Netflix)
Vicky and Her Mystery (Netflix)
Vikings: Valhalla (Netflix)
February 26
Bombshell (Netflix)
---
---
---
Similar Articles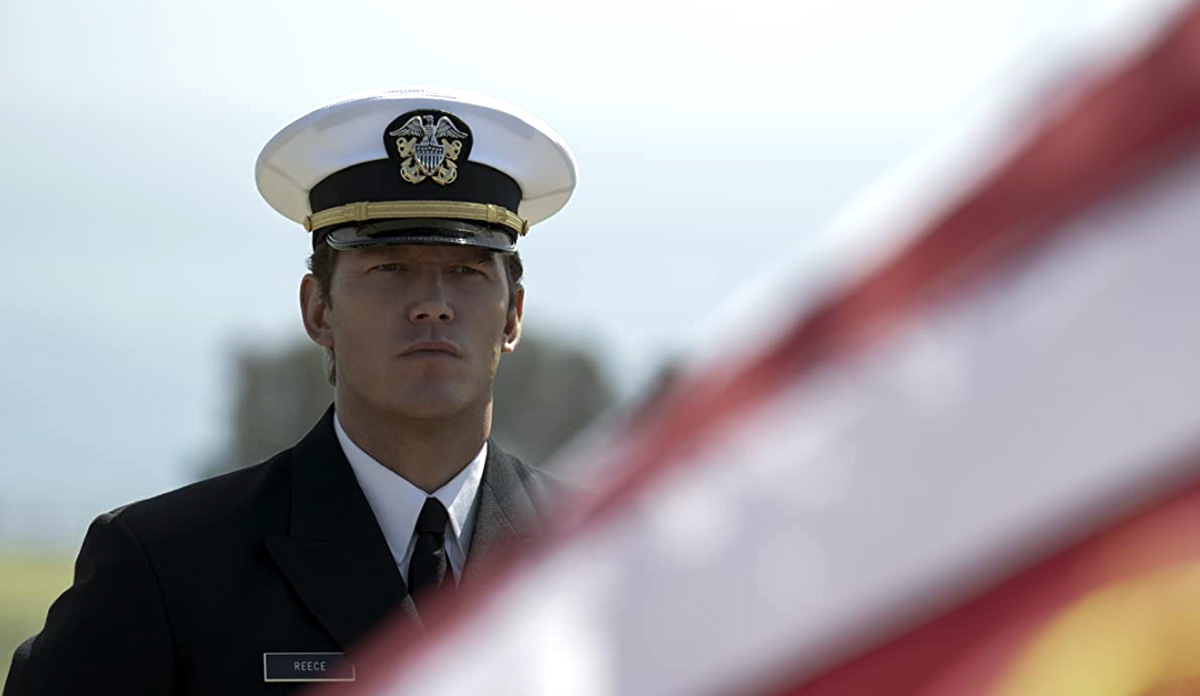 June 27, 2022 | Leave a Comment
What's new this week on Netflix, Prime Video, Disney+, BritBox, Paramount+ and more, including The Terminal List starring Chris Pratt plus new on Blu-ray.
---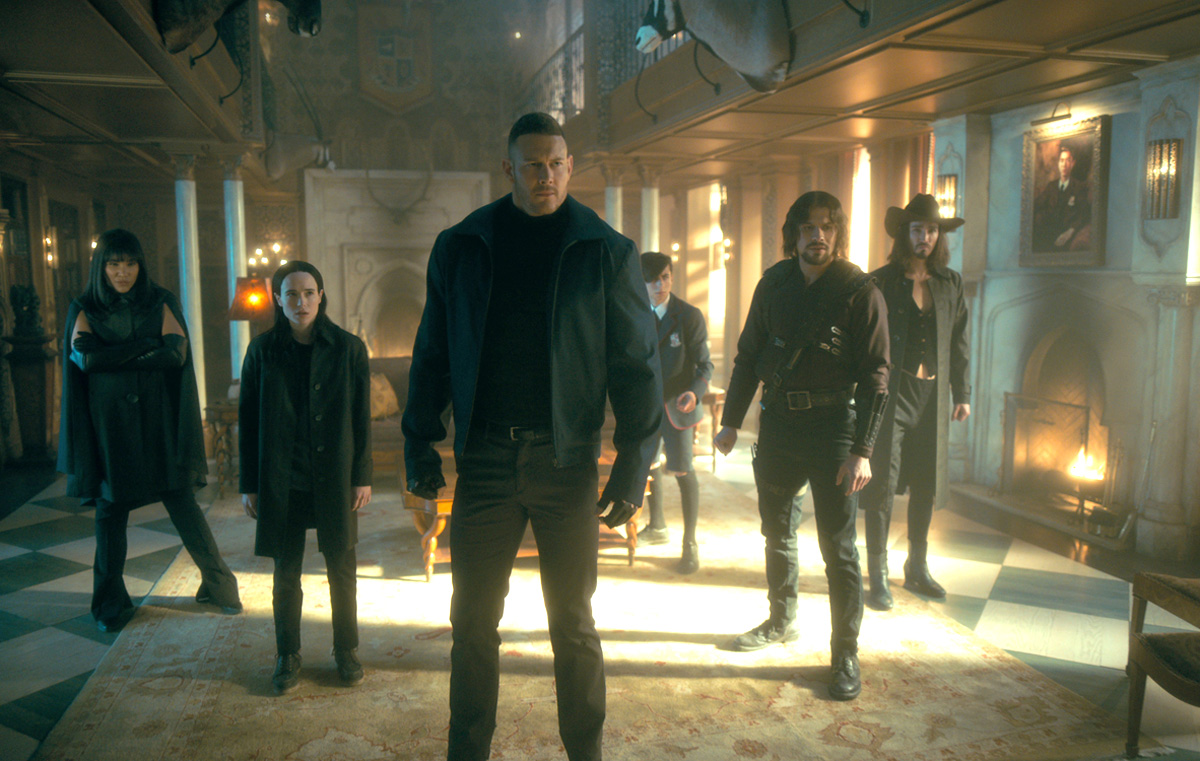 June 20, 2022 | Leave a Comment
Find out what's new this week on streaming services, including the third season of the hit series The Umbrella Academy, plus new DVD and Blu-ray releases.
---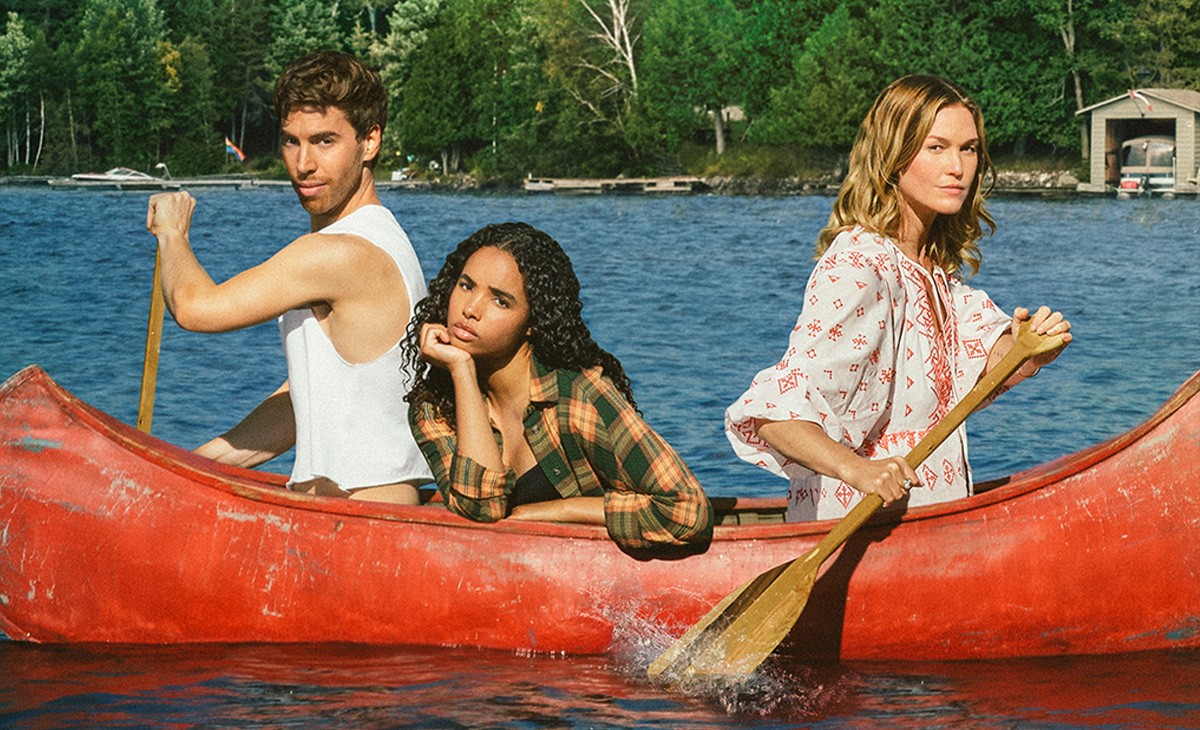 June 13, 2022 | Leave a Comment
Find out what's new this week on Netflix, Prime Video, Disney+, Apple TV+, Paramount+ and more, including The Lake starring Orphan Black's Jordan Gavaris.
---