What's New on Netflix Canada – April 2019
By Marriska Fernandes on March 25, 2019 | 1 Comment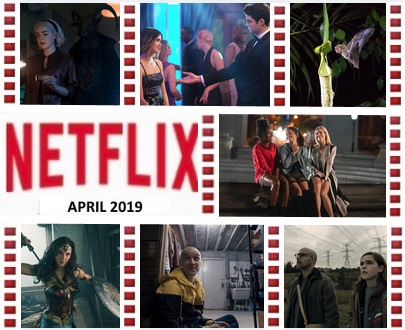 As we head into the next quarter of the year (already?), we want to see more binge-worthy content with (or without) bae and our trusty BFF squad.
The influx of rom-coms on Netflix (To All the Boys I've Loved Before, The Kissing Booth, Set It Up) have been quite popular with viewers. How many times did you and your crew have sleepovers while watching chick flicks? Cue: Violins. How many times did you sleep with one eye open after Conversations With a Killer: The Ted Bundy Tapes? Cue: Horror movie sound track.
That being said, action and comedy haven't taken a back seat either — Triple Frontier with Ben Affleck, Oscar Isaac and Charlie Hunnam, and comedy series Turn Up Charlie with Idris Elba were among the new gems released last month. So here's what you can help yourself to this April!

Netflix Originals
Sabrina (Kiernan Shipka) is back in Chilling Adventures of Sabrina: Part 2 (April 5) and if we're lucky, it might just be a whole lot darker. Sabrina is no longer the simple witch from season 1; she has now claimed her full power by signing the Book of the Beast, and will be a full-time student at The Academy of Unseen Arts. I hope more chilling adventures await.
If you think you've seen every nature documentary worthy of your time, then wait until you've watched this one. Our Planet (April 5) is an eight-part documentary series that not only showcases the beauty of Earth, but also highlights the urgency of actively helping protect nature and wildlife. It's made with a lot of heart — watch this with family and friends.
How many times did you wish you had a fake bf to take as a plus-one to a wedding or to make your ex jealous? Go on, admit it. This teen rom-com titled The Perfect Date (April 12) is about high school teen Brooks Rattigan (Noah Centineo), who creates an app in which he offers his services either as a fake date or to stand in as a boyfriend when needed. You know how things go from there, but I just can't wait to enjoy this rom-com. If only someone developed said app IRL.
Another rom-com I can't wait to watch with our squad is Someone Great (April 19). It follows music journalist Jenny (Gina Rodriguez), who has been with her boyfriend for nine years in New York City. When she gets a job offer in San Francisco, her boyfriend breaks up with her. She deals with her heartbreak with the help of her two closest friends (Brittany Snow, DeWanda Wise). It's a movie to watch with your BFFs, hands down.
Zombie apocalypse movies have a huge cult fan following and rightfully so. Who wouldn't want to know how to survive a zombie apocalypse? I recommend the new Netflix original series titled Black Summer (April 11). In the dark, early days of a zombie apocalypse, complete strangers band together to find the strength they need to survive and get back to their loved ones. Sound good? We need all the tips we can get.
A horror/thriller to enjoy in April is the Netflix original film titled The Silence (April 12). When the world is under attack from terrifying creatures who hunt their human prey by sound, 16-year-old Ally Andrews (Kiernan Shipka), who lost her hearing at 13, and her family seek refuge in a remote place outside the city. Sounds like they need "a quiet place," amirite? However, there's a sinister cult whose intentions aren't quite noble, as they try to exploit Ally's heightened senses.
Heartfelt and Inspirational
In What They Had (April 12), a woman (Hilary Swank) returns home to Chicago to see her mother, who is suffering from Alzheimer's. Her brother (Michael Shannon) thinks their mother belongs in a nursing home, but their father doesn't agree. This is a heartfelt story about family, love and loss. Note: Must bring tissues.
In Pope Francis: A Man of His Word (April 4), Pope Francis travels all around the world and this film shares his message of hope and peace. Here's a film we can all learn something from.
All Hail Superheroes
For fans of the DC Universe, Wonder Woman (April 29) is here for streaming. Gal Gadot gives a strong performance as Diana Prince, Princess of the Amazons who kicks butt and puts the super in superhero.
Our Picks
Want to laugh your heart out? Snatched (April 1) is a comedy starring Amy Schumer and Goldie Hawn. What happens when your boyfriend dumps you before your exotic vacation? You travel with your mother, of course. This film is packed with all things appropriate (and inappropriate) to watch with your mom and/or friends.
One of my favorite movies of 2017 was Split (April 1). It is a twisted, compelling film unlocked from the mind of M. Night Shyamalan. Split follows a man named Kevin (James McAvoy) who has 23 different personalities. Shyamalan builds the suspense and keeps you hanging onto your seat until the end — and his signature twists are in true Shyamalan style.
Who says romance is dead? At least, not for Christian (Jamie Dornan) and Ana (Dakota Johnson), who are trying to make it work in Fifty Shades Darker (April 1). Love, power, betrayal and jealousy make this one steamy film.
Until next time, happy streaming! ~Marriska Fernandes
See below for a full list of what is streaming on Netflix in April. Keep scrolling down to see what's leaving Netflix.
April 1
Ultraman – Netflix Anime
Annie
Boyz n the Hood
Fifty Shades Darker
Les Misérables (1998)
Memoirs of a Geisha
Monty Python Best Bits (mostly): Season 1
Monty Python: The Meaning of Live
Resident Evil: Extinction
Snatched
Split
April 2
Kevin Hart: Irresponsible – Netflix Original
Sleepless
April 3
Billy Elliot
Hulk
Suzzanna: Buried Alive – Netflix Film
April 4
Pope Francis: A Man of His Word
Star: Season 3
April 5
Chilling Adventures of Sabrina: Part 2 – Netflix Original
Our Planet – Netflix Original
Persona: Collection – Netflix Original
Roman Empire: Caligula: The Mad Emperor – Netflix Original
Spirit Riding Free: Season 8 – Netflix Original
Tijuana – Netflix Original
Unicorn Store – Netflix Film
April 8
The Oath
April 9
Trolls: The Beat Goes On!: Season 6 – Netflix Original
April 10
You vs. Wild – Netflix Original
April 11
Black Summer – Netflix Original
April 12
A Land Imagined – Netflix Film
Colette
Huge in France – Netflix Original
Mighty Little Bheem – Netflix Original
The Perfect Date – Netflix Film
The Silence – Netflix Film
Special – Netflix Original
What They Had
Who Would You Take to a Deserted Island? – Netflix Film
April 15
Happy Feet Two
Luis Miguel – The Series: Season 1
No Good Nick – Netflix Original
April 16
Super Monsters Furever Friends – Netflix Original
April 18
My First First Love – Netflix Original
April 19
A Fortunate Man – Netflix Film
Brené Brown: The Call to Courage – Netflix Original
Cuckoo: Season 5 – Netflix Original
Music Teacher – Netflix Film
Rilakkuma and Kaoru – Netflix Anime
Samantha!: Season 2 – Netflix Original
Someone Great – Netflix Film
April 20
Grass is Greener – Netflix Original
Weed the People
April 22
Pinky Malinky: Part 2 – Netflix Original
Selection Day – New Episodes – Netflix Original
April 23
I Think You Should Leave with Tim Robinson – Netflix Original
April 24
Bonding – Netflix Original
April 26
The Protector: Season 2 – Netflix Original
ReMastered: Devil at the Crossroads – Netflix Original
She-Ra and the Princesses of Power: Season 2 – Netflix Original
Street Food – Netflix Original
Yankee – Netflix Original
Chambers – Netflix Original
April 28
Little Women (1994)
April 29
Burning
Wonder Woman
April 30
Anthony Jeselnik: Fire in the Maternity Ward – Netflix Original
Baki: Part 2 – Netflix Anime
Ingress: The Animation – Netflix Anime

LAST CALL
April 1
Downton Abbey: Series 1-6
The Gift
April 3
Dawn of the Dead
April 7
Star Wars: The Clone Wars: Seasons 1-5
Star Wars: The Clone Wars: The Lost Missions
April 9
Ocean's Eleven
April 21
Captain Phillips
April 24
Big Eyes
Captain America: The Winter Soldier
---
---
---
---
Similar Articles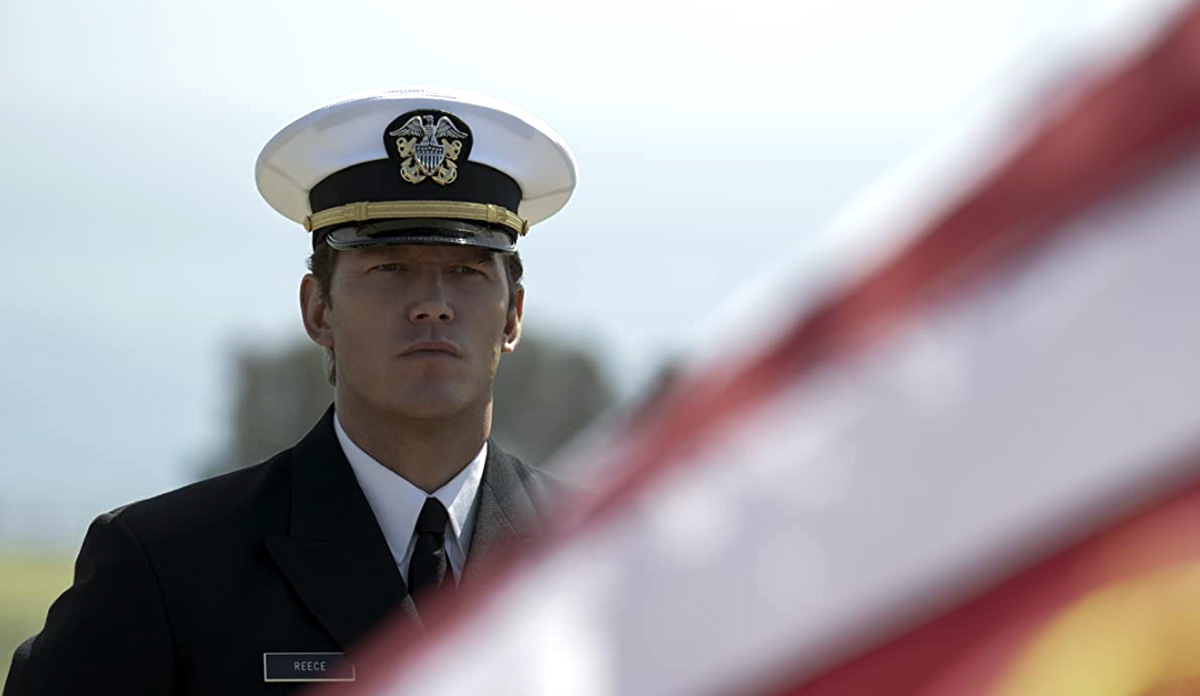 June 27, 2022 | Leave a Comment
What's new this week on Netflix, Prime Video, Disney+, BritBox, Paramount+ and more, including The Terminal List starring Chris Pratt plus new on Blu-ray.
---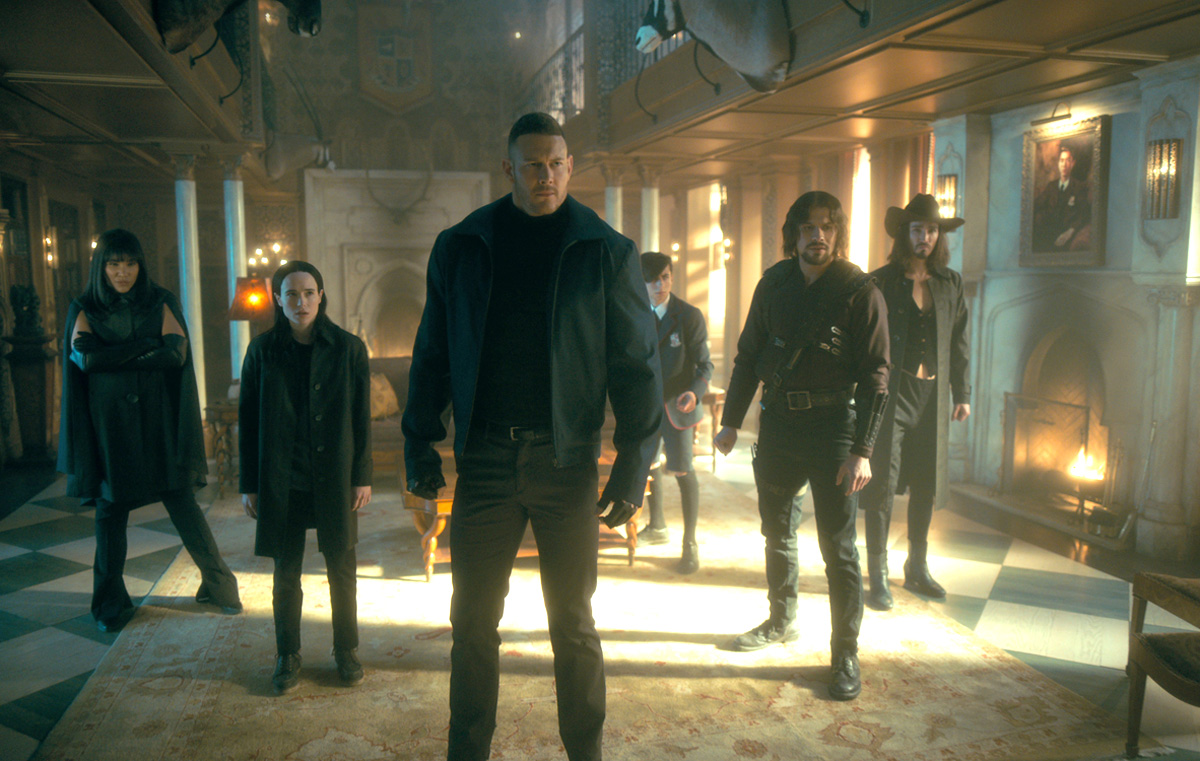 June 20, 2022 | Leave a Comment
Find out what's new this week on streaming services, including the third season of the hit series The Umbrella Academy, plus new DVD and Blu-ray releases.
---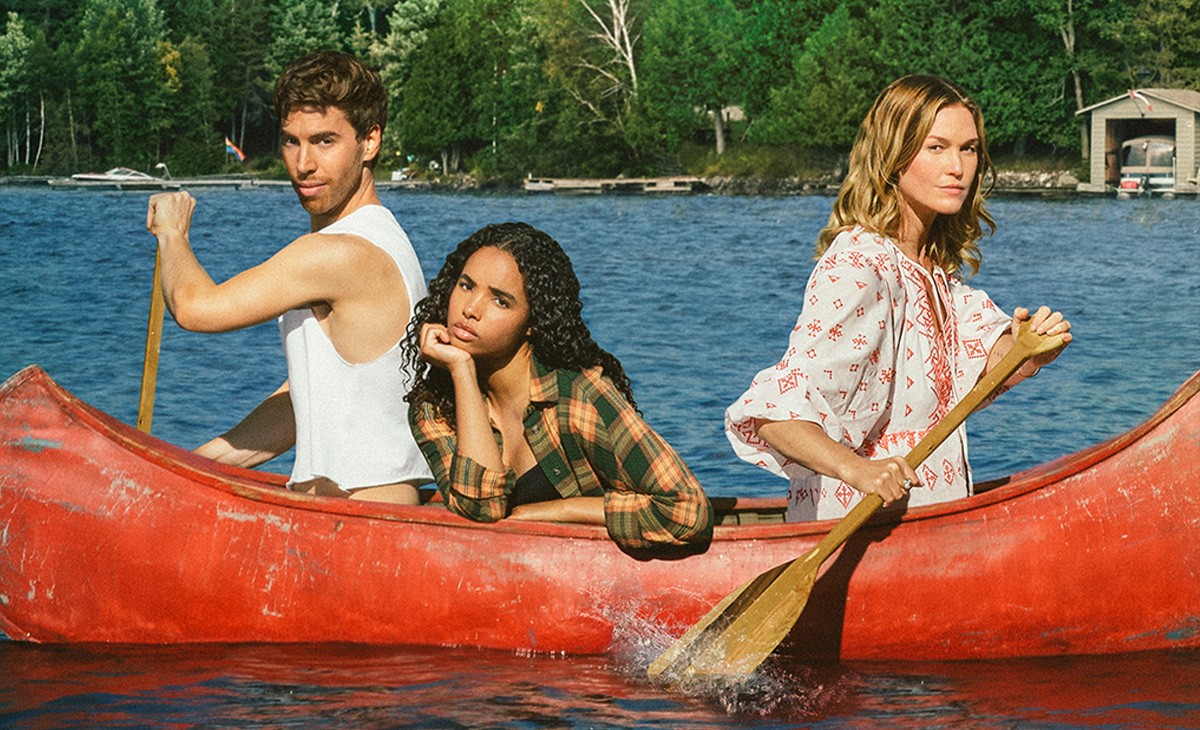 June 13, 2022 | Leave a Comment
Find out what's new this week on Netflix, Prime Video, Disney+, Apple TV+, Paramount+ and more, including The Lake starring Orphan Black's Jordan Gavaris.
---