What's New on Netflix Canada – August 2020
By Marriska Fernandes on July 29, 2020 | 1 Comment

Netflix Canada August 2020 releases has something for everyone
This month, Netflix keeps you on a steady diet of true-crime original series and documentaries that is sure to leave you binge-watching all summer long. If that's not your palate of go-to content, there's fan-favorites and classics also coming to the streamer.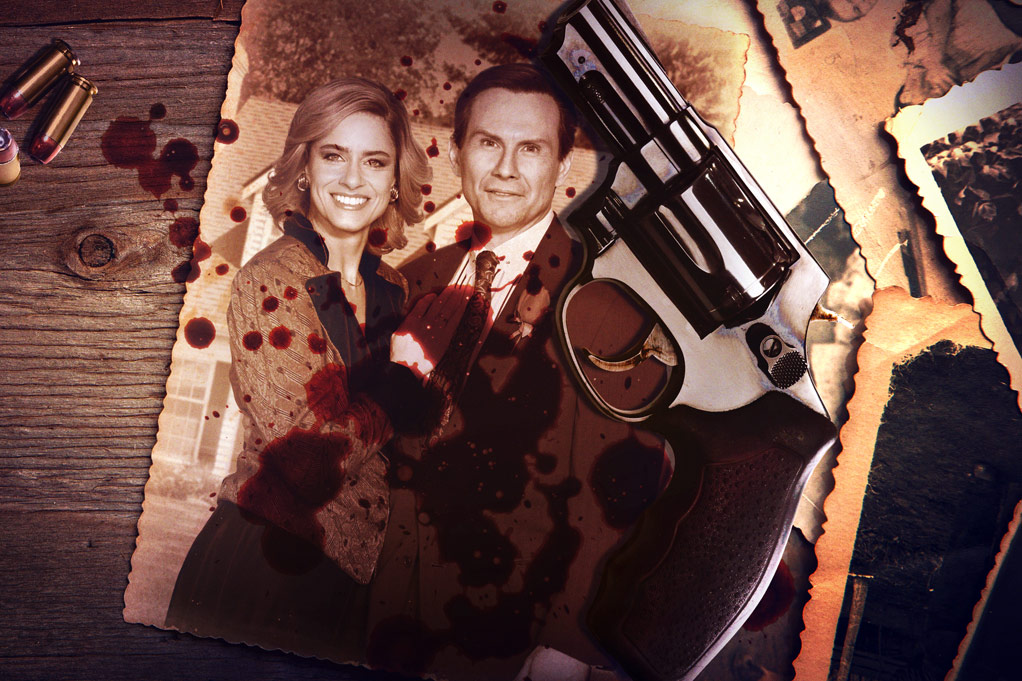 Originals
If you got the shivers watching Dirty John (Aug. 14), starring Connie Britton and Eric Bana, then the new season promises to be more chilling. Dirty John: The Betty Broderick Story follows socialite Betty Broderick (Amanda Peet) as she hits a homicidal boiling point during a bitter divorce from her unfaithful husband Dan (Christian Slater). This one is also based on a headline-making crime. Click here to read our interview with Eric Bana.
In the sci-fi thriller series Biohackers (Aug. 20), a young girl named Mia goes to medical school to get close to a professor she suspects had a hand in her past family tragedy and gets tangled in the world of biohacking. This sounds promising.
In the documentary Immigration Nation (Aug. 3), we see a unique and nuanced view of the ongoing struggles in America's broken immigration system from the point of view of the immigrants and the officers. This is one is quite relevant now, given the political climate and might just be worth watching.
There's a new film that will appeal to action/adventure fans. In Project Power (Aug. 14), we see that there's a new pill on the streets that gives you superpowers for five minutes. It can make you strong, it can make you invisible, give you super strength or bulletproof skin, but you won't know what superpower you'll get until you try it. The pill is created by Project Power, a group of people trying to create the next evolution of the human species. So to take down this group, a teenage dealer, a local cop (Joseph Gordon-Levitt) and an ex-soldier (Jamie Foxx) team up.
The series Rain (Aug. 6) follows a rain-carried virus that wiped out nearly everybody in Scandinavia. The series returns for a third and final season as it ties up all the loose ends and viewers will get to see if the virus will stop spreading. Given the current pandemic the world is in, virus and pandemic-themed content is quite popular so this one too might be in the top 10 on Netflix. Missed out on the pandemic films? Click here for our top 10 pandemic films to watch with caution.
Everyone's favorite fallen angel is back in Lucifer (Aug. 21). Except, is he really back from hell? The season 5 trailer shows that Lucifer isn't really back on Earth, but instead it's his twin brother, the archangel Michael. *Gasp*
Mystery and Action
For the fans of mystery/crime, Ben Affleck's Gone Baby Gone follows the case of a missing four-year-old whose aunt Beatrice hires detectives Angie and Patrick to trace her. In Jack Ryan: Shadow Recruit, CIA junior analyst Jack Ryan (Chris Pine) accidentally uncovers evidence of an oncoming terrorist attack. He learns what it really takes to be a field agent as well as trying to mend his broken marriage, and try to save the global economy. Both will be available August 1.
Fan Faves
DC fans can enjoy Superman Returns and Man of Steel, with Clark Kent played by Brandon Routh and later, Henry Cavill. If you prefer comedy, Jason Sudeikis and Jennifer Aniston will leave you laughing throughout the movie, We're the Millers. For the romantics, you can't go wrong with Titanic — Leo and Kate, amirite? These titles will be available August 1.
Franchise
Um, finally getting your girl squad together after quarantine? You can binge the entire Bring It On (Aug. 5) franchise. Bring It On, Bring It On Again, Bring it On: All or Nothing, Bring It On: Fight to the Finish and Bring It On: In It to Win It.
Our Picks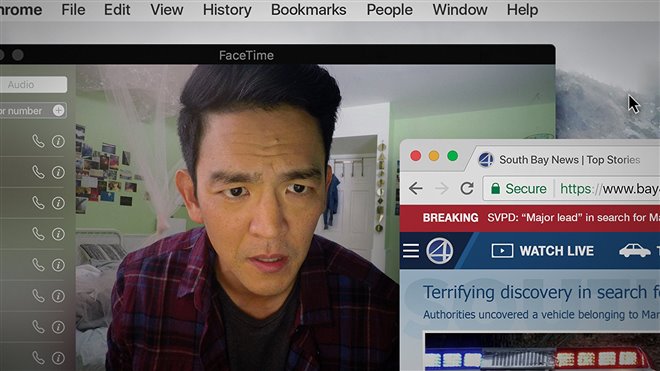 A thriller we highly recommend is Searching (Aug. 14). When recently widowed father David Kim (John Cho) misses several late-night FaceTime calls from his 16-year-old daughter Margot, he discovers the next morning that she's missing. After calling the police, he notices Margot's laptop and opens it up to search for clues.
We also recommend the sci-fi film, Upgrade, a Leigh Whannell-directed film. Grey Trace (Logan Marshall-Green) lives in a utopian near-future when computers control nearly everything. When he is left a quadriplegic after an accident, billionaire technologist Eron offers him an experimental cure — a mini control box, called STEM, that will be surgically installed in Grey's spine, making him able to walk again. Is it really that easy?!
Have a safe and happy summer! ~Marriska Fernandes
Scroll below for everything coming to Netflix this August and what's leaving as well.
Aug. 1
Super Monsters: The New Class – Netflix Family
Breaking In
Down a Dark Hall
Gone Baby Gone
Jack Ryan: Shadow Recruit
Lawless
Man of Steel
Mary Shelley's Frankenstein
Murder on the Orient Express
One Day
Super 8
Superman Returns
The Good, the Bad and the Ugly
The Indian in the Cupboard
The Predator
The SpongeBob SquarePants Movie
Titanic
Upgrade
We're the Millers
Aug. 2
Connected – Netflix Documentary
Aug. 3
Immigration Nation – Netflix Documentary
Aug. 4
A Go! Go! Cory Carson Summer Camp – Netflix Family
Kingdom: Season 1-3
Malibu Rescue: The Next Wave – Netflix Family
Mundo Mistério / Mystery Lab – Netflix Original
Sam Jay: 3 In The Morning – Netflix Comedy Special
Aug. 5
10 Cloverfield Lane
Anelka : L'Incompris / Anelka: Misunderstood – Netflix Documentary
Bring It On
Bring It On Again
Bring it On: All or Nothing
Bring It On: Fight to the Finish
Bring It On: In It to Win It
Conan the Barbarian
Doom
EDtv
The Little Rascals
World's Most Wanted – Netflix Documentary
Aug. 6
The Rain: Season 3 – Netflix Original
The Seven Deadly Sins: Imperial Wrath of The Gods – Netflix Anime
Aug. 7
Alta Mar / High Seas: Season 3 – Netflix Original
Berlin, Berlin – Netflix Film
The Magic School Bus Rides Again Kids In Space – Netflix Family
¡Nailed It! México: Season 2 – Netflix Original
The New Legends of Monkey: Season 2 – Netflix Family
Selling Sunset: Season 3 – Netflix Original
Sing On! Germany – Netflix Original
Tiny Creatures – Netflix Original
Wizards: Tales of Arcadia – Netflix Family
Word Party Songs – Netflix Family
Work It – Netflix Film
Aug. 10
GAME ON: A Comedy Crossover Event – Netflix Original
Aug. 11
Rob Schneider: Asian Momma, Mexican Kids – Netflix Comedy Special
Aug. 12
The New Romantic
(Un)Well – Netflix Documentary
Aug. 13
Une fille facile / An Easy Girl – Netflix Film
Aug. 14
3%: Season 4 – Netflix Original
Dirty John: The Betty Broderick Story – Netflix Original
El robo del siglo – Netflix Original
Fearless – Netflix Film
Glow Up: Season 2 – Netflix Original
Project Power – Netflix Film
Octonauts & the Caves of Sac Actun – Netflix Family
Searching
Teenage Bounty Hunters – Netflix Original
Aug. 15
Mirror Mirror
Rita: Season 5 – Netflix Original
Stranger: Season 2 – Netflix Original
Aug. 17
Crazy Awesome Teachers – Netflix Film
Glitch Techs: Season 2 – Netflix Family
Aug. 19
Crímenes de familia / The Crimes That Bind – Netflix Film
DeMarcus Family Rules – Netflix Original
High Score – Netflix Documentary
What to Expect When You're Expecting
Aug. 20
Biohackers – Netflix Original
Great Pretender – Netflix Anime
John Was Trying to Contact Aliens – Netflix Film
Aug. 21
Alien TV – Netflix Family
Fuego negro – Netflix Film
Hoops – Netflix Original
Lucifer: Season 5 – Netflix Original
The Sleepover – Netflix Film
Aug. 22
Escape Plan
How to Get Away With Murder: Season 6
Aug. 23
1BR
Aug. 25
Emily's Wonder Lab – Netflix Family
Trinkets: Season 2 – Netflix Original
Aug. 26
Do Do Sol Sol La La Sol – Netflix Original
The Equalizer 2
Million Dollar Beach House – Netflix Original
Rising Phoenix – Netflix Documentary
Aug. 27
Aggretsuko: Season 3 – Netflix Anime
Aug. 28
All Together Now – Netflix Film
Cobra Kai: Seasons 1-2 – Netflix Original
I AM A KILLER: Released – Netflix Original
Orígenes secretos / Unknown Origins – Netflix Film
LAST CALL
Aug. 1
Skins: Vol. 1-7
Aug. 4
Bridget Jones: The Edge of Reason
Aug. 11
13 Hours: The Secret Soldiers of Benghazi
Aug. 14
Bridget Jones's Diary
Aug. 19
22 Jump Street
Aug. 24
Nashville: Season 1-6
Aug. 31
Braveheart
Easy A
Matilda
The Holiday
---
---
---
---
Similar Articles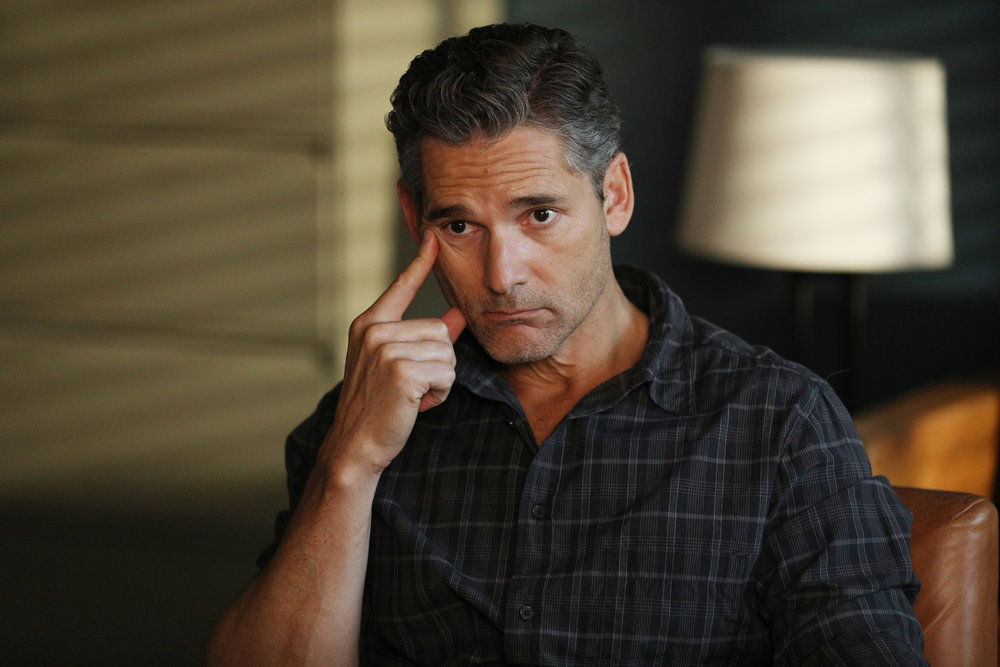 February 14, 2019 | 5 Comments
We chatted with Eric Bana who plays the role of sociopath John in the Netflix series Dirty John. He also reveals what major red flags to watch out for!
---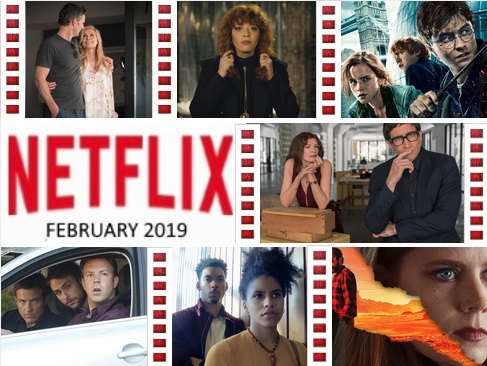 January 28, 2019 | Leave a Comment
This February, Netflix offers a variety of films and series that everyone can binge on. From Harry Potter to Horrible Bosses, here's your monthly fix.
---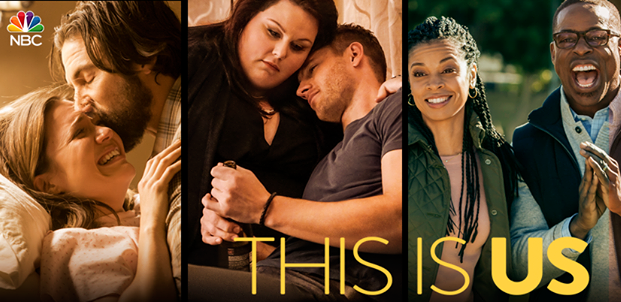 January 10, 2017 | 8 Comments
After what seems like ages, many of your favorite TV shows are back this month, promising endless entertainment, as well as many new series on the way.
---