What's new on Netflix Canada December 2022 & what's leaving
By Alexandra Heilbron on November 28, 2022 | Leave a Comment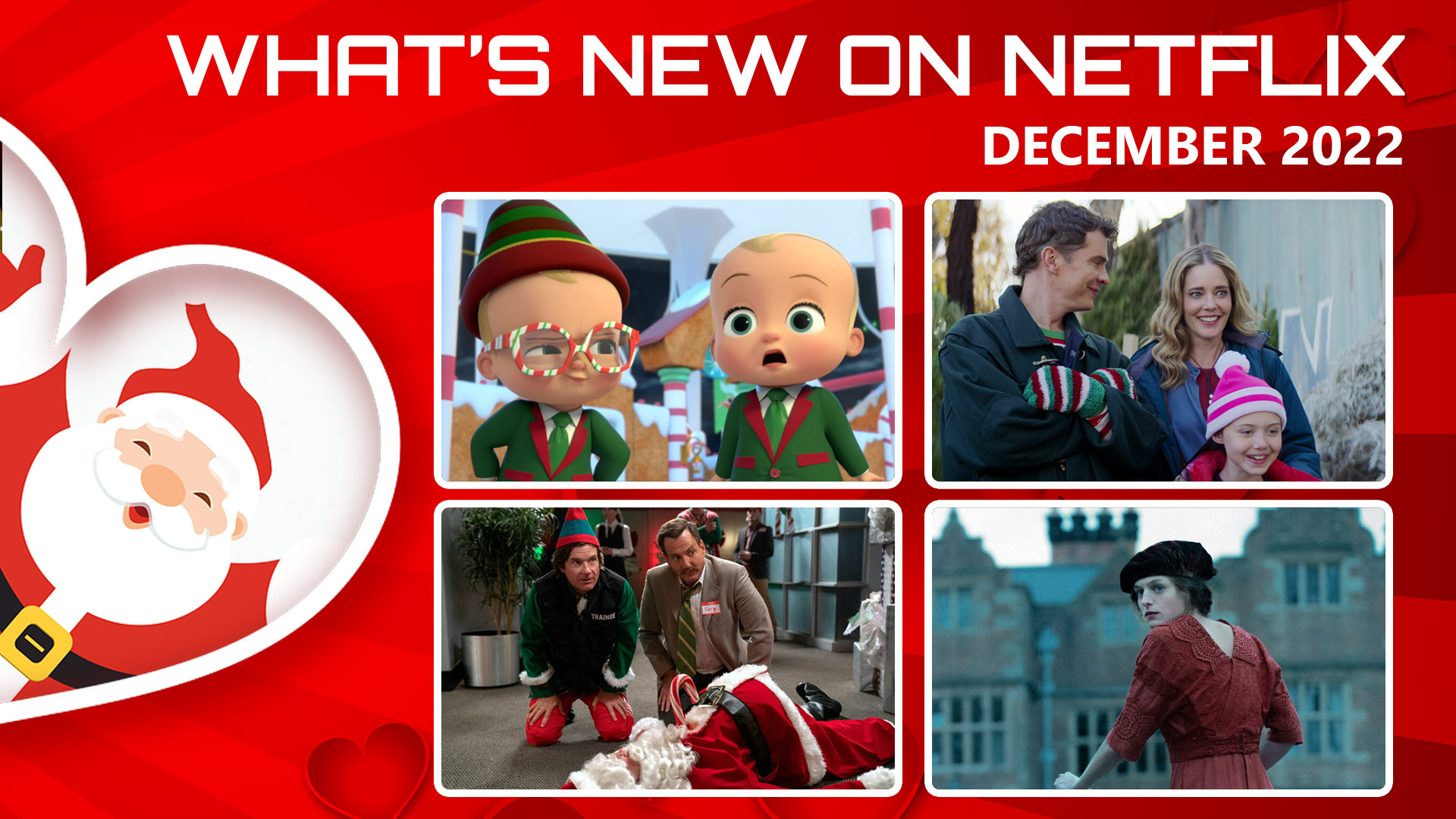 Netflix is offering plenty of Christmas and holiday entertainment this December, as well as some buzz-worthy films getting plenty of attention with the upcoming awards season, such as White Noise, Glass Onion: A Knives Out Mystery, Guillermo del Toro's Pinocchio and Roald Dahl's Matilda The Musical. Check them all out below and click here to scroll through our photo gallery to see the best of the original programming for this month. ~Alexandra Heilbron
New and Returning Series
Firefly Lane: Season 2 Part 1 – December 2
For Kate (Sarah Chalke) and Tully (Katherine Heigl), no obstacle is too big when it comes to their lifelong friendship. But is there one mistake that could tear them apart forever?
Who Killed Santa? A Murderville Murder Mystery – December 15
Senior Detective Terry Seattle (Will Arnett) is back and this time, the case is critical. Along with his two celebrity guest stars, Jason Bateman and Maya Rudolph, he is on a mission to figure out… who killed Santa? But here's the catch: Jason Bateman and Maya Rudolph aren't being given the script. They have no idea what's about to happen to them. Together, with Terry Seattle (and many surprises), they will have to improvise their way through the case… but it will be up to both of them to name the killer.
The Recruit – December 16
A fledgling lawyer (Noah Centineo) at the CIA becomes enmeshed in dangerous international power politics when a former asset threatens to expose the nature of her long-term relationship with the agency unless they exonerate her of a serious crime.
Emily in Paris: Season 3 – December 21
A year after moving to Paris for her dream job, Emily (Lily Collins) arrives at a career and romantic crossroads that will force her to decide where her future lies.
The Witcher: Blood Origin – December 25
More than a thousand years before the world of The Witcher, seven outcasts in the elven world unite in a blood quest against an unstoppable power.
New Films
Scrooge: A Christmas Carol – December 2
On a cold Christmas Eve, selfish miser Ebenezer Scrooge (voice of Luke Evans) has one night left to face his past — and change the future — before time runs out.
Lady Chatterley's Lover – December 2
Unhappily married aristocrat Lady Chatterley (Emma Corrin) begins a torrid affair — and falls deeply in love — with the gamekeeper (Jack O'Connell) on her husband's country estate.
Guillermo del Toro's Pinocchio – December 9
Oscar-winning filmmaker Guillermo del Toro reinvents the classic story of a wooden puppet named Pinocchio (Gregory Mann) brought to life by a grieving woodcarver named Geppetto (David Bradley) in this stunning stop-motion musical tale.
I Believe in Santa – December 14
After five happy months dating Tom (John Ducey), Lisa's (Christina Moore) horrified to learn he's obsessed with her least favorite holiday. Is it time to give Christmas another chance?
Glass Onion: A Knives Out Mystery – December 23
In the follow up to Rian Johnson's Knives Out, Detective Benoit Blanc (Daniel Craig) travels to Greece to peel back the layers of a mystery involving a new cast of colorful suspects.
Roald Dahl's Matilda The Musical – December 25
An extraordinary girl (Alisha Weir) with a sharp mind and a vivid imagination takes a daring stand to change her story — with miraculous results. Meet Matilda.
White Noise – December 30
Dramatizing a contemporary American family's attempts to deal with the mundane conflicts of everyday life while grappling with the universal mysteries of love, death, and the possibility of happiness in an uncertain world. Based on the book by Don DeLillo, written for the screen and directed by Noah Baumbach and starring Adam Driver, Greta Gerwig and Don Cheadle.
Documentaries
The Masked Scammer – December 1
Featuring interviews with his accomplices and victims alike, this deep dive explores how a master con man scammed French elites out of millions of euros.
"Sr." – December 2
Robert Downey Jr. pays tribute to his late father in this documentary chronicling the life and eclectic career of pioneering filmmaker Robert Downey Sr.
Don't Pick Up The Phone – December 14
This docuseries follows the investigation into a hoax caller who talked managers into strip-searching employees at fast food businesses across the United States.
Kangaroo Valley – December 14
In the Outback, a kangaroo joey named Mala faces famine, frosts and a pack of hungry dingoes as she endeavors to survive her incredible first year.
The Volcano: Rescue from Whakaari – December 16
Survivors' and rescuers' accounts and minute-by-minute footage fuel this gripping documentary about the deadly 2019 volcanic eruption in New Zealand.
I AM A KILLER: Season 4 – December 21
Premeditated deeds, tragic accidents or acts of self-defense? Murderers recount the harrowing crimes that landed them in prison with life sentences.
For Kids
Mighty Express: Mighty Trains Race – December 5
Trouble on the tracks! Freight Nate gets tricked into participating in a high-speed race — with all the Mighty Express cargo cars at stake!
The Boss Baby: Christmas Bonus – December 6
Christmas Eve takes a twisty turn when the Boss Baby accidentally swaps places with one of Santa's elves and gets stranded at the North Pole.
Sonic Prime – December 15
When an explosive battle with Dr. Eggman shatters the universe, Sonic races through parallel dimensions to reconnect with his friends and save the world.
December 1
12 Gifts of Christmas
13 Hours: The Secret Soldiers of Benghazi
Archer: Season 13
Baby Shark's Big Show!: Season 1
Billy Madison
Blue's Clues & You!: Season 1
Blue's Clues & You!: Season 2
Dead End
How the Grinch Stole Christmas
It Takes Two
It's Complicated
JoJo's Bizarre Adventure: Stone Ocean: Season 1, Episodes 25-38 – The Final Episodes
LEGO Friends: Holiday Special
LEGO Ninjago: Season 4 Crystalized- Part 1
The Masked Scammer
Meekah: Season 1
Neighbors
The Night Before
Step Brothers
Tyler Perry's A Madea Christmas
Qala
Troll
The United States vs. Billie Holiday
December 2
Firefly Lane: Season 2, Part 1
Hot Skull
Lady Chatterley's Lover
My Unorthodox Life: Season 2
Scrooge: A Christmas Carol
"Sr."
Supermodel Me: Revolution: Season 1
Warriors of Future
December 4
The Blind Side
Space Jam (1996)
December 5
Django Unchained
Mighty Express: Mighty Trains Race
The Queen
The Right Kind of Wrong
December 6
The Boss Baby: Christmas Bonus
Delivery by Christmas
Sebastian Maniscalco: Is It Me?
December 7
Burning Patience
Emily the Criminal
I Hate Christmas
The Marriage App
The Most Beautiful Flower
Smiley
Too Hot to Handle: Season 4
December 8
The Elephant Whisperers
In Broad Daylight: The Narvarte Case
Lookism
December 9
CAT
Dragon Age: Absolution
Dream Home Makeover: Season 4
Guillermo del Toro's Pinocchio
How to Ruin Christmas: The Baby Shower
Money Heist: Korea – Joint Economic Area Part 2
Mortal Kombat (2021)
December 10
Alchemy of Souls: Season 1, Part 2
Big Timber: Season 2
December 13
Gudetama: An Eggcellent Adventure
Last Chance U: Basketball: Season 2
Single's Inferno: Season 2 – December 13
Tom Papa: What A Day!
December 14
Don't Pick Up The Phone
Glitter
I Believe in Santa
Kangaroo Valley
December 15
The Big 4
Sonic Prime
Violet Evergarden: Recollections
Who Killed Santa? A Murderville Murder Mystery
December 16
A Storm for Christmas
BARDO, False Chronicle of a Handful of Truths
Cook at all Costs
Dance Monsters
Far From Home
Paradise PD: Part 4
Private Lesson
The Recruit
Summer Job
The Volcano: Rescue from Whakaari
December 18
Lethal Weapon 2
Lethal Weapon 3
Lethal Weapon 4
December 19
Trolley
December 20
A Not So Merry Christmas
The Seven Deadly Sins: Grudge of Edinburgh, Part 1
December 21
Disconnect: The Wedding Planner
Emily in Paris: Season 3
I AM A KILLER: Season 4
December 22
Alice in Borderland: Season 2
Mathieu Dufour at Bell Centre
December 23
Glass Onion: A Knives Out Mystery
Piñata Masters!
December 25
After Ever Happy
Daughter From Another Mother: Season 3
Roald Dahl's Matilda The Musical
Time Hustler
The Witcher: Blood Origin
Vir Das: Landing
December 26
Treason
December 27
Chelsea Handler: Revolution
December 28
7 Women and a Murder
A Night at the Kindergarten
The Circle: Season 5
Stuck with You
December 29
Brown and Friends
Rise of Empires: Ottoman: Season 2
December 30
Alpha Males
Chicago Party Aunt: Part 2
La Reina del Sur: Season 3
Secrets of Summer: Season 2
Those Who Wish Me Dead
White Noise
December 31
Best of Stand Up 2022
Last Call
Leaving December 2
Bridesmaids
Fast & Furious
Furious 7
The Fast and the Furious
The Fast and the Furious: Tokyo Drift
Leaving December 13
Cuckoo: Seasons 1-4
Leaving December 14
Merlin: Seasons 1-5
Leaving December 31
Avatar: The Last Airbender: Books 1-3
---
---
---
Similar Articles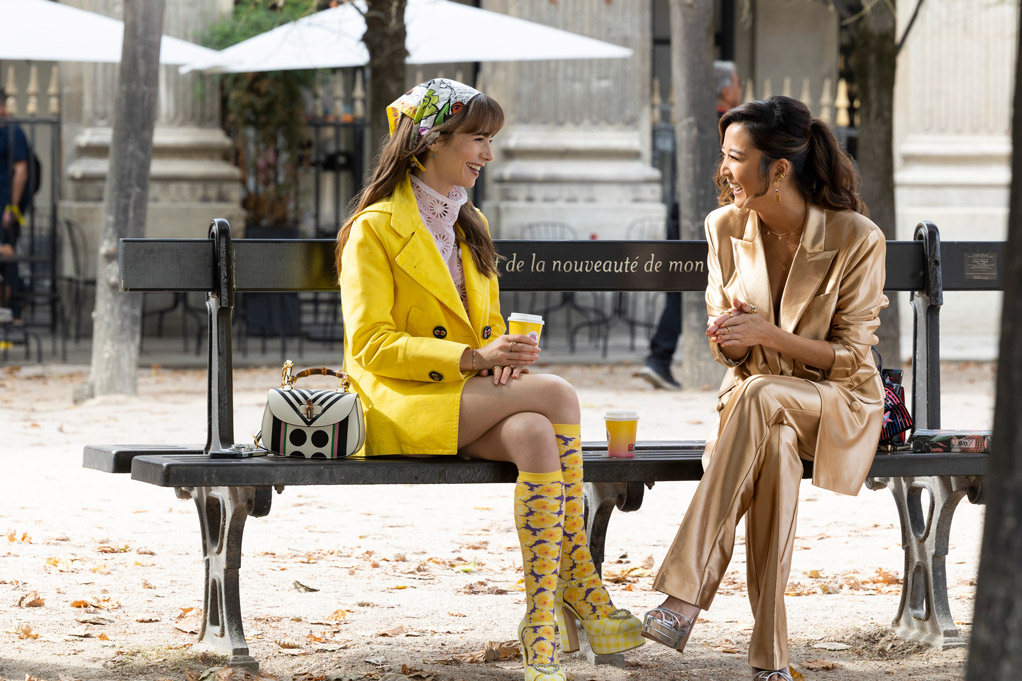 December 19, 2022 | Leave a Comment
Check what's new this week on Netflix, Prime Video, Disney+, Apple TV+, BritBox, Paramount+, CBC Gem and more, as well as what's releasing on DVD/Blu-ray.
---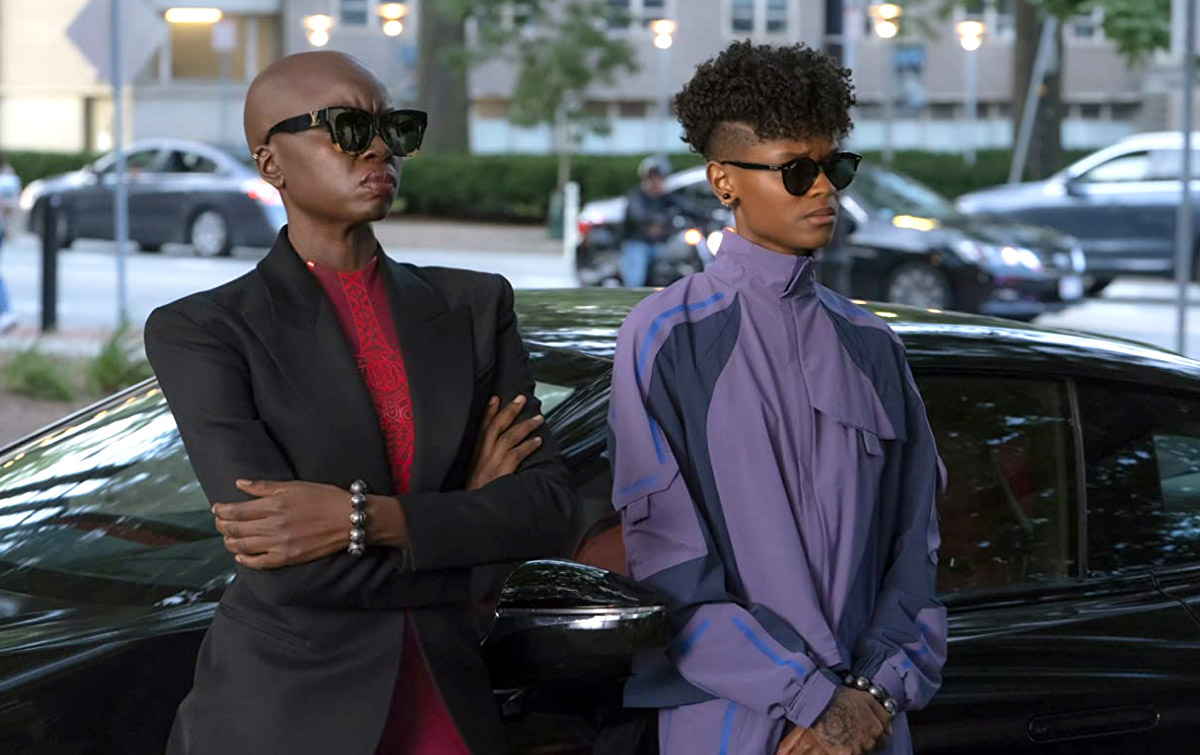 November 27, 2022 | Leave a Comment
Black Panther: Wakanda Forever retained its spot at the top of the box office for the third weekend in a row. Check out which other films made the top five!
---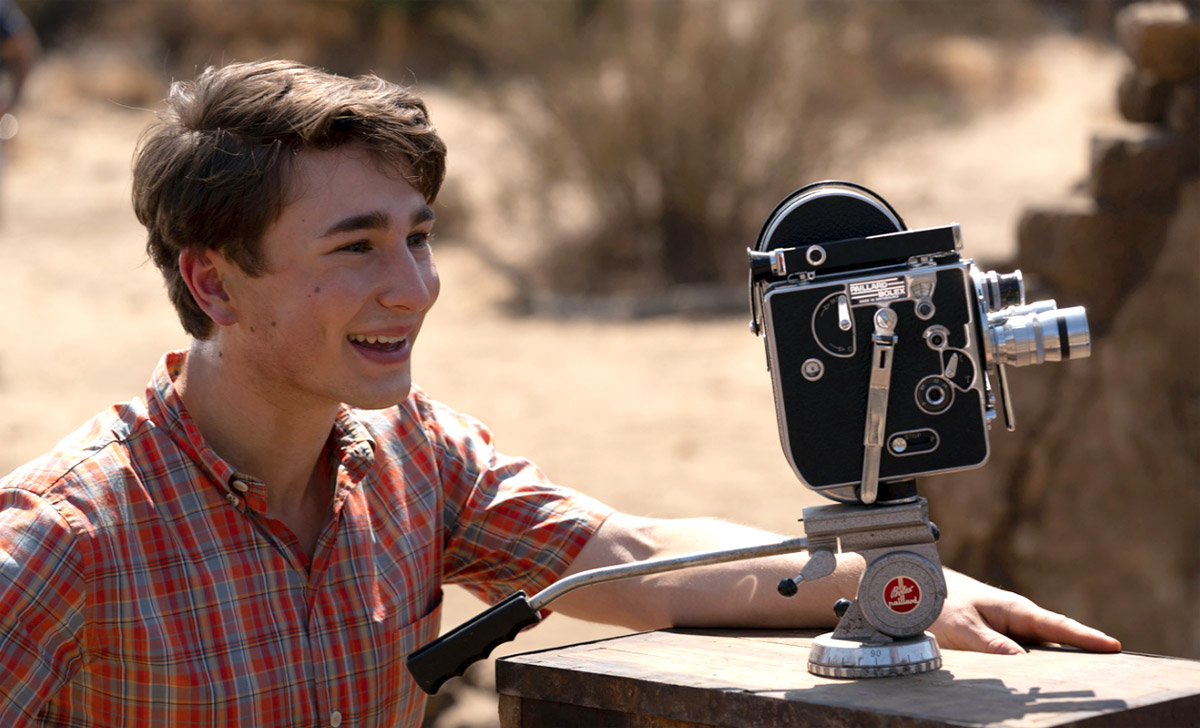 November 24, 2022 | Leave a Comment
It's U.S. Thanksgiving and that means a wide range of new movies are available in theaters this weekend including Steven Spielberg's The Fabelmans & much more!
---