What's New on Netflix Canada in April 2022 – full list
By Alexandra Heilbron on March 30, 2022 | Leave a Comment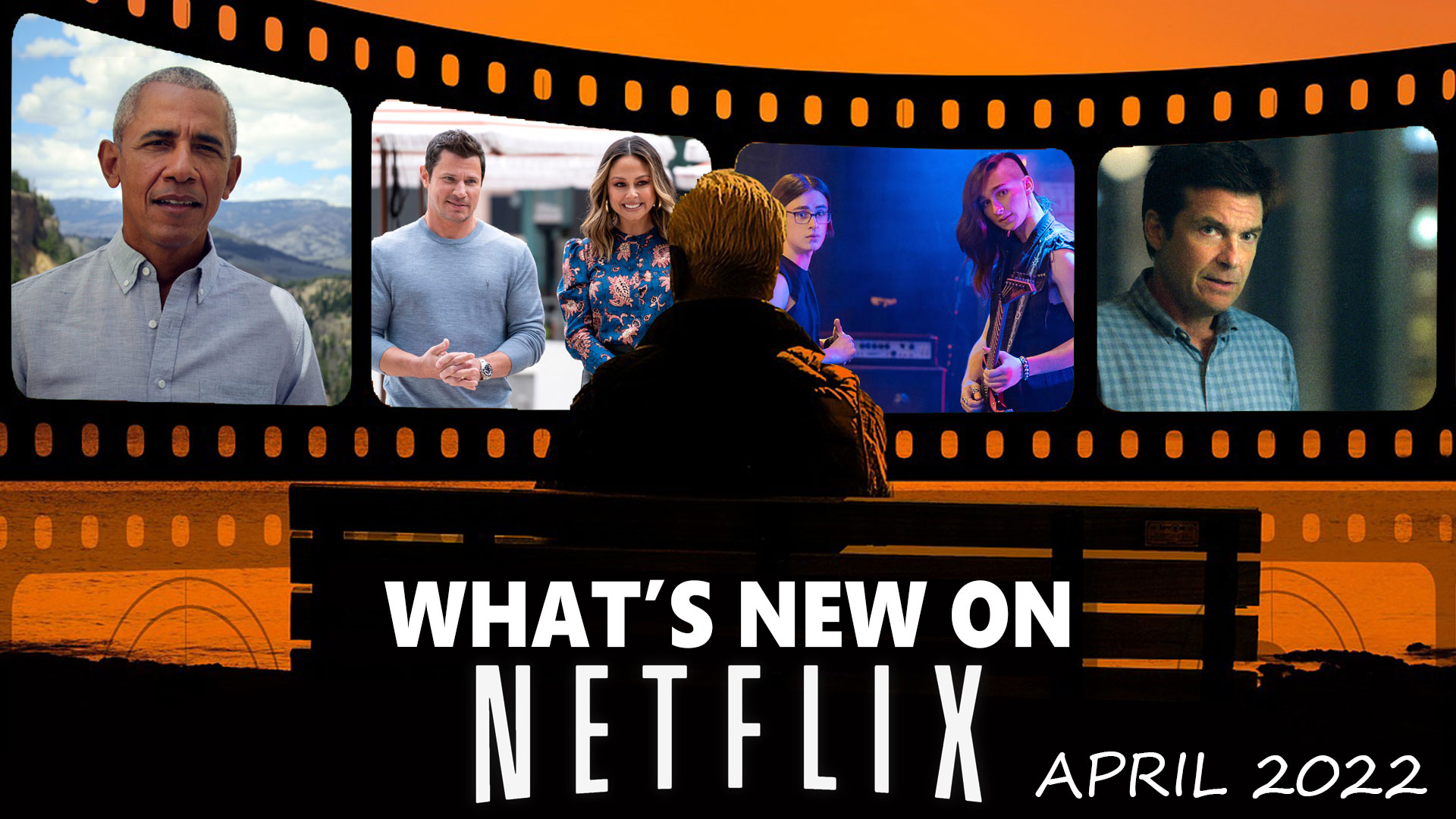 This month almost 100 new shows and movies are arriving on Netflix, including new episodes for returning series such as Ozark and Grace and Frankie. Highlights include the comedy film The Bubble, written and directed by Judd Apatow, starring David Duchovny, Karen Gillan, Leslie Mann, Keegan-Michael Key and Kate McKinnon. Howie Mandel and David Spade bring more comedy to the streamer this month and documentary fans won't want to miss intriguing productions such as The Mystery of Marilyn Monroe: The Unheard Tapes, Jimmy Savile: A British Horror Story and White Hot: The Rise & Fall of Abercrombie & Fitch.  ~Alexandra Heilbron
New and Returning Series
Elite: Season 5 – April 8
At Las Encinas, a new semester means a new victim, a new perpetrator and a new mystery as the students find themselves drowning in secrets.
Smother-in-Law – April 13 
Living with her family since the pandemic struck, the meddling Isadir does her best to disrupt the lives of her bumbling son and rival daughter-in-law.
Grace and Frankie: Season 7 – The Final Episodes – April 29
Seven years ago, Grace (Jane Fonda) and Frankie's (Lily Tomlin) lives turned upside down when their longtime husbands left them for… each other. Grace and Frankie formed an unlikely and unbreakable bond as they faced uncertain futures head-on, and hand-in-hand. A history-making 94 episodes later, Grace and Frankie continue to live life to the fullest, fearlessly and unapologetically.
Ozark: Season 4, Part 2 – April 29
Marty (Jason Bateman) and Wendy (Laura Linney) are rid of Helen (Janet McTeer) and climb to the top of Navarro's empire. They find another opportunity to get out of the Ozarks but some past sins won't stay buried and the most dangerous threats come from blood.
New Films
The Bubble – April 1
A group of actors and actresses (David Duchovny, Karen Gillan, Leslie Mann, Keegan-Michael Key) are stuck inside a pandemic bubble at a hotel in England while attempting to complete an action franchise film about flying dinosaurs. Also starring Kate McKinnon with a cameo by Benedict Cumberbatch.
The In Between – April 8
After losing Skylar (Kyle Allen), the love of her life in a tragic accident, brokenhearted Tessa (Joey King) begins to believe that he's sending her signs from beyond the grave.
Metal Lords – April 8
For teenage misfits Hunter (Adrian Greensmith) and Kevin (Jaeden Martell), the path to glory is clear: Devote themselves to metal. Win Battle of the Bands. And be worshipped like gods.
Choose or Die – April 15
Tempted by a chance to win unclaimed prize money, two friends reboot a mysterious 1980s video game and step into a surreal world of next-level terror. Starring Asa Butterfield.
Documentaries
Jimmy Savile: A British Horror Story – April 6
British TV star Jimmy Savile charmed a nation with his eccentricity and philanthropy. But sexual abuse allegations expose a shocking unseen side of his persona.
Return to Space – April 7
Elon Musk and SpaceX engineers embark on a historic mission to return NASA astronauts to the International Space Station and revolutionize space travel.
Senzo: Murder of a Soccer Star – April 7
Soccer player Senzo Meyiwa was a national hero before his killing shocked South Africa. Who did it, and why? This docuseries dives into the evidence.
Our Great National Parks – April 13
An epic five-part series narrated by President Barack Obama that invites viewers to celebrate and discover the power of our planet's greatest national parks and wild spaces.
White Hot: The Rise & Fall of Abercrombie & Fitch – April 19
Abercrombie & Fitch conquered malls in the late '90s and early 2000s with gorgeous models, pulsing dance beats and a fierce scent. But while the brand was running white hot, its popular "all-American" image began burning out as controversy came to light surrounding its exclusionary marketing and discriminatory hiring.
The Mystery of Marilyn Monroe: The Unheard Tapes – April 27
In this documentary, an investigative journalist reexamines the mysterious death of Marilyn Monroe, sharing his extensive audio interviews with the people who surrounded her.
For Kids
Green Eggs and Ham: Season 2 – April 8
A secret story, an unsolved mystery, a new beginning — and spies! Settle in for a second helping of Seuss-inspired fun and epic adventure.
The Creature Cases – April 12
Special agents Sam and Kit hop the globe with their sleuthing skills, science facts and cool gadgets to solve the animal kingdom's many mysteries.
Samurai Rabbit: The Usagi Chronicles – April 28
An impulsive, samurai-wannabe rabbit and his new warrior friends join forces to protect their city from monsters, ninjas, gang members and evil aliens.
Check out our April Netflix photo gallery by clicking here for the best of the originals coming to the streamer. The full list of what's new in April — and what's leaving — is below:
April 1
Abby Hatcher: Season 2
Apollo 10 1/2: A Space Age Childhood
Battle: Freestyle
The Bubble
Captain Nova
Casual: Season 1 to 4
Cats (2019)
The Chronicles of Riddick
CoComelon: Season 5
Emma (2020)
Forever Out of My League
Get Organized with The Home Edit: Season 2
The Kingdom
The Last Bus
The Lincoln Lawyer
Lucky Number Slevin
The Mummy
Munich
Never, Rarely, Sometimes, Always
PAW Patrol: Season 8
Pride & Prejudice (2005)
Rambo: Last Blood
Ride Along
Scary Movie 2
Tomorrow
Trivia Quest
Warcraft
April 4
Angel Has Fallen
Better Call Saul: Season 5
April 5
Ronny Chieng: Speakeasy
April 6
Furioza
Green Mothers' Club
Jimmy Savile: A British Horror Story
Michela Giraud: the Truth, I Swear!
The Ultimatum: Marry or Move On
April 7
Mile 22
Queen of the South: Season 5
Return to Space
Senzo: Murder of a Soccer Star
April 8
Dancing on Glass
Dirty Lines
Elite: Season 5
Green Eggs and Ham: Season 2
The In Between
Metal Lords
Tiger & Bunny 2
Yaksha: Ruthless Operations
April 9
My Liberation Notes
Our Blues
April 10
House of 1,000 Corpses
April 11
Aileen Wuornos: American Boogeywoman
April 12
The Creature Cases
Hard Cell
The Rhythm Section
April 13
Almost Happy: Season 2
Our Great National Parks
Smother-in-Law
Today We Fix the World
The Ultimatum: Marry or Move On
April 14
Ultraman: Season 2
April 15
Anatomy of a Scandal
Choose or Die
Heirs to the Land
Mai
One Piece Film Z
April 16
LEGO Friends: Girls on a Mission: Seasons 1-4
Man of God
April 17
Richie Rich
Selena
April 19
Battle Kitty
Pacific Rim: The Black: Season 2
White Hot: The Rise & Fall of Abercrombie & Fitch
April 20
The Marked Heart
Russian Doll: Season 2
The Turning Point
Yakamoz S-245
April 21
All About Gila
He's Expecting
April 22
Along for the Ride
Heartstopper
The Secret Life of Pets
Selling Sunset: Season 5
The 7 Lives of Lea
April 26
American Gangster
David Spade: Nothing Personal
April 27
Bullsh*t The Game Show
The Mystery of Marilyn Monroe: The Unheard Tapes
Silverton Siege
April 28
Bubble
Samurai Rabbit: The Usagi Chronicles
April 29
Grace and Frankie: Season 7 – The Final Episodes
Honeymoon with My Mother
Ozark: Season 4, Part 2
Rumspringa
LAST CALL
Leaving April 1
Anchorman 2: The Legend Continues
Anchorman: The Legend of Ron Burgundy
Leaving April 5
Despicable Me
Despicable Me 2
Minions
Leaving April 30
The Bourne Identity
The Bourne Legacy
The Bourne Supremacy
The Bourne Ultimatum
---
---
---
Similar Articles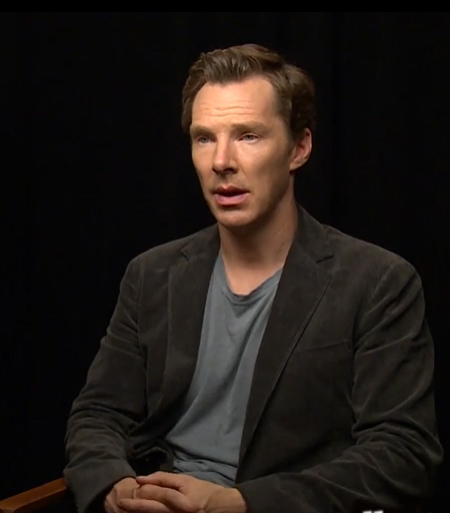 May 31, 2023 | 6 Comments
A knife-wielding man broke through the gates of Benedict Cumberbatch's house, screaming threats as he tore the intercom off the front after spitting on it.
---

June 19, 2022 | Leave a Comment
Despite the release of the new Disney/Pixar movie Lightyear, last weekend's champ, Jurassic World Dominion, continued its reign at the top of the weekend box office.
---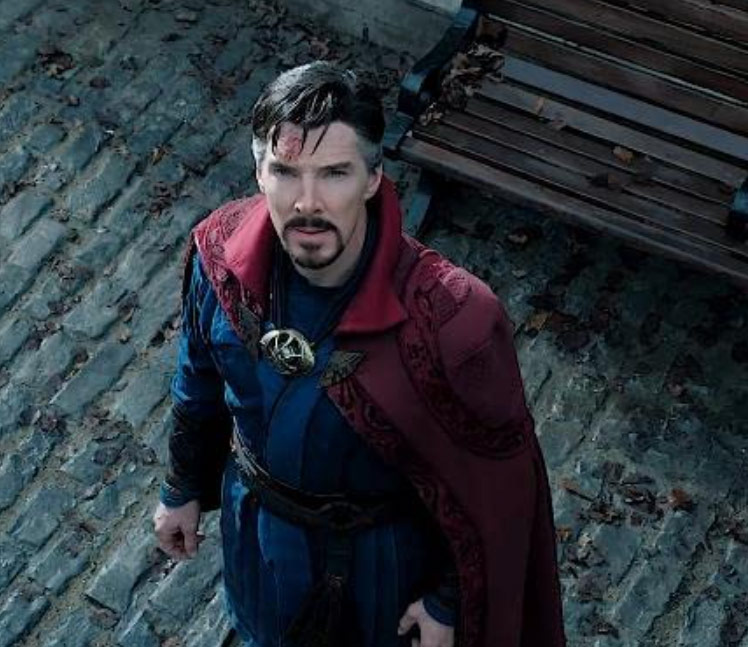 May 5, 2022 | Leave a Comment
Check out the movies opening this weekend, including the highly-anticipated Doctor Strange in the Multiverse of Madness, starring Benedict Cumberbatch and Elizabeth Olsen.
---