What's new on Netflix Canada in February 2022 – Full List!
By Alexandra Heilbron on January 24, 2022 | 1 Comment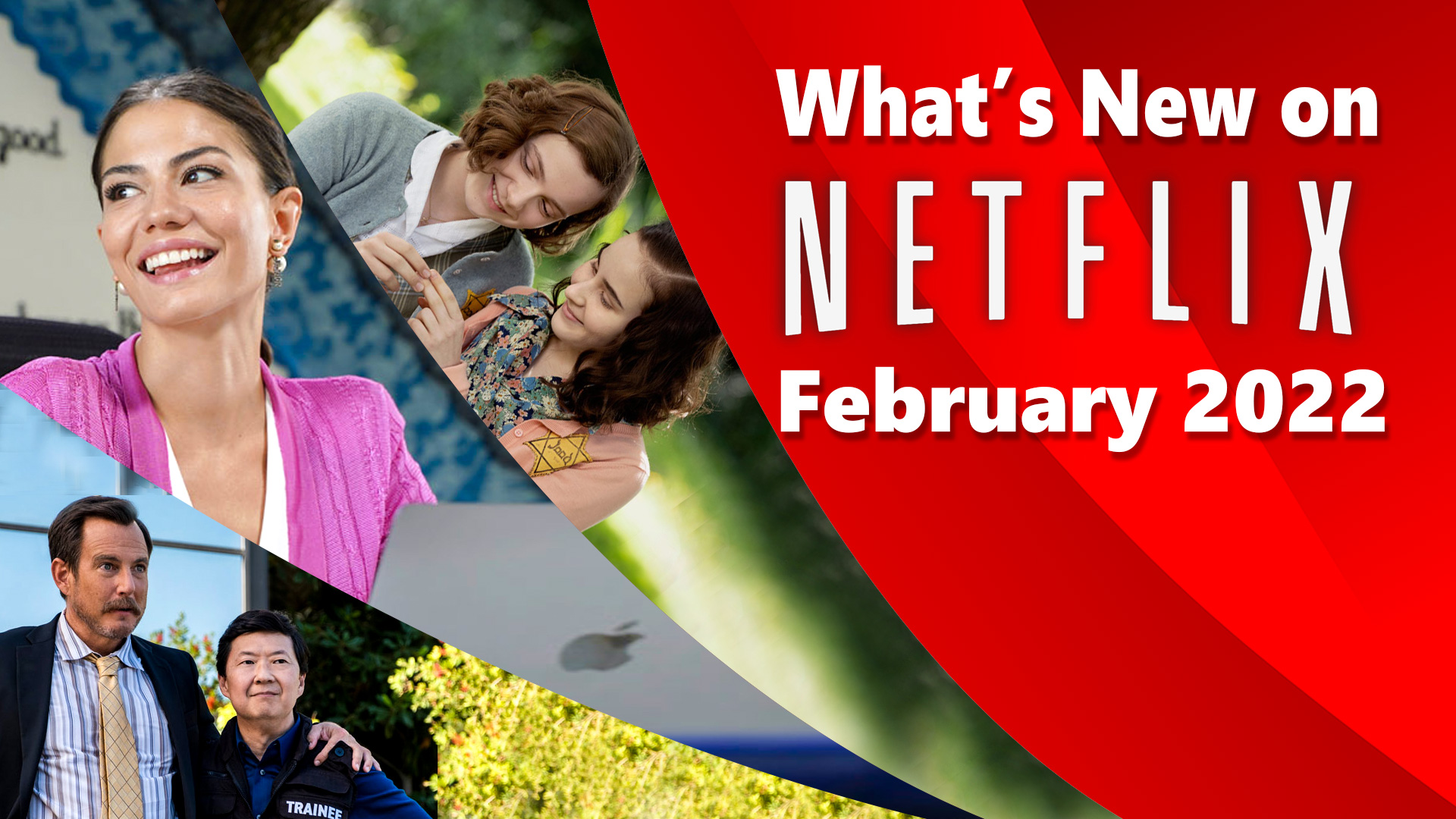 Sweet Magnolia fans will be thrilled to hear that a new season is finally here, after a delay due to the pandemic. For true crime fans, check out The Tinder Swindler and the second season of Catching Killers, plus Will Arnett stars as a homicide detective in a unique series for murder mystery fans titled Murderville, guest-starring a different celebrity partner each episode. ~Alexandra Heilbron
RETURNING SERIES
Raising Dion: Season 2 – February 1
Nicole (Alisha Wainwright) continues to raise her young son, Dion (Ja'Siah Young), who still has much to learn about his superpowers. But with Dion growing stronger, danger may be closer than they think.
Dark Desire: Season 2 – February 2
As Alma (Maite Perroni) tries to rebuild her life, a reunion with Darío (Alejandro Speitzer) rekindles their doomed affair and brings his more sinister side to the surface.
Sweet Magnolias: Season 2 – February 4
Best friends since high school, Maddie (JoAnna Garcia Swisher), Brooke (Dana Sue Sullivan) and Helen (Heather Headley), work their way through new relationships, old wounds and town politics as the sweet parts of life blend with the salty and the sour in their small South Carolina town.
Disenchantment: Part 4 – February 9
The misadventures of hard-hitting, hard-drinking Queen Bean (Abbi Jacobson), her feisty elf companion Elfo (Nat Faxon) and her personal demon Luci (Eric André) return and deepen in Part IV of Matt Groening's comedy fantasy series.
Toy Boy: Season 2 – February 11
As Hugo (Jesús Mosquera) investigates the bombing, he and his friends deal with a new pair of adversaries and a fresh set of challenges at work.
Swap Shop: Season 2 – February 16
One person's junk is another person's profit. Seasoned collectors venture out across Tennessee in search of bargains they can sell for big money.
Young Wallander: Killer's Shadow – February 17
Police officer Kurt Wallander (Adam Pålsson) investigates a mysterious, grisly death that seems connected to an incendiary national news story that was one of Frida Rask's (Leanne Best) first cases in Malmö.
Space Force: Season 2 – February 18
Under a new administration, General Naird (Steve Carell) and his dysfunctional but endearing crew have four months to prove that Space Force is worth keeping around.
Vikings: Valhalla – February 25
In this sequel to Vikings, 100 years have passed and a new generation of legendary heroes arises to forge its own destiny — and make history.
FOR KIDS
Gabby's Dollhouse: Season 4 – February 1
New lessons, new surprises, same adorable kitties — including Floyd! Gabby leads the way with Pandy, CatRat, Cakey, Baby Box and other beloved pals.
Kid Cosmic: Season 3 – February 3
Kid's superhero dreams come true as the Local Heroes become Earth's greatest champions. But is something amiss with this ridiculously awesome adventure?
Ridley Jones: Season 3 – February 15
Outer space adventures, treasure hunting and new friends keep curious Ridley (Iara Nemirovsky) and crew busy as they protect the museum from magical mishaps — and Mr. Peabody.
The Cuphead Show! – February 18
Follow the misadventures of the impulsive Cuphead and his easily swayed brother Mugman in this animated series based on the hit video game.
Rabbids Invasion Special: Mission to Mars – February 18
An unlikely team of Rabbids are on the mission of a lifetime to Mars. It's up to them to come together and stop the galaxy's newest threat.
DOCUMENTARIES
The Tinder Swindler – February 2
Posing as a wealthy, jet-setting diamond mogul, Shimon Hayut wooed women online, then conned them out of millions of dollars. Now some of his victims plan to get payback.
Catching Killers: Season 2 – February 9
The detectives who captured the BTK Killer and other notoriously brutal murderers reveal the harrowing, chilling details and burdens behind their investigations.
jeen-yuhs: A Kanye Trilogy – February 16
The lives of an emerging superstar and a filmmaker intertwine in this intimate three-part documentary series charting rapper Kanye West's career as he builds his way from singer to businessman. New episodes weekly.
Downfall: The Case Against Boeing – February 18
Investigators reveal how Boeing's alleged priority of profit over safety could have contributed to two catastrophic crashes within months of each other in this documentary film.
RACE: Bubba Wallace – February 22
Both the personal and professional tracks of race car driver Bubba Wallace's life are chronicled in this new docuseries. With exclusive access to Wallace during the 2021 NASCAR Cup Series season, the six-episode series traces his rise to the elite ranks of NASCAR as the only full-time Black driver and the turbulent aftermath that followed his decision to speak out about racial injustice.
BASED ON TRUE LIFE
My Best Friend Anne Frank – February 1
A dramatic retelling based on the real-life friendship between Anne Frank and Hannah Goslar, from Nazi-occupied Amsterdam to their harrowing reunion in the Bergen-Belsen concentration camp.
Inventing Anna – February 11
Audacious entrepreneur or con artist? A journalist digs into how Anna Delvey (Julia Garner) convinced New York's elite she was a German heiress. This new series is based on a true story.
Click here for our photo gallery of original shows coming in February!
February 1
47 Ronin
American Reunion
Ask Me Anything
Brian Banks
Employee of the Month
Erin Brockovich
Final Destination 3
From Prada to Nada
Gabby's Dollhouse: Season 4
Happy Gilmore
The Huntsman: Winter's War
Johnny English Reborn
Kicking & Screaming
Killer Elite
Letters to Juliet
Limitless
My Best Friend Anne Frank
Raising Dion: Season 2
Red Dragon
The Scorpion King
Transporter 3
Tyler Perry's The Single Moms Club
United 93
Welcome Home Roscoe Jenkins
February 2
Dark Desire: Season 2
MeatEater: Season 10, Part 2
The Tinder Swindler
February 3
Finding Ola
Kid Cosmic: Season 3
Murderville
February 4
Looop Lapeta
Sweet Magnolias: Season 2
Through My Window
February 6
Sword Art Online Alicization War of Underworld
February 7
Finding You
February 8
Child of Kamiari Month
Love is Blind Japan
Ms. Pat: Y'all Wanna Hear Something Crazy?
February 9
Catching Killers: Season 2
Disenchantment: Part 4
Ideias à Venda
Only Jokes Allowed
The Privilege
February 10
47 Meters Down: Uncaged
The Clovehitch Killer
The Farewell
Into the Wind
Until Life Do Us Part
February 11
Anne+: The Film
Bigbug
Inventing Anna
Love and Leashes
Love Tactics
Tall Girl 2
Toy Boy: Season 2
February 12
Forecasting Love and Weather
Twenty Five Twenty One
February 13
A Cinderella Story
Focus
Love & Basketball
Tammy
February 14
Devotion, a Story of Love and Desire
Fishbowl Wives
February 15
Ridley Jones: Season 3
February 16
jeen-yuhs: A Kanye Trilogy
Secrets of Summer
Swap Shop: Season 2
February 17
Erax
Fistful of Vengeance
Forgive Us Our Trespasses
Heart Shot
Mo Gilligan: There's Mo to Life
Young Wallander: Killer's Shadow
February 18
The Cuphead Show!
Downfall: The Case Against Boeing
Rabbids Invasion Special: Mission to Mars
Space Force: Season 2
Texas Chainsaw Massacre
February 20
Don't Kill Me
February 22
Cat Burglar
The Misfits
RACE: Bubba Wallace
February 23
UFO
February 24
Karma's World Music Videos
February 25
Back to 15
Merlí. Sapere Aude
Restless
Scoob
Tyler Perry's A Madea Homecoming
Vicky and Her Mystery
Vikings: Valhalla
February 26
Bombshell
February 28
My Wonderful Life
LAST CALL
February 1
Bad Grandpa .5
Jackass 3
Jackass 3.5: The Unrated Movie
Jackass Presents: Bad Grandpa
Star Trek
Star Trek Into Darkness
February 28
Jurassic Park
The Lost World: Jurassic Park
Jurassic Park III
Jurassic World
---
---
---
---
Similar Articles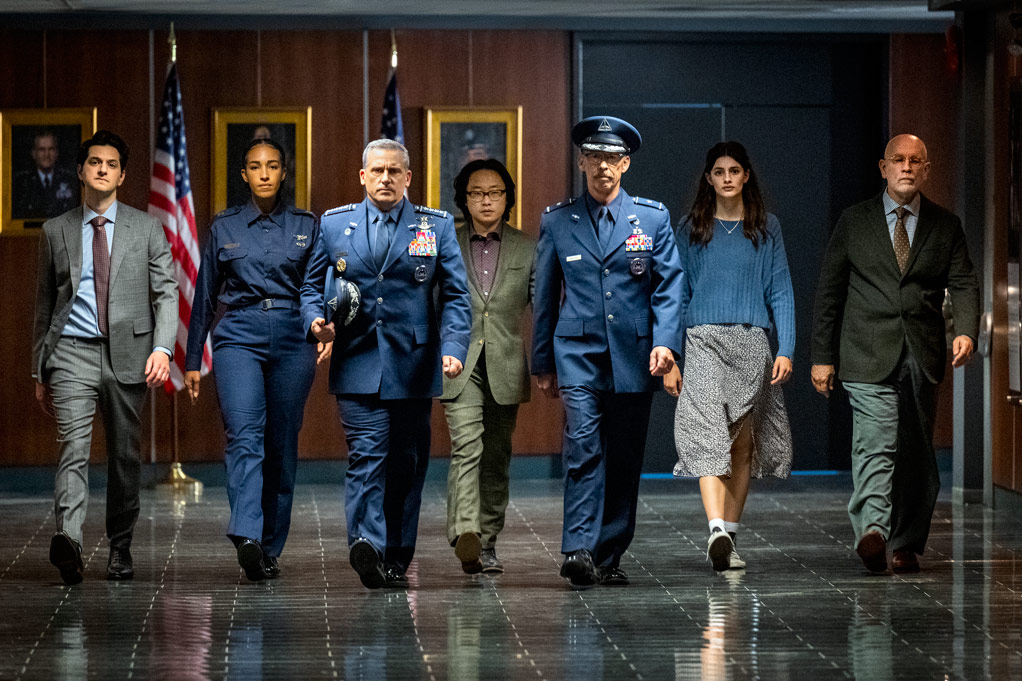 February 14, 2022 | Leave a Comment
Find out what to watch at home this week, including S4 of The Marvelous Mrs. Maisel, LOL: Last One Laughing Canada, jeen-yuhs: A Kanye Trilogy Act 1 & Big Nate!
---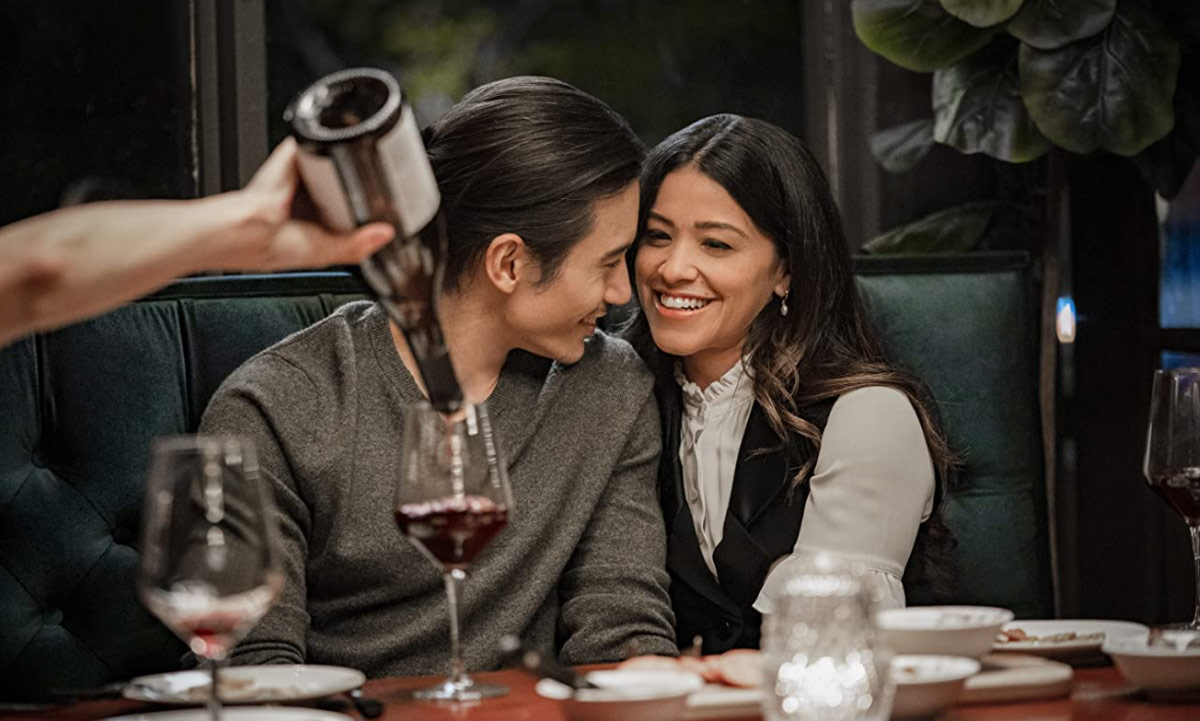 February 7, 2022 | Leave a Comment
Find out what's new to watch at home this week, including Disney's Encanto, King Richard starring Will Smith and Resident Evil: Welcome to Raccoon City.
---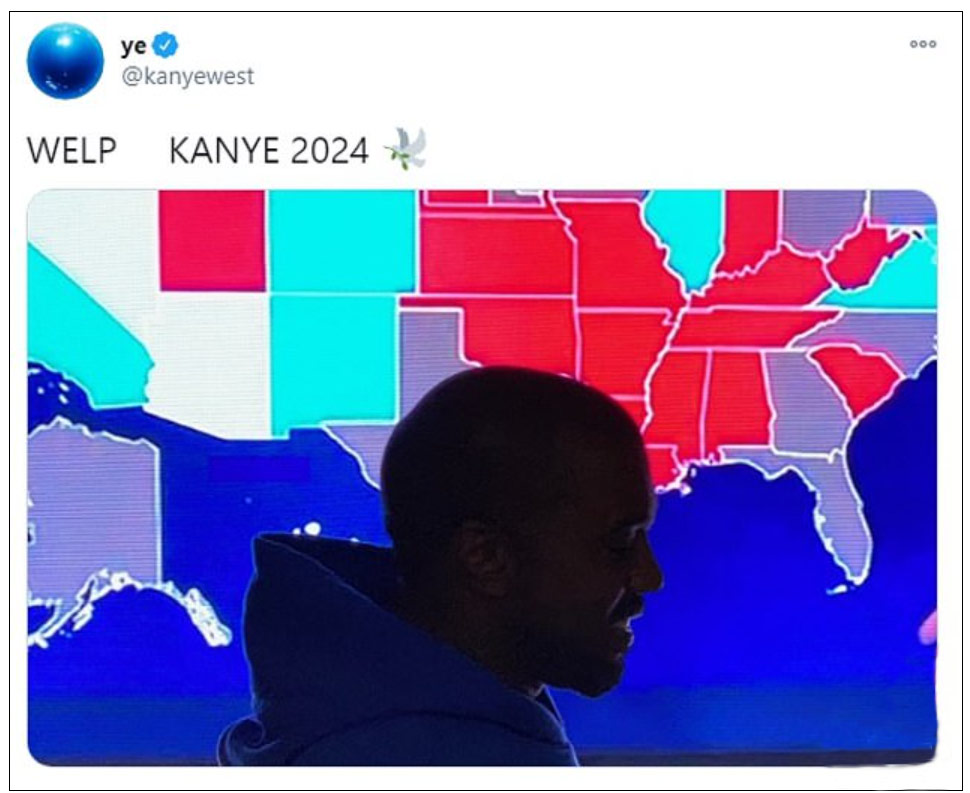 November 4, 2020 | 15 Comments
Looks like Kayne West admitted defeat at his run for presidency, but has set his sights on a 2024 presidential bid. Read all about his Election Day antics!
---