What's New on Netflix Canada in June 2023 and what's leaving
By Alexandra Heilbron on May 30, 2023 | Leave a Comment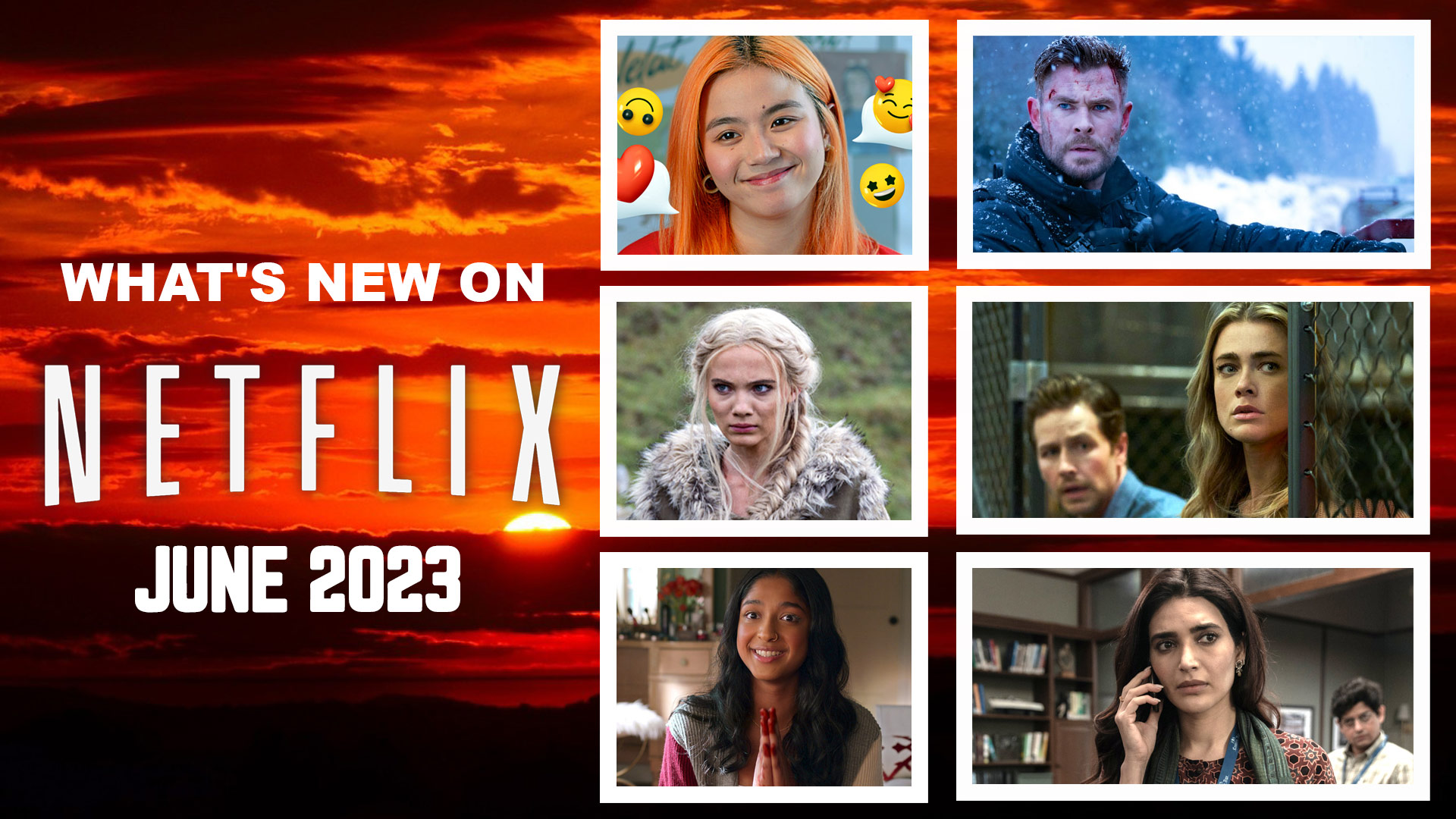 Netflix has plenty of new entertainment for subscribers in June 2023, including new episodes of the fantasy action series The Witcher starring Henry Cavill, a documentary series about Arnold Schwarzenegger, the sequel film Extraction 2 starring Chris Hemsworth, the fourth season of the popular high school series Never Have I Ever and the new comedy special Amy Schumer: Emergency Contact. Check out all the new programming below, as well as what's leaving. ~Alexandra Heilbron
New and Returning Series
Never Have I Ever: Season 4 – June 8
Senior year has finally arrived. Between college conundrums, identity crises and crushes that won't fade, are Devi and the gang ready to face the future?
The Witcher: Season 3 Volume 1 – June 29
As monarchs, mages, and beasts of the Continent compete to capture Ciri of Cintra (Freya Allan), Geralt of Rivia (Henry Cavill) takes her into hiding, determined to protect his newly-reunited family against those who threaten to destroy it.
New Films
Extraction 2 – June 16
Back from the brink of death, highly skilled commando Tyler Rake (Chris Hemsworth) takes on another dangerous mission: rescuing the battered family of a ruthless Georgian gangster from the prison where they are being held.
The Perfect Find – June 23
After a high-profile firing, Jenna's (Gabrielle Union) fashion career comeback hits a snag when she falls for a charming, much younger coworker — who happens to be her boss's son. As sparks fly, Jenna must decide if she'll risk it all on a secret romance.
Documentaries
Arnold – June 7
This three-part documentary series chronicles Arnold Schwarzenegger's journey from the countryside of Austria to the highest echelons of the American dream. In a series of candid interviews Schwarzenegger, his friends, foes, co-stars and observers cover everything from his days pumping iron to his triumphs in Hollywood, his time governing the state of California and both the joys and turbulence of his family life in a tale that matches his larger-than-life persona.
Tour de France: Unchained – June 8
Through tears and triumph, this series follows several cycling teams as they compete in the 2022 installment of the world's most grueling bike race.
The Playing Card Killer – June 9
A playing card left at a murder scene connects a string of killings in this docuseries tracking a notorious serial killer who terrorized Spain in 2003.
Take Care of Maya – June 19
When nine-year-old Maya Kowalski was admitted to Johns Hopkins All Children's Hospital in 2016, nothing could have prepared her or her family for what they were about to go through. As the medical team tried to understand her rare illness, they began to question the basic truths that bound the Kowalskis together. Suddenly, Maya was in state custody – despite two parents who were desperate to bring their daughter home. The story of the Kowalski family – as told in their own words – will change the way you look at children's healthcare forever.
Break Point: Part 2 – June 21
The most promising players in tennis see dreams realized and hopes dashed as the second half of the 2022 season takes them from Wimbledon to the US Open.
Catching Killers: Season 3 – June 23
Real-life investigators recount stories of cold-blooded killers, the desperate efforts to stop them and the brave people who brought them to justice.
King of Clones – June 23
From groundbreaking human cloning research to a scandalous downfall, this documentary tells the captivating story of Korea's most notorious scientist.
For Kids
LEGO Ninjago: Dragons Rising – June 1
Two teenagers from different worlds use their newly discovered Ninja powers to defend dragons from villains who want to use their life-force for evil
My Little Pony: Make Your Mark: Chapter 4 – June 6
The evil Opaline is on a mission to steal the ponies' Cutie Marks and become the most powerful Alicorn — unless the Mane 5 can stop her in time!
Not Quite Narwhal – June 19
Curious little Kelp's been living his whole life as a narwhal… until he finds out he's actually a unicorn. Now he's got two worlds to explore!
June 1
A Beautiful Life
Astérix & Obélix: The Middle Kingdom
Cooties
The Days
Dumb and Dumberer: When Harry Met Lloyd
Enough
Fear
First Knight
Girls5eva: Season 2
Girls5eva: Season 2
The Italian Job
LEGO Ninjago: Dragons Rising
Mean Girls
Miss Congeniality
Mr. Peabody & Sherman
Muster Dogs
Nanny McPhee
Nanny McPhee and the Big Bang
Ride Along
Savages
Starsky & Hutch
The Substitute
June 2
Manifest: Season 4 Part 2
Missed Connections
Rich in Love 2
Scoop
Valeria: Season 3
June 3
The Campaign
June 4
Boss Level
June 5
Barracuda Queens
November
June 6
My Little Pony: Make Your Mark: Chapter 4
June 7
Arnold
Love Is Blind: Brazil: Season 3
June 8
Never Have I Ever: Season 4
Tour de France: Unchained
June 9
A Lot Like Love
Bloodhounds
Human Resources: Season 2
The Playing Card Killer
Tex Mex Motors
This World Can't Tear Me Down
The Wonder Weeks
You Do You
June 10
Dune (2021)
The Girl Next Door
June 11
Baby Driver
June 13
Amy Schumer: Emergency Contact
June 14
Blindness
Our Planet II
The Surrogacy
June 15
Dirty Grandpa
L.A. Confidential
Life or Something Like It
June 16
Black Clover: Sword of the Wizard King
Extraction 2
June 17
King the Land
See You in My 19th Life
June 19
Animal Kingdom: Season 6
Not Quite Narwhal
Take Care of Maya
June 20
85 South: Ghetto Legends
June 21
Break Point: Part 2
June 22
Devil's Advocate
Glamorous
Jay and Silent Bob Strike Back
Let's Get Divorced
Skull Island
Sleeping Dog
June 23
Catching Killers: Season 3
iNumber Number: Jozi Gold
King of Clones
Make Me Believe
The Perfect Find
Through My Window: Across the Sea
June 24
King Richard
June 25
Titans: Season 4
June 28
Eldorado: Everything the Nazis Hate
Muscles & Mayhem: An Unauthorized Story of American Gladiators
Run Rabbit Run
June 29
Ōoku: The Inner Chambers
The Witcher: Season 3 Volume 1
June 30
Alone: Season 9
Is It Cake, Too?!
Nimona
Tayo The Little Bus: Season 5
Last Call
Leaving June 14
Blindspot: Seasons 1-5
Leaving June 18
Booksmart
Leaving June 28
Midsommar
Leaving June 30
Lethal Weapon: Seasons 1-3
The Bourne Legacy
The Bourne Supremacy
The Bourne Ultimatum
---
---
---
Similar Articles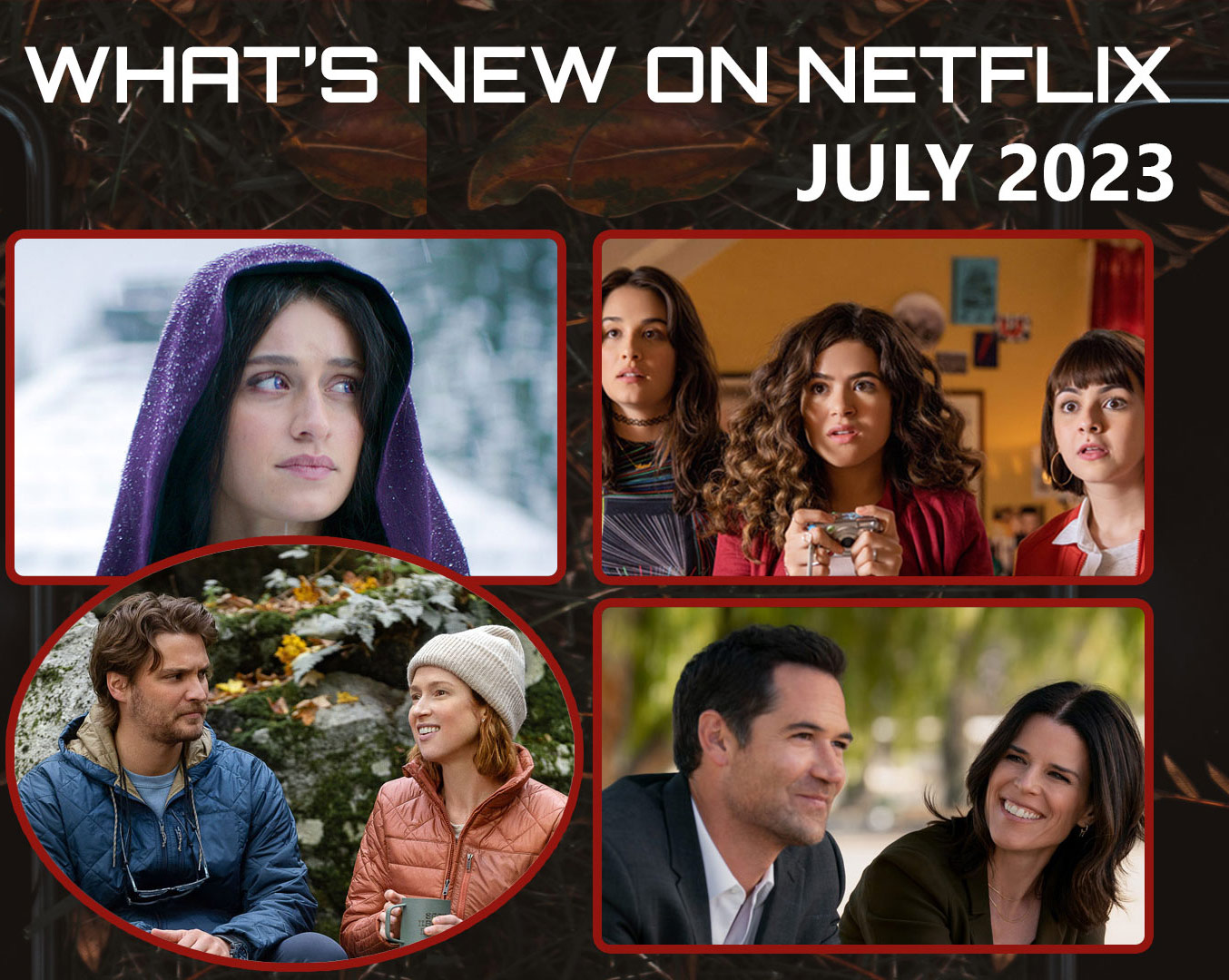 June 29, 2023 | Leave a Comment
There's so much to watch this July on Netflix! Check out all the new movies, documentaries, and new and returning TV series, as well as what's leaving.
---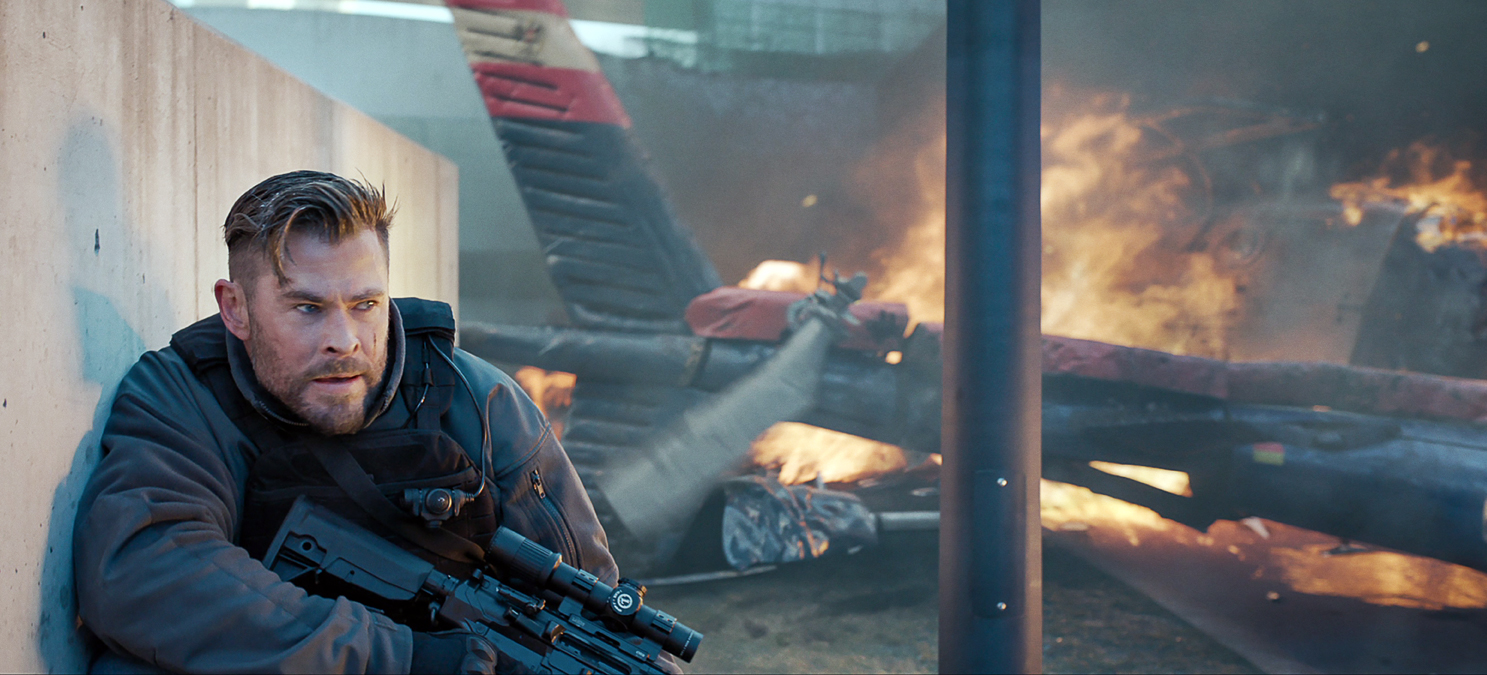 June 12, 2023 | Leave a Comment
Find out what's new this week on Netflix, Disney+, Prime Video, Crave, Apple TV+, Paramount+, BritBox and more, including new Blu-ray and DVD releases.
---
April 28, 2023 | Leave a Comment
Check out all the new and original programming on Netflix this May, including a movie starring Jennifer Lopez, and a new series starring Arnold Schwarzenegger.
---