What's new on Netflix Canada January 2023 & what's leaving
By Alexandra Heilbron on December 23, 2022 | Leave a Comment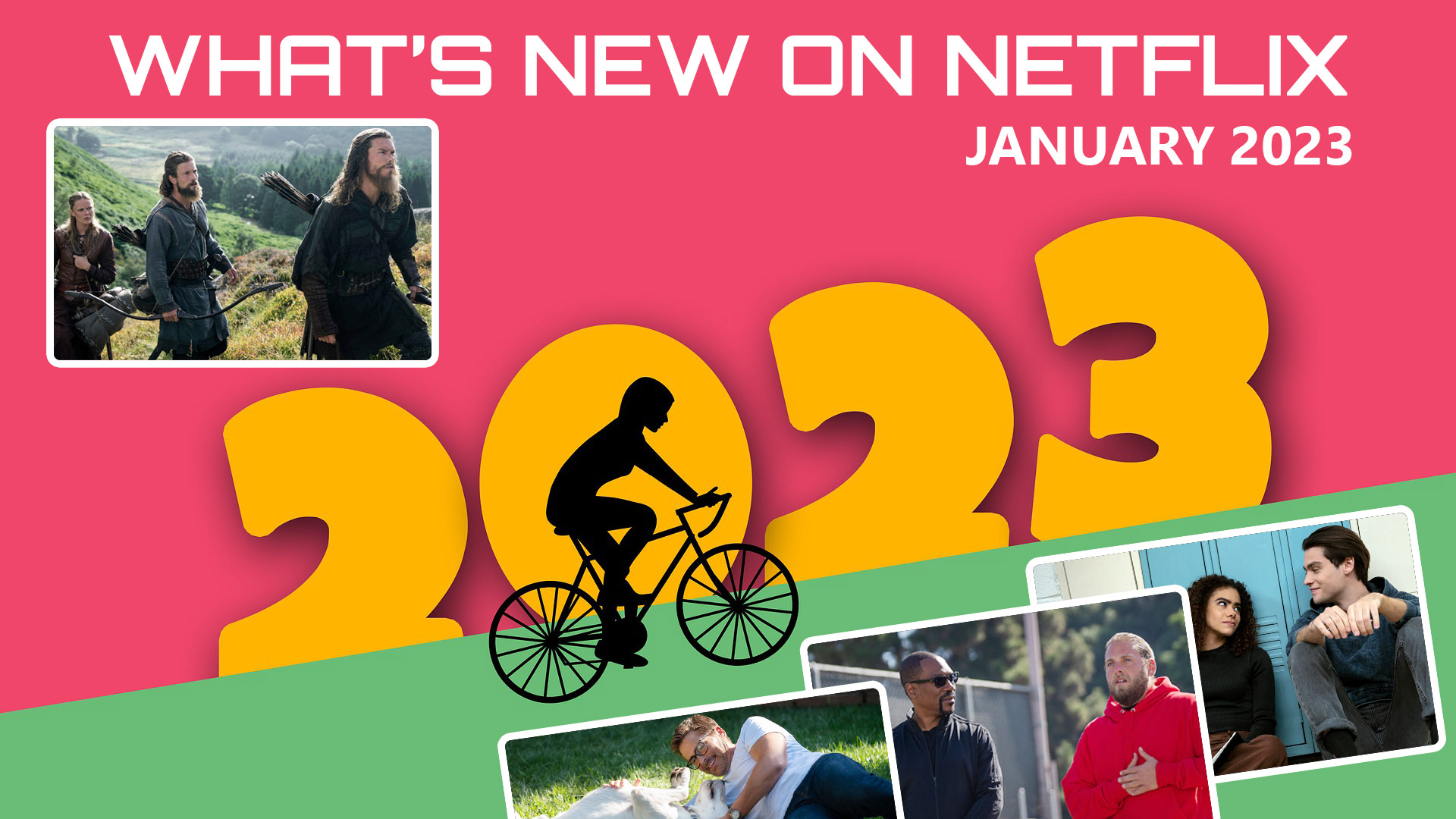 It's almost 2023 and Netflix has so much to offer in the New Year. Discover all the amazing content, including a brand new season of the popular series Ginny & Georgia, and films starring Rob Lowe, Christian Bale and Eddie Murphy. Check them all out below and click here to scroll through our photo gallery to see the best of the original programming in January. ~Alexandra Heilbron
New and Returning Series
Ginny & Georgia: Season 2 – January 5
New relationships and challenges await Georgia (Brianne Howey) and Ginny (Antonia Gentry) as they navigate life in Wellsbury — until secrets from the past threaten everything.
Vikings: Valhalla: Season 2 – January 12
Enemies — old and new — await Freydis (Frida Gustavsson), Leif (Sam Corlett) and Harald (Leo Suter) as they scatter to the far corners of the globe in pursuit of power and new worlds to conquer.
That '90s Show – January 19
It's 1995 and Leia Forman (Callie Haverda), daughter of Eric and Donna, is visiting her grandparents for the summer, where she bonds with a new generation of Point Place kids under the watchful eye of Kitty (Debra Jo Rupp) and the stern glare of Red (Kurtwood Smith).
Lockwood & Co. – January 27
A trio of teen ghost-hunters — two gifted boys (Ali Hadji-Heshmati, Cameron Chapman) and a girl (Ruby Stokes) with rare psychic abilities — run a tiny agency investigating deadly spirits haunting London.
Cunk on Earth – January 31
Philomena Cunk (Diane Morgan) is here to show how far humanity has come — or not — in this witty mockumentary tracing the history of civilization.
New Films
The Pale Blue Eye – January 6
West Point, 1830. A veteran detective (Christian Bale) is hired to discreetly investigate the gruesome murder of a cadet. Stymied by the cadets' code of silence, he enlists one of their own to help unravel the case — a young man the world would come to know as Edgar Allan Poe (Harry Melling).
Dog Gone – January 13
After a young man (Johnny Berchtold) and his beloved dog are separated on the Appalachian Trail, he and his father (Rob Lowe) must begin a desperate search to find him before it's too late. Based on the book by Pauls Toutonghi.
You People – January 27
A new couple (Jonah Hill, Lauren London) and their families find themselves examining modern love and family dynamics amidst clashing cultures, societal expectations and generational differences in this R-rated comedy film that also stars Eddie Murphy and David Duchovny.
Documentaries
MADOFF: The Monster of Wall Street – January 4
A four part edge-of your seat financial thriller that reveals the truth behind Bernie Madoff's infamous multibillion-dollar global Ponzi scheme and the ways in which a willfully blind financial system allowed it to flourish for decades.
Mumbai Mafia: Police vs The Underworld – January 6
In 1990s Mumbai, a crime boss and his network wield unchecked power over the city — until the rise of "encounter cops," who brazenly kill their targets.
The Hatchet Wielding Hitchhiker – January 10
This shocking documentary chronicles a happy-go-lucky nomad's ascent to viral stardom and the steep downward spiral that resulted in his imprisonment.
Break Point – January 13
A diverse group of tennis players are followed on and off the court as they compete in gruelling slams with hopes of winning a final and even bigger dreams of becoming world number one. As some of the greatest players tennis has ever seen reach the twilight of their careers, there is room for a new generation of players to claim the spotlight.
Suzan & Freek – January 13
After going viral from posting covers on social media, a passionate music duo and couple navigate remarkable success and accompanying fame.
Pamela, a love story – January 31
An intimate and humanizing portrait of one of the world's most famous blonde bombshells, this documentary follows the trajectory of Pamela Anderson's life and career from small town girl to international sex symbol, actress, activist and doting mother.
For Kids
Kung Fu Panda: The Dragon Knight: Season 2 – January 12
To find the legendary Tianshang weapons, big-hearted Po and the Dragon Knights journey across the world. But will they beat evil to the punch?
Daniel Spellbound: Season 2 – January 26
Daniel teams up with a legendary tracker to help him reverse a demonic curse and restart an age of magic that has mysterious ties to Daniel's family.
Princess Power – January 30
Adventure-loving princesses from four different Fruitdoms jump into action to help their fellow fruitizens and make their worlds a better place.
January 1
13 Going on 30
Hyena Road
The Interview
Kaleidoscope
Lady Voyeur
Made of Honor
Old Enough!: Season 2
Paranormal Activity: Next of Kin
The Royals: Seasons 1-4
Soul Surfer
The Way of the Househusband: Season 2
January 4
How I Became a Gangster
The Kings of the World
The Lying Life of Adults
MADOFF: The Monster of Wall Street
This Is Us: Season 6
January 5
Copenhagen Cowboy
Cowboys
Ginny & Georgia: Season 2
Mars One
Woman of the Dead
January 6
Mumbai Mafia: Police vs The Underworld
The Pale Blue Eye
Pressure Cooker
The Ultimatum: France Season 1 Part 2
The Walking Dead: Season 11
January 7
Sound of Metal
January 10
Andrew Santino: Cheeseburger
The Hatchet Wielding Hitchhiker
The Phantom of the Open
January 11
A Quiet Place Part II
Noise
Sexify: Season 2
January 12
Kung Fu Panda: The Dragon Knight: Season 2
The Makanai: Cooking for the Maiko House
Vikings: Valhalla: Season 2
January 13
Break Point
Dog Gone
Sky Rojo: Season 3
Suzan & Freek
Trial by Fire
January 15
Shiva Baby
January 17
The Devil to Pay
Snake Eyes: G.I. Joe Origins
January 19
Junji Ito Maniac: Japanese Tales of the Macabre
Khallat+
That '90s Show
Women at War
January 20
Bake Squad: Season 2
Bling Empire: New York
Fauda: Season 4
Mission Majnu
Represent
Şahmaran
Shanty Town
January 23
Narvik
January 24
Little Angel: Volume 2
January 25
Against the Ropes
January 26
Daniel Spellbound: Season 2
Record of Ragnarok: Season 2 Episodes 1-10
January 27
Kings of Jo'Burg: Season 2
Lockwood & Co.
The Snow Girl
You People
January 30
Princess Power
January 31
Cunk On Earth
Pamela, a love story
The Social Network
Last Call
Leaving January 4
L.A.'s Finest: Seasons 1-2
Leaving January 26
Z Nation: Seasons 1-5
Leaving January 31
Good Burger
---
---
---
Similar Articles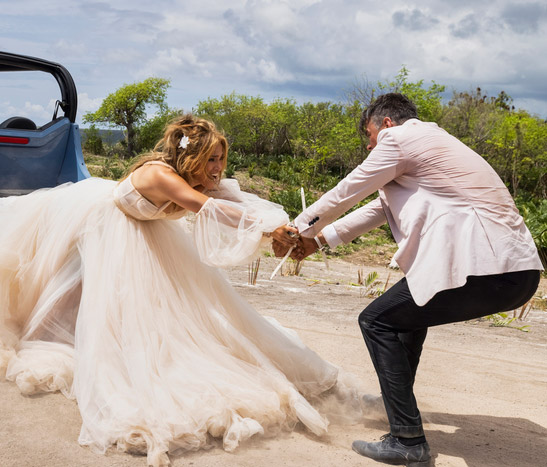 January 23, 2023 | Leave a Comment
Discover what's new this week on Prime Video, Disney+, Netflix, CBC Gem, Paramount+ and more, as well as what's releasing on DVD, Blu-ray, Digital and VOD.
---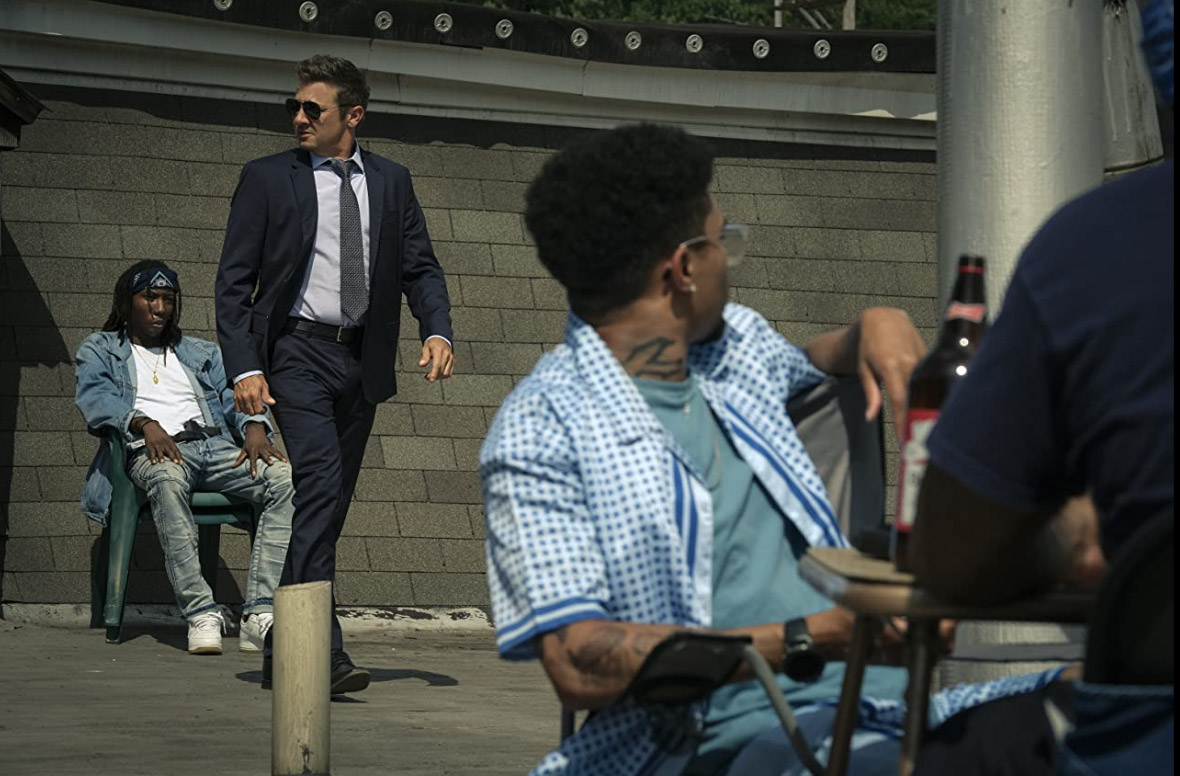 January 9, 2023 | Leave a Comment
Check what's new this week on Prime Video, Disney+, Netflix, BritBox, Paramount+ and more, as well as what's releasing on DVD, Blu-ray, Digital and VOD.
---