What's New on Netflix Canada – July 2018
By Marriska Fernandes on June 28, 2018 | Leave a Comment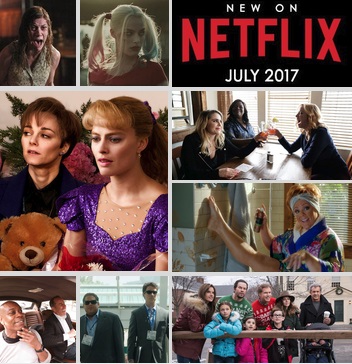 Just because it's summer, it doesn't mean there are any less options when it comes to Netflix binging. In fact, Netflix has an even wider selection of entertaining original films and series that will be streaming this month.
Originals
In Good Girls (July 3), three suburban moms (Christina Hendricks, Retta and Mae Whitman) who are best friends can't make ends meet so they decide to pull off a grocery store heist. Yup, not-so-good girls after all. However, when a manager spots one of them, things start to get interesting.
The Litchfield ladies are back in season six of Orange is the New Black (July 27). You know you love the drama and humor so fix yourself a margarita and get your fix of this orange jumpsuit sesh.
Comedians in Cars Getting Coffee: New 2018: Freshly Brewed is another Netflix original that's up for binge-watching. In a new set of episodes for 2018, Jerry Seinfeld takes rides with 12 comedy heavyweights, including Jerry Lewis, Ellen DeGeneres and Dave Chappelle.
All a father (Josh Brolin) wants to do is bond with his son on a trip. And to kill a deer. And to get it all on video. Is that too much to ask? Well, you'll find out in the original film The Legacy of a Whitetail Deer Hunter (July 6).
Again, it's all about the dads. Two college grads ask the question: whose dad would win in a fight? We'll find out in the original film Father of the Year (July 20).
In Extinction (July 27), a family man (Michael Peña) has to face his worst fears when an extraterrestrial force begins exterminating Earth's inhabitants. If sci-fi is your buddy, you'll like to watch this one.

Comedy
Don't we all love comedies? It's a big family reunion when Dusty (Mark Wahlberg), his dad Kurt (Mel Gibson), Brad (Will Ferrell) and his dad Don (John Lithgow) spend Christmas together as one big family in Daddy's Home 2 (July 27).
Melissa McCarthy brings her comedic skills to the table in The Boss (July 1). She stars as Michelle Darnell, the wealthiest woman in America with an ego to match, and she decides to start her own girls' group called Darnell's Darlings, in which she teaches the girls aggressive business skills and makes a mint by having them sell brownies.
War Dogs (July 8) sees Jonah Hill and Miles Teller join forces as gunrunners who find themselves in hot water with the United States government.
Remember Hitch? Alex "Hitch" Hitchens (Will Smith) comes in as a tactical adviser who specializes in first impressions and teaches a guy (Kevin James) how to get the girl. Do you like this classic?

All for Screams
For the horror geeks, there's a classic film coming to haunt you in The Exorcism of Emily Rose (July 1), which follows the demonic possession of a 19-year-old college freshman. Yes, yes and yes.
Another horror on the lighter side is Mom and Dad (July 20). When a mass hysteria of unknown origins causes parents to turn violently on their own kids, Carly and her little brother Josh must try to survive a wild 24 hours.
Noteworthy Titles
The Oscar-nominated film I, Tonya (July 6) follows American figure skating champion Tonya Harding (Margot Robbie) and the vicious attack on her competitor, Nancy Kerrigan. Allison Janney won an Oscar for Best Supporting Actress, while Margot Robbie earned an Oscar nomination for Best Actress.

A Beautiful Mind is based on a true story and was nominated for eight Academy Awards, winning four: Best Picture, Best Actress in a Supporting Role, Best Director and Best Screenplay. It follows eccentric mathematician John Forbes Nash Jr. (Russell Crowe), who was a pioneer in the field of game theory. Once diagnosed with schizophrenia, he had to fight his way to victory. This is definitely one to watch again.
Suicide Squad (July 15) brings a team of supervillains together to have them fight against possible threats to the country. Deadshot (Will Smith), Harley Quinn (Margot Robbie), The Joker (Jared Leto), Captain Boomerang (Jai Courtney) and Enchantress (Cara Delevingne) star in this action adventure.
Click here for our photo gallery featuring original programming on Netflix in July.
Happy streaming! ~Marriska Fernandes
Here's a list of everything to come this July. Also check what's leaving this month.
July 1
A River Runs Through It
Barbie Dolphin Magic
Counterfeiting in Suburbia
District 9
Dogtown and Z-Boys
Hitch
Hot Fuzz
Jawbreaker
Kung Fu Panda 3
Now You See Me 2
Paul Blart: Mall Cop
Return to the Blue Lagoon
Swiss Army Man
The Boss
The Exorcism of Emily Rose
Within
July 2
Dance Academy: The Comeback
July 3
The Comedy Lineup – Netflix Original
Good Girls – Netflix Original
July 4
A Beautiful Mind
American Graffiti
Brewster's Millions
Charlie St. Cloud
Curious George
Mercury Rising
The Dream Team
The Family Man
July 5
Hyori's Bed & Breakfast: Season 2
July 6
Comedians in Cars Getting Coffee: New 2018: Freshly Brewed – Netflix Original
First Team: Juventus: Part B – Netflix Original
The Fosters: Season 5
Free Rein: Season 2 – Netflix Original
Inside the World's Toughest Prisons: Season 2 – Netflix Original
I, Tonya
Sacred Games – Netflix Original
Samantha! – Netflix Original
Somebody Feed Phil: The Second Course – Netflix Original
The Legacy of a Whitetail Deer Hunter – Netflix Film
The Skin of The Wolf – Netflix Film
White Fang – Netflix Film
July 8
War Dogs
July 9
Lockup: Extended Stay: Collection 1
Ratchet and Clank
July 10
All the Queen's Horses
Baby Ballroom: Season 2
Drug Lords: Season 2 – Netflix Original
July 11
Mossad 101: Season 2
July 12
Suits: Season 7
July 13
How It Ends – Netflix Film
Jim Jefferies: This Is Me Now – Netflix Original
Last Rampage
Sugar Rush – Netflix Original
The Epic Tales of Captain Underpants – Netflix Original
July 15
Bonusfamiljen: Season 2 – Netflix Original
Hollywood Weapons: Season 2
The Joel McHale Show with Joel McHale: Part 2 – Netflix Original
Suicide Squad
July 18
Queen of the South: Season 2
July 19
The Stranger
July 20
Amazing Interiors – Netflix Original
Dark Tourist – Netflix Original
Deep Undercover: Collection 3
Duck Duck Goose – Netflix Film
Father of the Year – Netflix Film
Final Space – Netflix Original
Home: Adventures with Tip & Oh: Season 4 – Netflix Original
Jimmy: The True Story of a True Idiot – Netflix Original
Last Chance U: EMCC & Life After – Netflix Original
Last Chance U: INDY: Part 1 – Netflix Original
Luna Petunia: Return to Amazia: Season 2 – Netflix Original
Mom and Dad
July 23
44 Pages
Better Call Saul: Season 3
Sausage Party
The Devil and Father Amorth
July 24
Iliza Shlesinger: Elder Millennial – Netflix Original
The Warning – Netflix Film
July 27
The Bleeding Edge – Netflix Original
Daddy's Home 2
Extinction – Netflix Film
Orange Is the New Black: Season 6 – Netflix Original
Roman Empire: Reign of Blood: Master of Rome – Netflix Original
Welcome to the Family – Netflix Original
The Worst Witch: Season 2 – Netflix Original
July 30
A Very Secret Service: Season 2 – Netflix Original
July 31
Hinterland: Season 3
Terrace House: Opening New Doors: Part 3 – Netflix Original
Last Call – Titles that will be rotating off the service in July 2018.
July 1
Absolutely Fabulous: The Movie
Dazed and Confused
Ghosts of Girlfriends Past
The Other Woman
Rio 2
July 6
It's Complicated
July 11
Disney's Alice Through the Looking Glass
July 14
Dr. Seuss' The Lorax
July 25
Lie to Me: Seasons 1-3
July 27
Braveheart
---
---
---
Similar Articles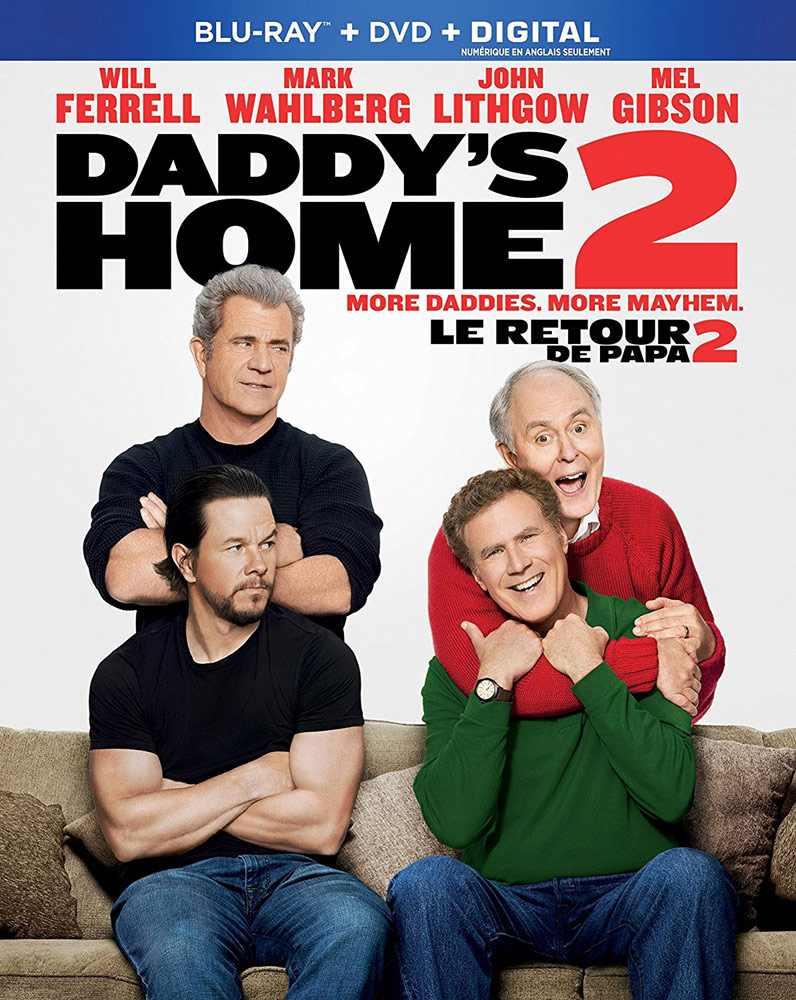 February 20, 2018 | Leave a Comment
Daddy's Home 2 is even more hilarious than the first film. It stars Mark Wahlberg and Will Ferrell as dads who have to get along for the sake of their children.
---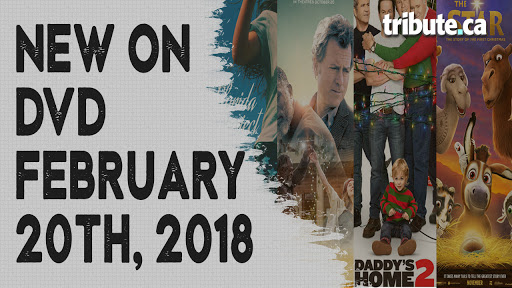 February 20, 2018 | Leave a Comment
This week's new releases include several you may have been waiting for, including the hilarious comedy Daddy's Home 2 starring Mark Wahlberg and Will Ferrell!
---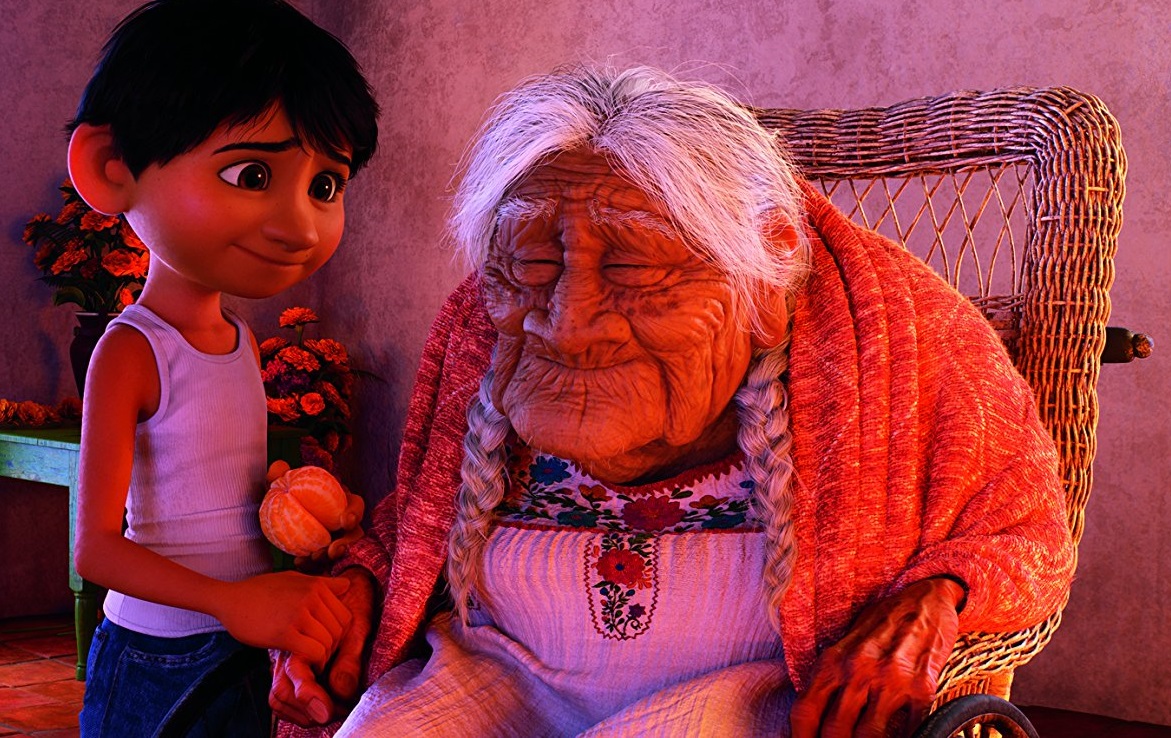 December 3, 2017 | Leave a Comment
The latest from Disney and Pixar, Coco, is the highest earner again this week, with Justice League right behind. Thor: Ragnarok makes the top five for its fifth weekend.
---