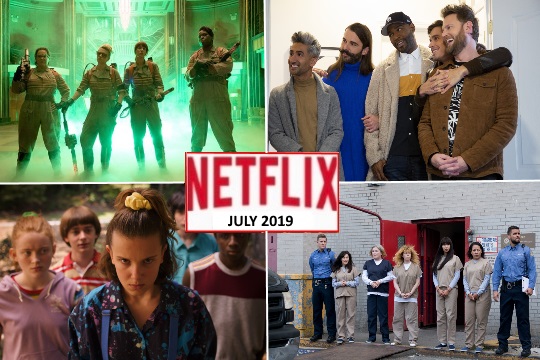 Here's everything coming and leaving Netflix in July 2019!
Happy Summer Solstice! As we swim into summer, let's not forget some of our favorite shows and films that will be streaming on Netflix in July. Whether you're chilling by the pools or having BBQ in the backyard, there's always an option to stream some flicks with family and friends.
Originals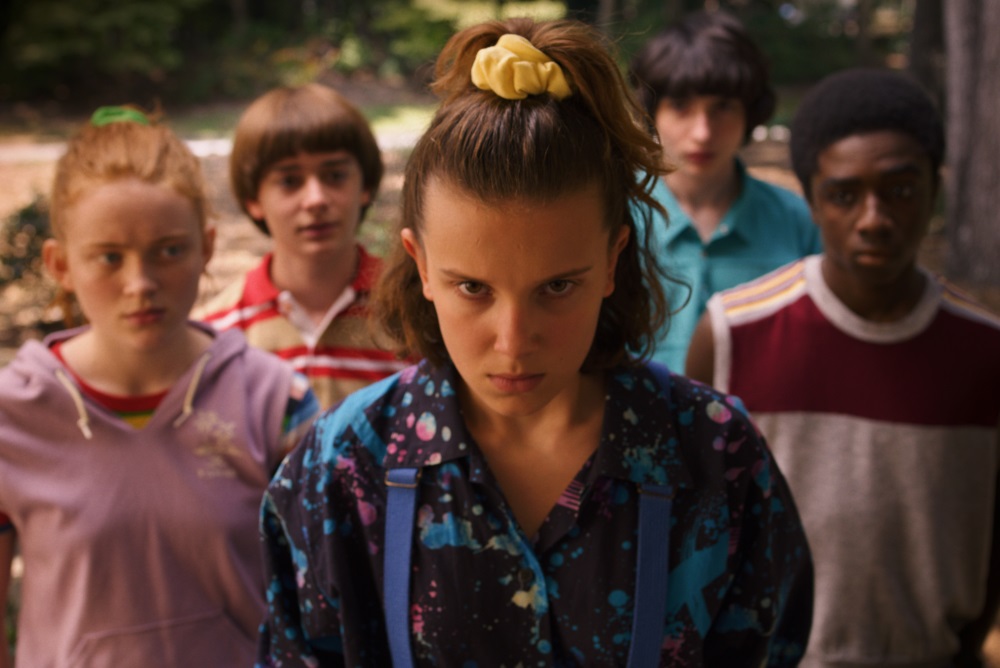 The kids from the Upside Down are back. School's out in 1985 and summer is heating up. The first trailer showed us a teen summer vacation story with ice cream, summer jobs and romance. The next trailer showed us that danger is looming for Eleven and her friends. Stranger Things 3 is back for another round and we can't wait.
To save his pregnant wife, an emergency room nurse (Anthony Mackie) has to team up with an injured murder suspect to take down a ring of corrupt cops in Point Blank.
Isn't it time you enjoyed a mockumentary? There's Frankenstein's Monster's Monster, Frankenstein here for you. When Stranger Things' David Harbour finds lost footage of his actor-father's disastrous TV production of a stage play titled Frankenstein's Monster's Monster, Frankenstein, he digs deep into his family's secrets. With special guests, Harbour explores the depths of his family's acting lineage to gain insight into his father's legacy.
The Fab Five are back with season 4 of Queer Eye. Antoni, Bobby, Jonathan, Karamo and Tan are here to give jaw-dropping makeovers and tons of happy tears! Season 4, here we come. It's perfect for dishing laughs around the poolside while sipping sangria.
Going glamping or camping? Need a thriller to watch? New original film Girls with Balls follows a women's volleyball team as they get stranded in the woods and eyeballed by twisted hunters, making this the most dangerous game of their lives.
The final season of Orange is the New Black is here. While Piper learns to navigate life after prison, other inmates struggle to move on in prison. Season 7 will be the final season so you can expect they'll go out with a bang. Orange you glad?
Turn It Up: Action and Adventure
Paul Feig's female-led Ghostbusters turns up the heat and kicks paranormal butt in the titular film. The film stars Melissa McCarthy, Kristen Wiig, Leslie Jones and Kate McKinnon, who together make up the Ghostbusters. You'll be laughing your head off as hot hunk Chris Hemsworth plays the role of a ditzy blond secretary hired by the team. There's your Hemsworth-worthy summer sleepover movie.
The 1995 film Jumanji, starring Robin Williams, will take us on a trip down memory lane, so why not stroll through summer with this flick?
We don't need a reason to watch Dom (Vin Diesel) and his crew in The Fate of the Furious. If you're among the fans of the franchise and can't wait for Hobbs and Shaw (starring Dwayne Johnson and Jason Statham) later this summer, stream this one for a fun and entertaining ride.
Another action-adventure film franchise to binge on is The Mummy, The Mummy Returns and The Mummy: Tomb of the Dragon Emperor.

Just for Laughs: Comedy
Tiffany Haddish brings her comedic chops to Nobody's Fool, and perhaps is the best thing about the movie. Josh Duhamel and Katherine Heigl play house with a baby in Life as We Know It.
Summer with Family
Is it famjam time and you're in need of an SOS? The Emoji Movie, Disney's Mary Poppins Returns and
Spider-Man: Homecoming are here to save the day.
Have a lovely summer! ~Marriska Fernandes
Here's everything coming to Netflix in July. Scroll below to see what's leaving as well.
July 1
Designated Survivor: 60 days
Katherine Ryan: Glitter Room
Capernaum
From Dusk Till Dawn
Ghostbusters
Girlfight
Jackie Brown
Jumanji
Kill Bill: Vol. 2
Life as We Know It
Midnight Express
Mike Tyson Mysteries: Season 4
Spider-Man: Homecoming
Swiped
The Fate of the Furious
The World's Most Extraordinary Homes: S2
War Against Women
War for the Planet of the Apes
July 2
Bangkok Love Stories: Objects of Affection – Netflix Original
Bangkok Love Stories: Plead – Netflix Original
July 3
The Blues Brothers
Dazed and Confused
The Kingdom
The Last Czars – Netflix Original
The Mummy
The Mummy Returns
The Mummy: Tomb of the Dragon Emperor
The Scorpion King
Sea of Love
Vox Lux
Yummy Mummies: Season 2 – Netflix Original
July 4
Kakegurui: Season 2
Stranger Things 3
July 6
Free Rein: Season 3 – Netflix Family
Sicilian Ghost Story
July 8
The Emoji Movie
July 9
Disney's Mary Poppins Returns
July 10
Captain Underpants: The First Epic Movie
Family Reunion – Netflix Family
Parchís: El documental – Netflix Original
July 11
Cities of Last Things –  Netflix Film
July 12
3Below: Tales of Arcadia: Part 2 – Netflix Family
4 latas – Netflix Film
Blown Away
Bonus Family: Season 3 – Netflix Original
Extreme Engagement – Netflix Original
Kidnapping Stella – Netflix Film
Luis Miguel – The Series: Season 1
Point Blank – Netflix Film
Taco Chronicles – Netflix Original
July 15
American History X
Hall Pass
RuPaul's Drag Race: Season 1
July 16
Frankenstein's Monster's Monster, Frankenstein – Netflix Original
July 17
Pinky Malinky: Part 3 – Netflix Family
July 18
Secret Obsession – Netflix Film
Suits: Season 8
July 19
Comedians in Cars Getting Coffee: New 2019: Freshly Brewed – Netflix Original
The Epic Tales of Captain Underpants: Season 3 – Netflix Family
La casa de papel: Part 3 – Netflix Original
Last Chance U: INDY: Part 2 – Netflix Original
Queer Eye: Season 4 – Netflix Original
SAINT SEIYA: Knights of the Zodiac – Netflix Anime
Typewriter – Netflix Original
July 24
The Great Hack – Netflix Original
July 25
Another Life – Netflix Original
July 26
Anna and the Apocalypse
Boi – Netflix Film
Girls With Balls – Netflix Film
My First First Love: Season 2 – Netflix Original
Nobody's Fool
Orange Is the New Black: Season 7 – Netflix Original
The Son – Netflix Film
Sugar Rush: Season 2 – Netflix Original
The Worst Witch: Season 3
July 30
Hot Summer Nights
Whitney Cummings: Can I Touch It? – Netflix Original
July 31
Kengan Ashura: Part l – Netflix Anime
The Letdown: Season 2 – Netflix Original
The Red Sea Diving Resort – Netflix Film
LAST CALL
July 2
Bring It On
Disney's Pirates of the Caribbean: Dead Men Tell No Tales
The Bourne Identity
The Bourne Legacy
The Bourne Supremacy
The Bourne Ultimatum
July 14
The Holiday
July 15
Anthony Bourdain: Parts Unknown: Seasons 1-8
July 24
Guardians of the Galaxy