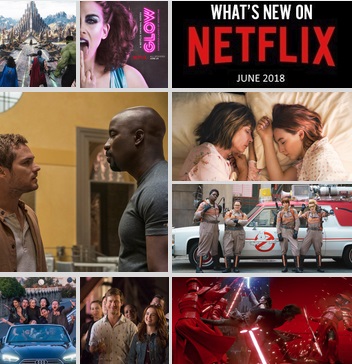 It's almost summer, but that doesn't mean you have to pause the binge-watching. After a pool party or a BBQ with the family, you can chill with some Netflix originals. Marvel's Luke Cage returns for a second season after two years, so you know that calls for a viewing party. There's also a wide selection of Oscar favorites that are finally here for binging. Check out what's more on the horizon for June.
Originals
You know when your boss is driving you up the wall and you try to set them up with someone just to get them off your back? No? Well, these two executive assistants (Zoey Deutch, Glen Powell) do just that in Set It Up (June 15). This comedy looks promising as they play matchmakers for their bosses (Lucy Liu, Taye Diggs). Don't go getting any ideas, now.
Another original that's available for you to watch is Alex Strangelove (June 8), which tells the story of Alex Truelove, a high school senior who is dating Claire. But when he develops feelings for a boy from the other side of town, he is not ready for the roller coaster journey of love, sex and friendship.
Two original series returning to serve fans with an entertaining second season are Marvel's Luke Cage and GLOW (June 29). Marvel's Luke Cage will see Harlem's hero, Luke Cage (Mike Colter), face off with two new villains while he tries to find the limits of who he can and can't save.
The highly anticipated wrestling series GLOW will get more competitive as the ladies become local celebrities and confront the realities of the limelight and their newfound fame.
The sweeping series finale of Sense8 (June 8) will end with a battle between the Sensates and their closest allies, who fight to save the cluster and stop their enemies for good.
The Comedy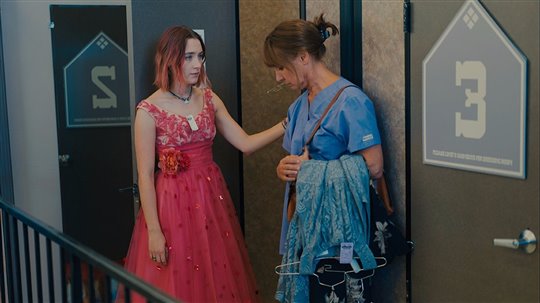 Lady Bird (June 3) is the Oscar-nominated film that wooed audiences young and old alike with stellar acting and an engaging plot. The coming-of-age film is one that we certainly recommend watching. Click here to read our review.
Dynamic duo Tina Fey and Amy Poehler are uproariously mischievous in the comedy Baby Mama (June 1).
Another Oscar-nominated film that received a lot of attention and critics' praise was James Franco's The Disaster Artist (June 1). Click here to read our review.
If that's not enough, the female-led reboot film Ghostbusters (June 26) has got the right amount of humor and spirit (literally) to kick-start your summer. Melissa McCarthy, Kristen Wiig, Leslie Jones, Kate McKinnon and a very blond Chris Hemsworth provide oodles of laughs. 
The Thrills
Horror movie enthusiasts can feast on Lights Out (June 11), a horror film that follows a woman who must protect her young brother from a spirit that kills its victims in the dark.
Blake Lively brings her talent (and abs) in the thriller The Shallows (June 11). It's an entertaining one where she has to outwit a predator after being injured and stranded on a rock.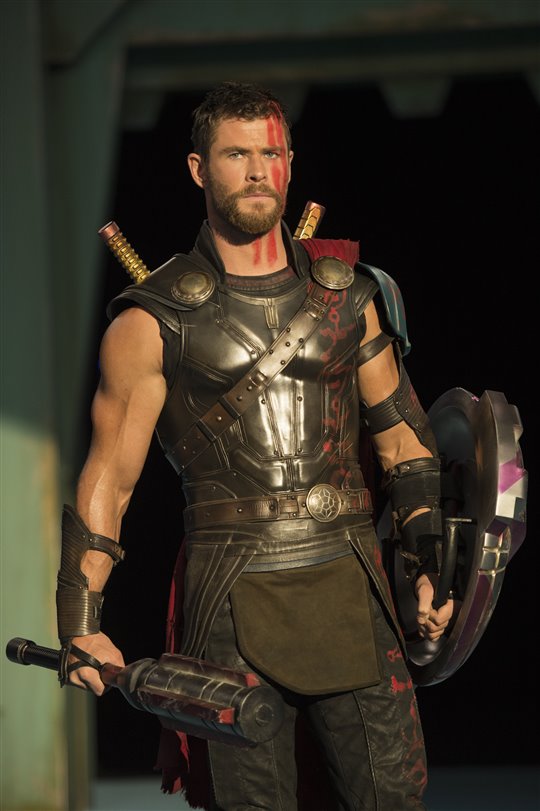 On Our Radar
Chris Hemsworth brings the classic Hemsworth humor (cue heart flutters) in the superhero film Thor: Ragnarok (June 5). Enough said. Click here to read our review.
When a young reporter is struck by a mysterious, mentally devastating illness, she searches for answers while battling memory loss in Brain on Fire (June 22).
George Clooney's film Surburbicon, which garnered a lot of attention at TIFF, finally hits the streaming site for your viewing.
Of course, Star Wars fans are going to love watching Star Wars: The Last Jedi, which also streams on Netflix this month.
Happy binging! ~Marriska Fernandes
Here's what's streaming this month.
June 1
About a Boy
Anaconda
Baby Mama
Barbie: Video Game Hero
The Bone Collector
The Boxtrolls
Busted! – Netflix Original
The Cave
Charlie Wilson's War
Cinderella Man
The Disaster Artist
Gridiron Gang
Hail, Caesar!
The Indian Detective: Season 1
Jarhead
Joseph Campbell and the Power of Myth
Lock, Stock and Two Smoking Barrels
Monster High: Electrified
Monster High: Great Scarrier Reef
Monster High: New Ghoul at School
Monster High: Scaremester Collection
The Mothman Prophecies
My Big Fat Greek Wedding 2
Nick and Norah's Infinite Playlist
Notting Hill
November 13: Attack on Paris – Netflix Original
Panic Room
Savages
Sense and Sensibility
Stealth
W1A: Season 3
Welcome to Monster High: The Origin Story
June 3
The Break with Michelle Wolf – Weekly Episodes Every Sunday – Netflix Original
Lady Bird
June 5
Delirium
Thor: Ragnarok
Mr. D: Season 7
June 8
Alex Strangelove – Netflix Film
Ali's Wedding – Netflix Film
All I See Is You
The Hollow – Netflix Original
Marcella: Season 2 – Netflix Original
Sense8: The Series Finale – Netflix Original
The Staircase – Netflix Original
Treehouse Detectives – Netflix Original
June 11
Lights Out
The Shallows
June 12
Champions – Netflix Original
June 14
Marlon – Netflix Original
June 15
Lust Stories – Netflix Film
Maktub – Netflix Film
The Ranch: Part 5 – Netflix Original
Set It Up – Netflix Film
Sunday's Illness – Netflix Film
Voltron: Legendary Defender: Season 6 – Netflix Original
June 16
Nostalgia
June 17
Club de Cuervos presenta: La balada de Hugo Sánchez – Netflix Original
June 18
Unsolved: Tupac & Biggie – Netflix Original
June 19
Kim's Convenience: Season 2
Hannah Gadsby: Nanette – Netflix Original
June 22
Brain on Fire – Netflix Film
Cooking on High – Netflix Original
Derren Brown: Miracle – Netflix Original
Desolation
Kaleidoscope
Marvel's Luke Cage: Season 2 – Netflix Original
Starbuck
June 24
To Each, Her Own (Les Goûts et les couleurs) – Netflix Film
The Last Laugh
June 26
Ghostbusters
Secret City – Netflix Original
Star Wars: The Last Jedi
W. Kamau Bell: Private School Negro – Netflix Original
June 29
Bullet Head
Churchill's Secret Agents: The New Recruits – Netflix Original
GLOW: Season 2 – Netflix Original
Harvey Street Kids – Netflix Original
Kiss Me First – Netflix Original
La Forêt – Netflix Original
Nailed It!: Season 2 – Netflix Original
Paquita Salas: Season 2 – Netflix Original
Recovery Boys – Netflix Original
TAU – Netflix Film
June 30
Fate/EXTRA Last Encore: Oblitus Copernican Theory – Netflix Original
Suburbicon
Last Call
June 1
A Little Chaos
Doctor Dolittle
Fatal Attraction
The Grand Budapest Hotel
Ice Age: Collision Course
Independence Day: Resurgence
Seventh Son
Smokin' Aces
June 2
Sherlock: Series 3
Unlocking Sherlock
June 8
Born on the Fourth of July
Knocked Up
Monty Python's The Meaning of Life
Oz the Great and Powerful
Varsity Blues
June 9
The Great Outdoors
June 15
Miami Vice
Shutter Island
June 16
Captain America: Civil War
June 22
True Grit
Uncle Buck
June 29
The Curious Case of Benjamin Button