What's New on Netflix Canada – May 2018
By Marriska Fernandes on April 27, 2018 | Leave a Comment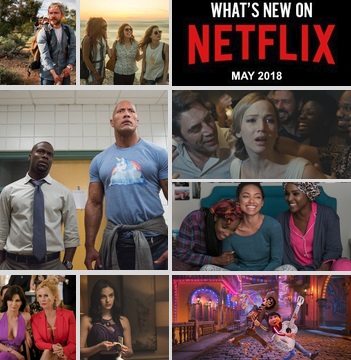 A new month brings a whole new selection of movies and TV series to obsess over. Yes, we know the sun is shining and there are plenty of things to do outdoors. But when you've got Jennifer Lawrence creeping you out in the psychological thriller mother! or Dwayne Johnson showing off those pecs in Central Intelligence, you might feel like bringing the squad together for some binge sessions.
Originals
The TV series that is currently shining the spotlight on racial discrimination at a predominantly white Ivy League school is Dear White People (May 4). Returning for a second season, the series will double the dose of humor and digs as they discuss the cultural labels, social injustice and politics that will have you asking yourself if you've ever been racist.
It's all about the future of technology these days, right? The Netflix original film Anon (May 4) takes us to a time when privacy becomes obsolete and a detective (Clive Owen) is tasked with finding a woman (Amanda Seyfried) who has the capability of erasing crimes — and all trace of her existence.
The comedy series A Little Help with Carol Burnett (May 4) features Canadian co-host Russell Peters alongside comedy legend Carol Burnett, as they ask a group of bright and adorable youngsters to help adults with their problems.
An original film for teens is The Kissing Booth (May 11). It's exactly what it sounds like. Sparks fly when Elle Evans (Joey King) locks lips with her secret crush, bad boy Noah Flynn (Jacob Elordi), at a kissing booth at her high school's Spring Carnival. You can guess what happens next… or you can just watch this film. Sigh, to be young again.
Cargo (May 18) is an original Netflix film that follows the aftermath of a violent pandemic in which infected father Andy (Martin Freeman) has 48 hours to find a new home for his one-year-old daughter Rosie, in order to protect her from himself. Intense, right?
A film that takes you to the hot and happening locales of Spain is an original titled Ibiza (May 25). It follows what happens when three friends fly to Ibiza to find a dreamy DJ (Game of Thrones star Richard Madden) when one of them falls for him. Llévame contigo!
A stand-up comedy that'll get you laughing uncontrollably is Ali Wong: Hard Knock Wife (May 13). Two years after the hit "Baby Cobra," Ali Wong is back with another baby bump — and a torrent of hilarious truths about marriage and motherhood.
Catching Feelings (May 18) is a dark romantic comedy that follows young Johannesburg professor Max Matsane and his journalist wife Sam, whose relationship is tested in new ways when a party-loving author moves into their home with them. #Awkward
Horror Hungry
The horror film Jeepers Creepers 3 (May 1) returns to scare the bejesus out of you — you won't want to miss this one.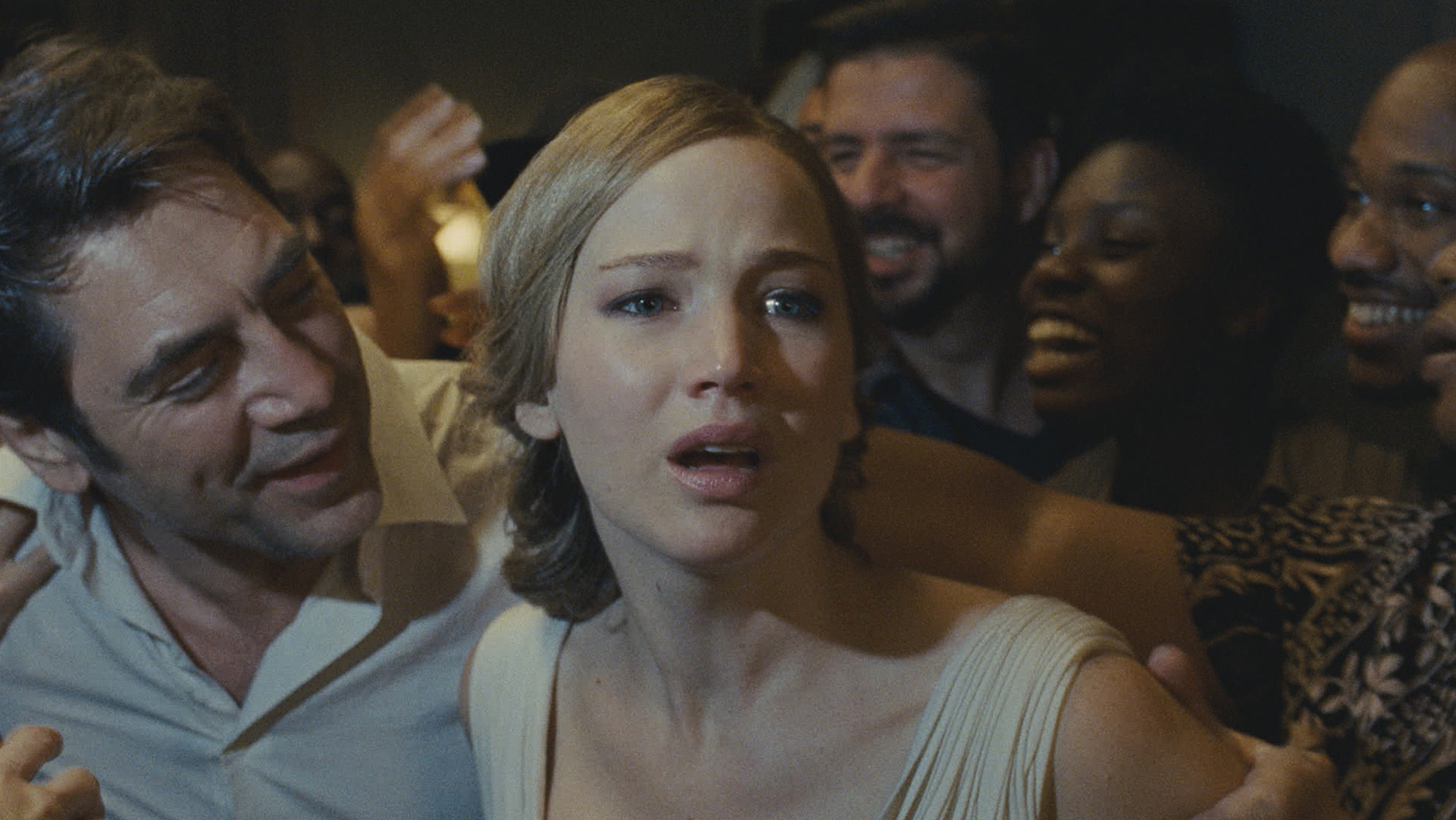 Jennifer Lawrence stars in the thriller mother! (May 28) directed by Black Swan director Darren Aronofsky. It's a movie that will leave you at a loss for words as strange occurrences take place in the house.
Also available is Dragonfly (May 1), a film in which a man's dead wife might just be communicating with him from beyond the grave. Did you just get the chills?
Craving Comedy
Kevin Hart and Dwayne Johnson turn up the bromance in the action comedy Central Intelligence (May 11). Watch it for the humor and stay for all-things-Dwayne.
Sarah Jessica Parker and Hugh Grant play a couple who witness a murder, become targets of a contract killer and are put in a witness protection program in Did You Hear About the Morgans? (May 1)

Friday Night Fever
Make some popcorn and binge on some drama. Friends With Money (May 1) follows a group of four friends whose comfortable lives are thrown off balance when they reach a certain age.
Julia Roberts won an Academy Award as Best Actress in a Leading Role for her role in Erin Brockovich (May 1). Need we say more?
A family-friendly, Oscar-winning movie we highly recommend is Coco (May 29), which follows a young boy who accidentally steps into the Land of the Dead.
Catching Feels
It doesn't have to be February to catch feelings. You have the option to watch My Girl, My Perfect Romance, or The Other Boleyn Girl, among others, beginning May 1.
Happy streaming! ~Marriska Fernandes
Here's what's coming to Netflix this May! Scroll below to see what's leaving the streaming platform as well.
May 1
27: Gone Too Soon
28 Days
47 Ronin
The Angry Birds Movie
Bram Stoker's Dracula
Coffee For All
Captain Corelli's Mandolin
The Carter Effect
CIA: Comrade in America
Darc
Did You Hear About the Morgans?
Dragonfly
Duck Butter
Erin Brockovich
Food On The Go
Friends with Money
Honey
Honey 2
How High
Jeepers Creepers 3
John Mulaney: Kid Gorgeous Live at Radio City
Life
My Girl
My Perfect Romance
The Other Boleyn Girl
Patch Adams
Pilgrimage
PJ Masks (Season 1)
Please Give
Pocoyo & Cars
Pocoyo & The Space Circus
Pocoyo Carnival
Pocoyo Halloween: Space Halloween
Pocoyo Halloween: Spooky Movies
Pocoyo Special Sports
Seven Years in Tibet
Sometimes
Stephanie
The Thirteenth Floor
May 2
The World's Most Extraordinary Homes (Season 1)
May 4
Anon
A Little Help with Carol Burnett
Busted! (Season 1, new episodes weekly)
Dear White People: Volume 2
End Game
The Exception
Forgive Us Our Debts
Kong: King of the Apes (Season 2)
Manhunt
My Next Guest Needs No Introduction With David Letterman: Tina Fey
The Rain (Season 1)
May 5
Pup Star: World Tour
May 7
Danny Collins
May 8
Hari Kondabolu: Warn Your Relatives
May 11
Bill Nye Saves the World (Season 3)
Central Intelligence
Evil Genius: the True Story of America's Most Diabolical Bank Heist
The Kissing Booth
Spirit Riding Free (Season 5)
The Who Was? Show (Season 1)
May 13
Ali Wong: Hard Knock Wife
May 14
Hello, My Name Is Doris
May 15
Animal Intervention (Season 1)
Brain Games (Season 2)
Call the Midwife (Series 7)
Crimes Against Nature (Season 1)
Disaster Earth (Season 1)
Doomsday Preppers (Season 1)
How Big Can It Get (Season 1)
Inside Cocaine Wars (Season 1)
Unusual Cultures (Season 1)
May 16
A Cinderella Story: If the Shoe Fits
May 17
The Little Prince
May 18
Cargo
Catching Feelings
The Foreigner
The Legend of Tarzan
May 19
Beatriz at Dinner
May 21
Brooklyn Nine-Nine (Season 5)
Money Monster
May 22
Mob Psycho 100 (Season 1)
Terrace House: Opening New Doors (Season 2)
Tig Notaro Happy To Be Here
May 23
Explained (Season 1, new episodes weekly)
May 24
Fauda (Season 2)
May 25
24 Hours to Live
Ibiza
Steve Martin and Martin Short: An Evening You Will Forget for the Rest of Your Life
The Toys That Made Us (Season 2)
Trollhunters (Part 3)
May 26
Sara's Notebook
May 27
The Break with Michelle Wolf (Season 1, new episodes weekly)
May 28
Mother!
May 29
Coco
May 30
Animal Kingdom (Season 2)
Unbreakable Kimmy Schmidt (Season 4)
May 31
My Next Guest Needs No Introduction with David Letterman: Howard Stern
Last Call
May 1
Collateral
Cool Runnings
In the Heart of the Sea
Mean Girls
May 2
Billy Madison
Planes
Tangled
May 4
Old School
May 7
The Fresh Prince of Bel-Air: Seasons 1 – 6
---
---
---
Similar Articles

November 15, 2016 | 3 Comments
Move over, David Beckham. Dwayne Johnson has stepped into the limelight as this year's Sexiest Man Alive. Check out details on PEOPLE magazine's latest honoree!
---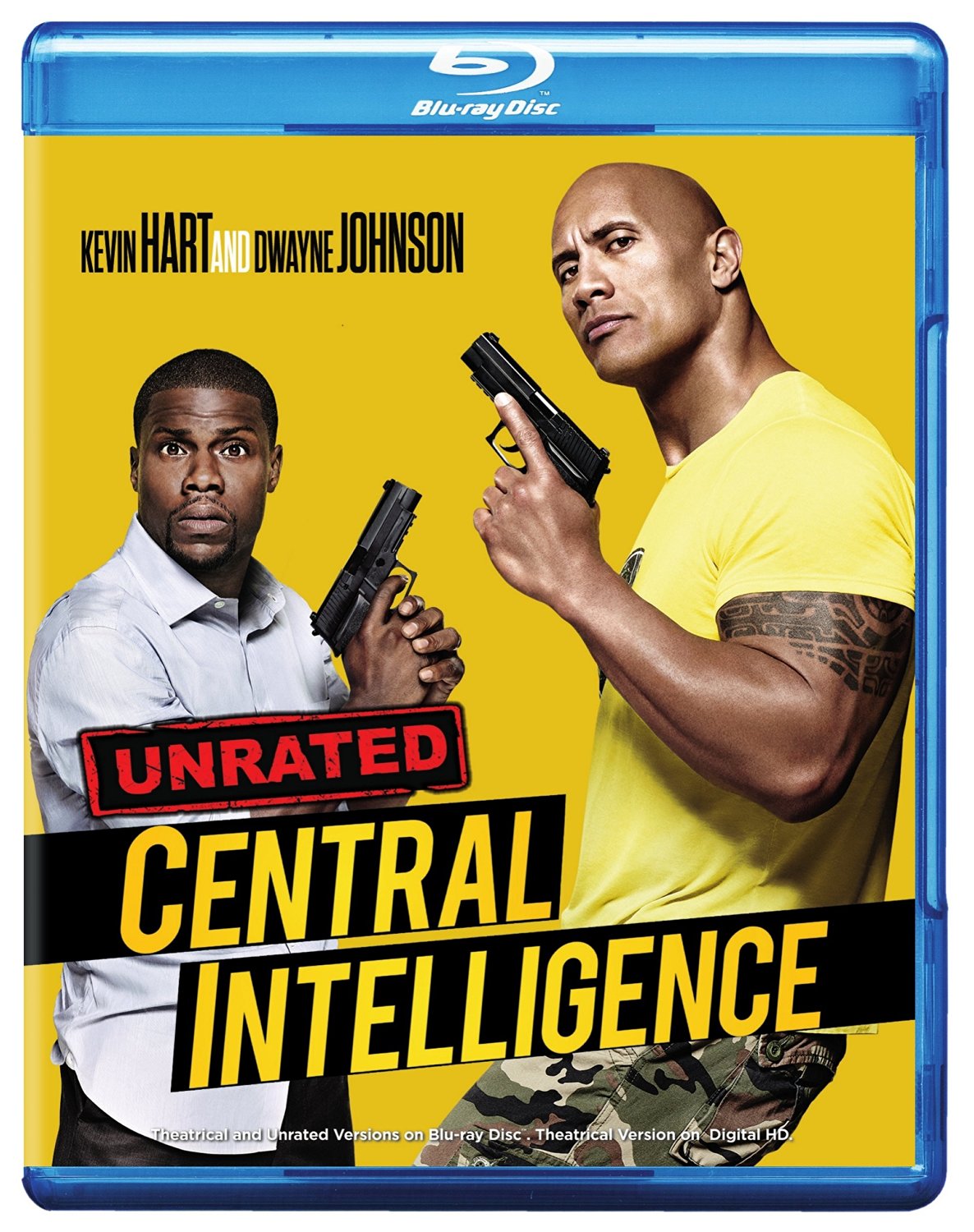 September 27, 2016 | 3 Comments
The buddy action comedy flick Central Intelligence, starring the enigmatic duo of Dwayne Johnson and Kevin Hart, is out on Blu-ray today. Check out our review!
---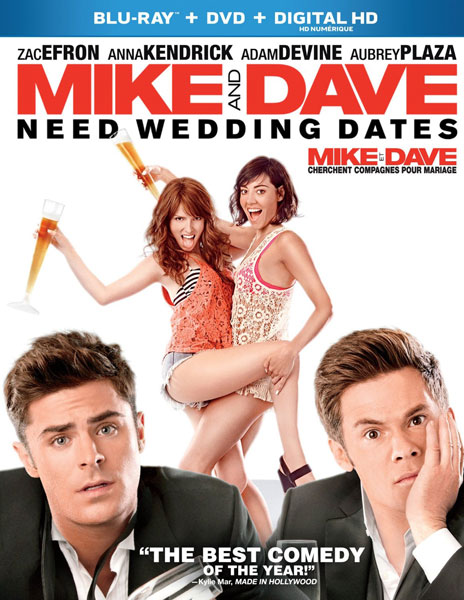 September 27, 2016 | 1 Comment
This week's new DVD releases promise non-stop adventure including Central Intelligence, Mike and Dave Need Wedding Dates, The Shallows, Warcraft and more!
---