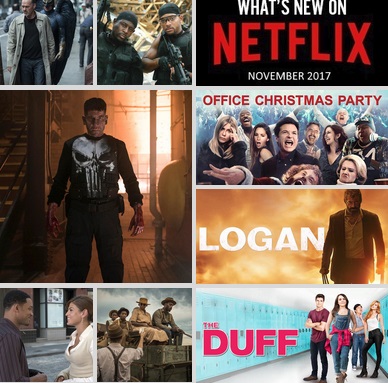 It's November, which means hibernation time is just around the corner — if you're a bear. Since you're not, put on some warm socks, grab a blanket, a hot chocolate and enjoy a variety of movies and series on Netflix — whether you're an action lover or a die-hard Will Smith fan, there's something for every movie lover.
Action-Packed
A new Netflix original that many are looking forward to binge-watching is Marvel's The Punisher (Nov. 17). If you have been following other Marvel television series on Netflix, then this is the next show you're going to want to watch. It follows former Marine Frank Castle (Jon Bernthal) as he seeks out New York's most dangerous criminals.
Another original we suggest is Godless (Nov. 22), which follows Roy Goode (Jack O'Connell) as he tries to avoid Frank Griffin (Jeff Daniels) and his gang of outlaws.
Adrenaline junkies will enjoy watching the remake of the 1991 film Point Break (Nov. 15), which follows FBI agent Johnny Utah (Luke Bracey) as he infiltrates a team of thrill-seeking elite athletes suspected of committing a series of crimes.
X-Men fans can enjoy watching Hugh Jackman reprise his role in Logan (Nov. 1), in which he reunites with Professor Charles Xavier (Patrick Stewart) to protect Laura Kinney (Dafne Keen).
Comedy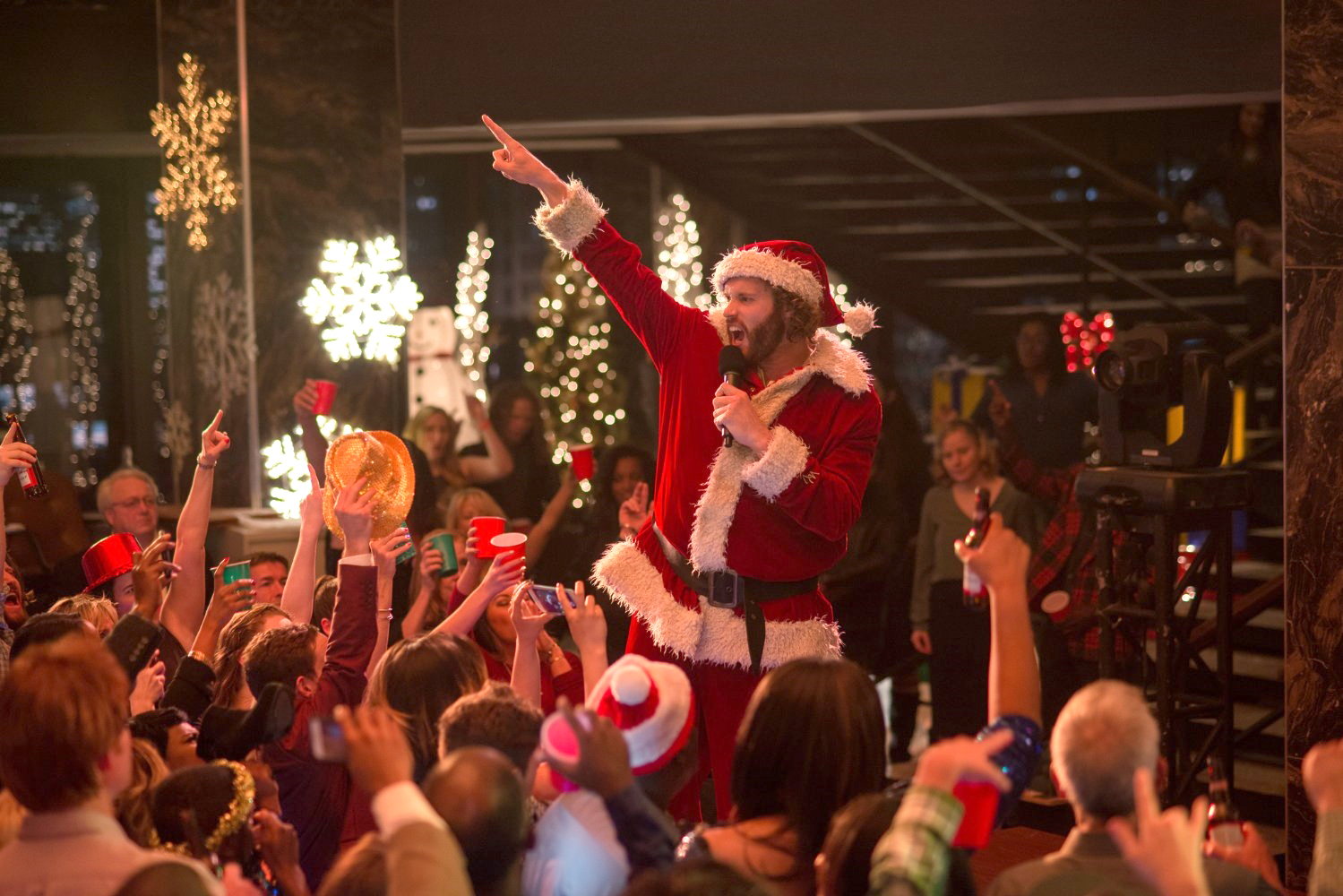 Not to be missed is the hilarious film Office Christmas Party (Nov. 1), starring Jason Bateman, Kate McKinnon and Jennifer Aniston. As the title suggests, it's the office Christmas party you'll probably never have. Hopefully. Another one that offers chuckles is the comedy The Dilemma (Nov. 23), about a man who discovers his best friend's wife is having an affair and he doesn't know how to tell him.
Young Drama
Oh, for the love of drama! Netflix original Riverdale, which follows Archie and his friends, returns every week for more drama and mystery as the second season continues. If you're a Gossip Girl fan, then the modern reboot of the 1980s primetime soap opera Dynasty (weekly) might just have the drama you're craving. It follows two wealthy families in America and how they leverage control over the lives of their children.
A movie that has all the ingredients of an entertaining high school drama is The DUFF (Nov. 1), starring Robbie Amell, Mae Whitman and Bella Thorne. When a high school senior learns she is labeled the DUFF (designated ugly fat friend) by her prettier friends, she makes a plan to turn her social status around by overthrowing the most popular girl in school. As previously mentioned: drama galore. We know you secretly want to, so let this film be your guilty pleasure this month.
Buzz-Worthy
Based on the novel by Hillary Jordan, Mudbound (Nov. 17) follows Jamie McAllan (Garrett Hedlund) and Ronsel Jackson (Jason Mitchell) as they leave their farming homes in Mississippi to fight in WWII. When they return, they struggle to return to civilian life as farmers as they deal with the rampant racism in the South.
Based on Canadian author Margaret Atwood's bestselling book, Alias Grace: Season 1 (Nov. 3) follows servant Grace Marks (Sarah Gadon) who goes on the run after she is implicated in the murder of her boss (Paul Gross) and his mistress Nancy (Anna Paquin). With all the buzz this series is getting, you bet we'll be watching it.
We highly recommend Oscar-winning Birdman (Or the Unexpected Virtue of Ignorance) (Nov. 1), which should also be on your list to watch this month. Michael Keaton gives quite the performance in his role as movie star Riggan Thomson.
Love, Will Smith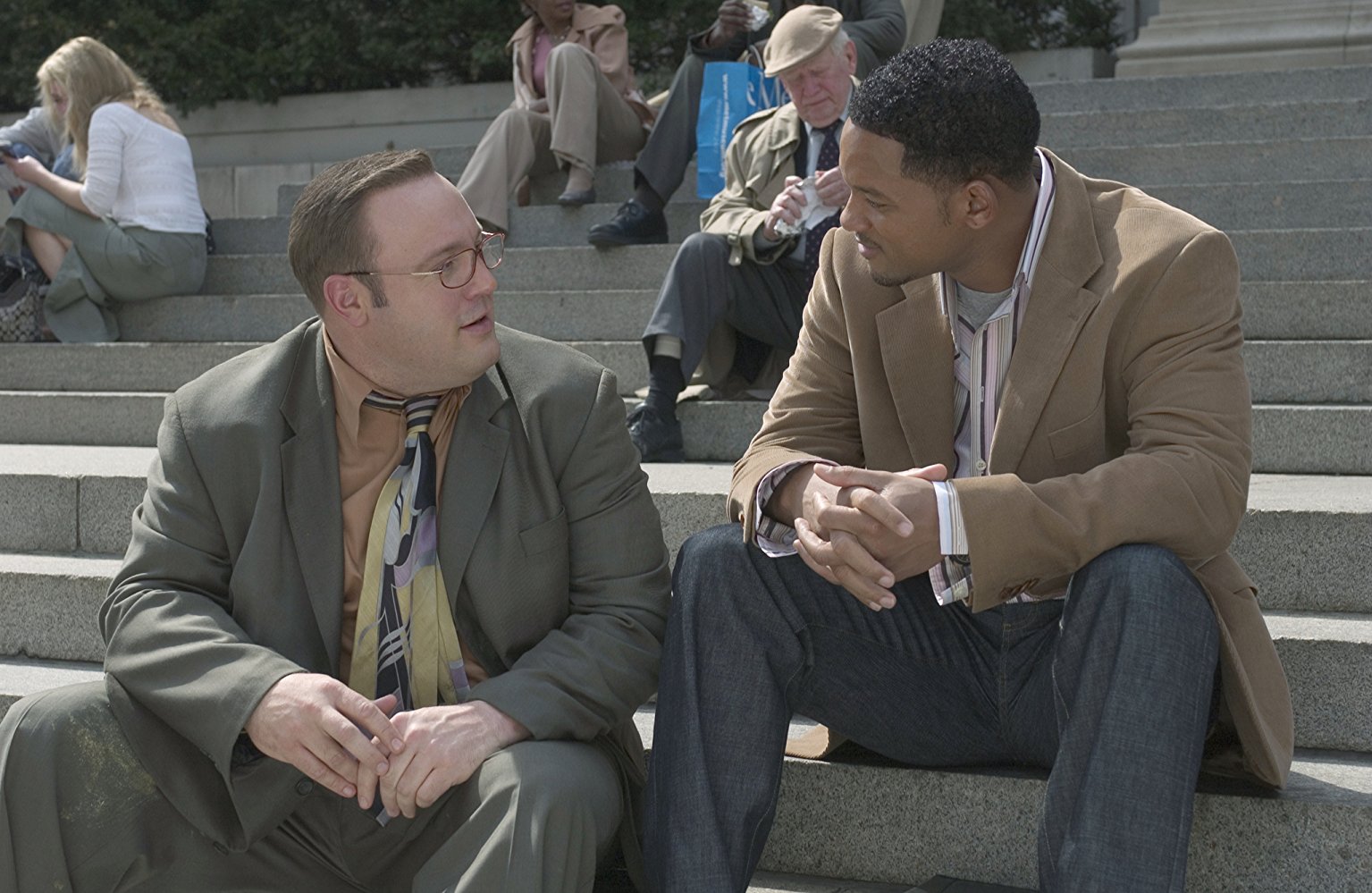 There's a wide selection of Will Smith movies that you can watch with your squad starting November 1. The ultimate slumber party film Hitch is without a doubt our favorite pick. Then there's the superhero flick Hancock, which is a must-watch.
For some laughs, we suggest doing a marathon of Bad Boys and Bad Boys II, both of which reunite dynamic duo Martin Lawrence and Will. Or you can opt for some sci-fi charm with Men in Black and Men in Black II as Will teams up with Tommy Lee Jones. A heartfelt drama that's sure to melt the coldest of hearts is The Pursuit of Happiness, which also stars Will's son Jaden.
There you have it, folks. Be sure to check out our What's New on Netflix in November photo gallery! ~Marriska Fernandes
Here is a complete list of titles releasing on Netflix in November.
November 1:
21 Thunder – Season 1
A Cure for Wellness
A United Kingdom
A Walk in the Woods
Ali
Bad Boys
Bad Boys II
Beginners
Birdman or (The Unexpected Virtue of Ignorance)
Brojects – Season 3
Charlie and the Chocolate Factory
Frank & Lola
Greenleaf – Season 2
Hancock
High Anxiety
Hitch
I Am Bolt
In a Valley of Violence
In the Heart of the Sea
Julia
Logan
Men in Black
Men in Black II
Miss Hokusai
Office Christmas Party
Phantom Boy
Rebel Without a Kitchen – Season 2
Romeo is Bleeding
Scooby-Doo 2: Monsters Unleashed
Silver Streak
Stranger – Season 1
The Doors: When You're Strange
The DUFF
The Matrix
The Pursuit of Happyness
The Shawshank Redemption
Under Arrest – Season 7
Waking Life
Wall Street
Where the Day Takes You
Young Frankenstein
November 2:
Isabelle Dances Into the Spotlight
Dynasty – Season 1 – Netflix Original – New Episodes Weekly
November 3:
Chelsea – Season 2 – Netflix Original – New Episodes Weekly
The Big Family Cooking Showdown – Season 1 – Netflix Original
November 4:
Band Aid
November 5:
It's Not Yet Dark
The Dinner
The Veil
November 7:
Fate/Apocrypa: Part 1 – Netflix Original
Project Mc2: Part 6 – Netflix Original
November 9:
Cowboys & Aliens
Jetsons: The Movie
Riverdale – Season 1 – Netflix Original – New Episodes Weekly
November 10:
Blazing Transfer Students – Season 1 – Netflix Original
Dinotrux Supercharged – Season 1 – Netflix Original
Glitter Force Doki Doki – Season 2 – Netflix Original
Gold
Greenberg
Lady Dynamite – Season 2 – Netflix Original
Miraculous: Tales of Ladybug & Cat Noir – Season 1
Mea Culpa – Netflix Original
Scandal – Season 7 – New Episodes Weekly
The Killer (O Matador) – Netflix Film
November 13:
Chasing Trane: The John Coltrane Documentary
November 14:
DeRay Davis: How To Act Black – Netflix Original
Hickok
November 15:
Mariah Carey's Merriest Christmas
Point Break
Star – Season 2 – New Episodes Weekly
November 16:
Green Zone
Midnight Run
The Case for Christ
November 17:
A Christmas Prince – Netflix Film
Jim & Andy: The Great Beyond – Featuring a Very Special, Contractually Obligated Mention of Tony
Clifton – Netflix Original
Longmire – Final Season – Netflix Original
Luna Petunia – Season 3 – Netflix Original
Marvel's The Punisher – Netflix Original
Mudbound – Netflix Film
Shot in the Dark – Season 1 – Netflix Original
Spirit: Riding Free – Season 3 – Netflix Original
Stretch Armstrong & the Flex Fighters – Season 1 – Netflix Original
November 21:
Brian Regan: Nunchucks and Flamethrowers – Netflix Original
Saving Capitalism – Netflix Original
November 22:
Cherry Pop
Godless – Netflix Original
November 23:
Bushwick
Deep
Field of Dreams
Religion of Sports – Season 1
She's Gotta Have It – Season 1 – Netflix Original
The Dilemma
November 24:
Cuba and the Cameraman – Netflix Original
The Girl from the Song
The Many Faces of Ito – Season 1 – Netflix Original
Trailer Park Boys: Out of the Park: USA – Season 1 – Netflix Original
November 27:
My Little Pony: Friendship Is Magic – Season 7
November 28:
Glitch – Season 2 – Netflix Original
Good Morning Call – Season 2 – Netflix Original
Prison Playbook – Season 1 – Netflix Original
November 30:
State of Play 
Last Call
November 1:
O Brother, Where Art Thou?
The Killing – Season 3
The Returned – Season 1
The Sixth Sense
Troy

November 13:
Mission: Impossible 5
November 14:
The Seven Five
November 17
Bridge of Spies

November 20:
Magic Mike XXL