What's new on Netflix Canada September 2022 & what's leaving
By Alexandra Heilbron on September 2, 2022 | Leave a Comment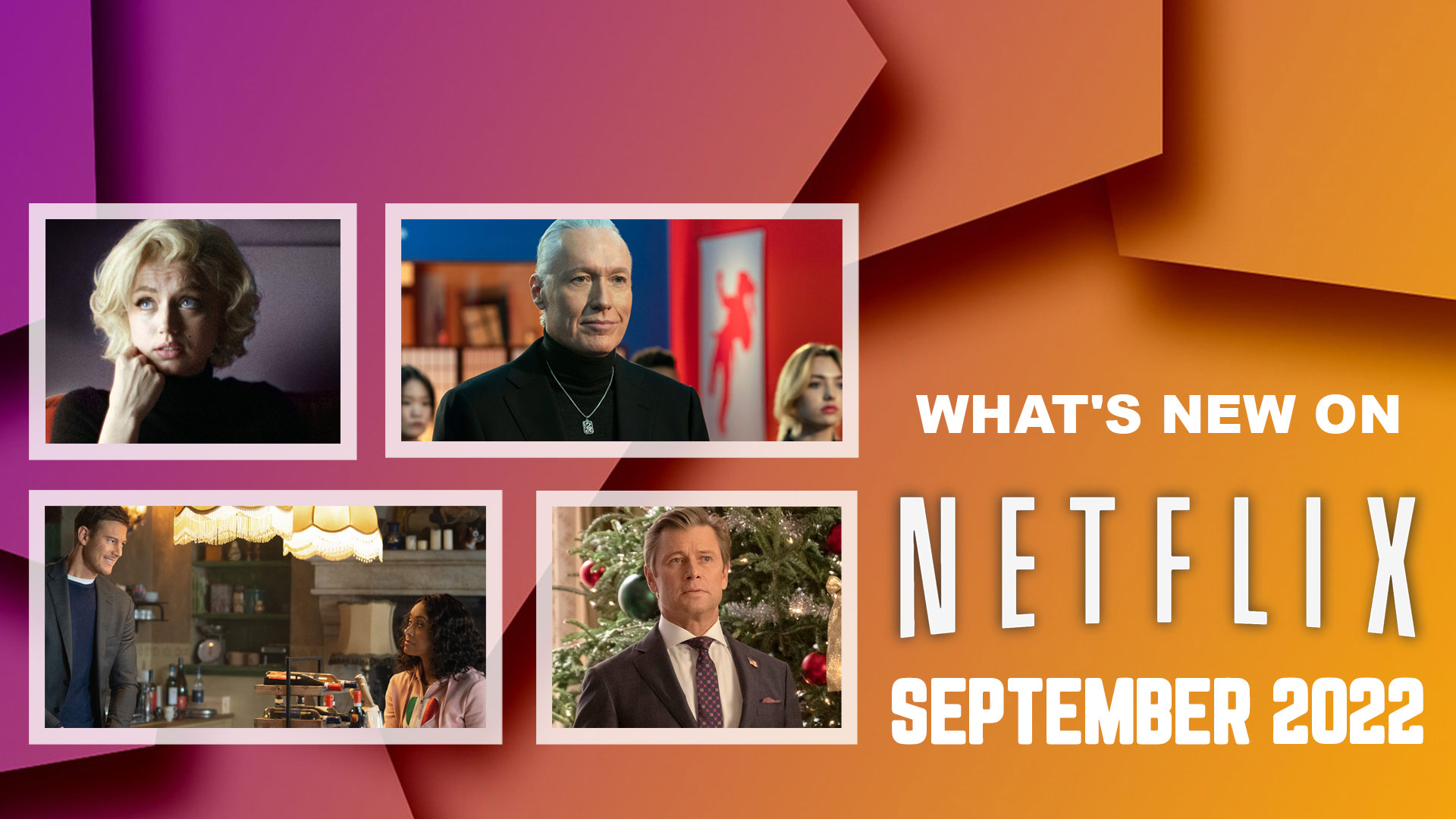 This September, Netflix has a variety of amazing new content. You'll want to check out films like Love in the Villa starring Kat Graham and Tom Hopper (The Umbrella Academy) and End of the Road starring Queen Latifah, the series Devil in Ohio starring Emily Deschanel (Bones) and brand new seasons of Cobra Kai and Fate: The Winx Saga! ~Alexandra Heilbron
New and Returning Series
Devil in Ohio – September 2
Determined to protect a young patient (Madeleine Arthur) who escaped a mysterious cult, a psychiatrist (Emily Deschanel) takes the girl in, putting her own family — and life — in danger.
Cobra Kai: Season 5 – September 9
As Terry (Thomas Ian Griffith) leads Cobra Kai into a new regime, Daniel (Ralph Macchio), Johnny (William Zabka) and an old ally join forces in a battle that goes way beyond the mat.
Fate: The Winx Saga: Season 2 – September 16
Bloom (Abigail Cowen) tries to understand and control her powers while she and the other students at Alfea pull together to defend Solaria from a catastrophic threat.
Love Is Blind: After the Altar: Season 2 – September 16
After the experiment, reality comes into focus. What happened to the couples and singles from Love is Blind season two after the weddings? Love is truly blind, but is the future blurry? Follow the stories of Jarrette, Iyanna, Deepti, Shayne, Natalie and more when Love is Blind: After the Altar (S2) premieres September 16th.
Thai Cave Rescue – September 22
A Thai youth soccer team and their assistant coach are trapped within Tham Luang Cave, prompting a global rescue effort. Inspired by true events.
Dynasty: Season 5 – September 24
Next-level power plays, nasty sibling rivalries and nonstop sabotage mean there's no rest for the Colbys and Carringtons this season.
New Films
Love in the Villa – September 1
Julie's (Kat Graham) dream trip to Verona, Italy, turns star-crossed when she discovers her rented villa is already occupied by an annoyingly attractive stranger (Tom Hopper).
End of the Road – September 9
Recently widowed mom Brenda (Queen Latifah) fights to protect her family during a harrowing road trip when a murder and a missing bag of cash plunge them into danger.
Do Revenge – September 16
After a clandestine run-in, Drea (Camila Mendes) and Eleanor (Maya Hawke) team up to go after each other's tormentors. Do Revenge is a subverted Hitchcock-ian dark comedy featuring the scariest protagonists of all: teenage girls.
I Used to Be Famous – September 16
Two decades after his peak, former boy band star Vince (Ed Skrein) gets an unexpected second shot at success when he forms a bond with a gifted young drummer.
A Jazzman's Blues – September 23
Tyler Perry's sweeping tale of forbidden love unspools 40 years of secrets and lies soundtracked by juke joint blues in the Deep South.
Lou – September 23
A storm rages. A young girl is kidnapped. Her mother (Jurnee Smollett) teams up with the mysterious woman next door (Allison Janney) to pursue the kidnapper – a journey that tests their limits and exposes shocking secrets from their pasts.
Blonde – September 28
Based on the bestselling novel by Joyce Carol Oates, this boldly reimagined fictional portrait of Hollywood legend Marilyn Monroe stars Ana de Armas.
Documentaries
Get Smart With Money – September 6
Financial advisers share their simple tips on spending less and saving more with people looking to take control of their funds and achieve their goals.
Chef's Table: Pizza – September 7
The long-running culinary hit returns with a season that's all about the pizza pie. From Portland to Phoenix, Italy to Japan, go inside the kitchens of chefs whose creativity elevates this ordinary dish to an art form via their unique flavors, inspiring backgrounds, and passion for creating the perfect slice.
Indian Predator: The Diary of a Serial Killer – September 7
When a suspect is found in a journalist's murder, the case is considered closed until a secret diary suggests 13 more victims — and possible cannibalism.
Sins of Our Mother – September 14
Lori Vallow was known to friends and family as a devoted mother of three, a loving wife, and a woman of God. But over the past three years, something went very wrong: Now Lori is in jail, waiting to stand trial for conspiracy to commit murder and first-degree murder in connection with the deaths of her fourth husband, her fifth husband's wife, and her two youngest children. For the first time, Lori's surviving son Colby steps forward to provide exclusive insight into his family's backstory as well as their present-tense narrative as Lori faces justice. At the heart of this three-part series is a single burning question: how did a seemingly normal woman become the most notorious mother in America?
Terim – September 15
Legendary manager Fatih Terim recounts his football journey, from his playing days to coaching and leading several teams to championship glory.
Fortune Seller: A TV Scam – September 21
Savvy saleswomen or devious scammers? Wanna Marchi and Stefania Nobile became the undisputed queens of Italian TV shopping — until they went too far.
The Real Bling Ring: Hollywood Heist – September 21
First there was the reality series, then a Hollywood movie. But the truth has never been told…until now. 10 years after the notorious events, the culprits have done their jail time and are ready to tell the real story of the outrageous heists that gripped the nation. This series will reveal how celebrity obsession and the rise of social media played an integral part in their motivations and serve as a cautionary tale to today's teenagers.
The Dreamlife of Georgie Stone – September 22
Sharing her journey from child to teen activist, Georgie Stone looks back at her life and historic fight for transgender rights in this documentary.
For Kids
Ivy + Bean – September 2
When Bean learns that her neighbor Ivy has a knack for magic, they team up to cast a spell on Bean's older sister that will make her dance… forever!
Ada Twist, Scientist: Season 3 – September 12
Pint-sized scientist Ada Twist and her two best friends are asking big questions — and working together to discover the truth about everything!
Dogs in Space: Season 2 – September 15
Fetch — a new planet for us all! With Earth in danger, desperate scientists send genetically enhanced dogs into space to find a new world to call home.
Gymnastics Academy: A Second Chance – September 16
In the wake of an injury, American teen Kyra Berry gets a second chance to chase her dreams — and a gymnastics scholarship — in faraway Australia.
Go Dog Go: Season 3 – September 19
The gang's on-the-go adventures take an un-fur-gettable turn when Tag, Scooch and friends welcome a new family to Pawston and show them all around town!
Karma's World: Season 4 – September 22
New songs and adventures await in Hansberry Heights as Karma rhymes her way through bigger challenges and shows up for her family, friends and community.
Pokémon: The Arceus Chronicles – September 23
While investigating the legend of the mythical Pokémon Arceus, Ash, Goh and Dawn uncover a plot by Team Galactic that threatens the world.
My Little Pony: Make Your Mark: Chapter 2 – September 26
When these sure-footed friends stick together, their magic is even better! Welcome to Equestria, where everypony belongs.
September 1
Barbie Mermaid Power
Escape from Alcatraz
Fenced In
The Girl Next Door
Hachi: A Dog's Tale
The Interpreter
The Jackal
JoJo's Bizarre Adventure STONE OCEAN Episodes 13-24
Liss Pereira: Adulting
LOL House of Surprises: Season 1
Love in the Villa
Nacho Libre
Off the Hook
Planes, Trains and Automobiles
Primal Fear
S.W.A.T.: Season 5
Samurai Rabbit: The Usagi Chronicles: Season 2
Tyler Perry's Madea's Witness Protection
Waterworld
Welcome Home Roscoe Jenkins
Young Sheldon: Season 5
September 2
Buy My House
Dated and Related
Devil in Ohio
The Festival of Troubadours
Ivy + Bean
Ivy + Bean: The Ghost That Had to Go
Ivy + Bean: Doomed to Dance
Pokémon Master Journeys: The Series: Season 1
You're Nothing Special
September 3
Little Women
September 4
The Broken Hearts Gallery
Coraline
The Dressmaker
Marley
Seeking a Friend for the End of the World
The SpongeBob Movie: Sponge on the Run
September 5
Cocomelon: Season 6
Once Upon a Small Town
September 6
Bee and PuppyCat
Get Smart With Money
Rodrigo Marques: King of Uncouth
Sheng Wang: Sweet and Juicy
Untold: The Race of the Century
September 7
Chef's Table: Pizza
Indian Predator: The Diary of a Serial Killer
September 8
Entrapped
Diorama
September 9
Cobra Kai: Season 5
End of the Road
Merlí. Sapere Aude: Season 2
No Limit
Narco-Saints
Plaza Cathedral
September 11
Possessor
September 12
Ada Twist, Scientist: Season 3
September 13
Jo Koy: Live from the Los Angeles Forum
September 14
Broad Peak
The Catholic School
El Rey, Vicente Fernández
Heartbreak High
The Lørenskog Disappearance
Sins of Our Mother
September 15
Coach Carter
Dogs in Space: Season 2
Kick-Ass 2
Terim
September 16 
The Brave Ones
Do Revenge
Drifting Home
Fate: The Winx Saga: Season 2
Gymnastics Academy: A Second Chance
I Used to Be Famous
Love Is Blind: After the Altar: Season 2
Mirror, Mirror
Santo
Skandal! Bringing Down Wirecard
September 19
Go Dog Go: Season 3
September 20
Patton Oswalt: We All Scream
September 21
The Blacklist: Season 9
Designing Miami
For Love
Fortune Seller: A TV Scam
Iron Chef Mexico
The Perfumier
The Real Bling Ring: Hollywood Heist
September 22
The Dreamlife of Georgie Stone
Karma's World: Season 4
Snabba Cash: Season 2
Thai Cave Rescue
September 23
A Jazzman's Blues
ATHENA
The Girls at the Back
Jamtara – Sabka Number Ayega: Season 2
Lou
Pokémon: The Arceus Chronicles
September 24
Dynasty: Season 5
Fullmetal Alchemist The Final Alchemy
September 25
The Witches
September 26
A Trip to Infinity
My Little Pony: Make Your Mark: Chapter 2
September 28
Nick Kroll: Little Big Boy
September 28
Blonde
Eat the Rich: The GameStop Saga
Inside the World's Toughest Prisons: Season 6
Too Hot to Handle: Brazil: Season 2
September 29
The Empress
Power Rangers Dino Fury: Season 2
September 30
Anikulapo
Beirut
Entergalactic
Floor is Lava: Season 3
Human Playground
Phantom Pups
Rainbow
What We Leave Behind
Last Call
Leaving September 1
Quantico: Seasons 1-3
Leaving September 8
Homeland: Seasons 1-8
Leaving September 12
Offspring: Seasons 1-7
Leaving September 26
RuPaul's Drag Race: Seasons 2-9
---
---
---
Similar Articles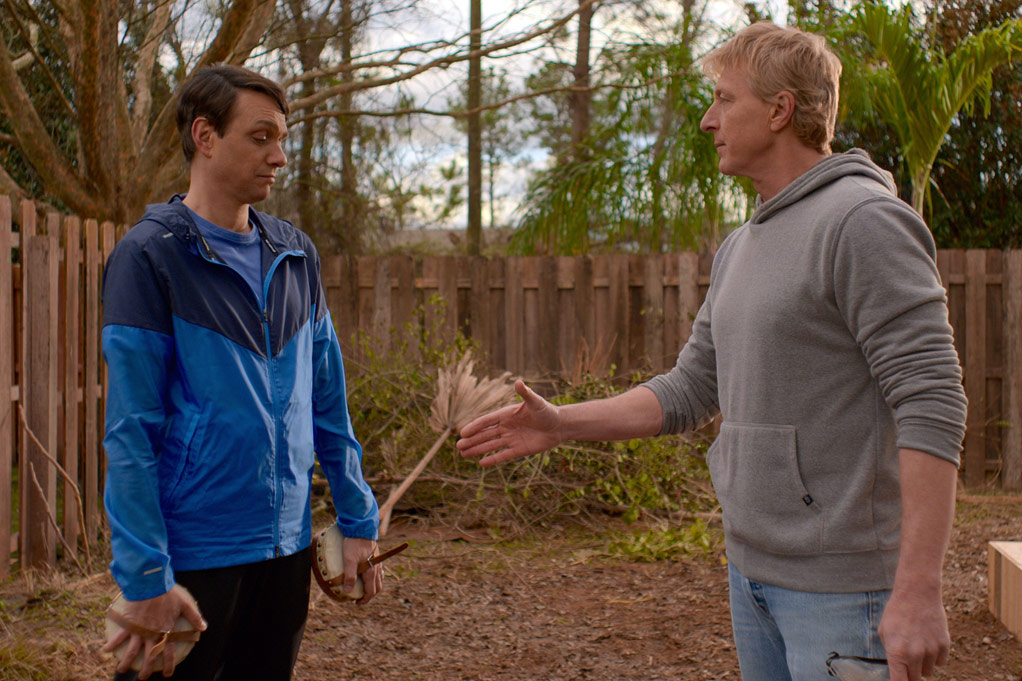 December 27, 2021 | Leave a Comment
Find out what's new on streaming this week and releasing on DVD and Blu-ray, including Season 4 of Cobra Kai and The Lost Daughter starring Olivia Colman.
---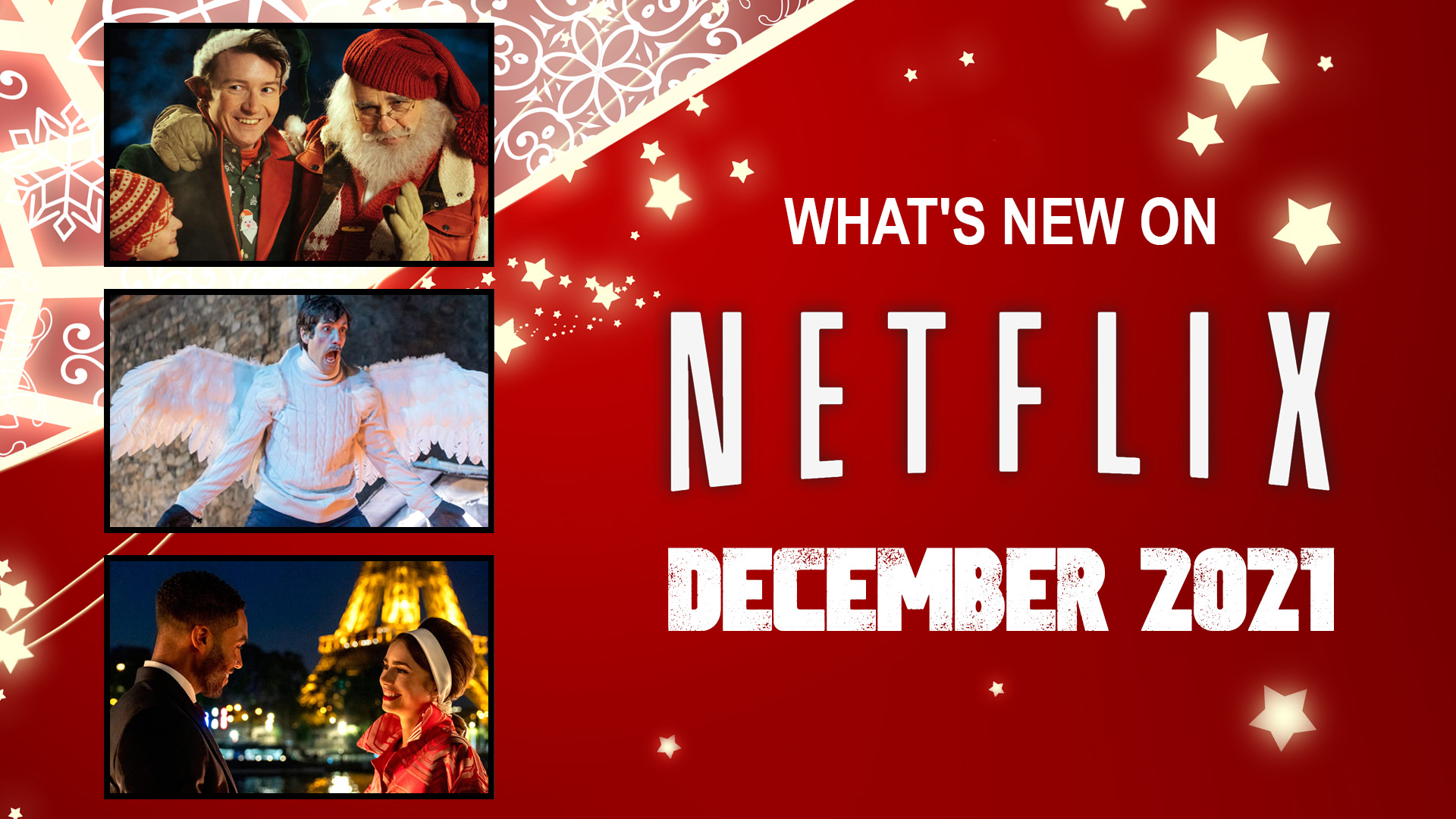 December 1, 2021 | Leave a Comment
Find out what's new – and what's leaving the streaming during the month of December. Check out all the Christmas content, stars, returning series and more!
---
---