What's new on Netflix this February 2016
By Marriska Fernandes on January 29, 2016 | Leave a Comment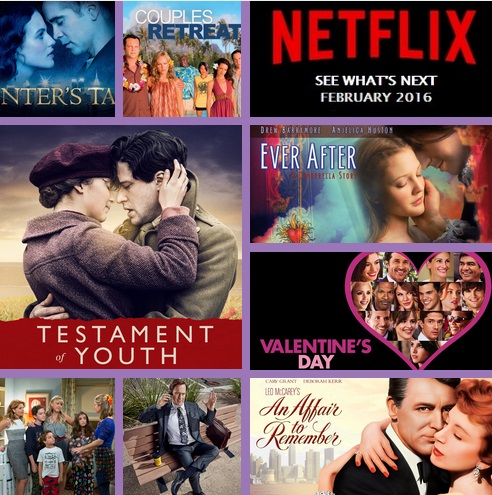 All we want to do is Netflix and chill when the real chill outside ain't so pleasant. The Netflix February list of shows to watch is here and we're counting the hours to happy hour!
There are a number of cheesy rom-coms to make you drool and if that doesn't tickle your fancy, check out the new horror films! There's also a handful of original content to keep you company, including Judd Apatow's Love.
Netflix Originals
Netflix has a slew of new original content coming your way in 2016 and Judd Apatow's Love (Feb. 19) is next up on the list.  It follows nice guy Gus (Paul Rust) and wild-child Mickey (Gillian Jacobs) as they navigate the humiliations of intimacy, commitment, love and other things they were hoping to avoid. Sound familiar? Welcome to the club.
How can this list be complete without some love for Fuller House (Feb. 26), which brings back D.J. Tanner and many of the original cast members. Also available for company is Crouching Tiger, Hidden Dragon: Sword of Destiny (Feb. 26), the documentary Cooked, which explores the human need to cook and how you can transform raw ingredients into mouthwatering dishes, and Theo Von: No Offense (Feb. 26).
Pour me a cuppa love
'Tis the season of love so this calls for a few rom-coms, of course. Ever After: A Cinderella Story (Feb. 1) sings to your heart as Drew Barrymore and Dougray Scott play lovebirds. Colin Farrell will make you swoon as he wins the heart of his leading lady in Winter's Tale (Feb. 20). Cary Grant and Deborah Kerr bring their romantic cruise getaway to the streaming screens with An Affair to Remember (Feb. 1). If this romantic tearjerker doesn't strike your fancy, there's no hope for you.
Young and in-love couples might enjoy a few of these. Valentine's Day (Feb. 1) is obviously on the menu with a huge ensemble presenting different love stories, some cheesy, some not so successful. Never Been Kissed (Feb. 1), Couples Retreat (Feb. 10) and About Last Night (Feb. 20) are also some great options for love birds and movie lovers.
Love and War
Based on the First World War memoir by Vera Brittain, Testament of Youth (Feb. 4) serves to tug at your heart strings. The Monuments Men (Feb. 20) and 300:Rise of an Empire (Feb. 3) might be some better alternatives if you ain't feelin' the love.
Survival of the Fittest
Of course, there's the action-packed movies like Scarlett Johansson's The Island, Disney's Tron: Legacy and Unbreakable, which will be available for streaming starting Feb. 1. Let's go solve those mysteries and save the day now.
Serve Me Some Horror
As much as I love rom-coms, horror movies are also right up my alley. Tiger House (Feb. 1) – I might not call it a horror – but it was an interesting one. Arnold Schwarzenegger plays daddy to Abigail Breslin in this zombie outbreak movie titled Maggie (Feb. 1). Machete Kills is also available for streaming starting Feb. 1. So get ready for a bowl of spine-chilling stories and then some.
Last Call
We have to also bid farewell to some good movies on Netflix. This calls for binge-watching with friends over the weekend. One thriller that I'd recommend watching is Prisoners. It builds a great plot and the suspense is totally worth the wait. I'd then pick Coyote Ugly, which calls for a girls' night (duh!). We're The Millers is a comedy you'll definitely not want to watch with the family but hey, what are friends for if not to keep you company during awkward movie scenes.
Handsome hunks Mark Wahlberg and Dwayne Johnson will bring forth their best moves in Pain & Gain. Is it worth your time? One word. Bodybuilders. *Mic drop*
Have a love-ly or love-free February, your call.
Until next time,
Marriska Fernandes
---
---
---
Similar Articles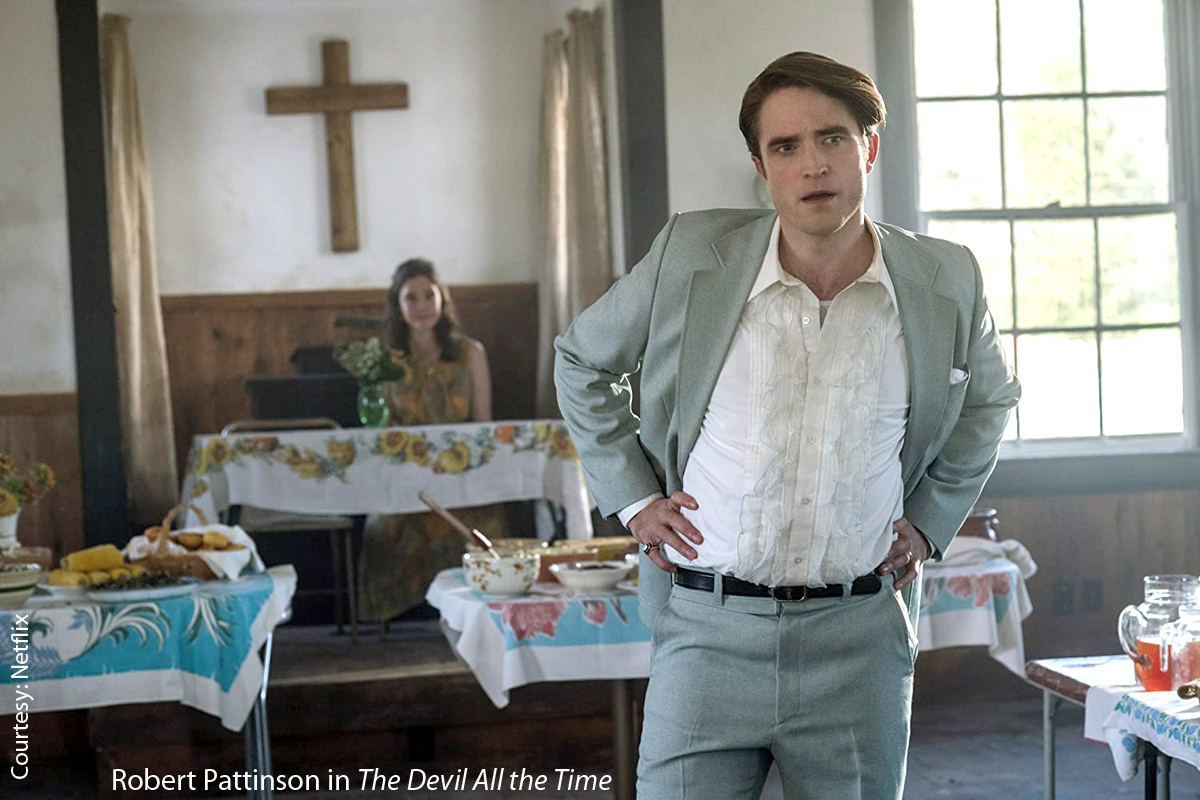 September 15, 2020 | Leave a Comment
As summer comes to a close, the entertainment doesn't stop. Check out the DVDs, Blu-rays and streaming shows on Disney+, Netflix and more coming out this week.
---
---
---