What's new on Streaming and VOD this week – June 28 to July 4
By Tribute on July 3, 2020 | Leave a Comment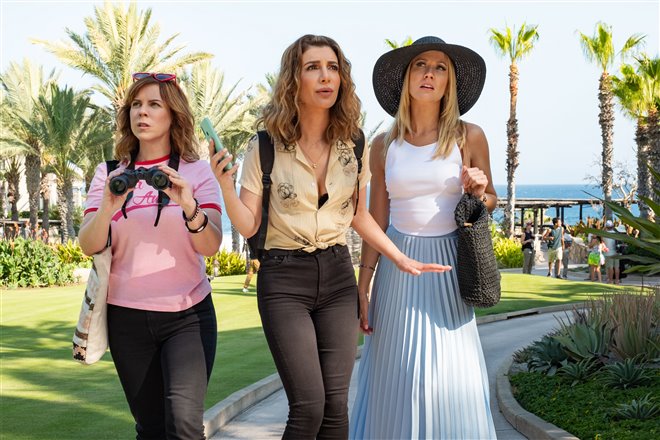 There's no shortage of movies and shows to watch this week on streaming, digital and on demand. With Broadway shut down until January 2021, everyone is excited for the release of Hamilton on Disney+. You can also get a blast from the past with the release of the new TV series, The Baby-Sitters Club on Netflix. But that's not all, there are so many other movies and shows dropping this week. Check out the highlights below. ~Brie Davis
The Sommerdahl Murders – DCI Dan Sommerdahl (Peter Mygind) investigates murders in the Danish coastal town of Helsingør with his best friend, Detective Flemming Torp (André Babikian), and his wife, Marianne (Laura Drasbæk), the chief criminal technician. Available June 29 on Acorn TV.
Unsolved Mysteries: Season 1 – This reboot of the original series of the same name offers a new mystery each episode, involving murders, missing persons, and unexplained UFO sightings. Detectives, journalists, and family members offer clues, present theories, and identify suspects, hoping one viewer holds the key to solving the mystery. Available July 1 on Netflix.

The Baby-Sitters Club – Kristy Thomas (Sophie Grace), Mary Anne Spier (Malia Baker), Claudia Kishi (Momona Tamada), Stacey McGill (Shay Rudolph) and Dawn Schafer (Xochitl Gomez) are middle-school friends who start their own babysitting business in the town of Stoneybrook, Connecticut. Based on the best-selling, beloved book series by Ann M. Martin. Available July 3 on Netflix.
Hamilton – Straight from the stage at the Richard Rogers Theatre on Broadway comes the true story behind one of America's foremost founding fathers and first U.S. Secretary of the Treasury, Alexander Hamilton (played by Lin-Manuel Miranda). The 11-time Tony award-winning musical also won the 2016 Grammy for Best Musical Theater Album and the 2016 Pulitzer Prize for Drama. Available July 3 on Disney+.
Desperados – Wesley (Nasim Pedrad) panics when she drunkenly sends an angry email to her new boyfriend Jared (Robbie Amell) after he ghosts her for five days. The next day she gets a call from him. He's in a hospital in Mexico after being badly injured in a car accident and explains that he left his phone at the resort.  Now Wesley and her two best friends, Brooke (Anna Camp) and Kaylie (Sarah Burns), fly to Mexico to delete the email, but they only get into worse trouble. Available July 3 on Netflix.
Click here for more of what's available on streaming services and click here to see our What's New on Netflix July 2020 photo gallery.
Here's a complete list of everything streaming this week:
June 28
I'll Be Gone in the Dark: Season 1, Episode 1 (Crave)
Penny Dreadful: City of Angels: Season 1, Episode 10 – Season Finale (Crave)
June 29
The Sommerdahl Murders: Series 1 (Acorn TV)
The Yorkshire Vet: Series 3-5 (Acorn TV)
June 30
Adú (Netflix)
American Woman (Digital/VOD)
BNA (Netflix)
George Lopez: We'll Do It For Half (Netflix)
Force of Nature (Digital/VOD)
Strange But True (Digital/VOD)
Welcome to Chechyna (Crave)
July 1
The Amazing Spider-Man (Netflix)
American Horror Story:  Seasons 1-2 (Amazon Prime Video)
Anne Frank – Parallel Stories (Netflix)
The Art of War (Netflix)
Beastly (Netflix)
The Big Short (Netflix)
Catch Me If You Can (Netflix)
Chico Bon Bon: Monkey with a Tool Belt: Season 2 (Netflix)
Cleo & Cuquin: Season 2 (Netflix)
Deadwind: Season 2 (Netflix)
Doctor Who: Season 12 (Crave)
The F**k-It List (Netflix)
Father Brown: Season 8, Episodes 1 and 2 (BritBox)
Get Rich or Die Tryin' (Netflix)
Glee: Seasons 1 – 6 (Amazon Prime Video)
Hellboy II: The Golden Army (Netflix)
Homeland: Seasons 2 – 6 (Amazon Prime Video)
The Italian Job (Netflix)
Jumping the Broom (Netflix)
Justin Bieber: Never Say Never (Netflix)
Last Action Here (Netflix)
Legends of the Fall (Netflix)
Little Odessa (Netflix)
Lord of War (Netflix)
Mean Girls (Netflix)
Neighbors (Amazon Prime Video)
Never Back Down 2: The Beatdown (Netflix)
Once Upon a Time in the West (Netflix)
Pitch Perfect (Amazon Prime Video)
Playmobil: The Movie (Amazon Prime Video)
Pokemon the Series: Sun & Moon: Sun & Moon: Ultra Legends (Netflix)
Say I Do (Netflix)
South Park: Season 23 (Crave)
Stand By Me (Netflix)
Sweeney Todd: The Demon Barber (Netflix)
Street (Netflix)
The Terminal Trotro (Netflix)
True Grit (Netflix)
True Romance (Netflix)
Tully Zodiac (Netflix)
Under the Riccione Sun (Netflix)
Unsolved Mysteries (Netflix)
July 2
Canada's Drag Race: Season 1, Episode 1 (Crave)
Charle's Angels (Amazon Prime Video)
Jumanji: The Next Level (Amazon Prime Video)
Thiago Venture: POKAS (Netflix)
Warrior Nun (Netflix)
 July 3
Animal ER: Season 1 and 2 (Disney+)
The Baby-Sitters Club (Netflix)
Beyond The Pale (BritBox)
Cable Girls: Final Season: part 2 (Netflix)
Desperados (Netflix)
Disney Family Sundays: Episode 135  (Disney+)
Dragonheart: Vengeance (Crave)
Ford V Ferrari (Crave)
Hamilton (Disney+)
Hanna Season 1-2 (Amazon Prime Video)
Ice Road Rescue: Season 1-4 (Disney+)
It's a Dog's Life with Bill Farmer: Episode 108 (Disney+)
The Jesus Rolls (Crave)
JU-ON: Origins (Netflix)
The Murder at Road Hill House (BritBox)
The Murder on Angel Lane (BritBox)
One Day At Disney: Episode 131 (Disney+)
Pixar in Real Life: Episode 109 (Disney+)
Southern Survival (Netflix)
The Suspicions of Mr. Whicher (BritBox)
The Ties that Bind (BritBox)
July 4
The Girl on the Train (Netflix)
---
---
---
Similar Articles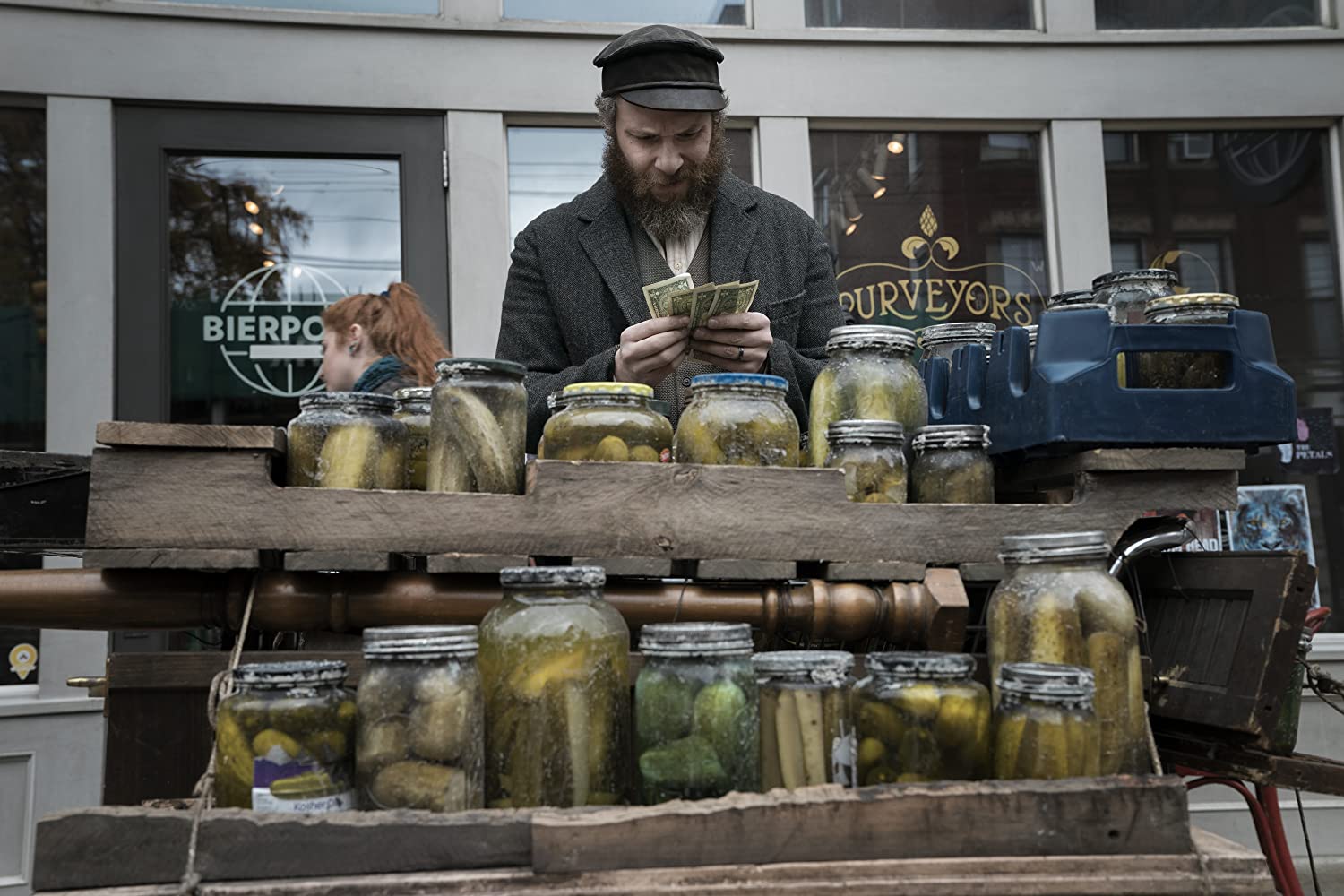 August 7, 2020 | 4 Comments
This week marks the debut of several new originals from some of the biggest stars. plus some fan favorites. Check out everything new on streaming and VOD.
---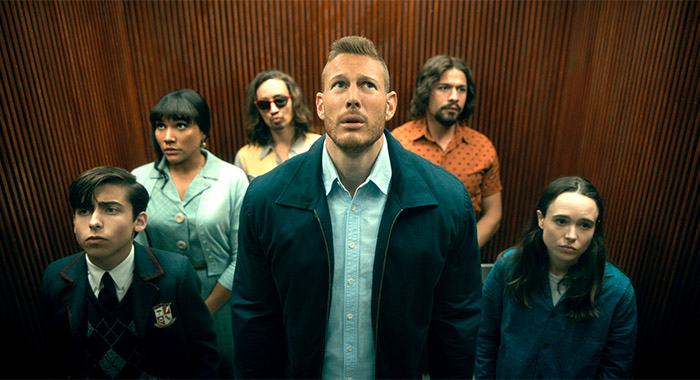 July 30, 2020 | Leave a Comment
So many new shows are premiering this week on streaming services including the highly anticipated release of Netflix's The Umbrella Academy. Check out what else is new streaming and VOD.
---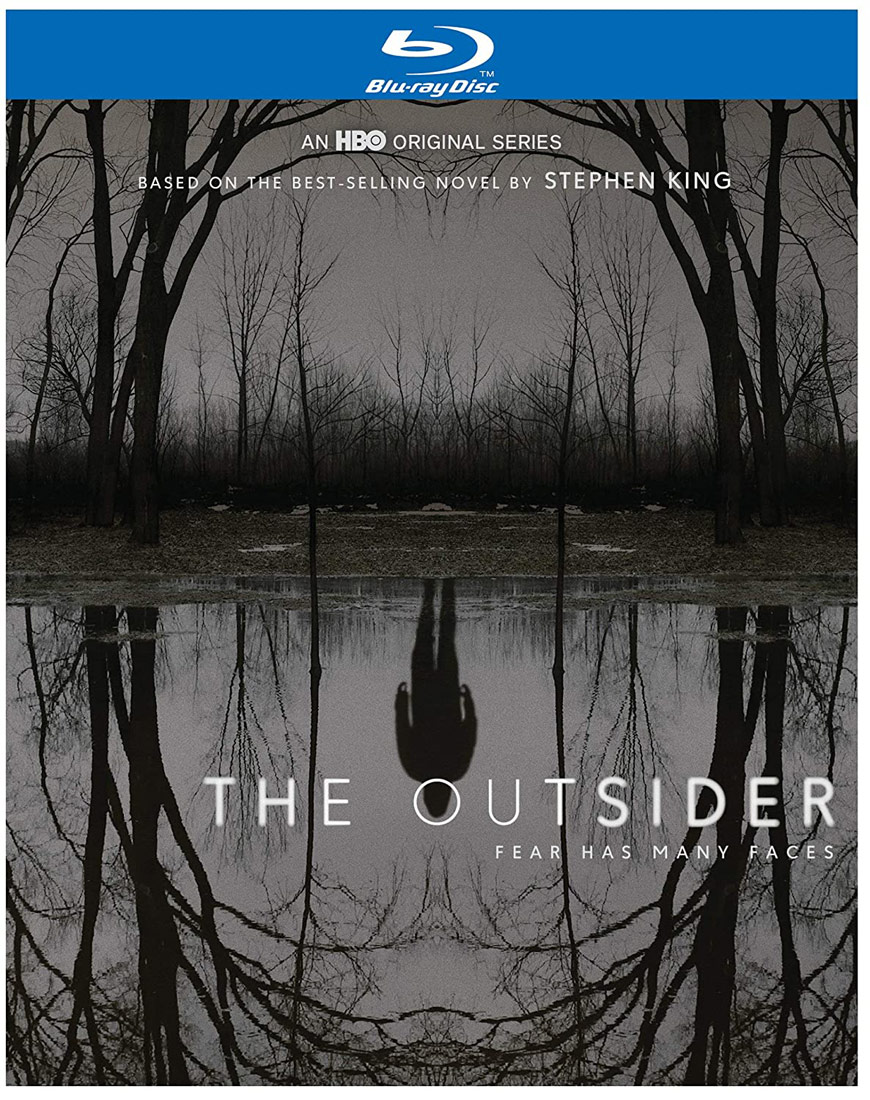 July 28, 2020 | Leave a Comment
Check out the assortment of releases this week, featuring the talents of Ben Mendelsohn, Jason Bateman, Nicolas Cage, Cynthia Erivo, Amy Ryan and Nick Robinson.
---