What's new on Streaming and VOD this week through July 26
By Tribute on July 23, 2020 | Leave a Comment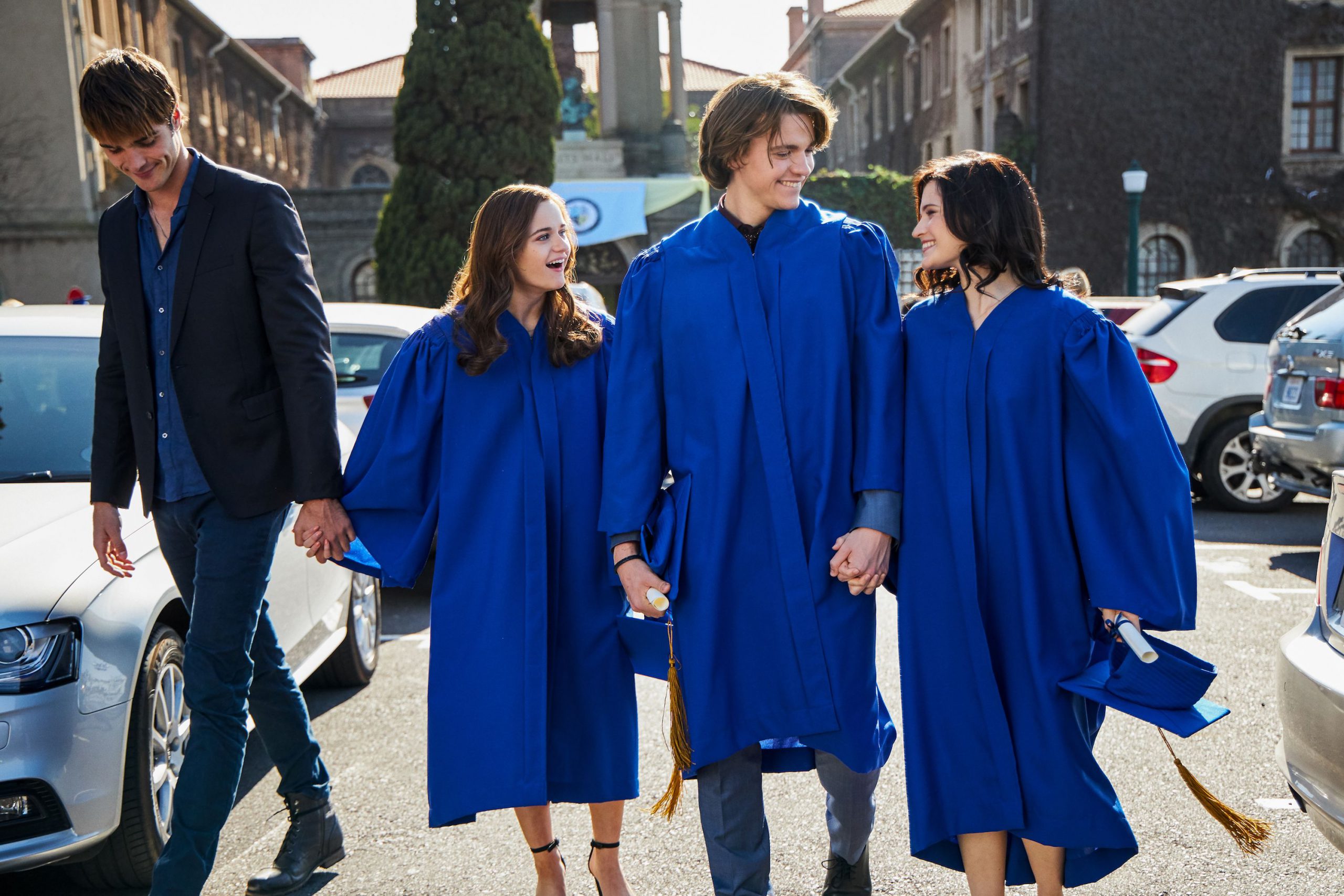 This week marks the release of the long-awaited Netflix sequel The Kissing Booth 2 and Jim Gaffigan's stand-up specials on Prime Video. If those aren't your genre, you can also catch the debut of several new series on streaming platforms, along with plenty of new movies on digital and on demand. Check out some of the highlights below. ~Brie Davis
Jim Gaffigan: The Pale Tourist – As part of his hour-long comedy specials, Jim Gaffigan boldly goes where no stand-up comedian has gone before: everywhere. Gaffigan traveled the globe as part of his The Pale Tourist worldwide tour, meeting people in each country, eating the food, and learning a bit about the history. He then transformed those experiences into a stand-up set of all-new material and performed it for locals and expatriates, before heading on to another destination and doing it all over again. Available July 24 on Prime Video.
The Kissing Booth 2 – Elle Evans (Joey King) is in her senior year of high school, having just seen her boyfriend Noah Flynn (Jacob Elordi) off to Harvard. While she juggles a long-distance relationship and worries about getting into her dream college with her best friend Lee (Joel Courtney), complications are brought on when she becomes friends with a new student named Marco. Available July 24 on Netflix.
Rogue Trip – ABC News reporter Bob Woodruff was a war correspondent in Iraq before he was seriously injured by a roadside bomb. Now, more than a decade later, he's on a journey with his 28-year-old son Mack to showcase the more positive, lesser-known places in some of the world's most troubled regions. Available July 24 on Disney+.
The Rental – Two couples (Dan Stevens, Alison Brie, Jeremy Allen White, Sheila Vand) rent a house on the ocean for a weekend getaway. However, they get a weird vibe from their host, Taylor. When they find a hidden camera in the bathroom, they decide the vacation is over and make plans to leave the next morning. That night, a series of incidents lead to something far more sinister, as well-kept secrets are exposed. The four come to see each other in a whole new light. Available July 24 on VOD.
Portrait of a Lady on Fire – In 1760 France, Marianne is commissioned to paint the wedding portrait of Héloïse, a young woman who has just left the convent. Because she is a reluctant bride-to-be, Marianne arrives under the guise of companionship, observing Héloïse by day and secretly painting her by firelight at night. As the two women orbit one another, intimacy and attraction grow as they share Héloïse's first moments of freedom. The portrait soon becomes a collaborative act of and testament to their love. Available July 24 on Crave.
Click here for more of what's available on streaming services.
Here's a complete list of everything streaming this week:
July 20
Ashley Garcia: Genius in Love (Netflix)
The Nest: Episode 3 (Acorn TV)
Mount Pleasant: Series 5 (Acorn TV)
The Yorkshire Vet: Series 6 (Acorn TV)
July 21
Agatha's Christie's Poirot (BritBox)
Father Brown: Season 8, Episodes 7 and 8 (BritBox)
How to Sell Drugs Online (Fast): Season 2 (Netflix)
IP Man 4: The Finale (Netflix)
Jack Whitehall: I'm Only Joking (Netflix)
Miss Marple Remastered (BritBox)
The Murder of Roger Ackroyd – Radio Version (BritBox)
The Outpost (Digital/VOD)
The Room (Digital/VOD)
She-Dunnit: Agatha Christie & Her Legacy (BritBox)
Street Food: Latin America (Netflix)
White Lie (Digital/VOD)
July 22
Fear City: New York vs The Mafia (Netflix)
Love on the Spectrum (Netflix)
Norseman: Season 3 (Netflix)
Signs (Netflix)
Sons of Anarchy: Seasons 3-7 (Netflix)
July 23
Canada's Drag Race: Season 1, Episode 4 (Crave)
Escape from Pretoria (Prime Video)
The Larva Island Movie (Netflix)
Scary Stories to Tell in the Dark (Prime Video)

July 24
¡A cantar! (Sing On! Spain) (Netflix)
Amulet (VOD)
Best in Paradise (BritBox)
Disney Family Sundays: Episode 138 (Disney+)
Dragons: Rescue Riders: Secrets of the Songwing (Netflix)
Jim Gaffigan: The Pale Tourist (Prime Video)
The Kissing Booth 2 (Netflix)
Last Christmas (Crave)
Ofrenda a la tormenta (Netflix)
One Day At Disney: Episode 134 (Disney+)
PJ Masks (Shorts): Season 1 (Disney+)
Portrait of a Lady on Fire (Crave)
Retaliation (Digital/VOD)
The Rental (VOD)
Rogue Trip (Disney+)
Wild Congo: Season 1 (Disney+)
Wild Japan (Disney+)
Wild Sri Lanka: Season 1 (Disney+)
July 26
Banana Split (Netflix)
Good Girls: Season 3 (Netflix)
---
---
---
---
Similar Articles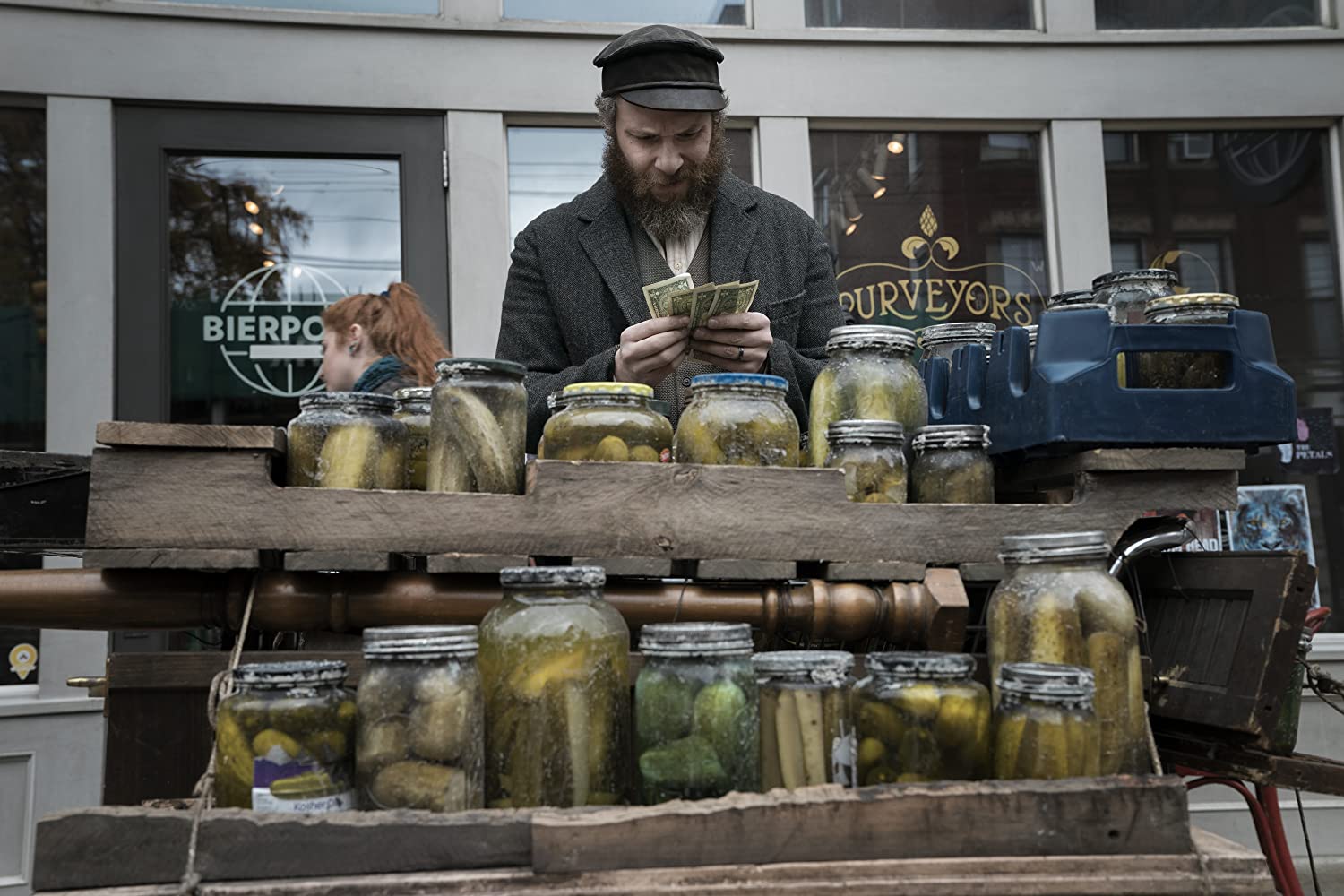 August 7, 2020 | 4 Comments
This week marks the debut of several new originals from some of the biggest stars. plus some fan favorites. Check out everything new on streaming and VOD.
---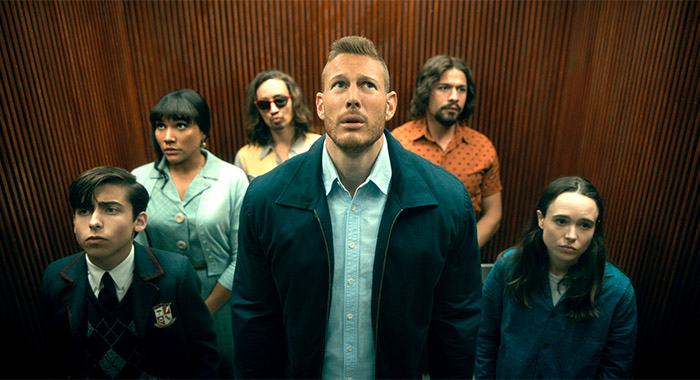 July 30, 2020 | Leave a Comment
So many new shows are premiering this week on streaming services including the highly anticipated release of Netflix's The Umbrella Academy. Check out what else is new streaming and VOD.
---
---