What's new to watch on Netflix Canada December 2021
By Alexandra Heilbron on December 1, 2021 | Leave a Comment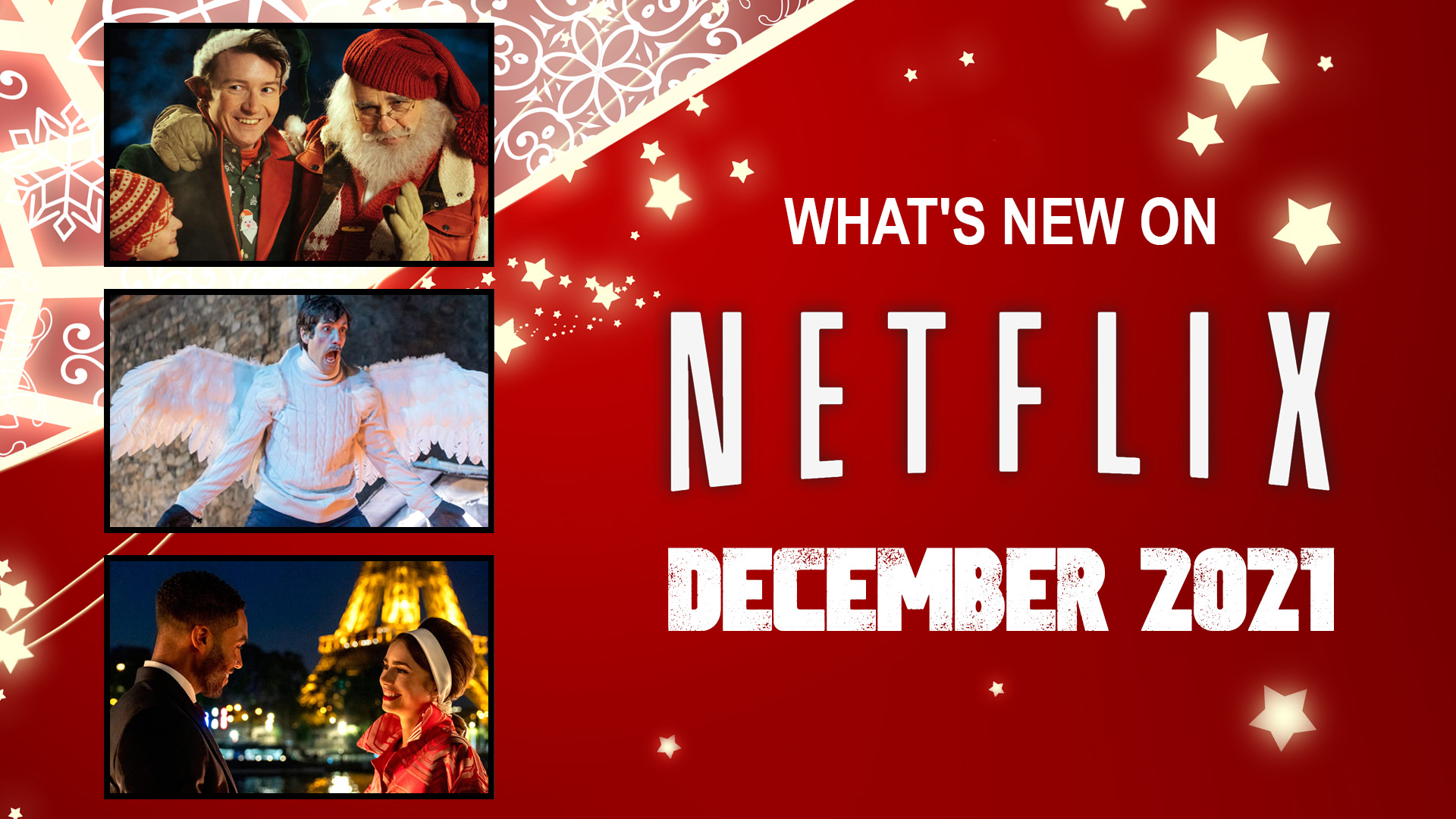 With Christmas on the way, Netflix has pulled out all the stops to make sure viewers are entertained this December. From new seasons of favorite shows such as The Witcher starring Henry Cavill, Cobra Kai starring Ralph Macchio and William Zabka, and Emily in Paris starring Lily Collins, to original movies such as The Unforgivable starring Sandra Bullock and Don't Look Up starring Jennifer Lawrence and Leonardo DiCaprio, there's a wealth of entertaining content to watch this month as we speed towards Christmas. Click here for our photo gallery of December originals! ~Alexandra Heilbron
Christmas Movies 🎁
Single All the Way – December 2
Desperate to avoid his family's judgment about his perpetually single status, Peter (Michael Urie) asks his best friend Nick (Philemon Chambers) to pretend to be his boyfriend on a Christmas visit home, but their plan — and feelings — change when his family plays matchmaker.
David and the Elves – December 6
A jaded, overworked elf runs off to the real world where he tries to experience the magic of Christmas with the help of a newly befriended young boy.
How To Ruin Christmas: The Funeral – December 10
A year after last year's Christmas disaster, Tumi (Busise Lurayi) finds herself in the center of another holiday family mess when a relative suddenly passes away.
A California Christmas: City Lights – December 16
In this sequel to A California Christmas, a year after their romance took root, Callie (Lauren Swickard) and Joseph (Josh Swickard) are leaving the ranch for family business in San Francisco — with wedding bells on the horizon.
A Naija Christmas – December 16
A mother's Christmas wish — and the grand prize that comes with it — sets off a fierce competition between her sons.
Grumpy Christmas – December 21
A family trip to the beach turns crazy when Servando and Alicia, Alma's willful aunt, start an over-the-top competition to control Christmas.
1000 Miles from Christmas – December 24
A Christmas tale, a romantic comedy and the story of a man in his 30s who learns — reluctantly — to get carried away by the Christmas spirit.
Star Power
The Power of the Dog – December 1
Charismatic rancher Phil Burbank (Benedict Cumberbatch) inspires fear and awe in those around him. When his brother (Jesse Plemons) brings home a new wife (Kirsten Dunst) and her son (Kodi Smit-McPhee), Phil torments them until he finds himself exposed to the possibility of love.
The Unforgivable – December 10
Released from prison into a society that won't forgive her for the murder of a police officer, Ruth Slater (Sandra Bullock) searches for the little sister she was forced to leave behind. Click here to watch our interview with Neli Kastrinos, who plays young Katie.
Don't Look Up – December 24
Astronomer Dr. Randall Mindy (Leonardo DiCaprio) is feeling enormous stress due to the knowledge that an incoming comet is predicted to have a severe outcome when it lands. Fellow astronomer Kate Dibiasky (Jennifer Lawrence) further elaborates the severity of this incoming comet, but the news is ignored by the White House, which leads Randall and Kate to go on a media tour to warn mankind.
The Lost Daughter – December 31
A woman's (Olivia Colman) quiet seaside vacation takes an unsettling turn when her fixation on a young mother (Dakota Johnson) staying at a nearby villa awakens dark memories from her past. Directed by Maggie Gyllenhaal.
Favorite Series
Bonus Family: Season 4 – December 9
A kitchen fire, a classroom showdown and a call from the hospital set in motion a flurry of family reckonings and relationship crises.
The Witcher: Season 2 – December 17
With Geralt of Rivia (Henry Cavill) having finally found endangered princess Cirilla of Cintra (Freya Allen), the epic hit series returns for a second season.
Emily in Paris: Season 2 – December 22
Having established herself at marketing film Savoir in Paris, Emily (Lily Collins) continues to find her footing. However, the fallout from a night of passion could send her stumbling into trouble.
Cobra Kai: Season 4 – December 31
The Miyagi-Do and Eagle Fang dojos join forces to take down Cobra Kai at the All Valley Under 18 Karate Tournament… and whoever loses must hang up their gi. As Daniel LaRusso's (Ralph Macchio) daughter Samantha and Johnny Lawrence's (William Zabka) protégé Miguel try to maintain the dojo alliance while Johnny's son Robby (Tanner Buchanan) goes all in at Cobra Kai, the fate of the Valley has never been more precarious.
For Kids
Jurassic World Camp Cretaceous: Season 4 – December 3
The campers leave Isla Nublar behind, only to wash ashore on strange new terrain that's crawling with threats — and closely guarded secrets.
Mixtape – December 3
In 1999, 12-year-old Beverly (Gemma Brooke Allen) lives with her grandmother (Julie Bowen) after her parents die. When she discovers a broken mixtape that her parents made, she sets out to recover the songs — and learn more about her mom and dad.
Centaurworld: Season 2 – December 7
Horse heads off on a mission to build an army and defeat the Nowhere King. It won't be easy, but she's got the herd by her side — and Rider back home.
Go Dog Go: Season 2 – December 7
Adventurous pups Tag and Scooch are going everywhere this season, from exciting places all around Pawston to the bright lights of Chew York City!
Back to the Outback – December 10
They might look dangerous, but these wildly misunderstood creatures have hearts of gold — and they're breaking out of captivity on a quest to find their home in the Outback.
StarBeam: Beaming in the New Year – December 14
Summersette's biggest baddies join forces on New Year's Eve to battle Zoey and the Beam Team. But cool cousin Zara powers up to help save the day!
Puff: Wonders of the Reef – December 16
A baby pufferfish travels through a wondrous, microscopic world full of fantastical creatures as he searches for a home in the Great Barrier Reef in this documentary film narrated by Rose Byrne.
Word Party Presents: Math! – December 28
Count numbers, compare shapes and find patterns with baby animals Franny, Bailey, Kip, Lulu and Tilly as they use math and sing songs to solve problems.
Thrillers/True Crime
Anxious People – December 29
A robber fails after trying to rob a cashless bank and ends up instead taking eight people hostage during an open house at an apartment. When the police storm the apartment, it's empty. When questioned afterwards, the hostages have very little to tell the police about what really happened and what the robber looked like. A mystery develops, while the hostages share a common secret that creates a unique bond between them.
Crime Scene: The Times Square Killer – December 29
The second installment of an ongoing documentary series about how certain locations became accomplices to crimes that took place there. Examining how the danger and depravity of New York's Times Square in the late 1970s and early 1980s made it possible for one man to commit — and nearly get away with — unthinkable acts in a nearly lawless area rife with drugs and sex work.
Take a look at the full list of programming below — and also what's leaving the streamer.
December 1
The Big Lebowski
Bridesmaids
The Croods
Home
JoJo's Bizarre Adventure: Stone Ocean
Kayko and Kokosh: Season 1 & 2
Kubo and the Two Strings
Lost in Space: Season 3
Les Misérables: The Staged Concert
Love Actually
Meet Joe Black
Notting Hill
Paul Blart: Mall Cop
The Power of the Dog
Queen & Slim
Reservoir Dogs
Schindler's List
Spartacus
Spider-Man 3
Storm Rising: Season 1
Tears of the Sun
Trolls
Tyler Perry's Madea's Big Happy Family
Wild Wild West
December 2
Coyotes
The Flash: Season 8
Jumanji: The Next Level
Single All the Way
The Whole Truth
December 3
Cobalt Blue
Coming Out Colton
Jurassic World Camp Cretaceous: Season 4
Mixtape
Money Heist: Part 5, Vol 2
Money Heist: From Tokyo to Berlin: Volume 2
The Fast and the Furious
2 Fast 2 Furious
The Fast and the Furious: Tokyo Drift
Fast & Furious
Fast Five
Fast & Furious 6
Furious 7
Shaun the Sheep: The Flight Before Christmas
Workin' Moms: Season 5
December 5
Japan Sinks: People of Hope: Season 1, Episode 8
December 6
David and the Elves
Voir
December 7
Centaurworld: Season 2
Go Dog Go: Season 2
Nicole Byer: BBW (Big Beautiful Weirdo)
December 8
Carolin Kebekus: The Last Christmas Special
Titans: Season 3
December 9
Asakusa Kid
Bathtubs Over Broadway
Bonus Family: Season 4
The Family That Sings Together: The Camargos
The Grudge
December 10
Anonymously Yours
Aranyak
Back to the Outback
How To Ruin Christmas: The Funeral
Twentysomethings: Austin (formerly Roaring Twenties)
Saturday Morning All Star Hits!
Still Out of My League
Two
The Unforgivable
December 11
The Hungry and the Hairy
December 12
Japan Sinks: People of Hope: Season 1 (episode 9)
Just Mercy
December 14
The Future Diary
Russell Howard: Lubricant
StarBeam: Beaming in the New Year
December 15
Elite Short Stories: Phillipe Caye Felipe
The Hand of God
Masha and the Bear: Nursery Rhymes: Season 1 Part 2
Masha and the Bear: Season 5
Selling Tampa
Sleepless in Seattle
Superstore: Season 6
Taxi Driver
December 16
A California Christmas: City Lights
A Naija Christmas
Aggretsuko: Season 4
Puff: Wonders of the Reef
December 17
Fast & Furious Spy Racers: Season 6: Homecoming
The Witcher: Season 2
December 18
The Boss Baby
Bulgasal: Immortal Souls
Gemini Man
December 19
What Happened in Oslo
December 20
Elite Short Stories: Samuel Omar
December 21
Jim Gaffigan: Comedy Monster
Grumpy Christmas
December 22
Emily in Paris: Season 2
Little Women (2019)
December 23
Elite Short Stories: Patrick
December 24
1000 Miles from Christmas
Don't Look Up
Minnal Murali
The Silent Sea
Stand By Me
December 25
Single's Inferno
Jimmy Carr: His Dark Material
Stories of a Generation – with Pope Francis
December 26
Lulli
December 28
Word Party Presents: Math!
December 29
Anxious People
Crime Scene: The Times Square Killer
December 30
Kitz
Hilda and the Mountain King
December 31
Cobra Kai: Season 4
The Lost Daughter
Queer Eye: Season 6
Seal Team
Stay Close
LAST CALL
Leaving December 13
Halt and Catch Fire: Seasons 1-4
Leaving December 14
Saint Seiya: Seasons 1-6
Leaving December 30
Suits: Seasons 1-9
Leaving December 31
Family Guy: Season 12
Modern Family: Seasons 1-9
New Girl: Seasons 1-7
Sons of Anarchy: Seasons 1-7
---
---
---
Similar Articles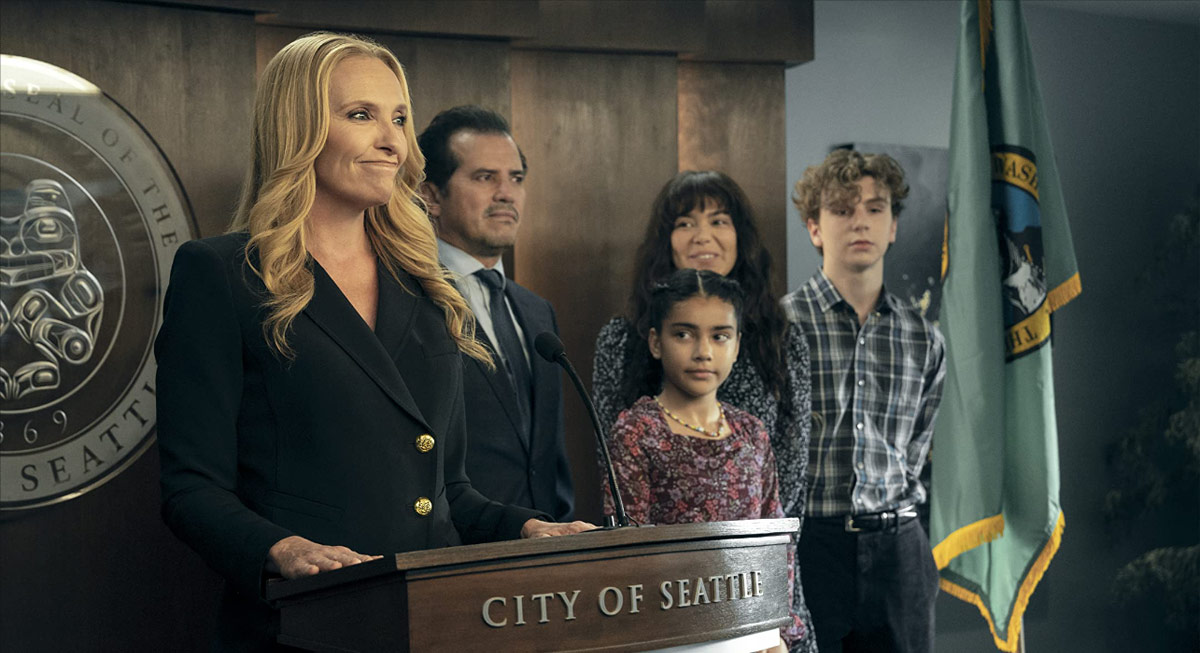 March 27, 2023 | Leave a Comment
Find out what's new this week on Prime Video, Disney+, Netflix, Apple TV+, Paramount+, CBC Gem and more, as well as what's releasing on DVD and Blu-ray.
---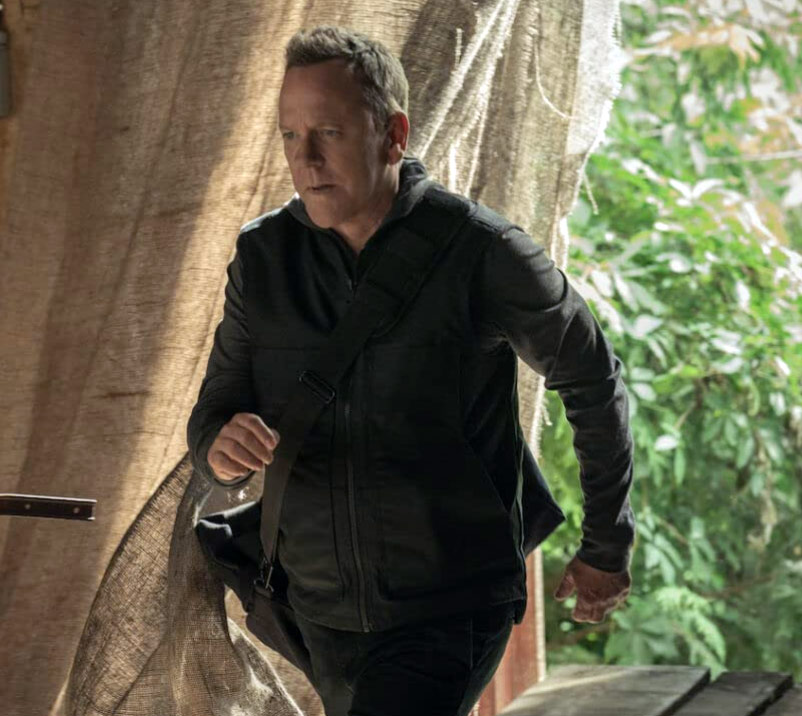 March 20, 2023 | Leave a Comment
Find out what's new this week on Prime Video, Disney+, Netflix, CBC Gem, Apple TV+, Paramount+ and more, as well as what's releasing on DVD and Blu-ray.
---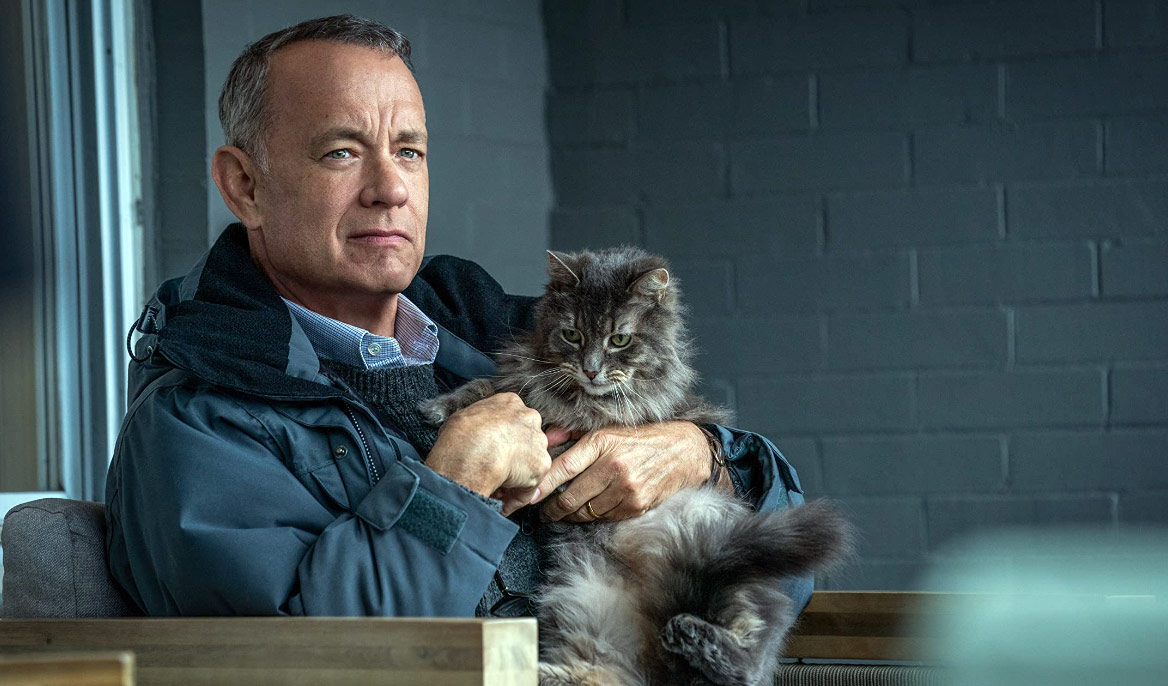 March 13, 2023 | Leave a Comment
Find out what's new this week on Prime Video, Disney+, Netflix, CBC Gem, Apple TV+, Paramount+ and more, as well as what's releasing on DVD and Blu-ray.
---