What's new to watch on Netflix Canada for November 2020
By Alexandra Heilbron on October 22, 2020 | 1 Comment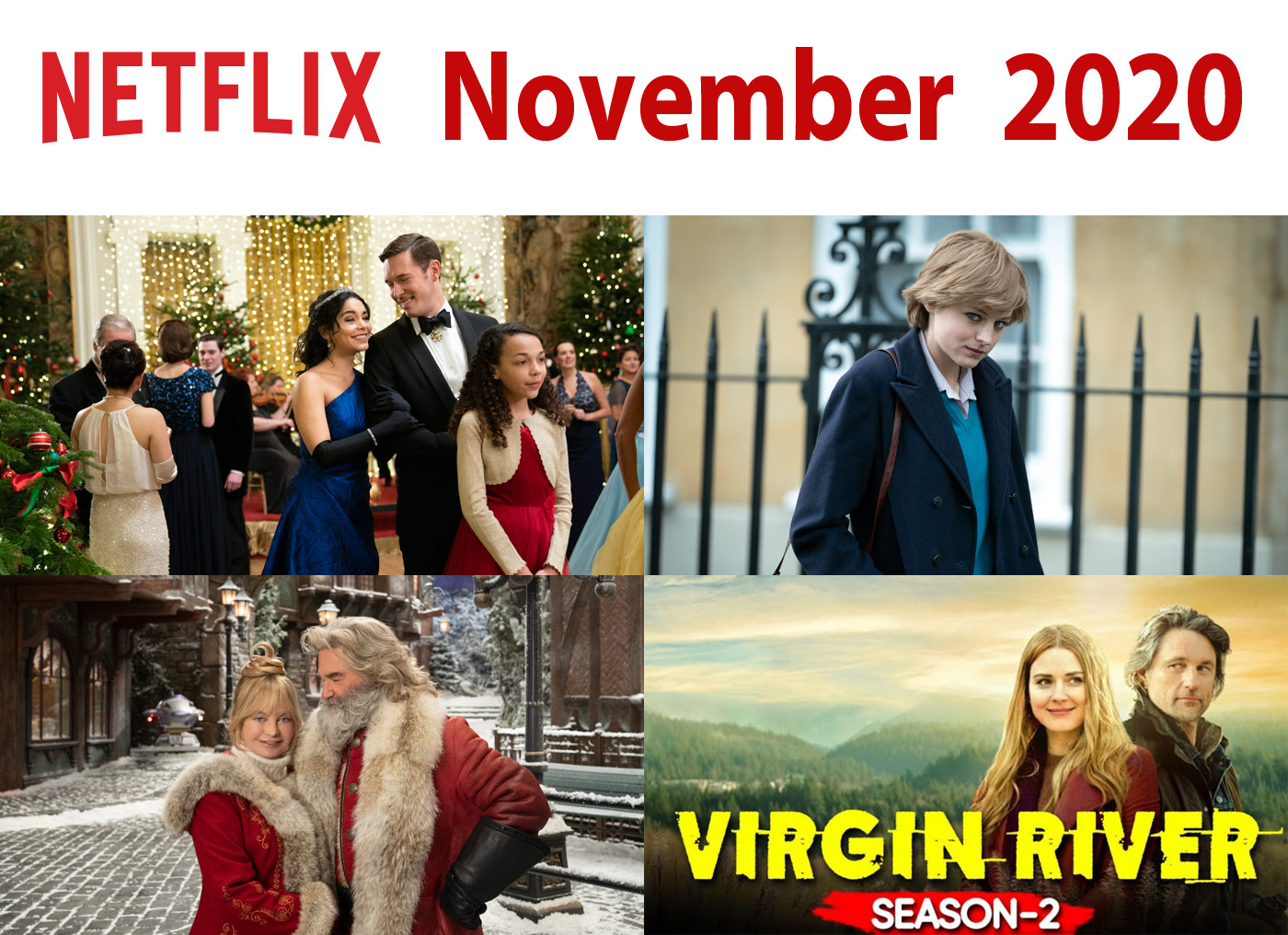 Christmas films and more on Netflix this November 2020
It's almost November and if you're as impatient as we are to find out what new and exciting shows are coming to the popular streaming service in the weeks to come, keeping reading! ~Alexandra Heilbron
Christmas is quickly approaching and to get you in the mood, Netflix has plenty of Christmas-themed movies. Operation Christmas Drop (Nov. 5) is a Netflix original about Congressional aide Erica Miller (Kat Graham) who flies to an island military base in order to determine whether the good deeds they're doing for the people of 56 different islands is worth the cost. She meets Captain Andrew Jantz (Alexander Ludwig), who is assigned the task of showing her around. Her first impression of him isn't great, and their opposing goals make Erica a hard sell.
For fans of true crime stories, Carmel: Who Killed Maria Marta? (Nov. 5) is a documentary series on the circumstances surrounding the death of María Marta García Belsunce, one of the most controversial criminal cases in Argentina.
The new Netflix series Dash & Lily (Nov. 10) follows a whirlwind holiday romance as cynical Dash (Austin Abrams) and optimistic Lily (Midori Francis) trade dares, dreams, and desires in the notebook they pass back and forth at locations all across New York City.
An imaginary world comes to life in Jingle Jangle: A Christmas Journey (Nov. 14), a new film about legendary toymaker Jeronicus Jangle (Forest Whitaker), whose trusted apprentice (Keegan-Michael Key) steals his most prized creation. It's up to his bright and inventive granddaughter and a long-forgotten invention to heal old wounds and reawaken the magic within.
Legendary actress Sophia Loren returns to screens after a 10-year absence in The Life Ahead (Nov 13). She plays a Holocaust survivor who takes in a 12-year-old street kid who recently robbed her.
Season 4 of much-loved British series The Crown is finally here. Debuting Nov. 15, it starts as Queen Elizabeth (Olivia Colman) and her family find themselves preoccupied with securing an appropriate bride for Prince Charles (Josh O'Connor), who is still unmarried at 30. While Charles' romance with 18-year-old Diana Spencer (Emma Corrin) seems the stuff of fairy tales, the reality is much different.
Vanessa Hudgens is back in the sequel The Princess Switch: Switched Again (Nov 19). When Duchess Margaret (Hudgens) unexpectedly inherits the throne to Montenaro and hits a rough patch with boyfriend Kevin, it's up to her double, Princess Stacy of Belgravia (Hudgens) to get these star-crossed lovers back together… but the course of true love is complicated by a handsome royal who's intent on stealing Margaret's heart.
In the animated special Alien Xmas (Nov. 20), a race of kleptomaniac aliens attempts to steal Earth's gravity in order to more easily take everything on the planet. Only the gift-giving spirit of Christmas and a small alien named X can save the world.
Everyone's favorite legendary country singer is back with the new film Dolly Parton's Christmas on the Square (Nov. 22), featuring 14 original songs. Rich and nasty Regina Fuller (Christine Baranski) returns to her small hometown after her father's death to evict everyone and sell the land to a mall developer — right before Christmas. However, after accepting the guidance of an angel, Regina's heart begins to open.
Hillbilly Elegy (Nov. 24) is a heartwarming film about a grandmother (Glenn Close) who cares for her young grandson, J.D., when his wreck of a mother (Amy Adams) is more concerned with getting high. After high school, J.D. goes to Yale, but an urgent phone call pulls him back to his Ohio hometown.
The Christmas Chronicles 2 (Nov. 25) brings Kurt Russell back to the role of Santa and features Goldie Hawn as Mrs. Claus in this film about a cynical teenager who is pulled into an adventure with Santa when a mysterious, magical troublemaker named Belsnickel (Julian Dennison) threatens to destroy the North Pole and end Christmas.
Shawn Mendes: In Wonder (Nov. 23) follows the singer as he makes sense of his stardom, relationships and musical future over the course of a world tour.
Prefer the supernatural over holiday cheer? Check out The Call (Nov. 27), an intriguing film about a woman who returns to her former home and finds an old phone that allows her to speak with someone living in the same house — 20 years ago.
For the many fans of the first season of Virgin River who couldn't wait for the second season, we're happy to report it returns on Nov 27. Netflix isn't giving much away about the plot, but they will say that it involves engagement, babies, heartbreak and murder — and Mel Monroe (Alexandra Breckenridge) is often in the middle of what's happening in the small town.
See below for everything coming to Netflix this month and continue scrolling for what's leaving as well.
Nov. 1
12 Gifts of Christmas
A Belle for Christmas
A Perfect Christmas List
About Last Night
Angels & Demons
Argo
Austin Powers in Goldmember
Bad Santa
Broadcasting Christmas
Catch and Release
Christmas Break-In
Christmas Survival
Clueless
Dawson's Creek: Seasons 1-6
Due Date
Elf Pets: A Fox Cub's Christmas Tale
Elf Pets: Santa's Reindeer Rescue
Gangs of New York
Little Monsters
Mr. Deeds
Papillon
Penelope
Peppermint
Rocky
Ronin
The Da Vinci Code
The Juror
The Notebook
Widows
Nov. 3
Felix Lobrecht: Hype – Netflix Comedy Special
Mother – Netflix Film
Nov. 4
Blackhat
Dracula Untold
Fifty Shades of Grey
Get Him to the Greek
The Good Shepherd
Identity Thief
In the Lake of the Woods
King Kong (2005)
Love and Anarchy – Netflix Original
Mallrats
Unbroken
Nov. 5
A New York Christmas Wedding
Aquaman
Carmel: Who Killed Maria Marta? – Netflix Documentary
Operation Christmas Drop – Netflix Film
Paranormal – Netflix Original
Nov. 6
Citation – Netflix Film
Country Ever After – Netflix Original
The Late Bloomer
Nov. 9
Undercover: Season 2 – Netflix Original
Nov. 10
Dash & Lily – Netflix Original
The Possession of Hannah Grace
Trash Truck – Netflix Family
Nov. 11
Aunty Donna's Big Ol' House of Fun – Netflix Comedy Special
The Liberator – Netflix Original
Nasce uma Rainha / A Queen Is Born – Netflix Original
Night School
What We Wanted – Netflix Film
Nov. 12
Ludo – Netflix Film
Nov. 13
Jingle Jangle: A Christmas Journey – Netflix Film
The Life Ahead – Netflix Film
The Minions of Midas – Netflix Original
The Outpost
Nov. 15
A Very Country Christmas
The Crown: Season 4 – Netflix Original
Hometown Holiday
Nov. 17
The Boss Baby: Back in Business: Season 4 – Netflix Family
The Mule
We Are the Champions – Netflix Original
Nov. 18
El sabor de las margaritas / Bitter Daisies: Season 2 – Netflix Original
Holiday Home Makeover with Mr. Christmas – Netflix Original
Nov. 19
The Princess Switch: Switched Again – Netflix Film
Nov. 20
Alien Xmas – Netflix Film
Flavorful Origins: Gansu Cuisine – Netflix Documentary
If Anything Happens I Love You – Netflix Film
Voices of Fire – Netflix Original
Nov. 21
The Hangover: Part III
The Matrix Reloaded
The Matrix Revolutions
Nov. 22
Dolly Parton's Christmas on the Square – Netflix Film
Nov. 23
Shawn Mendes: In Wonder – Netflix Documentary
Nov. 24
Dragons: Rescue Riders: Huttsgalor Holiday – Netflix Family
El Cuaderno de Tomy / Notes for My Son – Netflix Film
Hillbilly Elegy – Netflix Film
Wonderoos – Netflix Family
Nov. 25
The Christmas Chronicles: Part Two – Netflix Film
Great Pretender: Season 2 – Netflix Anime
Halloween (2018)
Nov. 26
Larry the Cable Guy: Remain Seated
Mosul – Netflix Film
Spider-Man: Into the Spider-Verse
Nov. 27
A Go! Go! Cory Carson Christmas – Netflix Family
The Call – Netflix Film
Dance Dreams: Hot Chocolate Nutcracker – Netflix Documentary
Don't Listen – Netflix Film
Sugar Rush Christmas: Season 2 – Netflix Original
Überweihnachten / Over Christmas – Netflix Original
Virgin River: Season 2 – Netflix Original
La Belva / The Beast – Netflix Film
Nov. 28
The Uncanny Counter – Netflix Original
Nov. 29
Wonderoos: Holiday Holiday! – Netflix Family
Nov. 30
A Love So Beautiful – Netflix Original
Doctor Strange
Finding Agnes – Netflix Film
Spookley and the Christmas Kittens
LAST CALL
Leaving Nov. 15
Love Actually
Leaving Nov. 16
Zombieland
Leaving Nov. 18
Shrek
Shrek 2
Leaving Nov. 20
Batman Begins
The Dark Knight
The Lord of the Rings: The Fellowship of the Ring
The Lord of the Rings: The Return of the King
The Lord of the Rings: The Two Towers
Twilight
Leaving Nov. 27
The Nutcracker and the Four Realms
Leaving Nov. 30
E.T. the Extra-Terrestrial
Jurassic Park
---
---
---
---
Similar Articles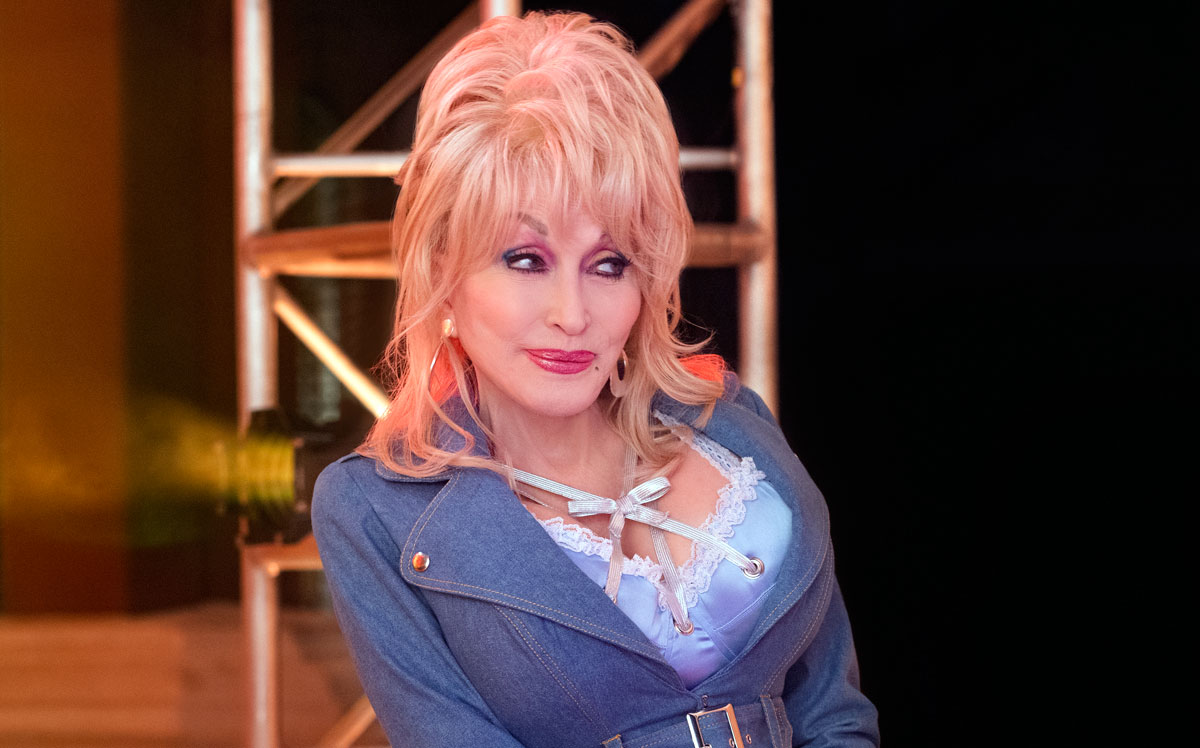 March 3, 2021 | 1 Comment
After donating $1 million last year to fund its research, Dolly Parton "gets a dose of her own medicine" as she receives her shot of the COVID-19 vaccine.
---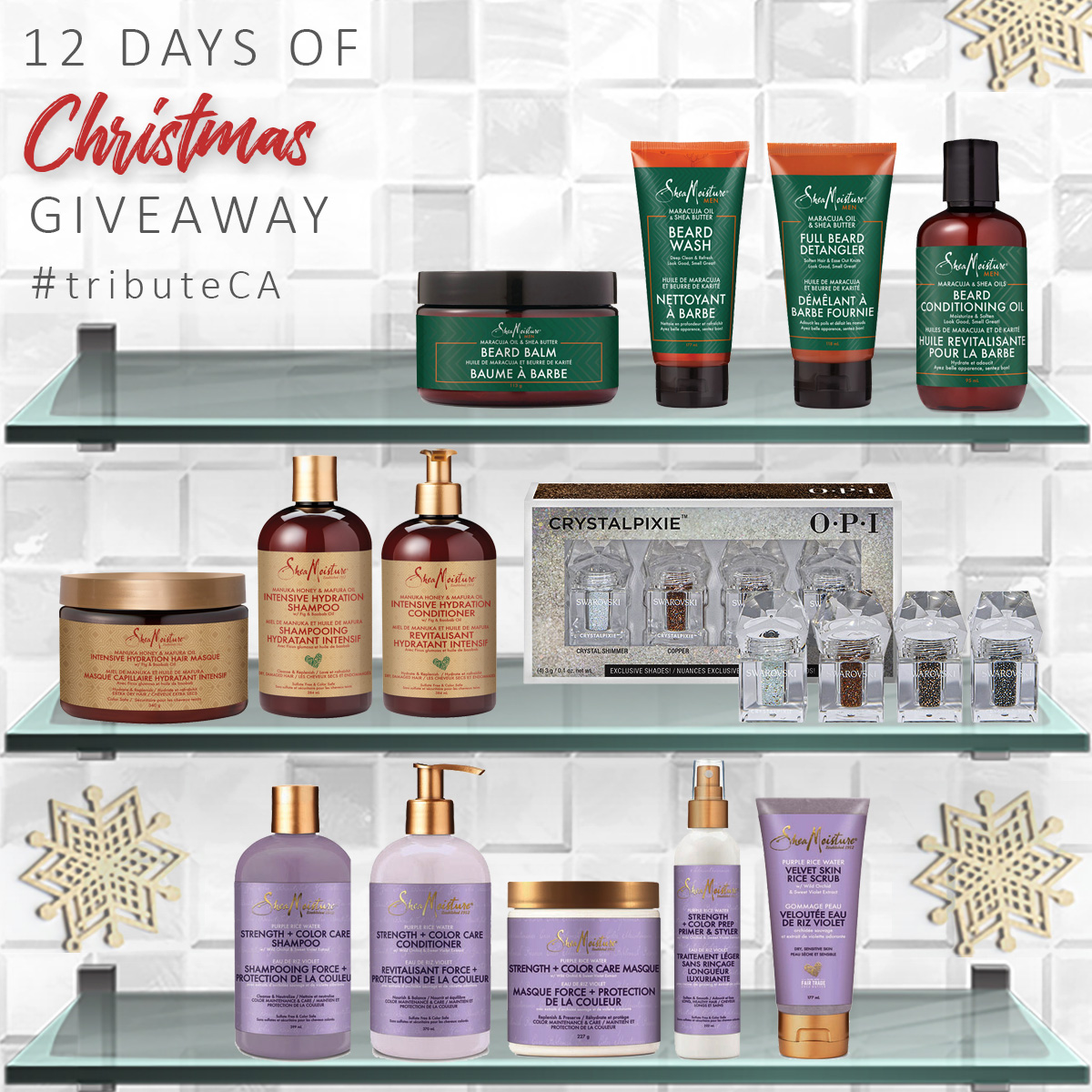 December 12, 2020 | 1,192 Comments
Today's giveaway includes over $200 in holiday gift sets for both men and women. Just because it's the pandemic, doesn't mean you can't glam up at home!
---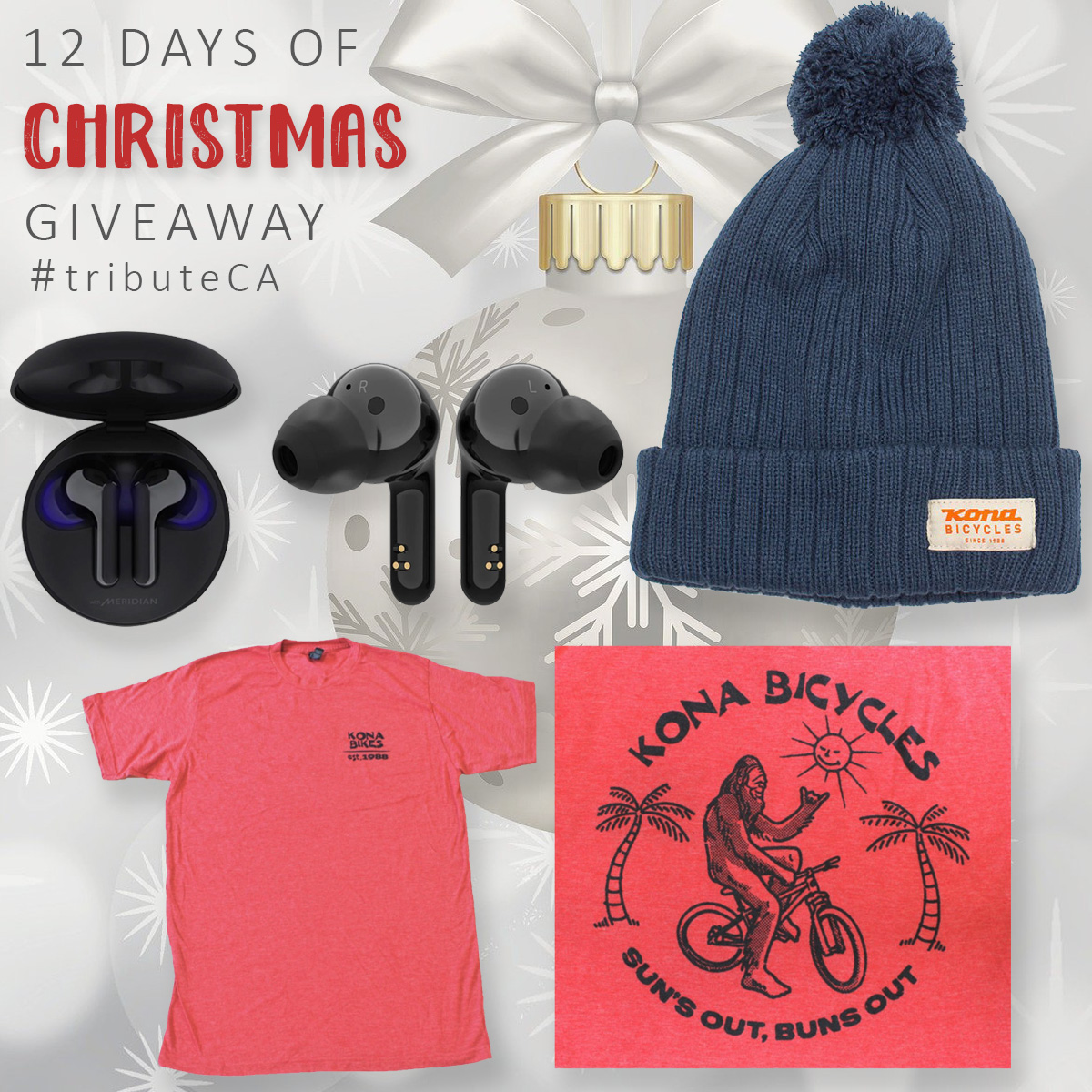 December 10, 2020 | 2,112 Comments
On the 10th Day of our 12 Days of Christmas Giveway, we have special gifts that would be perfect for anyone including LG Wireless Earbuds & Kona Bikes gear!
---