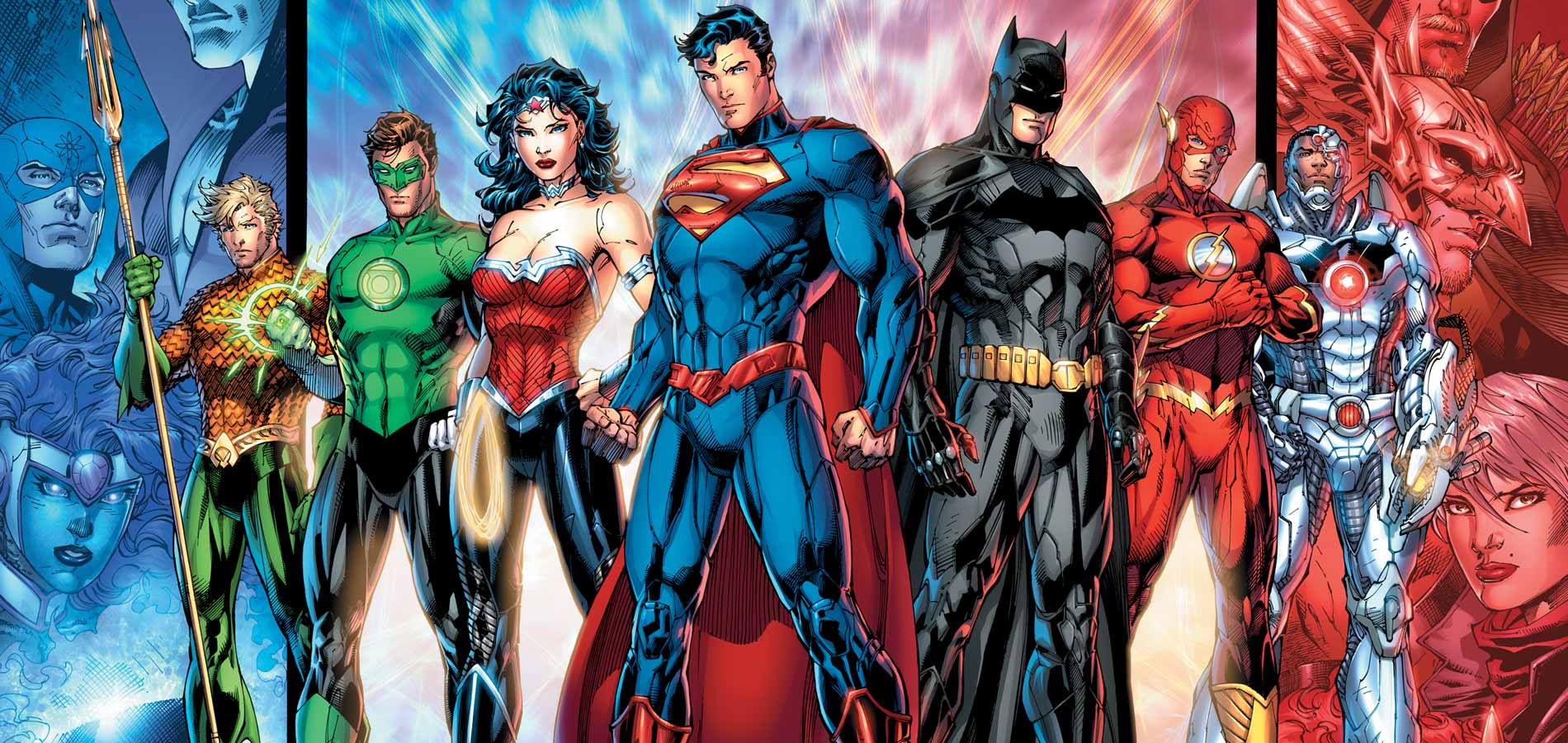 If you thought Batman v Superman was a tough fight, just scroll down to the comments and let us know your thoughts on this order!
For those of you wanting to dive into the warm bubble bath that is the DC Universe, but you're apprehensive about dipping that first toe, fear not. We've dispatched our maddest scientist (yours truly) to compile a totally scientific list of the best order to consume the DC Universe. This includes both movies and television series.
1. Wonder Woman: Easily the DC Universe's most successful movie with critics, audiences and at the box office. Chronologically speaking, it takes place long before the other movies or series on this list. Set during World War 1, Wonder Woman does a perfect job tackling the themes of the DC Universe, as well as asking tough philosophical questions. Are humans inherently good? Should gods interfere in the affairs of men?
All of this, while still being an entertaining action movie!
2. Gotham: Next on the list is FOX's hit show Gotham. This television series is interesting. It doesn't take place in any "set" era. All we know is that Bruce Wayne is a recently orphaned boy, and Jim Gordon (Ben McKenzie) is a new recruit in Gotham's PD. Gotham depicts the gradual decline of a city into crime-ridden anarchy. Essentially, the series sets up the peril that would justify Batman's vigilantism. You don't need to watch Gotham to understand the rest of the DC Universe, but it's highly recommended.
3. Man of Steel: This movie had a tough job. Superman (Henry Cavill) is such a "perfect" superhero that he can be tricky to depict. How do you tell the story of an alien with seemingly perfect morals? In spite of this hurdle, Man of Steel was not only a financial success, but it also launched the DC Universe. There would be no Wonder Woman without this film, and for that we should all be thankful.
4. Supergirl: While the Man of Steel protects Metropolis, his cousin Kara (Melissa Benoist) has her hands full with National City. Not essential viewing, but highly recommended for those who can't get enough of Superman or seeing strong women kick some butt!
5. Suicide Squad: Now that you've gotten a taste of what Superman has to deal with, let's check in with what Batman has to face. If you've seen Gotham, Suicide Squad will have greater emotional weight for you, but it's not required. Gotham's most feared criminals have been released from prison with the opportunity to potentially do some good.
6. The Flash (series): Get a first look at The Flash before he appears in Justice League. After being struck by a particle accelerator explosion, Barry Allen develops superhuman speed. We recommend getting familiar with this series to maximize your Justice League enjoyment.
7. Batman v Superman: You've seen Batman, you've seen Superman and you've seen Wonder Woman. Now that you have emotional context for these three, you can relish in the action and adventure of Batman v Superman: Dawn of Justice. As the title suggests, this movie will get you pumped for Justice League, in theaters November 17, 2017.
Now that you're prepped for Justice League, why not indulge yourself in some more DC?
8. Arrow: Do you love billionaire vigilantes? We thought you might. Check out Arrow for a fresh take on the genre. The show is a bullseye!
9. Legends of Tomorrow: Fast forward to the year 2166 for the adventure of a lifetime. Can our heroes stand up to some of the most powerful villains in all of DC? Tune in to find out! And if that's not enough for you, there's a crossover episode with The Flash, Arrow and Supergirl!
Honorable mentions: Lucifer, Preacher, iZombie, Constantine, Vixen.
What do you think of our list? Let us know in the comments! ~ Yanis Khamsi