Which Mary Poppins star paid for a role in the movie?
By Alexandra Heilbron on November 22, 2018 | 4 Comments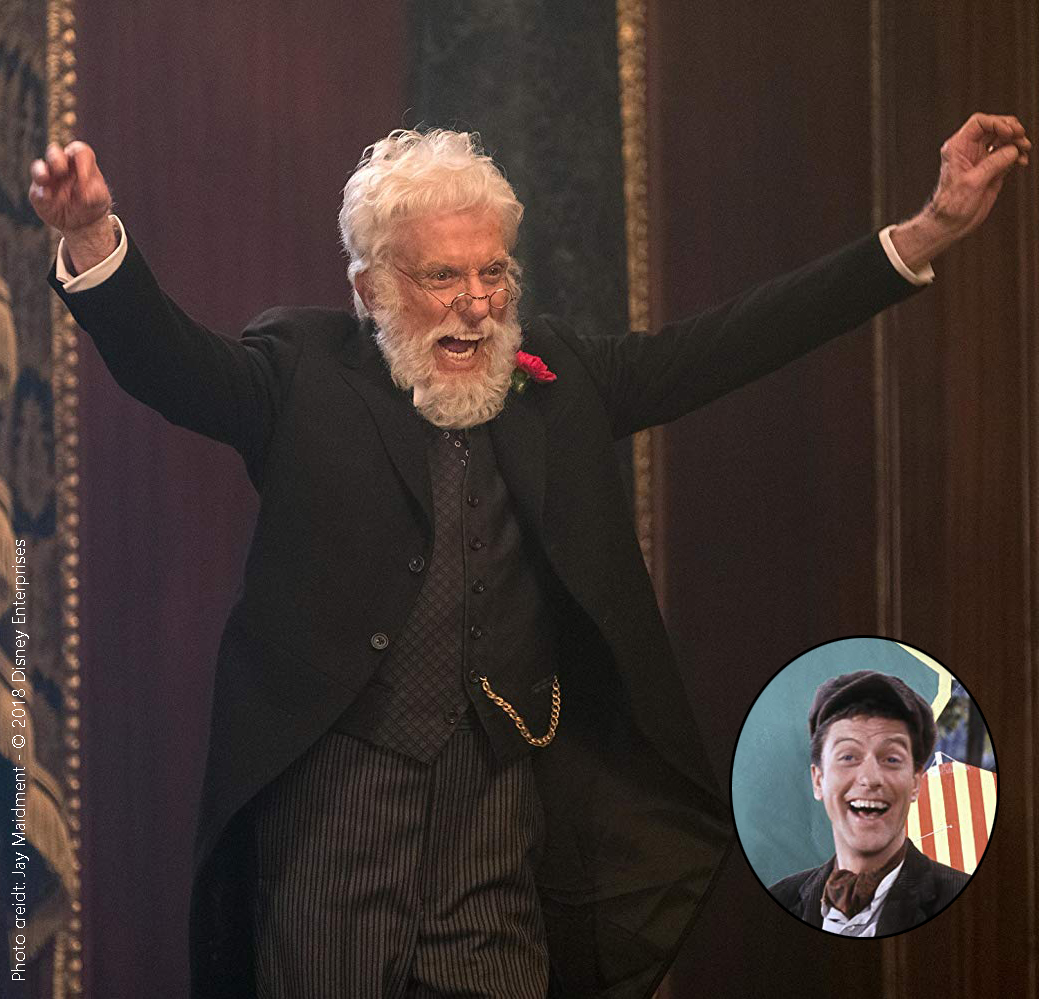 One of the stars of the original 1964 feature film Mary Poppins has admitted the only way he could get a role as a banker in the movie was to pay Walt Disney $4,000.
Dick Van Dyke, who had already been cast in a starring role as chimney sweep Bert (above, inset), also wanted to play the elderly banker, Mr. Dawes Sr., but Walt Disney just couldn't picture it.
During an interview on ABC's Mary Poppins Returns: Behind the Magic – A Special Edition of 20/20, which airs tonight (Nov. 22), the 92-year-old star told Lin-Manuel Miranda that Walt refused to give him the second, smaller part. "I said, 'I'll do it for nothing.' Actually, I had to give him $4,000 dollars. I had to pay him to do the part," Van Dyke revealed, adding, "And I'd do it again."
Van Dyke went on to say that he was thrilled to hear there was going to be a sequel, titled Mary Poppins Returns. The new movie, which takes place years later, featuring Jane and Michael Banks now grown up with children of their own, stars Emily Blunt as the magical nanny.
He said, "I got excited, of course, that there was going to be one, and, of course, my first question was: 'Can I be in it?'" he told Lin-Manuel Miranda, who stars opposite Blunt as street lamplighter named Jack — a role similar to the chimney sweep Van Dyke played in the original.
Van Dyke (pictured in a scene from the new film above) was welcomed with open arms to the sequel, landing the role of Mr. Dawes Jr., the son of his original banker character.
Mary Poppins Returns debuts in theaters on December 19, 2018. ~Alexandra Heilbron
---
---
---
---
Similar Articles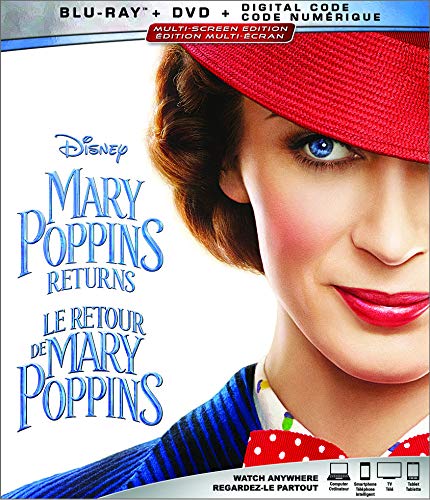 March 20, 2019 | Leave a Comment
Decades after the original film, Emily Blunt plays Mary Poppins in the sequel titled Mary Poppins Returns. Check out the film, now available on DVD and Blu-ray.
---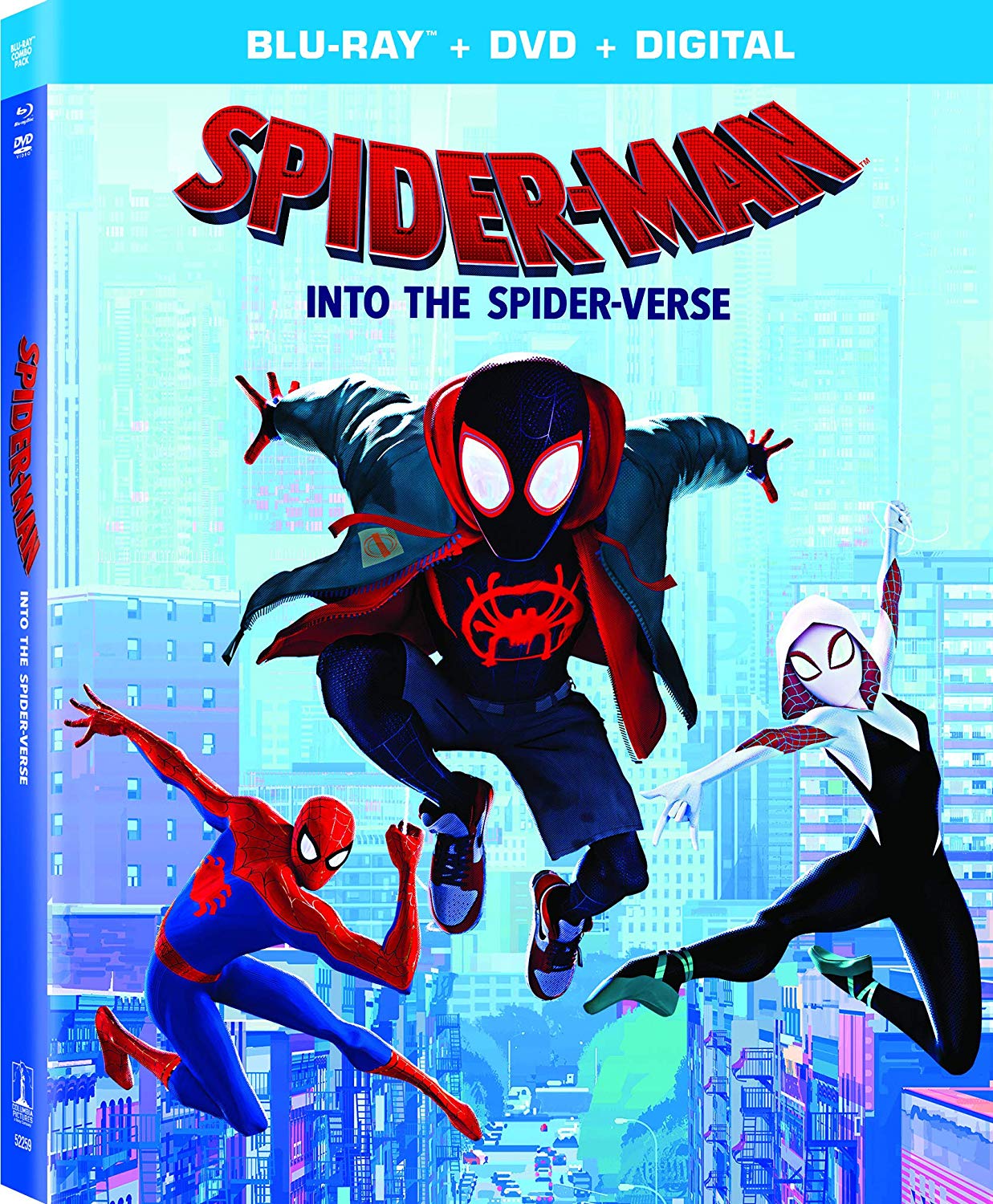 March 19, 2019 | Leave a Comment
Click here to see which new movies are releasing today on DVD and Blu-ray, including the animated Spider-Man: Into the Spider-Verse starring Shameik Moore!
---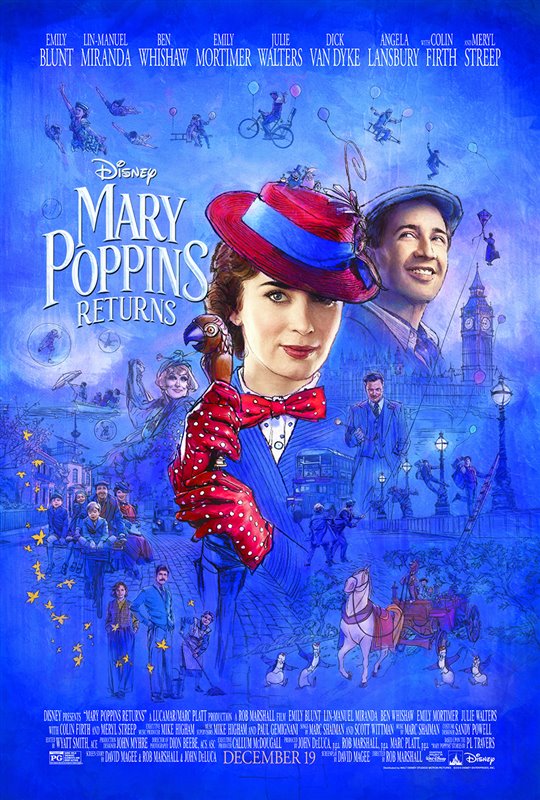 December 19, 2018 | 2 Comments
Mary Poppins Returns, starring Emily Blunt in the title role and Lin-Manuel Miranda as her friend, has all the magic of the original film, complete with cameos!
---