Which stars have been affected by the COVID-19 pandemic?
By Tribute on May 28, 2020 | 1 Comment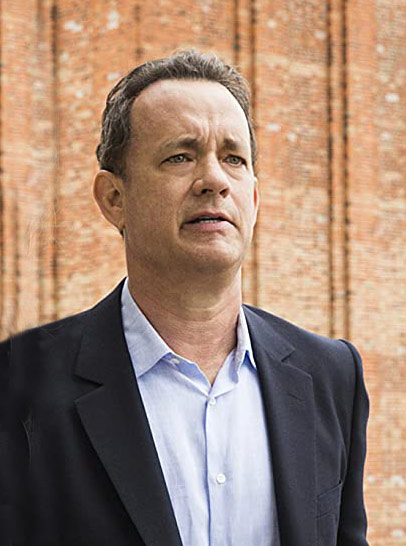 The global coronavirus pandemic has affected everyone. With almost six million confirmed cases of COVID-19 worldwide, the virus has proven no one is immune – even Hollywood. From Broadway to the silver screen to musicians and behind-the-scenes crew, dozens of celebrities have tested positive for the virus.  ~Brie Davis
Tom Hanks was one of the very first celebrities to reveal his diagnosis. He was in Australia filming the new Baz Luhrmann biopic about Elvis Presley when he tested positive. He was admitted to the hospital after originally feeling rundown and later felt other symptoms, including body aches and exhaustion.
Along with her husband, Rita Wilson also tested positive while in Australia. She experienced different symptoms than Tom, including a high fever and loss of taste and smell. Wilson was given chloroquine to help her fever, but it gave her even worse side effects, including extreme nausea and vertigo. Both Tom and Rita have since recovered and are back home in the U.S.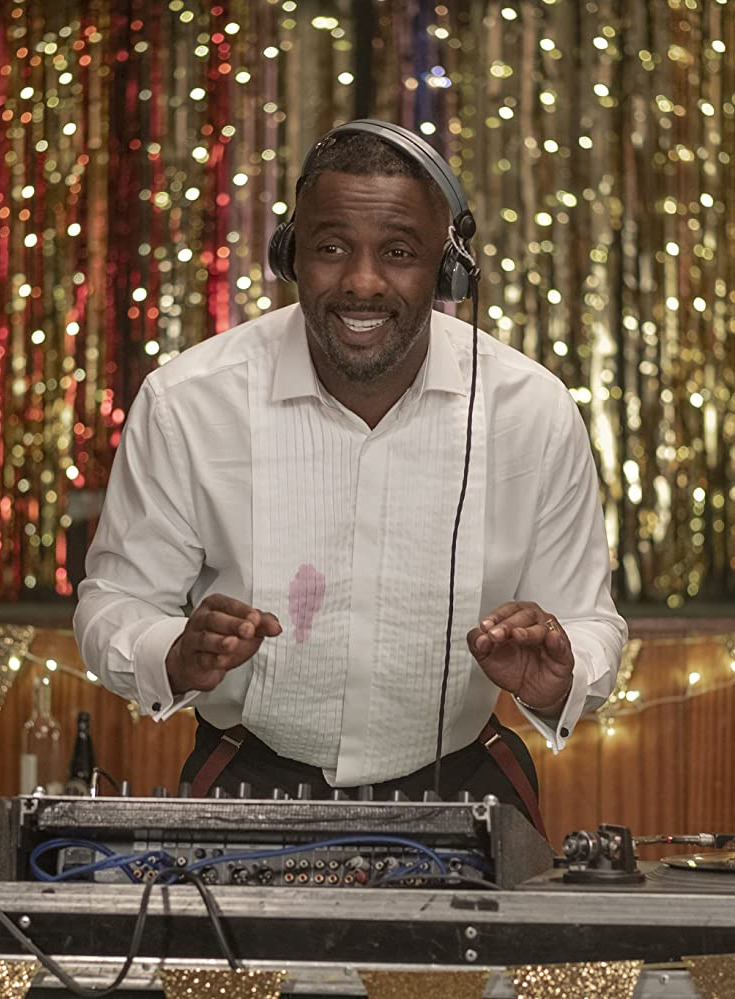 Idris Elba (pictured at right) shared the news of his diagnosis on social media back in March, saying he had no symptoms but was tested because he was exposed to someone else who was positive. Because of his experience, he is now working with the United Nations to help lessen the economic impact of COVID-19 on farmers and food producers in rural areas.
During an episode of Peacock's The At-Home Variety Show, The Marvelous Mrs. Maisel actor Tony Shalhoub revealed he and his wife both had the virus. Shalhoub says the two tested positive last month but have since recovered after "a rough couple of weeks."
Grease Live! star Aaron Tveit originally thought he was just dealing with a cold or spring allergies but decided to get tested after learning two of his Moulin Rouge! The Musical Broadway cast members were diagnosed with COVID-19. He said it came on very suddenly and he experienced symptoms such as being lethargic, a cough, running nose and losing his sense of smell and taste.
Hellboy (2019) actor Daniel Dae Kim revealed he was diagnosed with the virus in mid-March. He first developed symptoms on a flight back to Hawaii from New York City after production for his show New Amsterdam shut down. He originally had only a scratchy throat but then started feeling other symptoms, like chest tightness, body aches and a fever.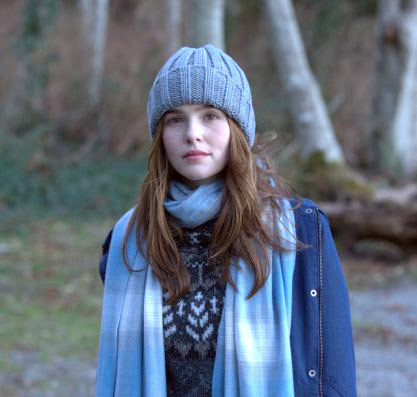 Buffaloed (2020) star Zoey Deutch (pictured at left) caught the virus before the nationwide shutdown even began. She detailed her experience with Vulture, saying she tested positive and had symptoms for an entire month, including a sore throat and feeling delirious. She is now feeling better and urging everyone to wear a mask to keep each other safe.
Entourage actress Debi Mazar's entire family had symptoms for more than a month before testing positive. Mazar shared the news in an Instagram post, saying her entire family had fevers, headaches, sore throats, body aches, and a dry cough back in February, which later cleared up. The symptoms came back even worse in mid-March and it took five days for her results to come back after being tested. She believes she has now recovered but told ET Online that due to testing restrictions in New York, she is not able to get tested again to make sure.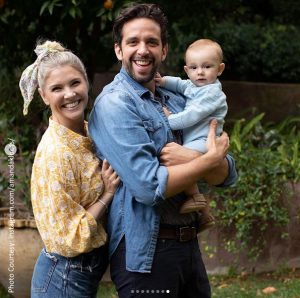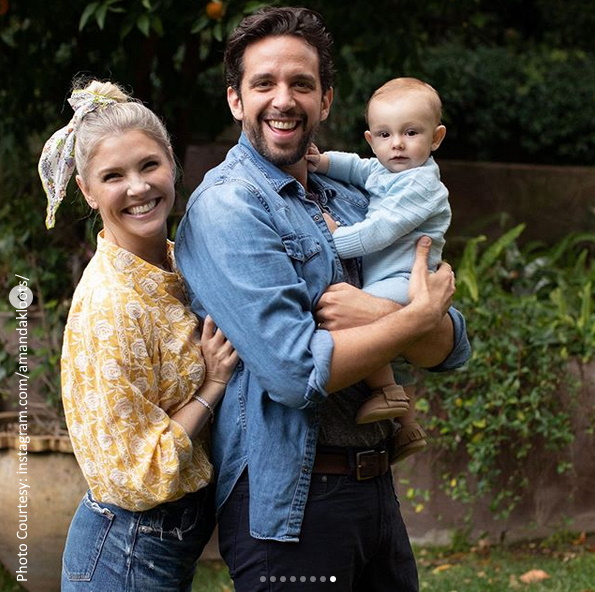 Singer/songwriter Sara Bareilles had just returned to the States from London in late March when she was diagnosed with COVID-19. She revealed a few weeks later that she had a "very mild" case and besides a few rough days, she was "totally fine and fully recovered."
Tony-nominee Nick Cordero (pictured at left) has been in the hospital since March 30th. He initially was admitted for pneumonia but later tested positive for the virus. Since then, Cordero had to be intubated and placed in a medically induced coma. He also has experienced several complications including septic shock, two mini strokes, and blood clotting, which resulted in the amputation of his right leg. He has since woken up from the coma and is slowly recovering.
Norwegian actor Kristofer Hivju, best known for his role as Tormund Giantsbane on HBO's Game of Thrones, was self-isolating in March after coming down with symptoms of a cold. It turned out to be COVID-19 and after several weeks in quarantine, he has since recovered. After his diagnosis, he took to Instagram to urge people to follow public health guidelines to help stop the spread.
Former Bond girl Olga Kurylenko was one of the first celebrities to completely recover from COVID-19. She spent two weeks in quarantine in March battling symptoms, which included a high fever, strong headache and light cough. In an Instagram post, Kurylenko says she has recovered and enjoying the time "to reflect on many things and spend time with [her] son."
Unfortunately, although most celebrities have recovered, several talented people have been lost due to COVID-related complications.
Veteran stage actor Mark Blum was most prominently known for his work within the New York theater community both on and off-Broadway, but he also brought his talent across the country to Hollywood. His most well-known role was in the 1985 film Desperately Seeking Susan. He also was featured on the small screen with several minor roles on the HBO series Succession, Netflix's You and Amazon's Mozart in the Jungle. Blum died on March 25th at the age of 69.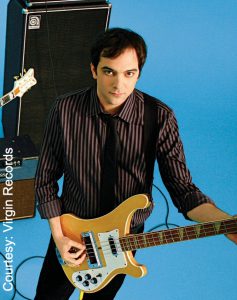 Actor and dialect coach Andrew Jack worked on several blockbuster movie franchises, including Indiana Jones and the Last Crusade, The Lord of the Rings trilogy, The Avengers and Star Wars. His most recent project as an actor was the Australian film Rising Wolf, which is set to be released later this year. Jack died March 31 at the age of 76, just two days after contracting the virus.
Oscar-nominated songwriter Adam Schlesinger (pictured at right) is best known as the co-founder of the pop-rock band Fountains of Wayne. The band's music has been featured on several TV series, including Gilmore Girls and The Marvelous Mrs. Maisel. Schlesinger also had a prominent songwriting career on his own, writing for multiple television shows and films. He was nominated for an Oscar and Golden Globe for the title track of the Tom Hanks film That Thing You Do and won an Emmy for his work on the TV series Crazy Ex-Girlfriend. Schlesinger had been on a ventilator for two weeks before his death on April 1st. He was 52.
U.K.-based American actor Jay Benedict's career spanned five decades across both stage and screen. Some of his most notable film roles include Aliens (1986) and Christopher Nolan's The Dark Knight Rises (2012) Benedict was best known for his post-production company, Sync or Swim, which was founded in the early 2000s with his wife Phoebe Scholfield. He died April 4th at 68 years old.
Lee Fierro was best known for her role in the hit film Jaws (1975). She played Mrs. Kinter, the mother to the second victim of the shark attacks at Amity Island. Fierro didn't do anymore acting, instead spending most of her life in Martha's Vineyard mentoring thousands of students as artistic director of the Island Theatre Workshop. She died on April 5th at the age of 91.
---
---
---
---
Similar Articles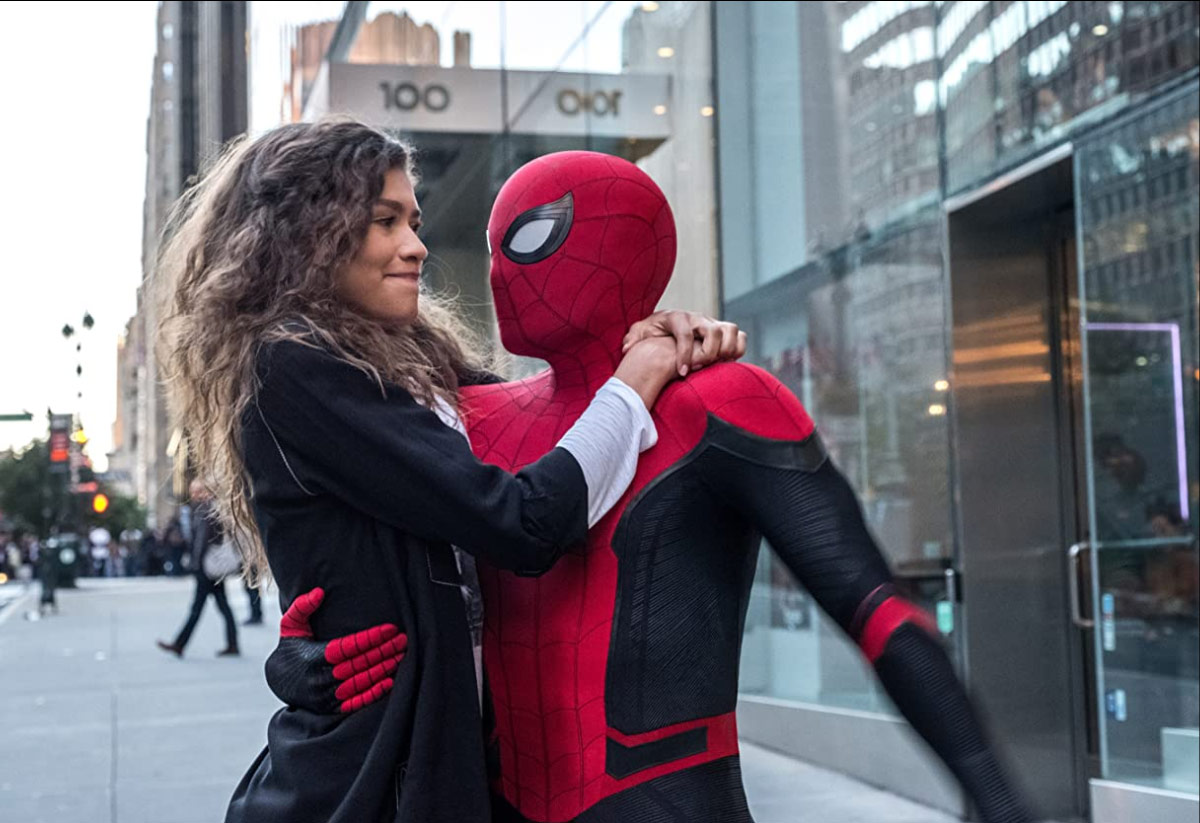 October 8, 2020 | 1 Comment
A photo posted by a fan on Reddit seems to confirm that Spider-Man 3, starring Tom Holland and Zendaya, will begin filming next week in New York City.
---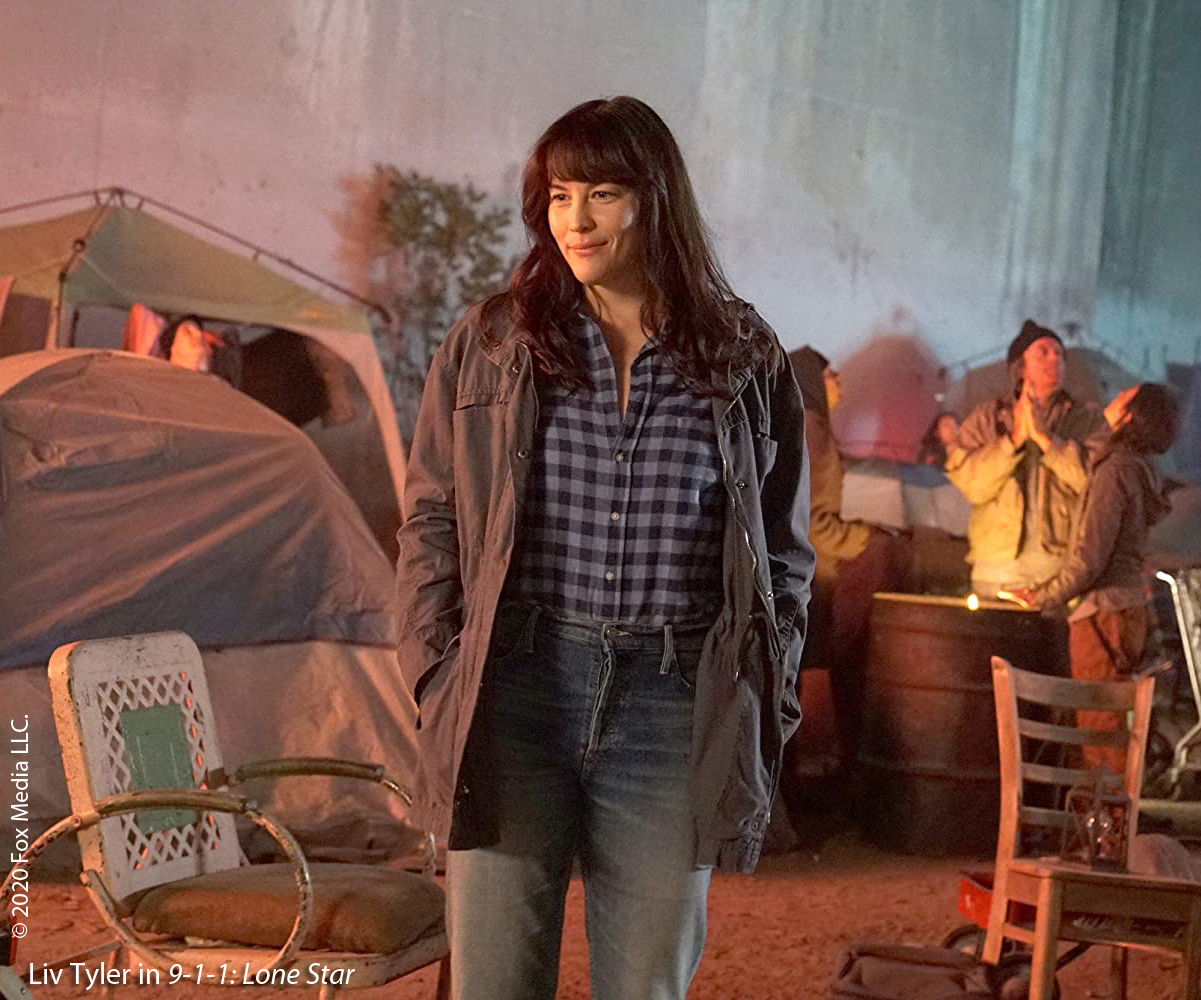 September 24, 2020 | 7 Comments
Liv Tyler has decided not to return for the second season of Fox's series 9-1-1: Lone Star, in which she starred with Rob Lowe because of coronavirus concerns.
---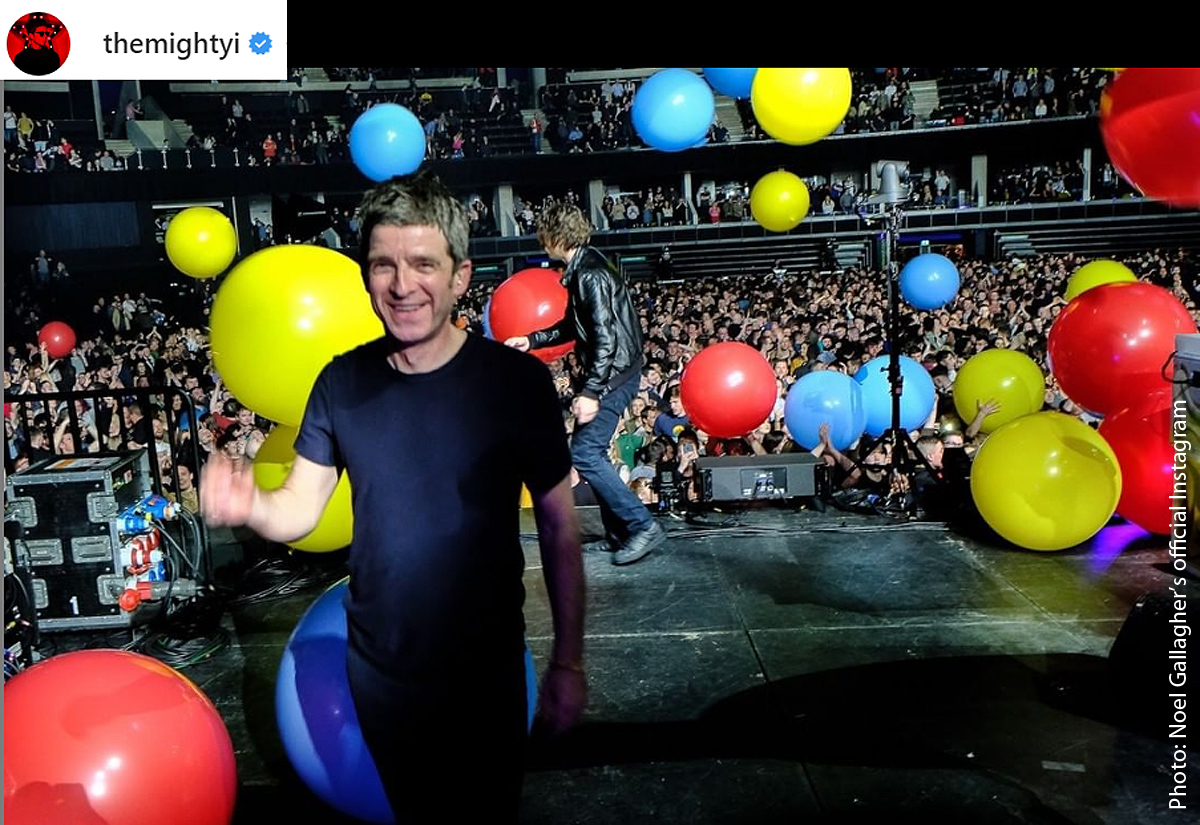 September 16, 2020 | 47 Comments
Former Oasis frontman Noel Gallager refuses to wear a mask during the COVID-19 pandemic, even in stores or on public transport, because they're a "nuisance."
---