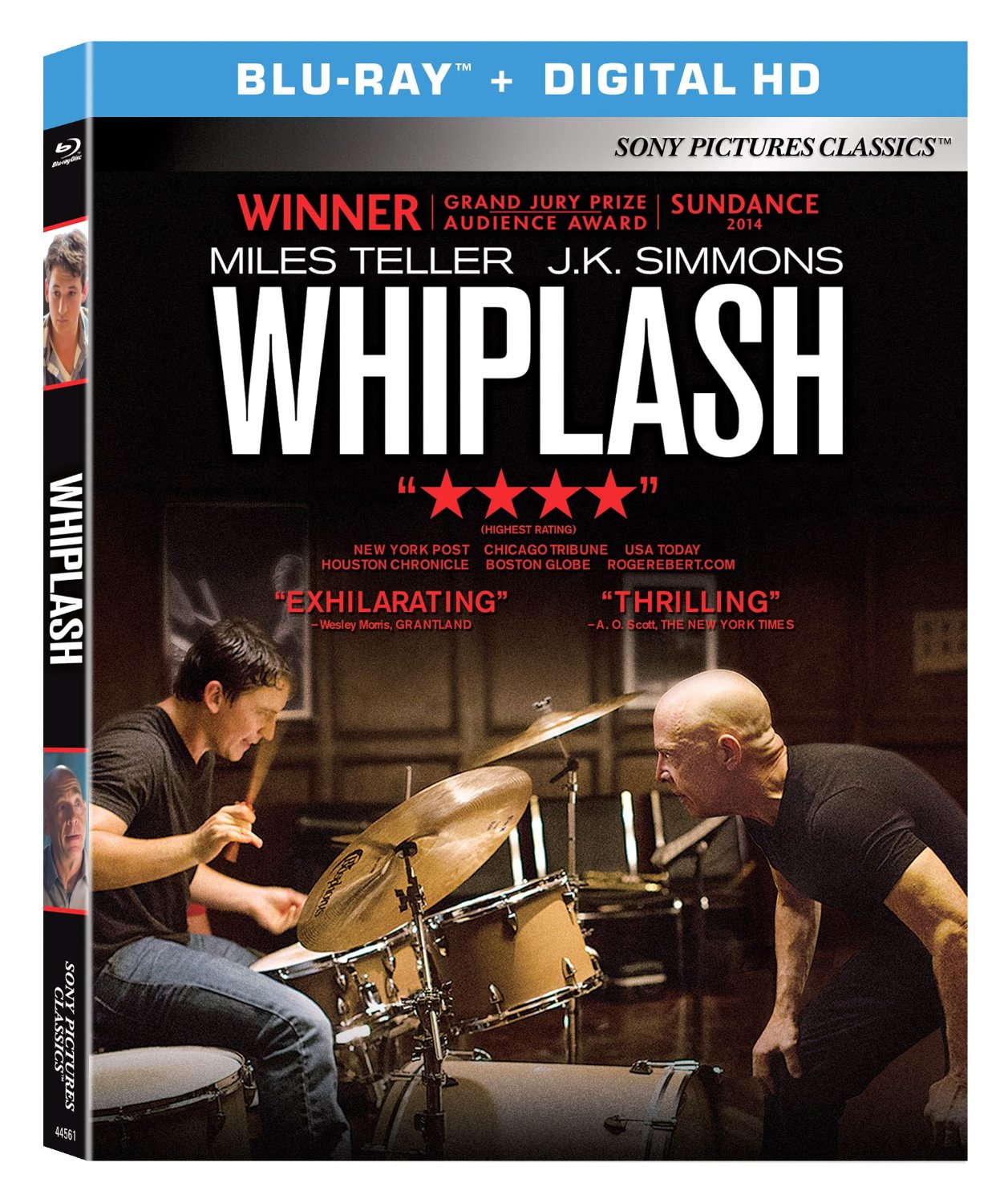 There is a fine line between passion and obsession. This movie blurs the lines as music instructor Terence Fletcher ( J.K. Simmons) and ambitious jazz drummer Andrew Neyman (Miles Teller) cross paths, forever changing both their lives. Whiplash is an intense, spell-binding trial that will catapult you into a whole different world, leaving you baffled, and maybe even motivated.
The film opens with Andrew playing the drums in a room at an elite music conservatory. When Fletcher drops in on Andrew during this initial performance, it's just the beginning of a series of trials and tribulations Andrew has to survive before he comes out swinging. Fletcher sees a spark in this very talented kid but his teaching methods are not orthodox, to say the least.
Fletcher believes in pushing people beyond what is expected of them. His class is not complete until blood and sweat are served cold. Andrew reveals a stubborn passion for playing the drums and is willing to bend backwards to soar and succeed, his ambition leaving him bleeding (literally and figuratively) dry. During rehearsals, Fletcher is often seen swearing, cursing and throwing furniture. His training is abusive, both physically and emotionally.
During class, he receives a call that one of his former students has passed away and he tells his class it was an accident, going on and on about how wonderful a musician the student was. It is later revealed that the student committed suicide. And for that, Fletcher is at fault. But he doesn't show signs of remorse or guilt. The band goes on to win first place awards due to his perfectly deadly ensembles. But that is not enough. Fletcher believes: "There are no two words more harmful in the English dictionary than 'good job.'" This callous disregard for appreciation is a fine insight into the morals of Terence Fletcher.
You will most likely hate Fletcher as an authoritative figure who is ruthless in his quest for perfection. And hence, we can aptly conclude that J.K. Simmons did a commendable job in driving the audience to dislike Fletcher and sympathize with Andrew. This Oscar-winning performance from Simmons was gripping and exhilarating. For his part, Miles Teller, who did his own drumming, gave an admirable performance, molding his character as if he were truly a passionate musician with nothing to lose. It was remarkable to see him in such a different light, portraying intense emotions quite effortlessly.
Blu-ray exclusives include Timekeepers – famous drummers discuss their craft and passion for drumming, Whiplash Original Short Film with optional Commentary and Deleted Scenes. Click here to watch the trailer. ~Marriska Fernandes