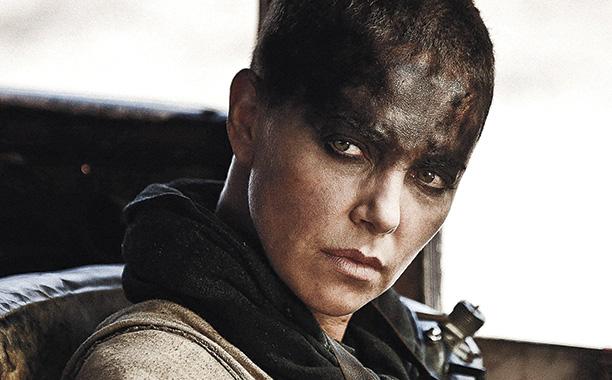 Going the extra mile for a role can mean a number of different things.  Shaving your head definitely falls into that category. Especially if you're a woman. How many female actors would sign up for that?
My guess would be not many but I can name one for sure.  Charlize Theron.
Who could possibly convince her to do it?  Nobody, that's who. The idea was all hers.  In the apocalyptic story Mad Max: Fury Road, Charlize felt her character needed the look to fit in.
"More than anything, I just didn't know how to play this character with hair. I was really struggling with that," she told ET Canada. "This story was informing me that the character had to kind of blend in this underground, mechanic world with all these war boys… and I just didn't know how to do that with a ponytail."
Charlize's hair has since grown back but to see her rocking the buzz cut, check out Mad Max: Fury Road when it hits theaters this Friday, May 15th. ~Andree Rhooms