Why The Artist had actress screaming rape
By Tribute on January 10, 2012 | 4 Comments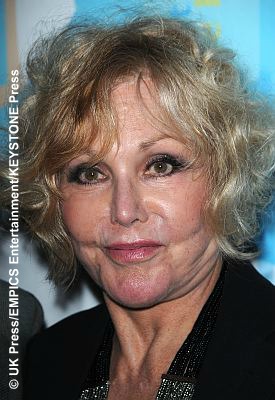 Since its release in October, Michel Hazanavicius's 1920's-based silent film The Artist, an ode to the golden age of Hollywood, has enjoyed great reception with theater audiences and critics alike. The film has already landed at the top of several best-of lists, it's been nominated for six Golden Globe Awards, and is a shoe-in for Best Picture at the upcoming Academy Awards. But despite its incredible success, there's one person who's not so impressed. 1950's screen queen Kim Novak, who starred in the 1958 Alfred Hitchcock film Vertigo, was outraged after seeing the The Artist, not because of the graphic or inappropriate content – the film barely even has any kissing scenes. Novak was offended by Hazanavicius's use of Bernard Herrmann's score from Vertigo. "I want to report a rape," the actress wrote in the full-page ad she took out in the most recent issue of Variety. "I feel as if my body—or, at least my body of work—has been violated by the movie, The Artist." She goes on to claim that the film should have been able to stand on its own merit without having to "use and abuse famous pieces of work to gain attention and applause for other than what they were intended."
The director wasted no time in standing up for his film. "The Artist was made as a love letter to cinema, and grew out of my (and all of my cast and crew's) admiration and respect for movies throughout history," he replied. "It was inspired by the work of Hitchcock, Lang, Ford, Lubitsch, Murnau and Wilder. I love Bernard Herrmann and his music has been used in many different films and I'm very pleased to have it in mine." And Hazanavicius gave credit where credit was due. The music was used legally, bought and paid for, and Herrmann's name was included in the end credits. Many believe that despite Novak's outlandish claims, The Artist will have no problem sweeping up more prizes.
---
---
---
---
Similar Articles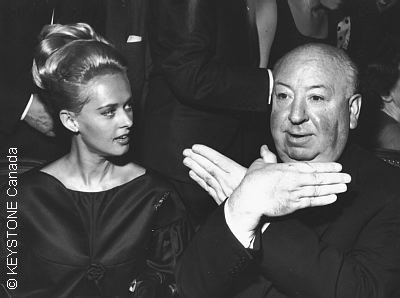 December 13, 2017 | 1 Comment
The Birds and Marnie actress and star Tippi Hedron says famous director Alfred Hitchcock threatened to destroy her career after she refused his sexual advances.
---
---
---