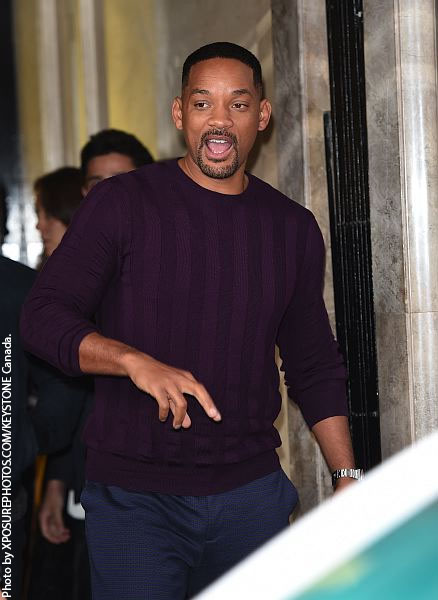 Will Smith is enjoying the box office figures of his latest film Suicide Squad, but he isn't exactly celebrating Donald Trump's political success.
The 47-year-old movie star was in Dubai promoting Suicide Squad when he decided to talk politics. Republican presidential nominee Donald Trump has called for an immediate ban on all Muslims entering the United States, claiming this would make America safer.
Will Smith thinks otherwise. "As painful as it is to hear Donald Trump talk and as embarrassing as it is as an American to hear him talk, I think it's good," he said. "We get to know who people are and now we get to cleanse it out of our country."
Will is concerned about the rise of Islamophobia in the United States. "The Middle East can't allow Fox News to be the arbiter of the imagery," he said. "So cinema is a huge way to be able to deliver the truth of the soul of a place to a global audience."
Will doesn't think Trump's fear mongering will ultimately prevail. "Those who think Americans scare easily — enough to abandon our country's ideals in exchange for a false sense of security — underestimate our resolve. To them we say only this: Not here, not ever," he said.
Will Smith is no stranger to cultural diversity. He played Muslim-American boxing legend Muhammad Ali in 2001's Ali and advocated alongside Ali against Islamophobia following the September 11th attacks,
What do you think of Will Smith's political commentary? Let us know in the comments below. ~ Yanis Khamsi