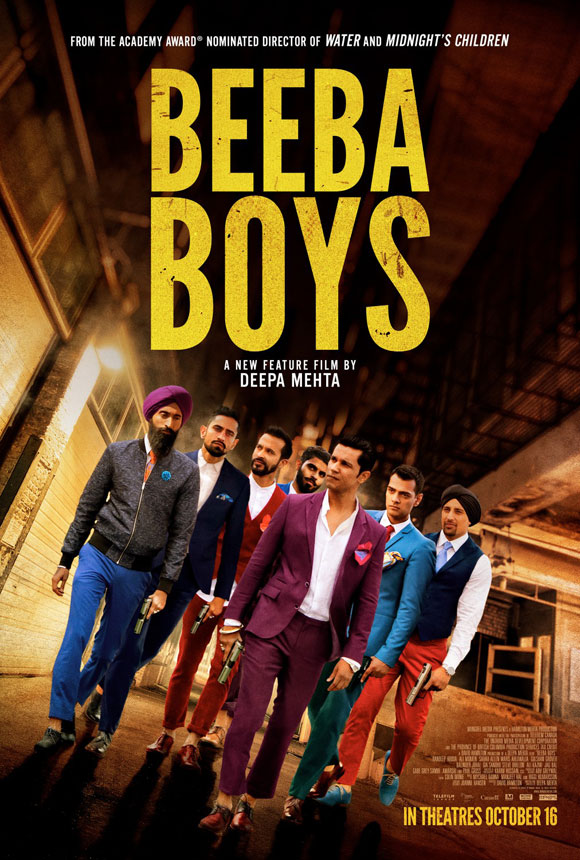 How would you like to win a Beeba Boys prize pack, consisting of a Midnight's Children book, a collection of Deepa Mehta movies and a pass for two to see an advance screening of the movie? We have one prize pack available for one lucky winner, plus 20 tickets to advance screenings in each of the following cities:
October 14 at 7 p.m.: Toronto, Vancouver, Calgary, Edmonton, Winnipeg, Halifax and Victoria.
Based on a true story, Beeba Boys is about an Indo-Canadian gang war that involved guns, bhangra beats, bespoke suits, cocaine, and betrayal in the Vancouver drug and arms scene as gang boss Jeet Johar tried to take over from an old-style crime syndicate.
To be eligible to win, you must live in one of the above-mentioned cities and be available on the day and time mentioned above. Enter your name and city in the comments section below and tell us who you would take as a guest (friend, sister, brother-in-law, etc.) if you won! Contest closes October 6, 2015.