Win a Playstation Vita in our 21 Jump Street contest!
By Alexandra Heilbron on June 28, 2012 | 1 Comment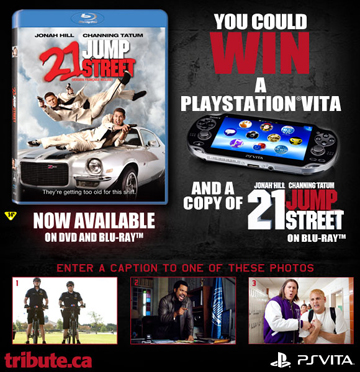 This exclusive contest from Tribute gives you a chance to win a Playstation Vita and a Blu-Ray copy of the recent blockbuster hit 21 Jump Street, starring Hollywood hunk Channing Tatum and the hilarious Jonah Hill. All you have to do is come up with a caption for one of the three featured images from the movie. Some of our readers have come up with great captions so far and we want to share them with you.
For the first image, which features Schmidt (Jonah Hill) and Jenko (Channing Tatum) on their police bicycles, one entrant wrote, "And here I thought I escaped wedgies when I left high school" while another wrote, "I thought this job would have more car chases and explosions." Another said, "I thought we would at least get a car." For the second image, featuring an angry Captain Dickson, one contestant suggested: "You will never be Johnny Depp! And don't you forget that!" while another wrote "Pull my finger! I dare you!" For the last image, which features a younger Jenko picking on Schmidt, an entrant wrote "I'm wearing purple to match your nurple" while another added "You wanna be Eminem? Quick, name 3 Eminem songs!" Click here to enter your own captions for your chance to win this great prize pack!
---
---
---
---
Similar Articles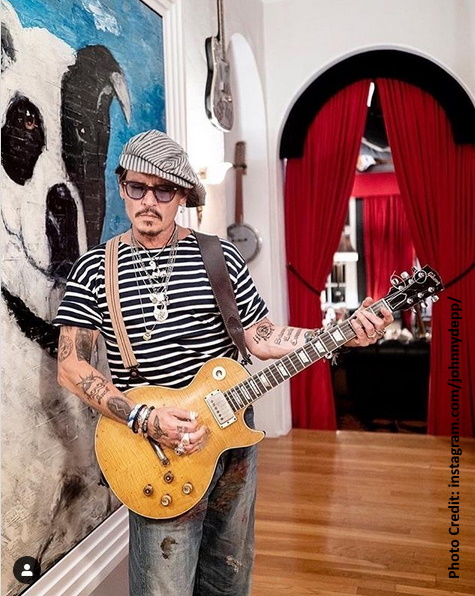 May 14, 2020 | 10 Comments
Johnny Depp's former partners, Vanessa Paradis and Winona Ryder, are speaking up and defending the actor, according to court documents in his libel claim.
---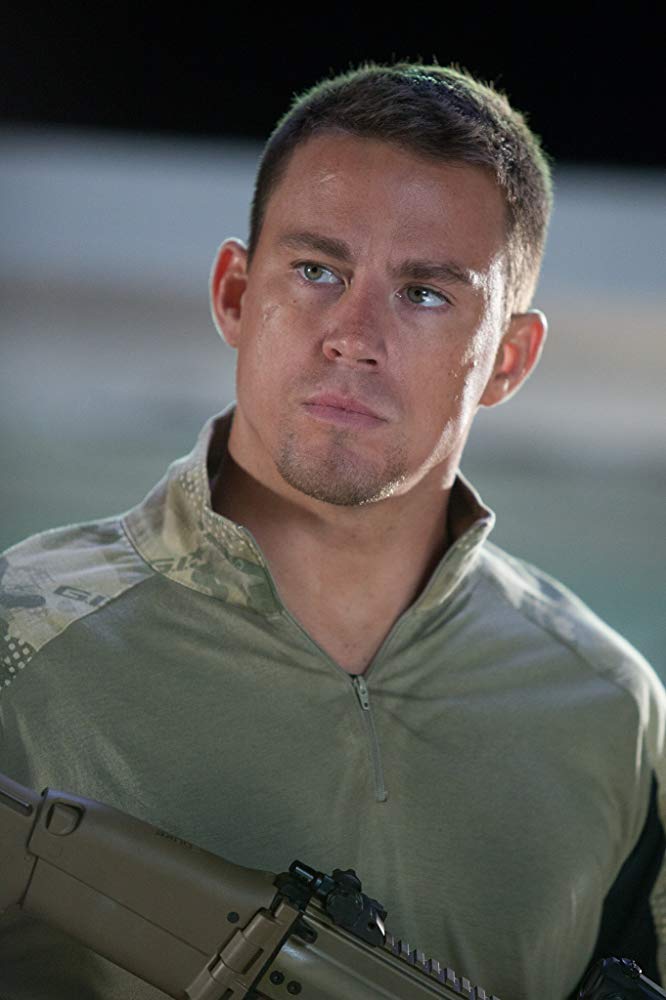 July 4, 2019 | 5 Comments
Actor Channing Tatum is seeking to file a restraining order against an alleged stalker who was found staying in his vacant Los Angeles home last month.
---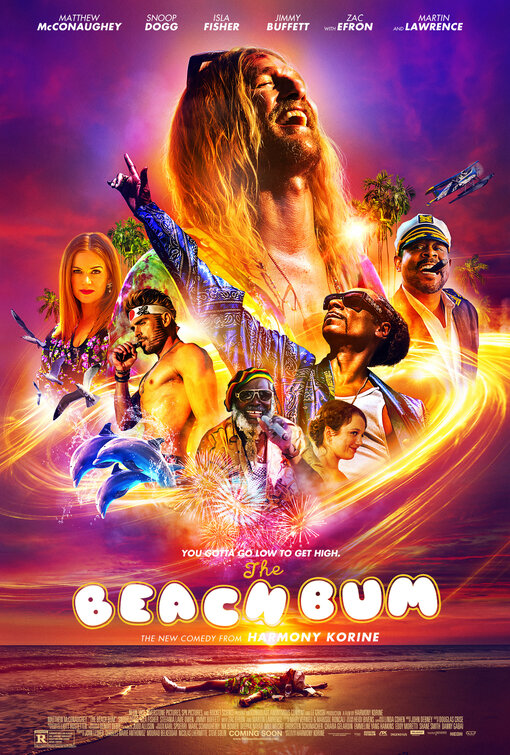 March 28, 2019 | Leave a Comment
A strong lead performance by Matthew McConaughey makes The Beach Bum a charming odyssey of mischief and freedom in Harmony Korine's latest feature film.
---