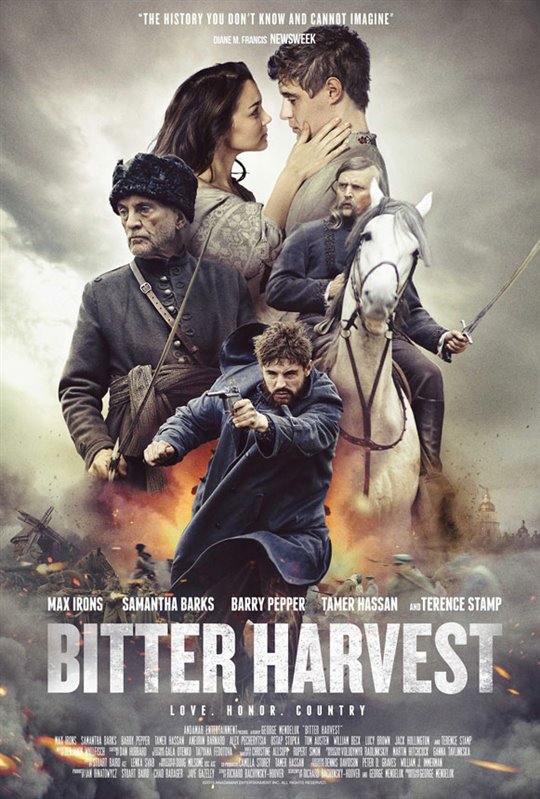 The new drama Bitter Harvest is opening March 3, 2017 in Toronto, Montreal, Calgary, Edmonton, Winnipeg, Saskatoon, Halifax and Regina before expanding to other cities, but we have run of engagement passes courtesy of distributor D Films to share with our readers!
The movie is about two lovers, artist Yuri (Max Irons) and his childhood sweetheart Natalka (Samantha Barks), who struggle to survive during the Holodomor in Ukraine.
The movie was directed by Canadian George Mendeluk, whom we'll be interviewing soon to learn more about this exciting film!
If you'd like to win a pass for two, tell us below which city you'd like to see it in.
We will be contacting winners through the email that you enter in the email box below, so please leave a valid email address.
Watch the trailer below to see what the movie is about, then leave a comment for a chance to win!
Once you've seen the film, make sure to come back to the site and rate/review the movie by clicking here. ~Alexandra Heilbron