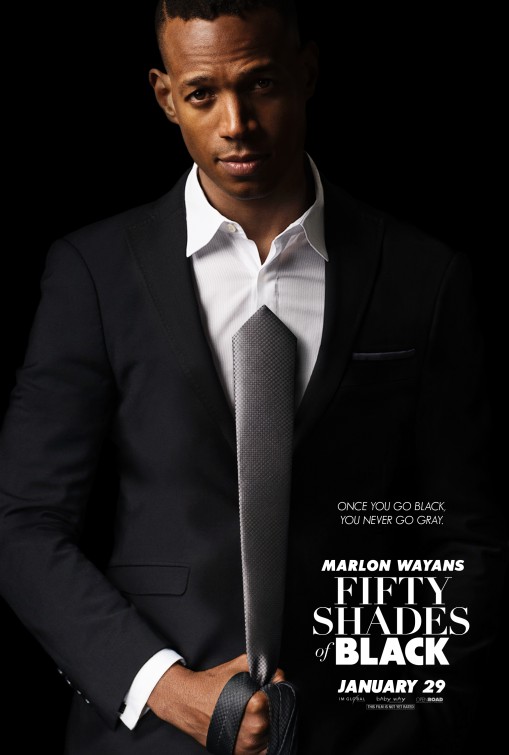 If you live in (or near) Toronto, Vancouver or Calgary, film distributor D Films has given us 15 advance screening passes for two to give away to Tribute.ca fans for an advance screening of the spoof comedy Fifty Shades of Black, starring Marlon Wayans.
The movie is a parody of the 2015 erotic romance film Fifty Shades of Grey. Winners must be 18 years or older.
Advance screenings begin at 7 p.m. at the following locations on Thursday January 28, 2016 and there are five double passes for each city:
Toronto: Scotiabank, 259 Richmond Street West
Vancouver: International Village, 88 West Pender
Calgary: Scotiabank Theatre Chinook, 6455 MacLeod Trail S.W.
Let us know in the comments section below which city you would like to win tickets for. All winners will be contacted by email on Thursday, January 21, 2016.
The movie releases to theatres on January 29.