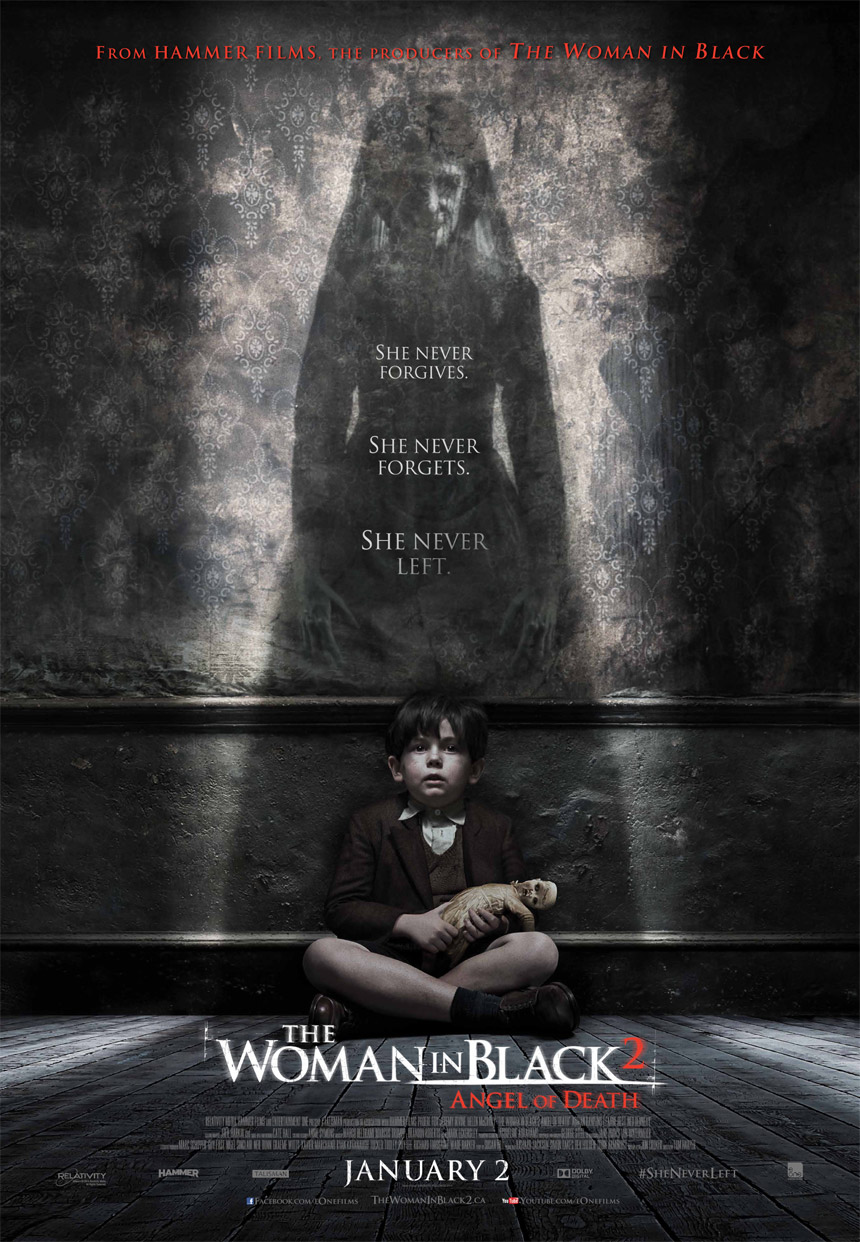 Do you love reading horror novels? Hitting theatres today is the thriller The Woman in Black 2: Angel of Death. We are giving five winners a chance to own a copy of this book.
Forty years after the events of the first film, a group of children are evacuated from London during World War II and taken for safety to temporarily live at Eel Marsh, a deserted house in the country that has been abandoned for years. They find it to be cold, dark and forbidding, but the worst is yet to come. They soon begin to feel that they are not alone when toys and rocking chairs move on their own and music plays. When one of the little boys goes missing, it appears the presence of children has awakened the house's darkest inhabitant—The Woman in Black.
To win a copy of this book, leave a comment below to tell us what's your favorite horror novel.