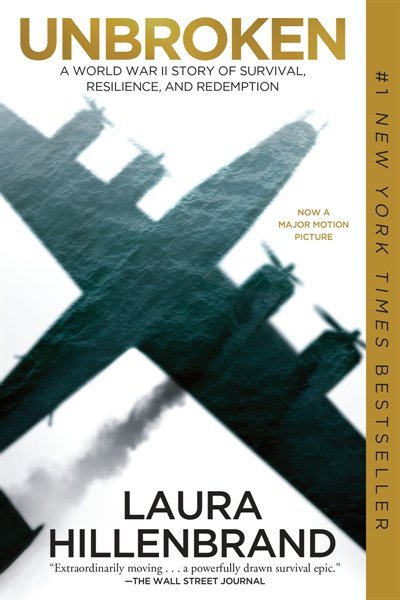 The Angelina Jolie-directed adaptation of Unbroken hit theatres on Christmas Day. The film which is based on Laura Hillenbrand's novel about Louis Zamperini's life has been receiving quite the buzz about the powerful and inspirational resilience story. In the holiday spirit, we are offering Tribute fans a chance to win a copy of the Unbroken book.
The story revolves around the incredible survival story of Louis Zamperini, who demonstrates his incredible and unbreakable will as he continuously falls on unbelievably hard times. Louis' life was going down the wrong path as time after time he continued to get into trouble with the law. However, things took a turn when his brother encouraged him to take up running. Louis had a natural gift for the sport and eventually found his way into the Berlin Olympics. However, the journey stopped there because World War II began and he became an airman. From this point on Louis' life would never be the same as hardship after hardship lay ahead of him including: his Army Air Forces bomber crashing into the Pacific Ocean, surviving many days adrift on a life raft and being captured as a Prisoner of War. Louis endured tremendous suffering but always persevered.
The story is truly mesmerizing and is sure to leave every reader inspired.
If you'd like to own a copy of this book, leave a comment below telling us who inspires you! ~Janine Wyslobicky