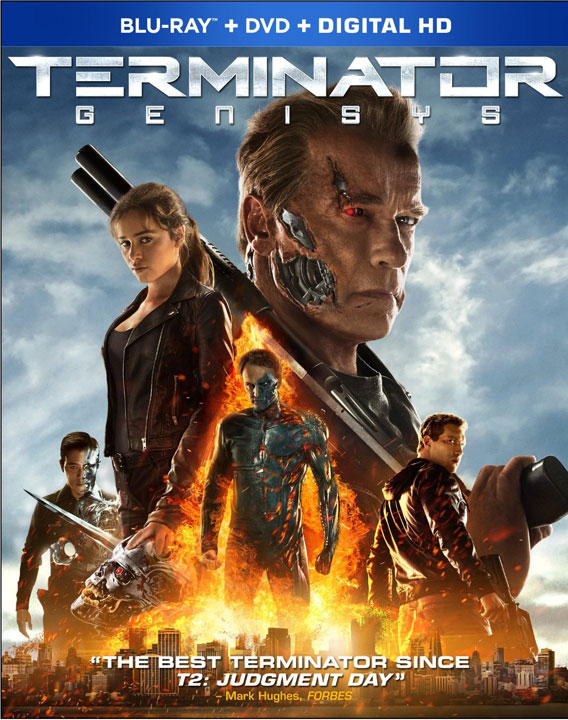 "I'll be back." Arnold Schwarzenegger's infamous words ring true in this franchise when the Terminator returns as Sarah's guardian in Terminator Genisys. The movie begins in 2029 when John Connor is leading a war against the machines.
At the Los Angeles offensive, John's fears of the unknown future begin to emerge when TECOM spies reveal a new plot by SkyNet that will attack him from both fronts—past and future—and will ultimately change warfare forever.
Realizing that his mother might be in danger, he sends Kyle Reese (Jai Courtney) back to the past to protect Sarah Connor (Emilia Clarke). But unexpected events have altered the past and Sarah is no longer a waitress.
Terminator Genisys is an action-packed film that will not only entertain fans of the franchise, but will rope in any action enthusiast.
We are giving three winners a chance to win a Blu-ray copy of Terminator Genisys.
Simply leave a comment below to tell us which is your favorite Terminator movie. Please enter an email at which you can be contacted in the form below – it will not be visible to other viewers.