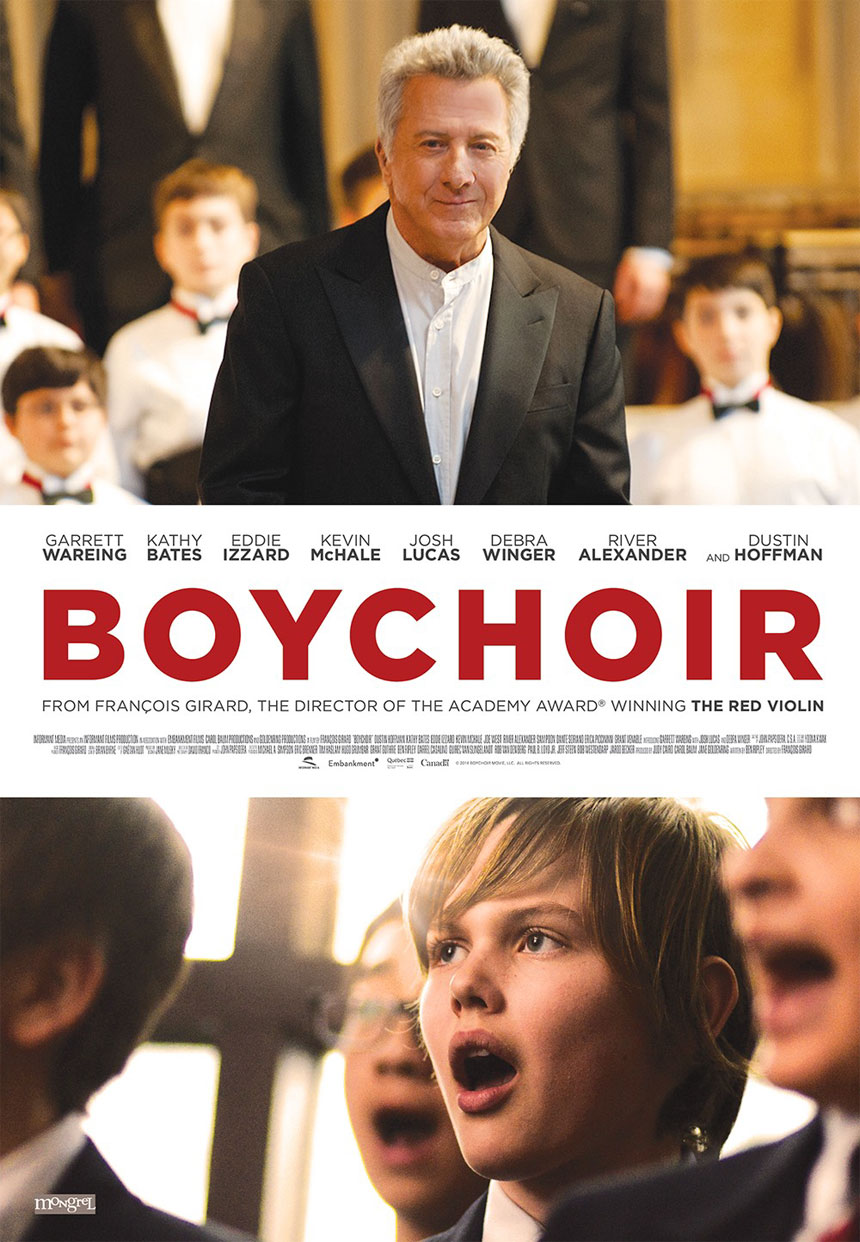 The new movie Boychoir is opening March 27th and April 3rd in select cities. It's about Stet, an 11-year-old boy who's sent to a musical boarding school when his mother is killed in a car accident.  Angry about how his life has wound up, Stet doesn't get along with Choirmaster Carvelle (Dustin Hoffman), an old-fashioned disciplinarian. But when Carvelle hears Stet sing, he pushes him to use his talent to get his feelings out through his music.
If you'd like to win a free pass for two to see a promotional advance screening courtesy of distributor Mongrel Media in the following cities: Toronto, Vancouver, Montreal, Winnipeg, Calgary, Halifax or Edmonton, tell us know below which city you'd like to see it in – if you don't include your city, we can't choose you so make sure to note in which city you can attend. Here's a list of cinemas that be holding an advance screening:
Vancouver – Cineplex Odeon International Village Cinemas – March 19 at 7:00 p.m.
Toronto – Cineplex Cinemas Yonge-Dundas and VIP – March 26 at 7:30 p.m.
Montreal – Cinéma Impérial – March 23 at 7 p.m. (Director François Girard will be in attendance)
Winnipeg – SilverCity Polo Park – April 1 at 7:00 p.m.
Halifax – Scotiabank Theatre Halifax – April 1 at 7:00 p.m.
Calgary – Cineplex Eau Claire Market – April 1 at 7:30 p.m.
Edmonton – Cineplex Odeon South Edmonton – April 1 at 7:30 p.m.