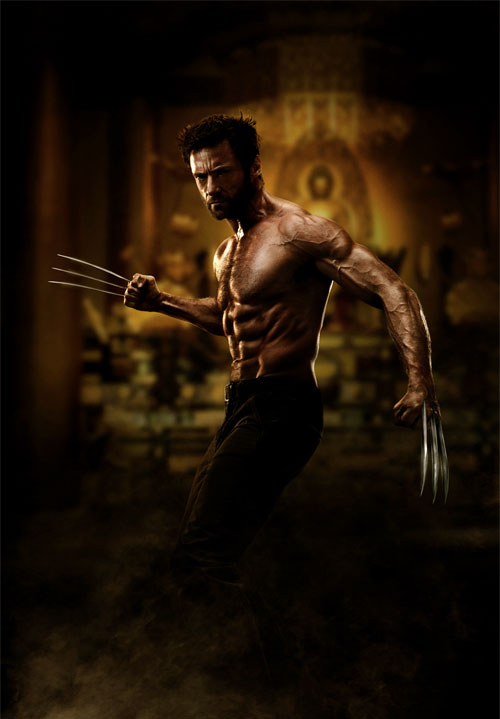 Every year we get many nuggets from Comic-Con about future projects. 20th Century Fox wasn't playing around this year when they brought their full slate of superheroes to Hall H. The X-Men cast was in attendance; the Fantastic Four cast was there; Ryan Reynolds was in attendance to promote Deadpool and Hugh Jackman was there to tease his third and final time as Wolverine.
Hugh first started playing Wolverine in 2000's X-Men and has since played him in every X-Men movie following that. He has played Wolverine a grand total of eight times and this will be his ninth and final time dawning the claws, bub.
During the panel Saturday, Hugh let this little nugget slip: "I've got three words for you guys: Old Man Logan. Take from that what you will."
Old Man Logan is a very popular comic book written by  Mark Millar that details Wolverine in his later years. In the comic he has an epic battle with the Hulk, which ends with Wolverine being killed and eaten, only to regenerate inside the Hulk's stomach and kill him from the inside out.
What makes the comment about the story so interesting is that many of the key characters are not owned by Fox, but by Marvel. Could Hugh have been hinting that some kind of agreement has been reached with Marvel to use the rights to the character, currently portrayed by Mark Ruffalo? Or is he simply stating that he got old and was just making a joke?
Regardless of what the case is, there is no shortage of interest and anxious energy in waiting for the final appearance of the greatest Canadian superhero. Hugh's second last appearance as Wolverine will be in X-Men: Apocalypse due out May 27, 2016. ~Greg Chisholm