Woman makes shocking claim: 'Madonna stole my body'
By Marriska Fernandes on April 1, 2021 | 8 Comments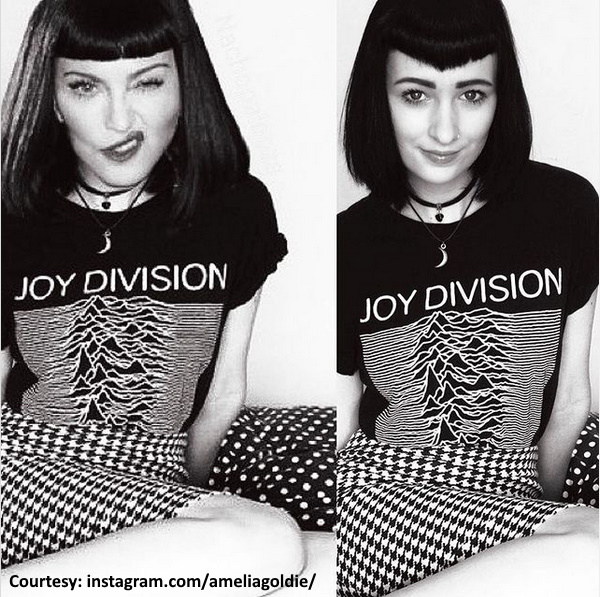 An Australian woman named Amelia Goldie has revealed that Madonna's face was Photoshopped onto her body and used to promote the singer's album.
Earlier this month, Amelia, 28, posted on TikTok: "When Madonna posts a photo of herself to IG to promote her album but it's actually your body (I'm not joking)." This post alone has garnered over two million views.
The photo of Madonna was originally posted to Instagram on May 1, 2015, along with the caption, " I look Kewl………#rebelheart." It shows the singer sitting on a bed, sporting a houndstooth skirt and a Joy Division T-shirt. The photo is still online.
Amelia, 28, explained to Buzzfeed that she "thought it was a joke" when she first saw the post in 2015. She didn't think to take it seriously, until she noticed that it was posted from Madonna's official Instagram account.
In July 2015, Amelie posted a black-and-white, side-by-side picture of her original photo alongside Madonna's (pictured left). She captioned it: "Can we all just remember the time Madonna posted a photo of me with her face on top of it on her Instagram? Weirdest moment of my life. #Madonna #thankyoumadge"
When the photo was posted, a magazine article ran the photo and her story along with the headline, "Madonna stole my body." Amelia revealed in an Instagram comment in 2017 that she had sold her original photo to the magazine. ~Marriska Fernandes
---
---
---
---
Similar Articles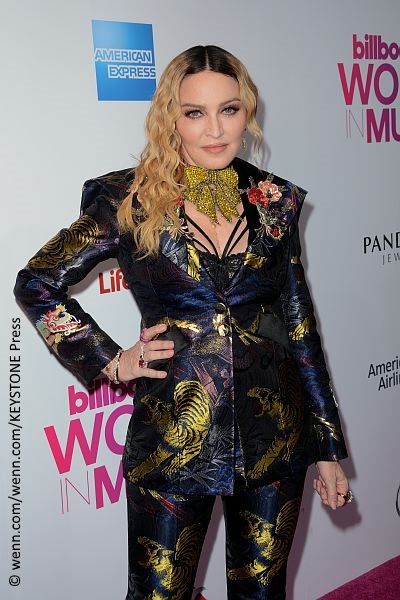 May 11, 2017 | 6 Comments
Broadway legend Patti LuPone slams Madonna over her acting abilities, saying the singer is "not an actress" and "cannot act her way out of a paper bag."
---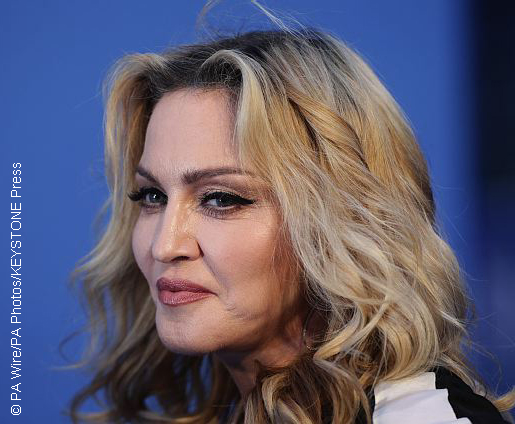 January 26, 2017 | 21 Comments
Madonna spoke some hard words during her Women's March on Washington speech and now a Texas radio station is taking her music off the air as a consequence.
---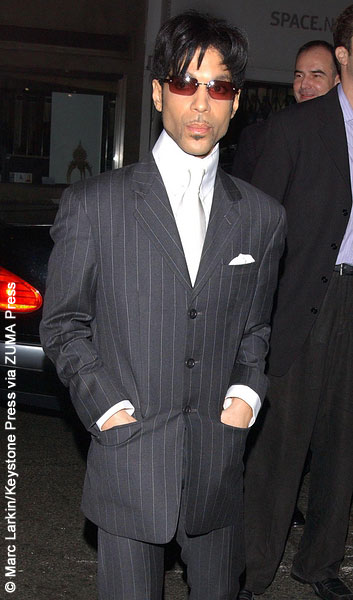 January 5, 2017 | 2 Comments
From sudden deaths to shocking splits, hilarious spoofs and interviews with new stars, your taste for news certainly varies. Check out our top stories of 2016.
---