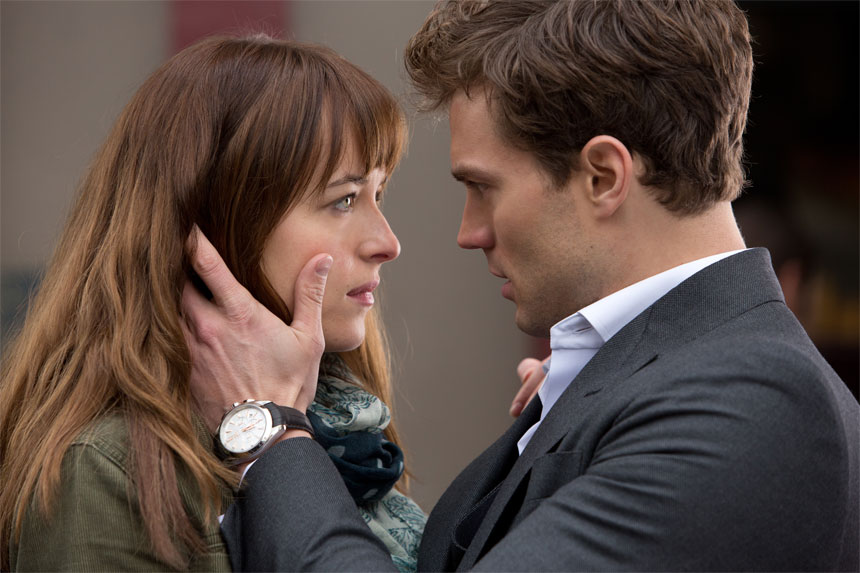 Apparently, not everyone was feeling the love this Valentine's Day.
Three women were put in handcuffs during a screening of Fifty Shades of Grey at the Grosvenor Cinema in Glasgow, Scotland – but it had nothing to do with the movie's erotic theme. According to police, the women (aged 31, 38 and 51) were arrested for alleged disorder offenses and alleged assault.
According to witness reports, the incident happened after a man in the theatre asked them to quiet down.
Michael Bolton, who had gone to see the movie with his wife, said moviegoers are allowed to drink in the theatre and "The man had asked them to shut up and he was glassed [hit with a glass that contained liquor]." However, a spokesperson for the group that owns the cinema denies these accounts.
"Despite press reports, nobody was glassed and a wine bottle was not used as a weapon," the spokesperson for the G1 Group said. "Those involved did not require hospital attention."
An investigation has been launched to determine what happened. ~Sandra D. Sukraj