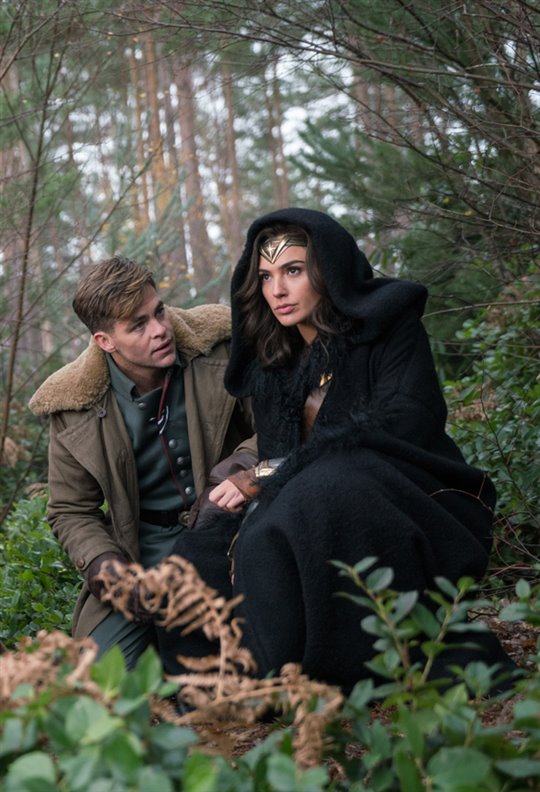 WARNING: Contains spoilers for Wonder Woman 
Wonder Woman has been undoubtedly one of the biggest blockbusters this summer and continues to build upon its box office success. So it's no surprise that we are already hearing talks surrounding a sequel, although most of the details have been scarce until now.
According to Screen Rant, we'll see Diana make another historical adventure, moving on from World War I to the 1980s as she battles Soviet forces during the Cold War. Of course, the sequel will bring back Gal Gadot as Diana, but there possibly could be another beloved character making a return as well.
It has been reported that Chris Pine will also make a comeback for Wonder Woman 2, although it's not exactly clear how he will return after his character's fate at the end of the first film. However, you can't deny the on-screen chemistry between Gal Gadot and Chris Pine — it was one of the strongest parts of Wonder Woman.
It's also been reported that the entire production crew will come back for the sequel. Also, despite no official agreement being announced for director Patty Jenkins to helm the film, it has been confirmed that Geoff Johns is developing Wonder Woman 2's script with Jenkins, so we should expect to hear an announcement soon.
Wonder Woman was released in theaters last month, and is the most successful film ever made by a female director to this date, after grossing over $700 million worldwide.
What do you think about this news? Does a film set in the 1980s sound right for Wonder Woman 2, and is bringing back Chris Pine the right move? Let us know your thoughts by commenting below! ~Brenden Zerihun