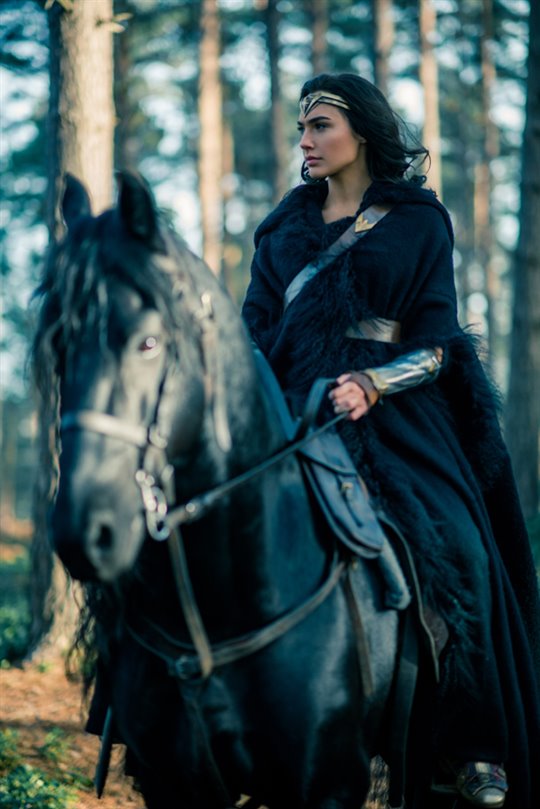 The new Wonder Woman movie has been largely successful since its debut in theaters last weekend. The film features Gal Gadot as the Amazon princess-turned-superhero, but it almost didn't turn out that way for the Israelian.
While appearing on The Tonight Show with Jimmy Fallon, Gal opened up about her plans to quit acting after always missing out on roles she auditioned for. "The rejection, oh dude, it's tough," she said. "I had so many almosts, and another camera test and another role and another role. I was telling my husband, 'I'm not sure how long I can take it,' dragging my family to Los Angeles."
But, then the actress got a call from director/producer Zack Snyder asking her to audition for a "secret role." She didn't get the part right away, and ended up returning to Israel where she began working on another film. She contemplated quitting acting all together, when Zack called again asking if she's ever heard of Wonder Woman.
Unaware of what she was initially auditioning for, her mood quickly changed and she reinvested her time into trying to become a Hollywood actress. After another camera test, she learned that she landed the lead role in the film from a voicemail left by her agent while she was aboard a plane.
The actress also revealed that she actually filmed some of the movie while 5 months pregnant with her second child. Gal told Fallon that most of these scenes were shot up close so you couldn't see her belly, but wide shots needed to be edited in post-production.
"On close-up I looked very much like Wonder Woman. On wide shots I looked very funny, like Wonder Woman pregnant with Kermit the Frog."
Check out our review for Wonder Woman here, and if you have seen the movie, you can write your own review here. ~Brenden Zerihun