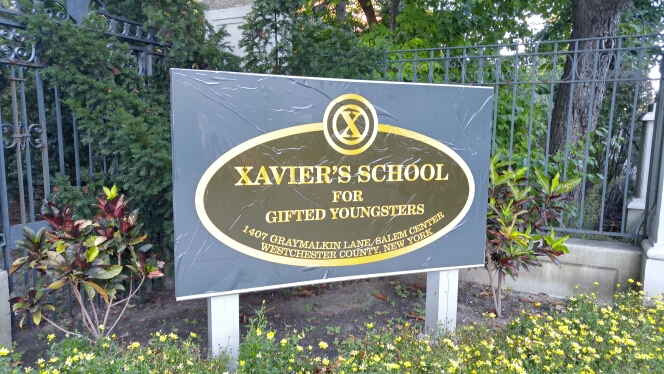 With X-Men: Apocalypse hitting the Blu-ray shelves this week, Fox Studios took us back to where it all began. Along with other media, Tribute visited the X-Men set of the Xavier's School for Gifted Youngsters located at Parkwood Estate in Oshawa. This historic home was used as a filming location for Xavier's mansion in the very first X-Men movie.
Journalists were treated to a fun day exploring the rooms and dorms of some of the professors and students at Xavier's. From Professor Xavier's office to Quicksilver and Cyclops' dorm to Nightcrawler's dorm, which included his sleeping box, we got a glimpse of it all. We also had a chance to to dabble in a bit of archery in the archery field.
Later, I had the opportunity to talk to Lana Condor, who plays Jubilee, Carolina Bartczak, who played Magda, Magneto's ill-fated wife, and Rita Ciccozzi, makeup department head.
Check out the behind-the-scenes video and the photo gallery below. Click here to see our interviews with Lana, Carolina and Rita.
X-Men Apocalypse is available on Blu-ray, DVD and Digital HD today. ~Marriska Fernandes