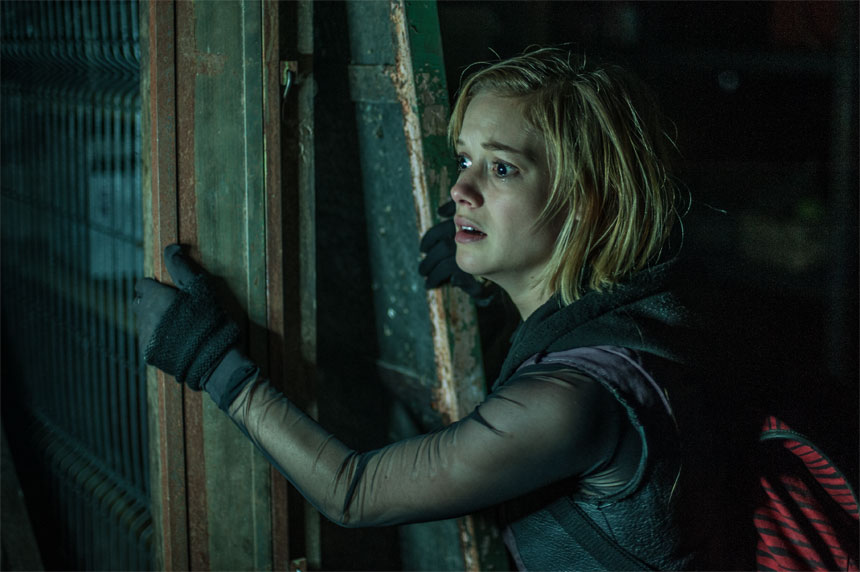 I can't remember the last time I let out an authentic scream in a movie theater before watching Don't Breathe. Another horror film from Fede Alvarez, the director of Evil Dead (2013), Don't Breathe is a roller coaster of suspense and thrill.
The movie begins with an introduction to Alex (Dylan Minnette), Rocky (Jane Levy) and Money (Daniel Zovatto), who break into the homes of wealthy individuals. It is revealed later that Alex has a father who owns a security company, making the break-ins equivalent to taking candy from a baby.
Becoming confident in their thieving abilities, Rocky and Money convince Alex to steal a key from his father to complete one last heist. The target is a blind military veteran (Stephen Lang) who won a major settlement after his child's accidental death. Alex agrees, and after careful observation of the vet's home, they embark on their last mission with optimism.
Faith in the operation is quickly squashed when the vet discovers there's at least one intruder in his home. After he deals with Money, the vet realizes there are two more intruders and proceeds to secure all the exits, trapping Alex and Rocky inside. Playing a demented and horrifying game of cat and mouse, the vet begins to hunt them down one-by-one using his super-heightened sense of sound and smell.
You'll never hear a theater more silent than during the scene in the basement when the vet turns out the lights, leaving Rocky and Alex with equivalent senses to his own. Using only their senses of smell, sound, and touch, they must find each other quickly before the vet does.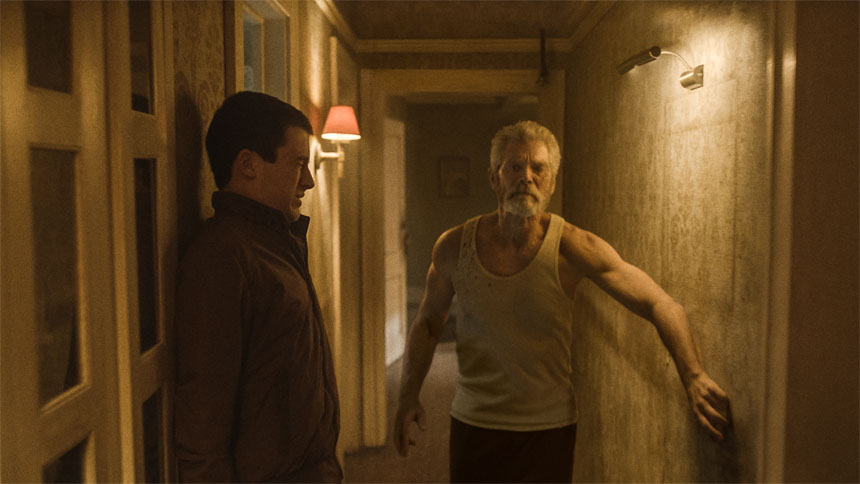 The entire film is one big immersive experience. You are transported out of the theater and into the house, hearing every tiny gasp for air and creak in the floorboard. When Rocky holds her breath, you can't help but hold yours with her.
Stephan Lang does a phenomenal job of portraying the blind vet. He brought this character to life in a very real and convincing way, and I hope to see him in more horror roles like this.
The film succeeded in keeping me on the edge of my seat, leaving zero inclination as to what was going to happen next. "Dull" and "slow" moments simply do not exist. Don't Breathe is jam packed with surprises, screams, and gut-wrenching horror.
Be prepared to hold your breathe for a tense 86 minutes. I give this film a 9/10. Click here for showtimes. ~Emily Hatfield