Young Canadian actor Liam James talks about 2012
By Alexandra Heilbron on November 4, 2009 | 22 Comments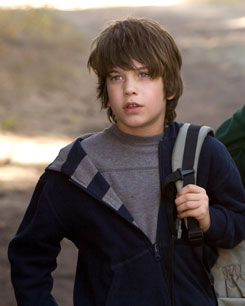 Vancouver native Liam James may only be 13, but this young man is making a name for himself. He has landed a starring role in Roland Emmerich's 2012 as Noah Curtis, the son of Jackson and Kate Curtis — played by John Cusack and Amanda Peet. 2012 is an epic adventure about a global cataclysm that brings an end to the world and tells of the heroic struggle of the survivors. Not only did Liam have an amazing time shooting the film, but he got to put some of his disaster survivor skills into play when the script called for intense water scenes. Tribute's Bonnie Laufer spoke to Liam by phone from the Vancouver set of his weekly TV series Psych.
How did you get into acting?
My mom had a friend whose daughter did extra work, so she asked me if I would like to do that. So I started that way and then I did body double work and then I tried out for a couple of roles and got those. I got the TV show Psych and that was it.
You really out did yourself in 2012. People are going to be very impressed by your survival skills when they see you in this movie!
Thanks!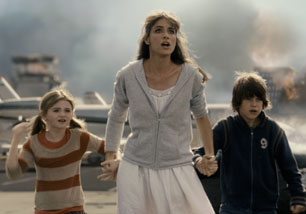 What was it like to be on this huge set with director Roland Emmerich, John Cusack and Amanda Peet?
It was pretty amazing. I really loved all the actors on this film and I just had so much fun.
How did you find acting when you have to basically use your imagination? You knew from the script that the world is coming to an end, but you have to react to things that are not there because they will be added later with computer graphics. Was that hard for you?
Not really, I just tried to stay really upbeat and alert. I didn't want to be tired because most of the scenes that I was in I had to do a lot of running so I wanted to give it everything I had. I tried to think about what it would be like if it were really happening to me and I know I'd be pretty scared.
Why do you think you got the role? What did you do in your audition that made you stand out from all the other kids who tried out?
I don't know. I think they liked my "Doors" t-shirt that I was wearing to the audition.
Is Roland Emmerich a fan of The Doors?
No, Harold the writer really likes The Doors, so maybe it caught his attention.
Well that's great, but I am sure your talent had something to do with it too!
Yeah, I guess so.
I understand you got the entire script to read before you started shooting. Did it scare you?
It didn't scare me; it just felt like I was reading a good action-adventure book. There were some pretty cool things going on and I thought it sounded like fun.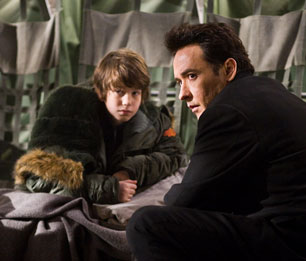 There's a scene in the movie when you and your family are in a car trying to escape a giant earthquake. What was it like to shoot that?
Well, we were in a car on this giant platform that shook up and down. It felt like we were kind of on a roller coaster, but when you see the movie it's so cool because it looks like the streets are rising and breaking apart.
Was it hard to act scared in that situation?
No, but sometimes it felt weird. The director was really great about helping us through those types of scenes. He would give me advice all the time about what he was looking for and what he wanted me to do so I found that very helpful.
In the movie you have a little sister, so you have to be protective of her. In real life you have an older brother, so what was it like for you to be a big brother for a change?
To be honest I didn't feel like a big brother to Morgan because we became such good friends. When weren't shooting we were in school most of the time, but we played lots of games with our teacher and we played catch and badminton.
Is it hard balancing your school work when you are working on a movie or your TV series?
I just make sure that all of my work gets done and it's helpful to have a really great teacher.
How familiar were you with John Cusack who plays your dad in the film — had you seen any of his movies?
I did know of John before we started shooting. I love his movie War, Inc. that was one of his most recent ones I had seen. John was really nice and was always funny when he was around Amanda. He liked to keep to himself most of the time because he's pretty private. But whenever I got a chance to talk to him he was so nice and very helpful with my acting. He was just a really nice guy.
How about Amanda Peet, who plays your mom?
She was really awesome. She's such a funny person and always made me laugh on the set. She helped me with direction and really treated me like a son. She had her daughter on set so we got to play with her when we weren't working.
You have some very intense scenes in this movie involving water and I hear you did all your own water stunts.
Yeah, I did. It was fun actually and a lot better than being in a normal pool because it was never cold and I got to go through tunnels and stuff.
Were your fingers all shriveled up after a day's work?
Yes, my eyes were red sometimes but it was the best time on the set. I love the water; I have been taking swimming lessons for about five years.
How long did you have to hold your breath?
For just over a minute at a time.
Did John do all of his water stunts too?
Yes he did, most of it.
Do you like these types of movies? When you go to the theater with your friends or family what kind of movies do you enjoy?
I like comedies but something like 2012 would be a movie I'd definitely see even if I wasn't in it!
Have you seen the finished version?
Yes, the version that I saw was almost complete.
So what was your reaction to seeing yourself in this film?
It was breathtaking to watch, especially all the disaster scenes. I have to say it was exhausting! It was pretty cool to see it all finished.
What do you like to do when you are not acting?
I like paintball, me and my friends like to go out on Sundays and go out to the fields to play paintball. I like to listen to music and I especially like the Jackson Five and Michael Jackson. I am looking forward to seeing the movie This Is It.
I'm sure your friends are looking forward to seeing you in 2012?
My friends are my biggest supporters and they all tell me that they are going to go see the movie and they want me to come with them. I think that will be a lot of fun!
---
---
---
---
Similar Articles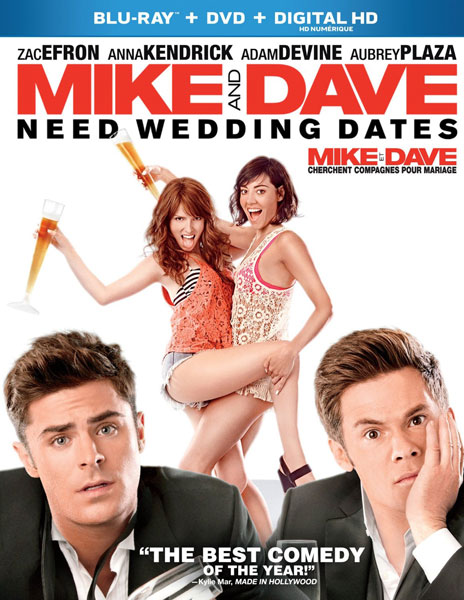 September 27, 2016 | 1 Comment
This week's new DVD releases promise non-stop adventure including Central Intelligence, Mike and Dave Need Wedding Dates, The Shallows, Warcraft and more!
---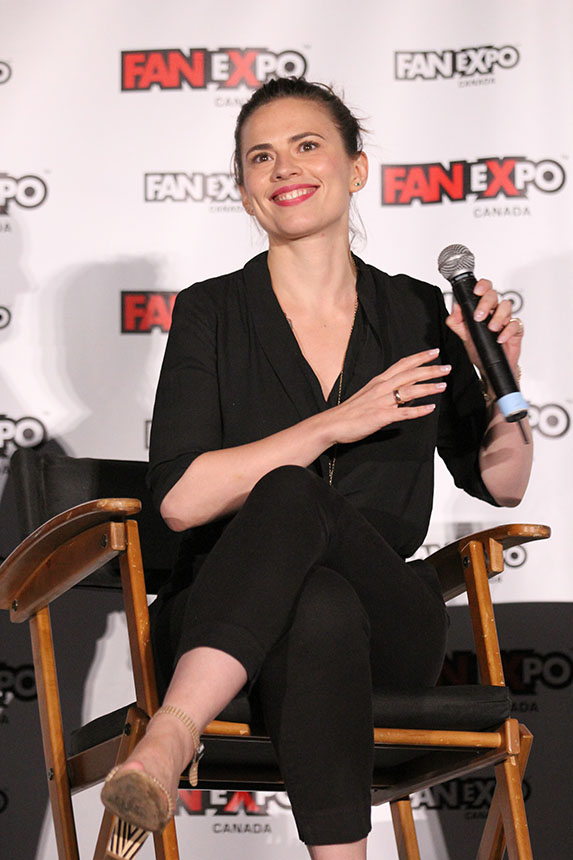 September 4, 2016 | 1 Comment
Tribute brings you all the news from Day Three of Fan Expo, including Q&A sessions with John Barrowman, John & Joan Cusack and Captain America's Hayley Atwell.
---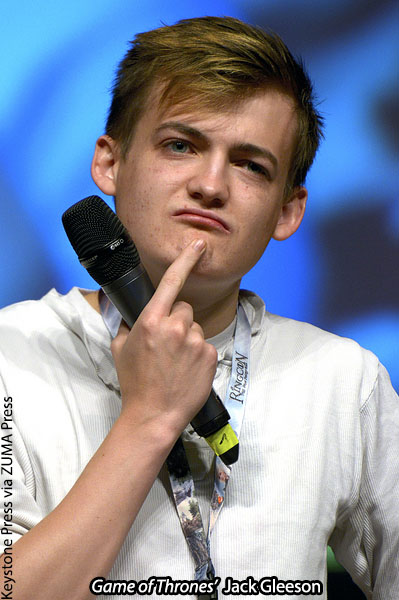 September 1, 2016 | 3 Comments
Besides loads of merchandise and cosplayers, Fan Expo Canada 2016 also has a huge variety of panels and events to satisfy every fan. Check out which celebrities will be attending the popular convention this year.
---