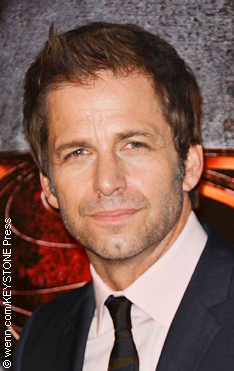 Zack Snyder has officially signed on to direct the Justice League movie. Justice League is set to shoot right after Snyder finishes the tentatively-titled Batman vs. Superman.
Warner Bros. president of worldwide production Greg Silverman told the Wall Street Journal: "It will be a further expansion of this universe. Superman vs. Batman will lead into Justice League."
The Justice League film will include Batman (Ben Affleck), Superman (Henry Cavill), Wonder Woman (Gal Gadot), Cyborg (Ray Fisher) and more as they team up to fight evil. The film will be shot back-to-back with the upcoming Man of Steel movie and is set for a 2017 release.
Batman vs. Superman releases March 25, 2016. ~Dylan Paisley