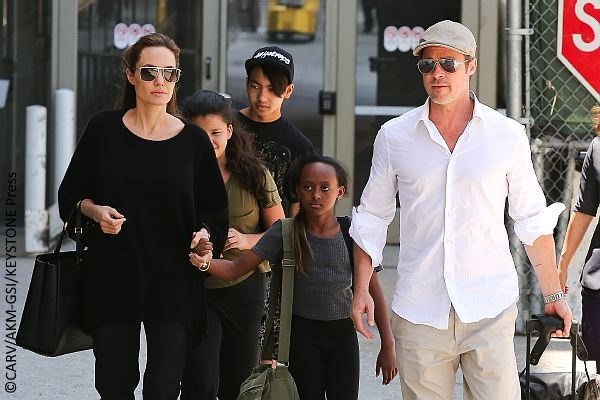 The biological mother of Zahara Jolie-Pitt — Brad Pitt and Angelina Jolie's 12-year-old adopted daughter — has made an emotional plea in the hope of reconnecting with her child.
In an interview with The Daily Mail, Mentewab Dawit Lebiso pleaded, "I just want her to know that I am alive and here and long to be able to speak with her. I do not want my daughter back but just to be in contact with her and be able to call her up and talk with her."
Mentewab has not seen or spoken to either Zahara or Angelina in the 12 years since the adoption, but has kept up with her daughter's life through tabloids online and relatives in America.
The 31-year-old woman, who lives in a small house in rural Ethiopia, is assured that her daughter is in good care, and expressed her gratitude to Angelina for the life she has provided Zahara. "Angelina has been more of a mother to her than I have ever been. She has been with her since she was a baby, but that does not mean I do not miss her," Mentewab shared.
Mentewab maintains that she is not after money or gifts from Jolie – all she wants is a chance to communicate with her daughter, by any means possible. "What would I do with the money? I do not want any money from Angelina.
"We all die sometime and before I die I would like her to know about me and that she has family here in Ethiopia. I would ask Angelina to let me speak with her. I do not think it is too much to ask."
Mentewab's request comes in the midst of a turbulent split between Angelina and Brad. The former power couple are currently involved in a custody battle for their six children, and recently released a statement announcing that records of their court proceedings will not be shared with the public. ~Ashleen Grange